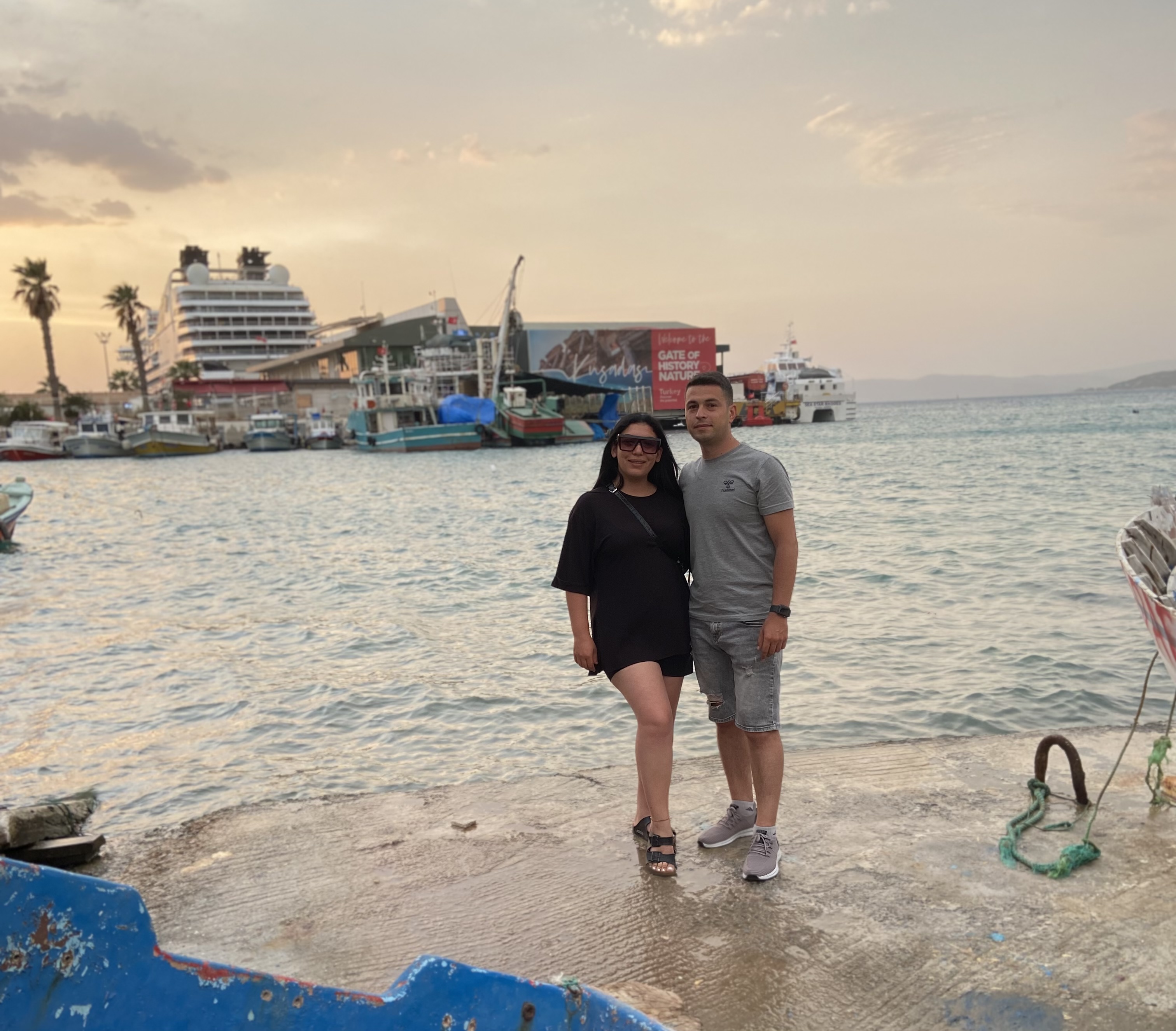 (EN) Hello Hive Family. It was beautiful weather today. Since it is summer, the weather is very hot in the morning. That's why we like to travel in the evening more. I went to the seaside with my girlfriend to take a walk. The place you see in the picture is located on the right of the fishermen's cafe in Kuşadası. Right across from the harbour, a place where fishermen fix their boats.
(TR) Merhaba Hive Ailem. Bugün çok güzel bir hava vardı. Yaz mevsimi olduğu için sabah saatlerinde hava çok sıcak oluyor. Bunun için akşam saatlerinde gezmeyi daha çok seviyoruz. Sevgilim ile birlikte biraz gezmek için deniz kenarısına gittik. Resimde gördüğünüz yer, Kuşadası'nın balıkçılar kahvesinin sağ tarında yer alıyor. Limanın tam karşısında, balıkçıların teknelerini tamir ettikleri bir yer.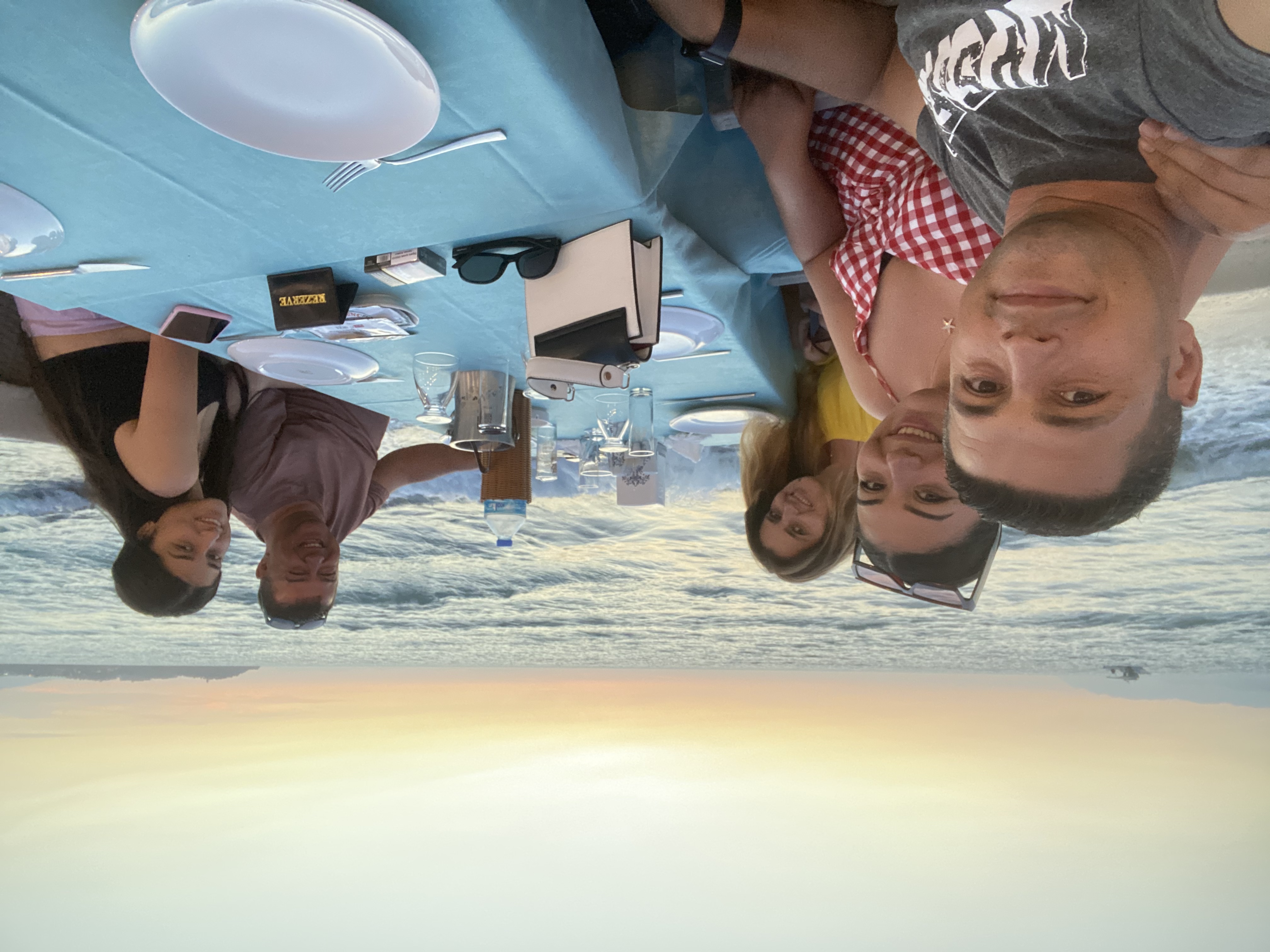 (EN) After walking around the seaside for a while, I left my girlfriend at her house and I went home. After getting ready for dinner, I again picked up my girlfriend from her house. We came to this beautiful restaurant you see in the picture. A dear brother of mine had invited us to dinner. We decided to have dinner together.
(TR) Deniz kenarında biraz dolaştıktan sonra sevgilimi evine bıraktım ve ben de eve geçtim. Akşam yemeği için hazırlandıktan sonra tekrar sevgilimi evinden aldım. Resimde gördüğünüz bu güzel restaurantta geldik. Çok sevdiğim bir abim, bizi yemeğe davet etmişti. Birlikte akşam yemeği yemeye karar verdik.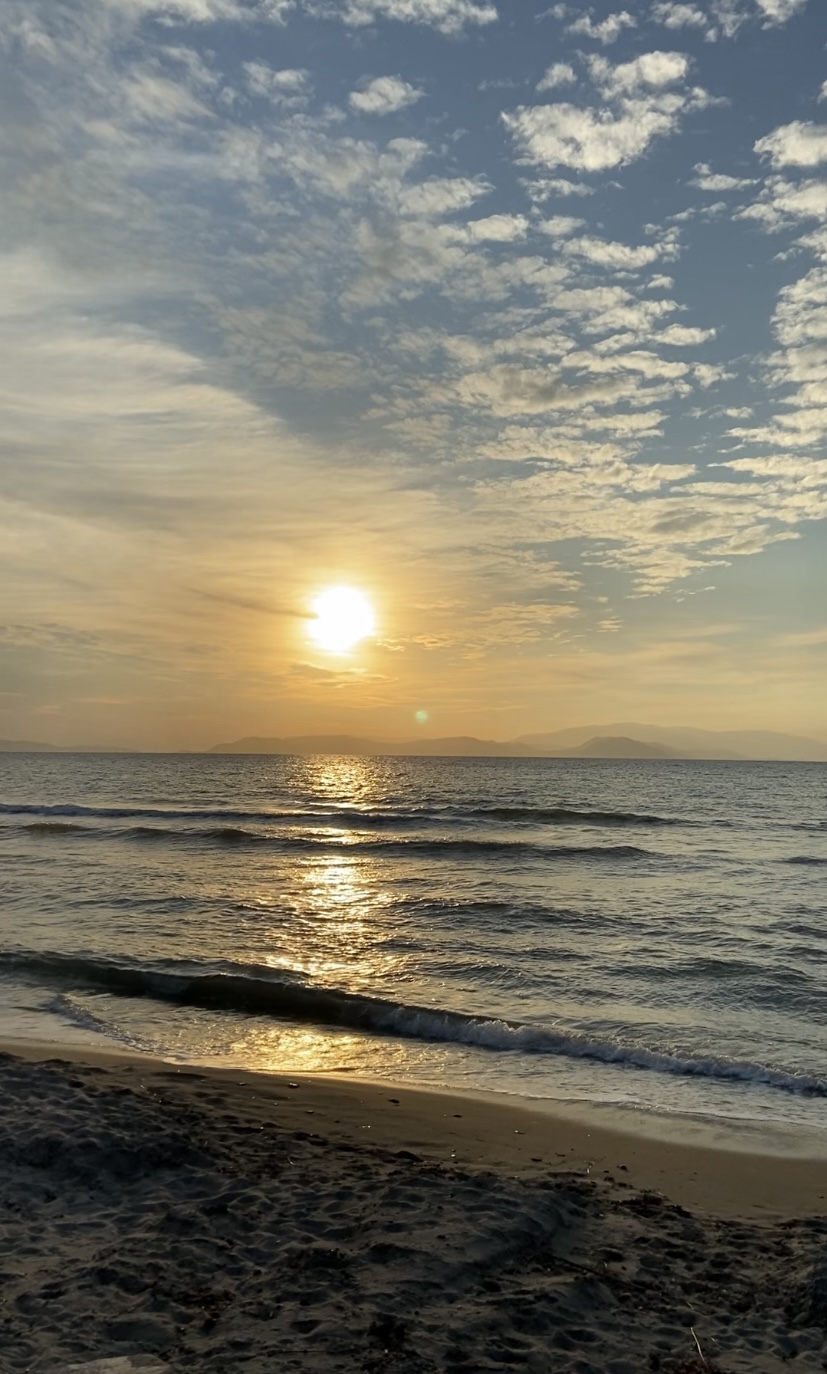 (EN) I also wanted to show you the view of the restaurant. The tables are on the beach and it's a very nice place by the sea. It is a wonderful place where you can have a chat while watching the sunset.
(TR) Sizlere restaurant'ın manzarasını da göstermek istedim. Masalar sahilin üzerinde ve deniz kenarısında çok güzel bir yer. Günbatımını izlerken yemeğinizi yiyerek sohbet edebileceğiniz, harika bir yer.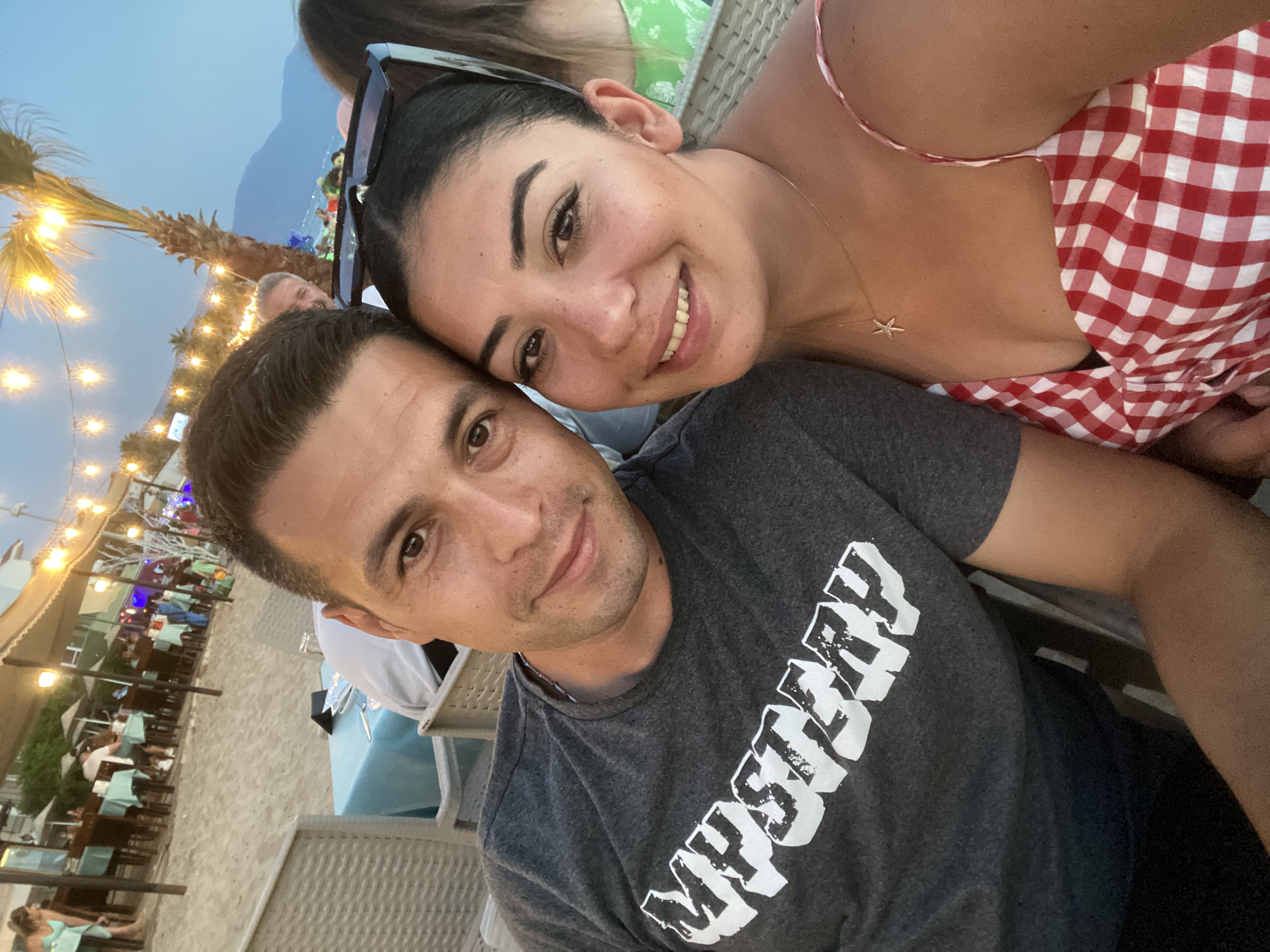 (EN) We chatted and ate our dinner in this beautiful view. We got some sea air on the beach. It was a beautiful day. I love the summer season. This is because I live in a touristic place. I feel very lucky for this.
(TR) Bu güzel manzarada sohbet ettik ve yemeğimizi yedik. Sahilde biraz deniz havası aldık. Çok güzel bir gündü. Yaz mevsimini çok seviyorum. Bunun sebebi turistik bir yerde yaşıyor olmam. Bunun için kendimi çok şanslı hissediyorum.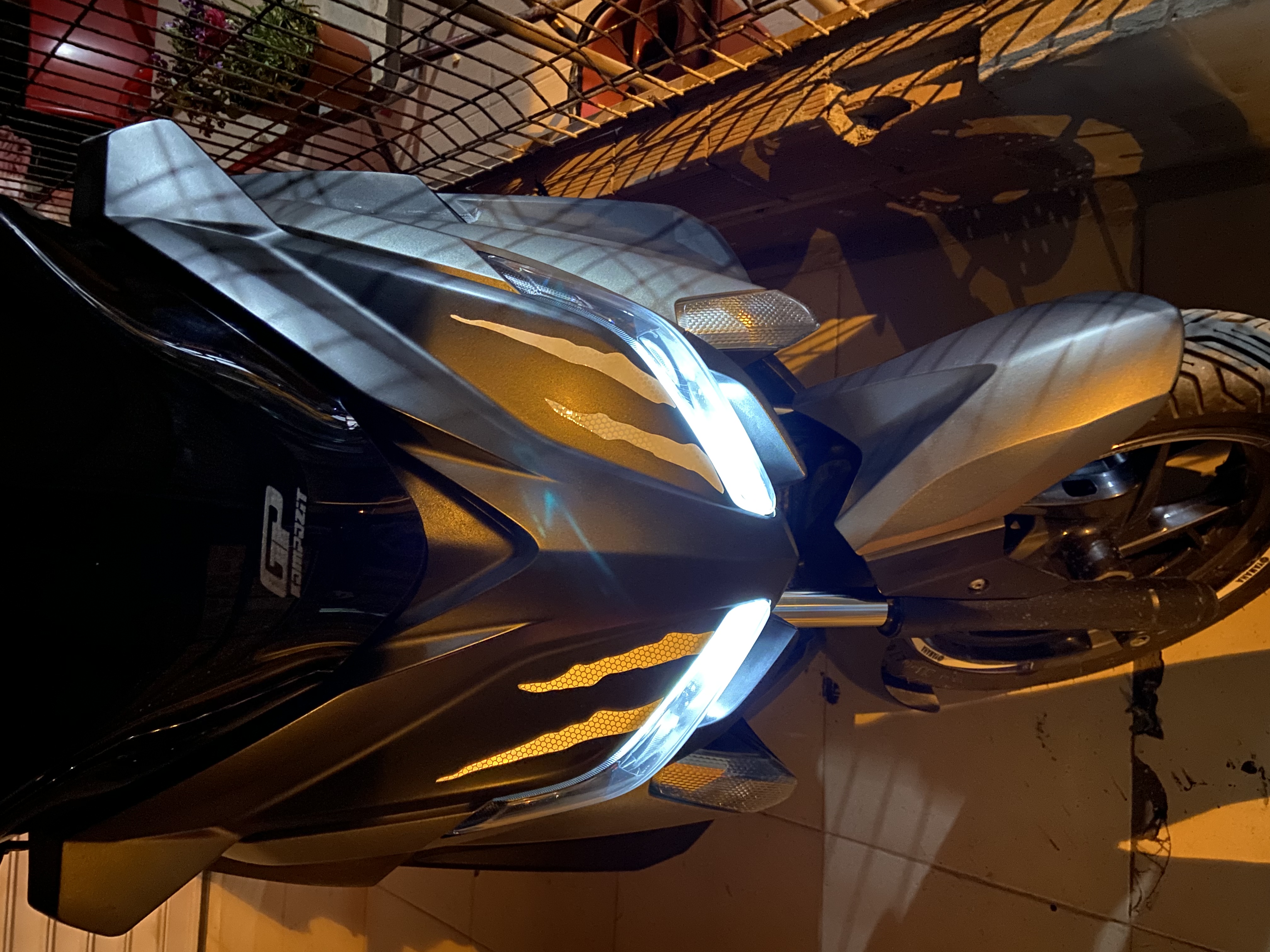 (EN) After dinner, we came home to finish our homework. While my girlfriend was dealing with the kitchen, I wanted to prepare this beautiful post for you. Thank you for reading. Hope to see you in my new post...
(TR) Yemekten sonra evdeki işlerimizi bitirmek için eve geldik. Sevgilim mutfak ile uğraşırken bende sizlere bu güzel postu hazırlamak istedim. Okuduğunuz için teşekkür ederim. Yeni postumda görüşmek dileğiyle...