My Travel Blog
Turkey's touristic place Fethiye. Paragliding, scuba diving, boat tours and more.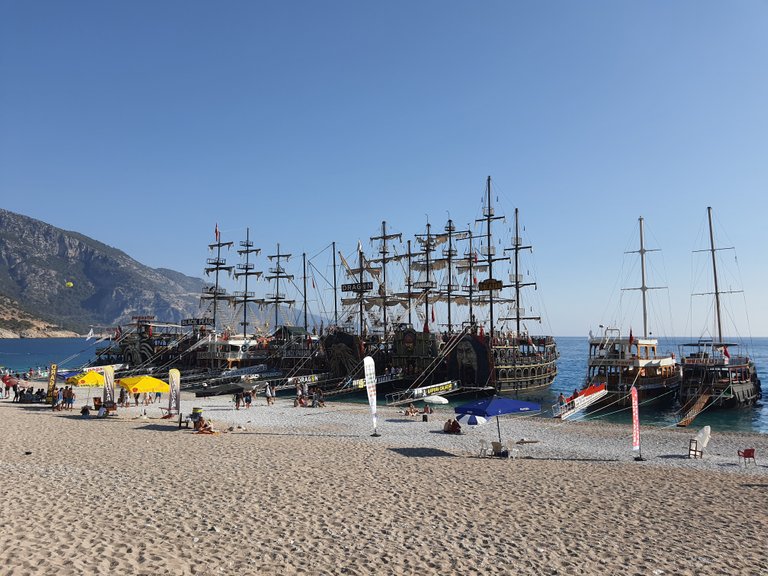 Hello to all who love to travel,
There are countless beautiful places to visit in Turkey. But today I will only talk about the beauties of Muğla/Fethiye Province. I am a young traveler. 😊 I love traveling and learning new places. I have not been to Fethiye before and I was very excited to see these places. Let's start our tour without making you wait too long.
Gezmeyi seven herkese merhaba,
Türkiye'de sayısız güzellikte gezebileceğiniz yer var. Fakat bugün sizlere sadece Muğla/Fethiye İlinin güzelliklerinden bahsedeceğim. Ben genç bir gezgin sayılırım. 😊 Gezmeyi ve yeni yerler öğrenmeyi çok seviyorum. Daha önce Fethiye'ye gelmedim ve buraları görmek için çok heyecanlıydım. Hadi sizleri de fazla bekletmeden gezimize başlayalım.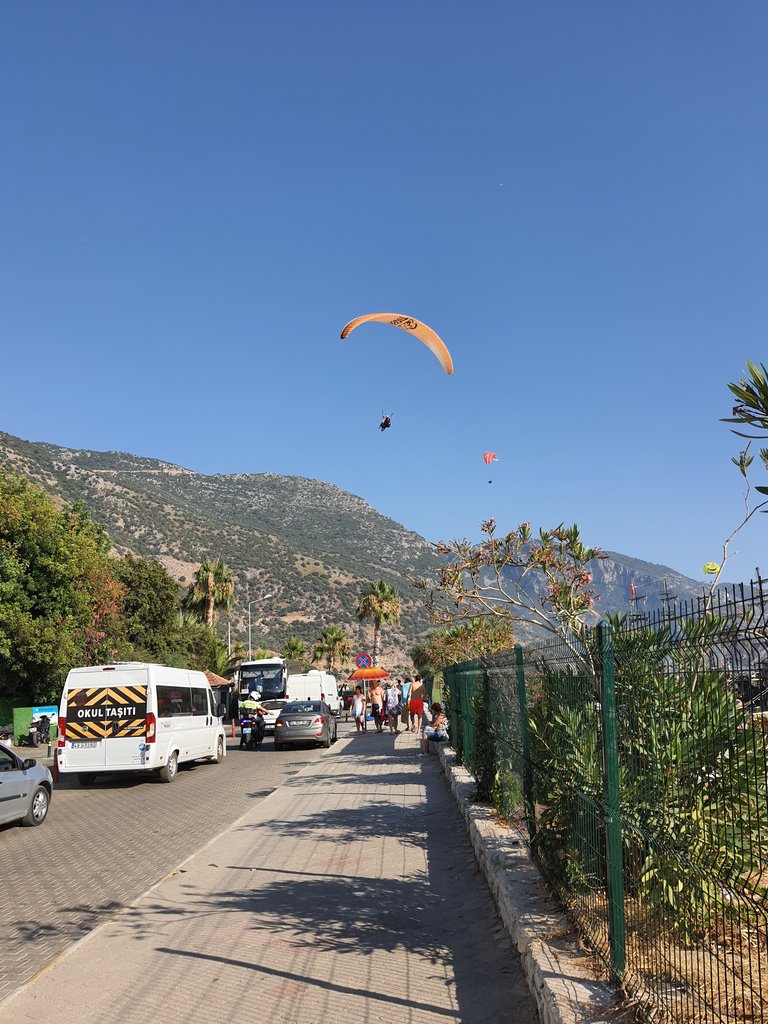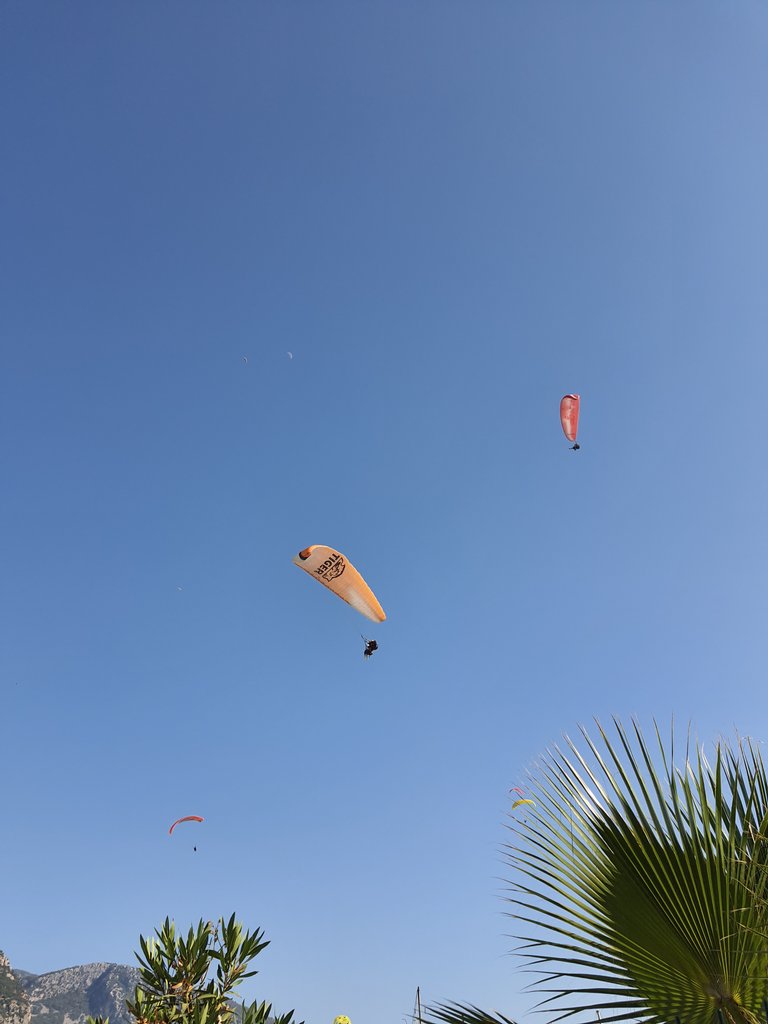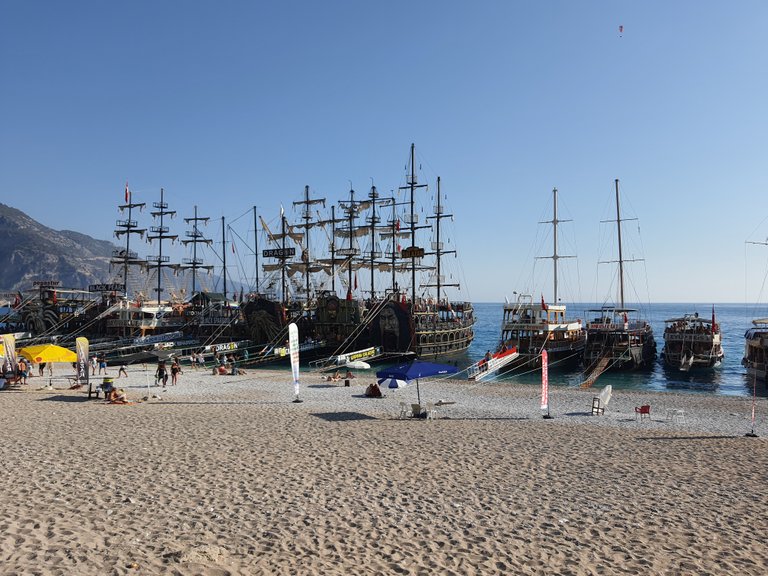 Fethiye is a big place, but I wanted to go to Ölüdeniz beach, which is very popular on the coast. I had heard of Ölüdeniz many times before. I think they gave this name to this place because the sea is without waves. When I came here, I encountered extreme heat. It was as if there was desert heat in the summer months. Although it was very hot, many local and foreign tourists were visiting here.
As I approached the beach, I saw many people paragliding in the sky. They were flying miles above the ground like a bird with their colorful parachutes. I'd say it's a good way to cool off here. Of course, some courage is needed. 😊
Fethiye büyük bir yer fakat ben daha çok sahil kenarında çok popüler olan Ölüdeniz plajına gitmek istedim. Daha önce birçok kez Ölüdeniz'i duymuştum. Denizin dalgasız olduğundan buraya bu ismi verdiklerini düşünüyorum. Buraya geldiğimde aşırı sıcaklarla karşılaştım. Yaz aylarında sanki çöl sıcakları varmış gibiydi. Çok sıcak olmasına rağmen birçok yerli ve yabancı turist burada geziyordu.
Sahile yaklaştıkça gökyüzünde birçok yamaç paraşütü yapan insan gördüm. Yerden kilometrelerce yukarıda rengarenk paraşütleri ile bir kuş gibi uçuyorlardı. Burada serinlemek için iyi bir yöntem diyebilirim. Tabi ki birazda cesaret gerekli. 😊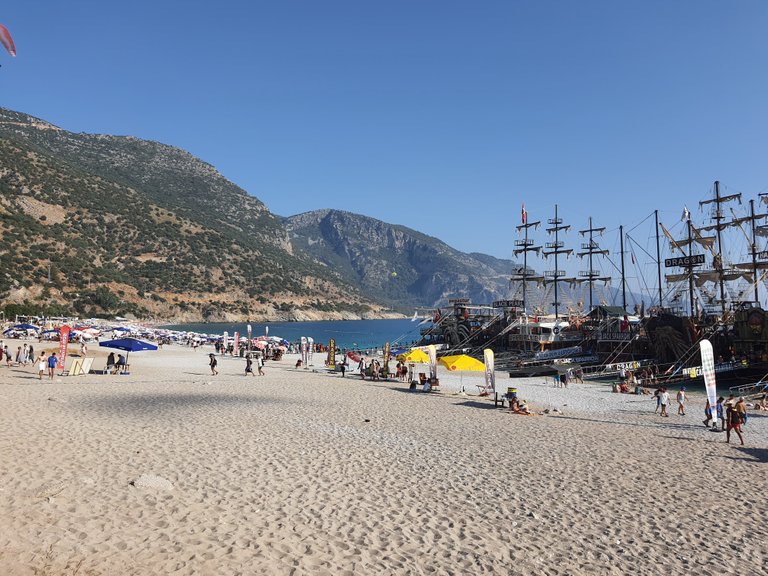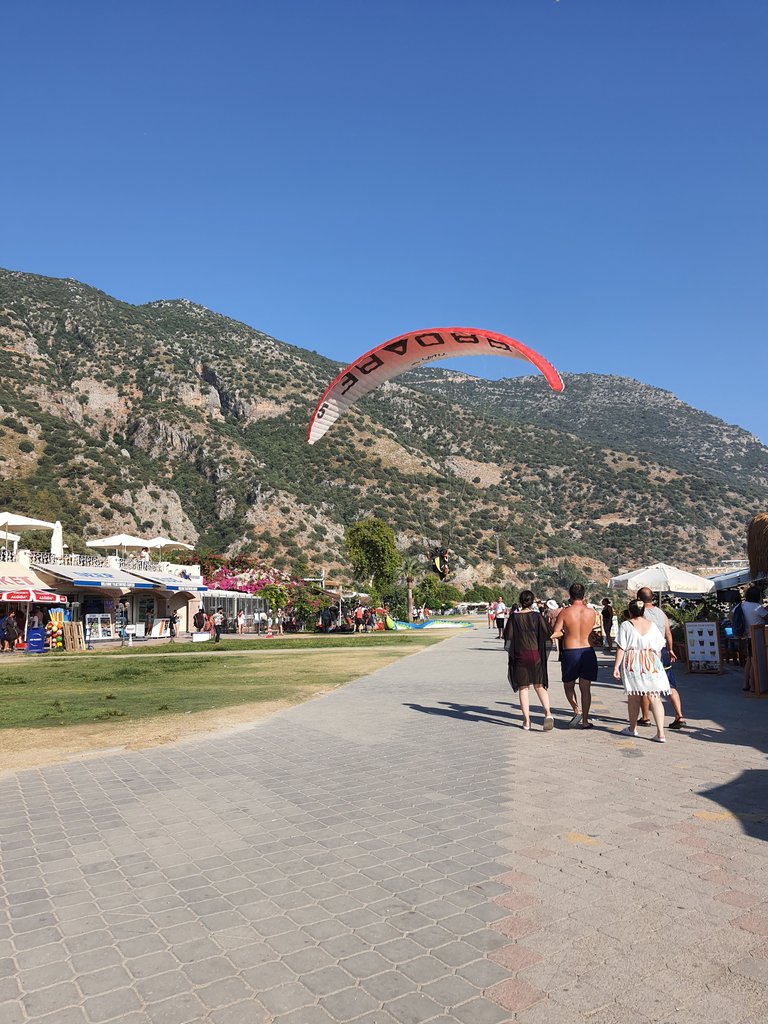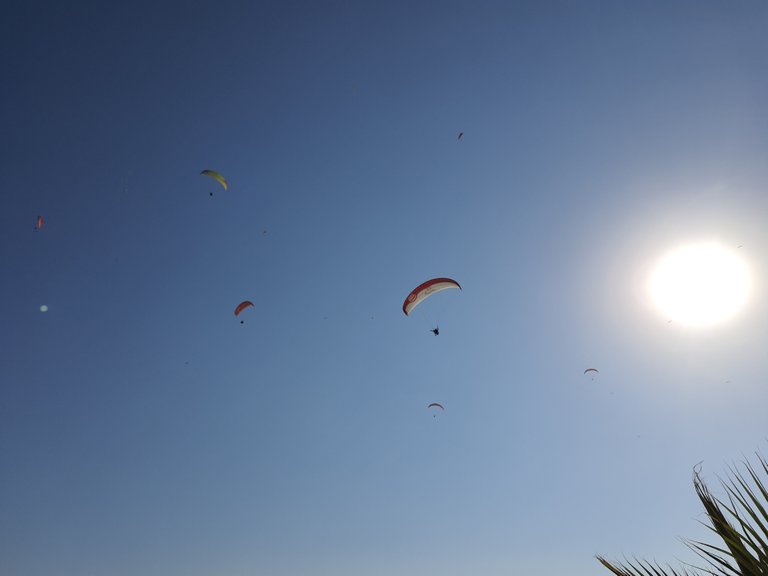 Most people boldly decide to skydive. They carry out this activity with professional people. If you ask me if you want to jump in, I would actually like to try it. But I can say that it is a really expensive activity. So I just had to watch them. But when I saw the photos of people flying with parachutes above, I was very scared. Because at this high, I wonder if my heart still works normally.
Çoğu insan cesaretli bir şekilde paraşütle atlamaya karar veriyorlar. Yanlarında profesyonel kişiler ile bu aktiviteyi gerçekleştiriyorlar. Bana atlamak ister misiniz diye sorarsanız aslında denemek isterim. Fakat gerçekten çok pahalı bir aktivite diyebilirim. Bu yüzden sadece onları izlemekle kaldım. Ama paraşütle uçan kişilerin yukarıda çekildiği fotoğrafları gördüğümde çok korkmuştum. Çünkü bu kadar yüksekte kalbim hala normal şekilde çalışır mı merak ediyorum.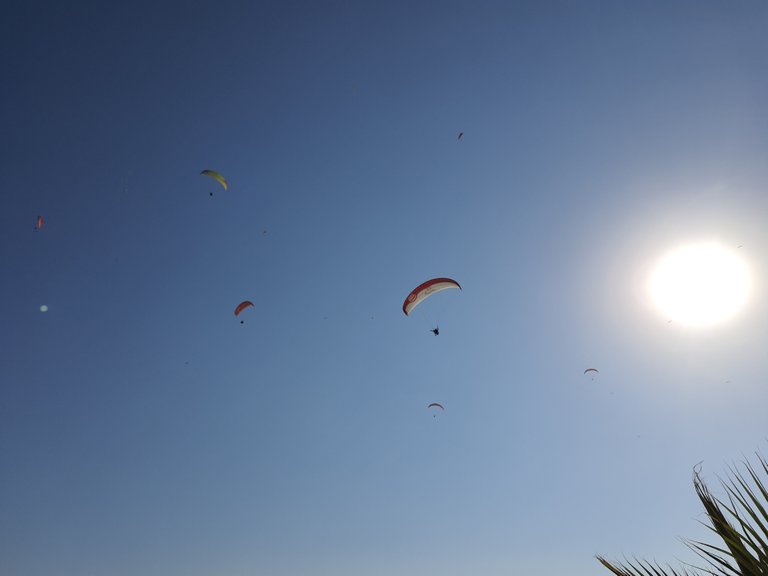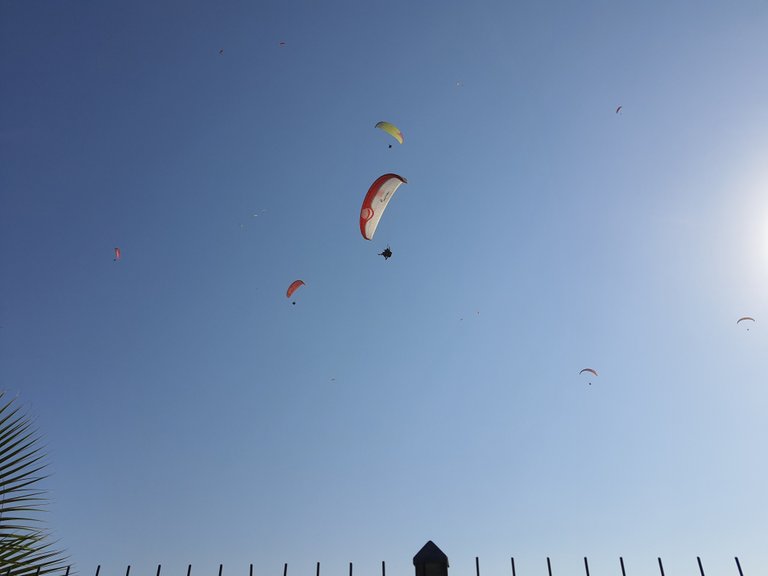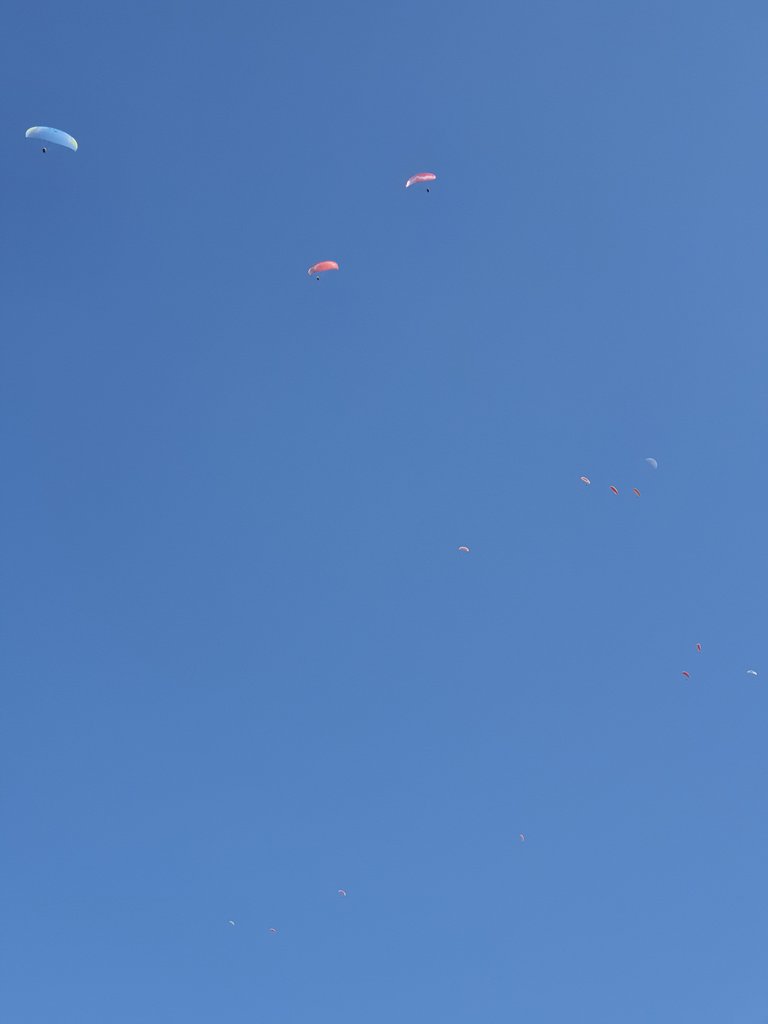 There is a long beach here. Many people were sunbathing and swimming in the sea on this beach. I saw pirate boats behind the beach. These boats travel to the coves that no one can reach. Boat tours last one day and you have a very pleasant time during the tour. I recommend it to anyone coming here. In addition, these boats are decorated with care. From a distance, it looks like a real pirate ship is raiding the inaccessible bays. 😊
Burada uzun bir kumsal var. Bu kumsalda birçok insan güneşleniyor ve denize giriyordu. Sahilin arkasında korsan teknelerini gördüm. Bu tekneler kimsenin ulaşamayacağı koyları geziyorlar. Tekne turları bir gün sürüyor ve tur sırasında oldukça keyifli zamanlar geçiriyorsunuz. Buraya gelen herkes için tavsiye ederim. Ayrıca bu tekneler özenle süsleniyor. Uzaktan bakıldığında gerçek bir korsan gemisi ile girilmeyen koylara baskın veriyormuş gibi. 😊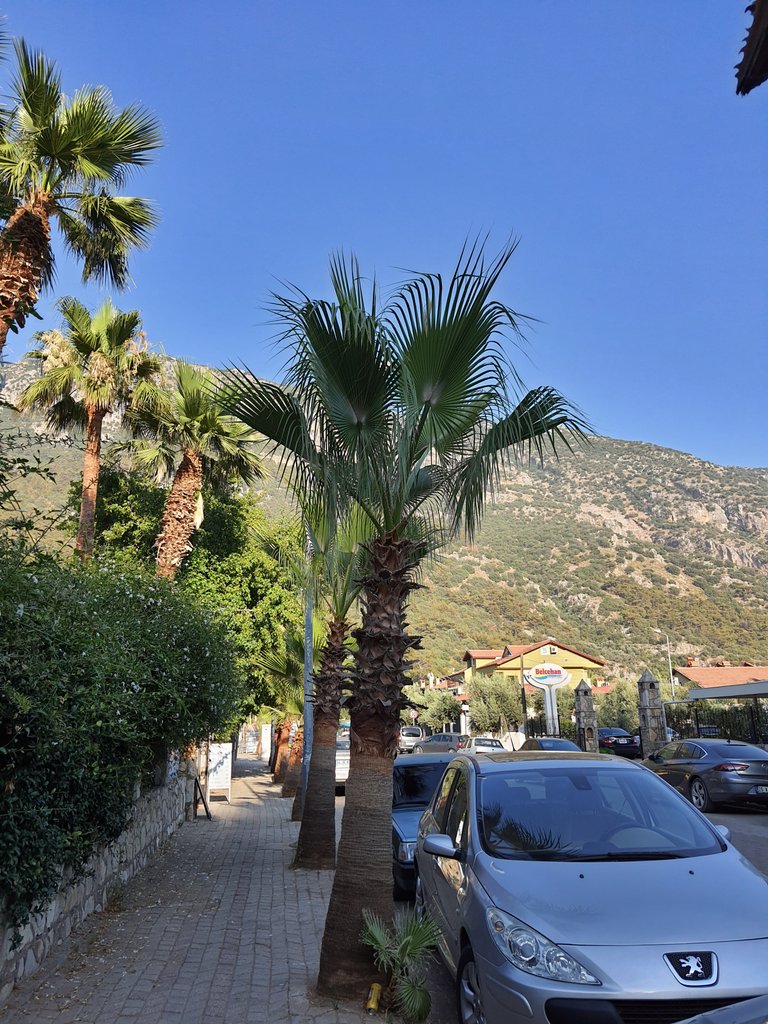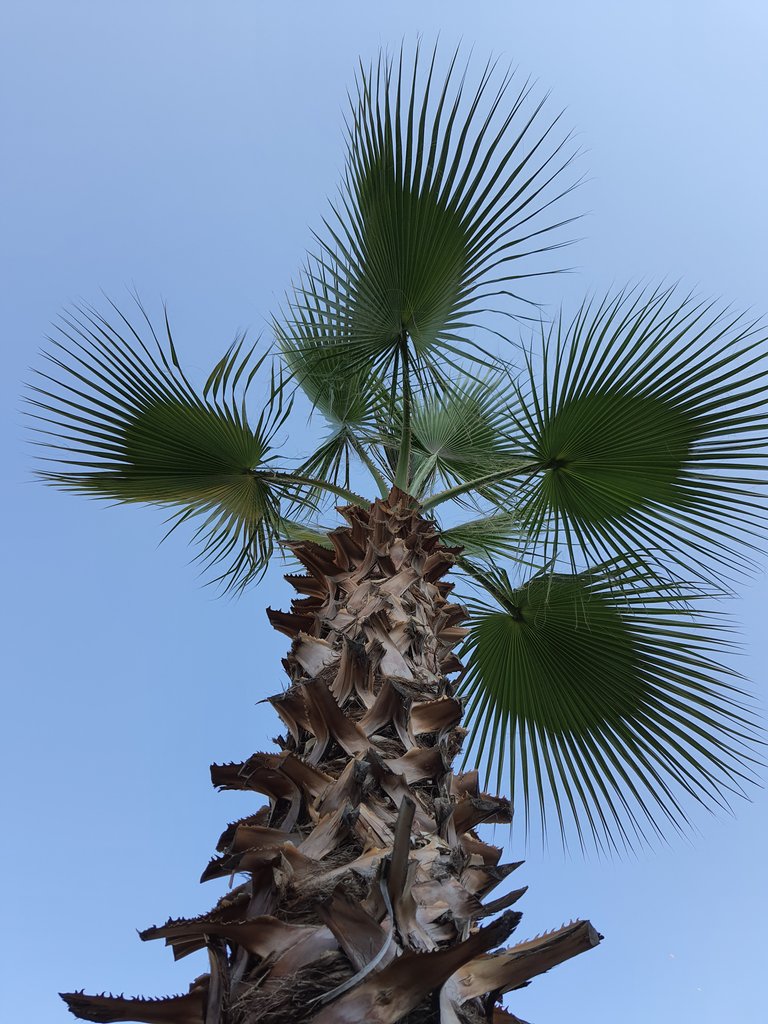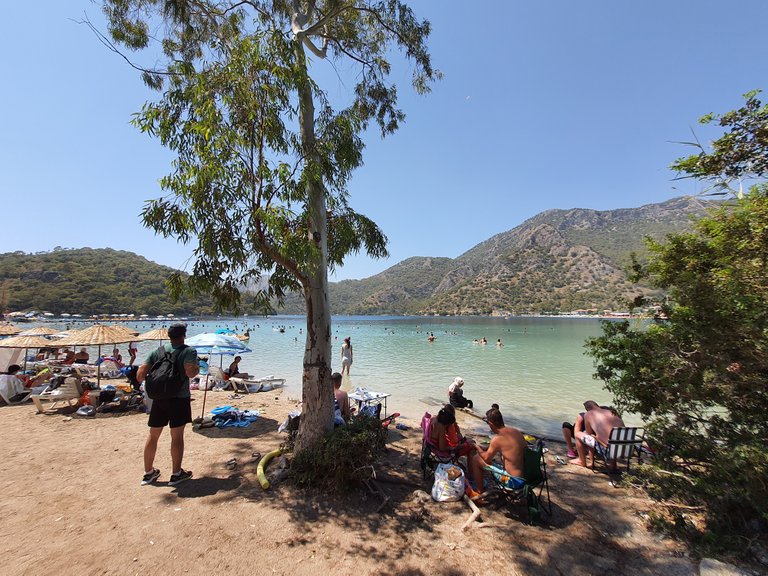 Beyond this beach is an indentation. I learned that there is a different beach here and the sea water is warm. I walked almost twenty minutes to get here. But I was very tired because the weather was very hot. I found tree shade luckily the wind helped cool me a bit.
Bu sahilin ilerisinde bir girinti var. Burada farklı bir plaj olduğunu ve deniz suyunun sıcak olduğunu öğrendim. Buraya gitmek için neredeyse yirmi dakika yürüdüm. Fakat çok hava çok sıcak olduğundan çok yoruldum. Ağaç gölgesi buldum neyse ki rüzgâr biraz beni serinletmeye yardımcı oldu.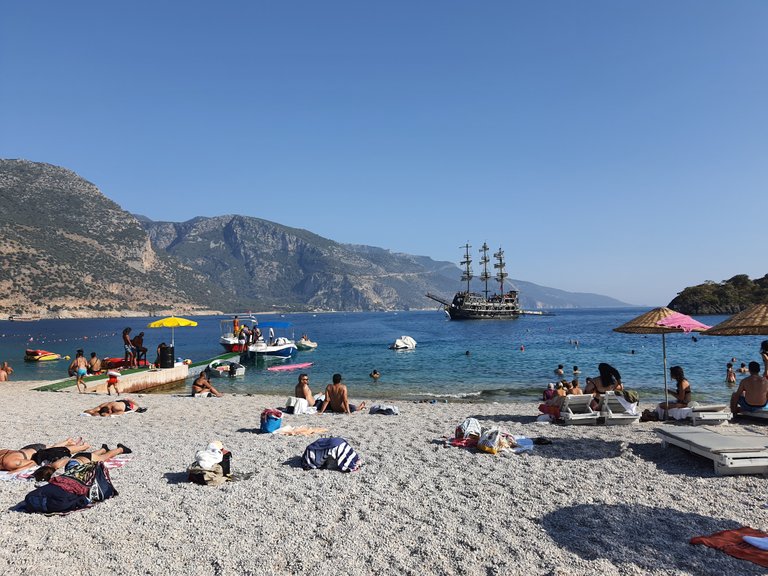 There was the beach in front of and behind my spot. Since I love swimming very much, I went to the sea at both beaches. There were fun activities we could do here. Scuba diving, jetskiing and more. While I was swimming here, one of the pirate ships that I just told you about approached the shore. Obviously, seeing this type of pirate ship while swimming adds a different atmosphere to the environment. I had the chance to see beauties that I had not seen before.
Bulunduğum noktanın önünde ve arkasında plaj vardı. Yüzmeyi çok sevdiğim için iki plajda da denize girdim. Burada yapabileceğimiz eğlenceli aktiviteler vardı. Tüplü dalış, jetski ve daha fazlası. Ben burada denize girerken size biraz önce anlattığım korsan gemilerinden bir gemi sahile yaklaştı. Açıkçası denize girerken bu tarz korsan gemisini görmek ortama farklı bir hava katıyor. Daha önce görmediğim güzellikleri görme şansım oldu.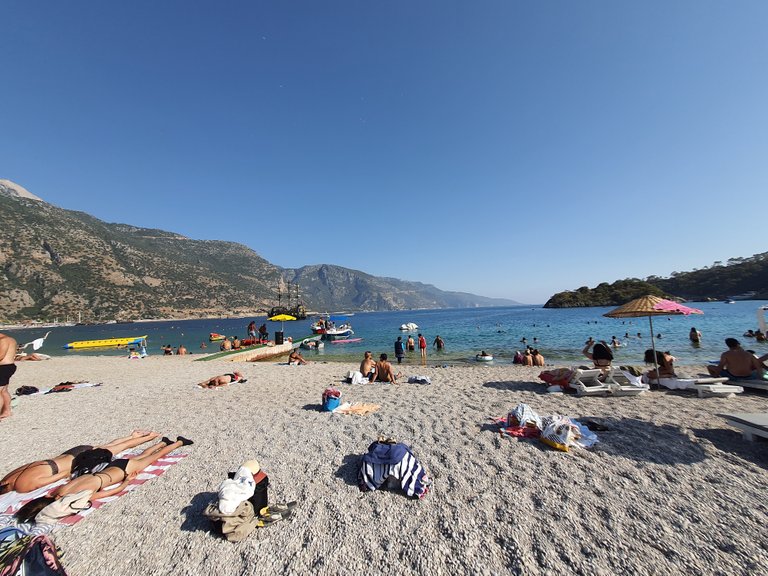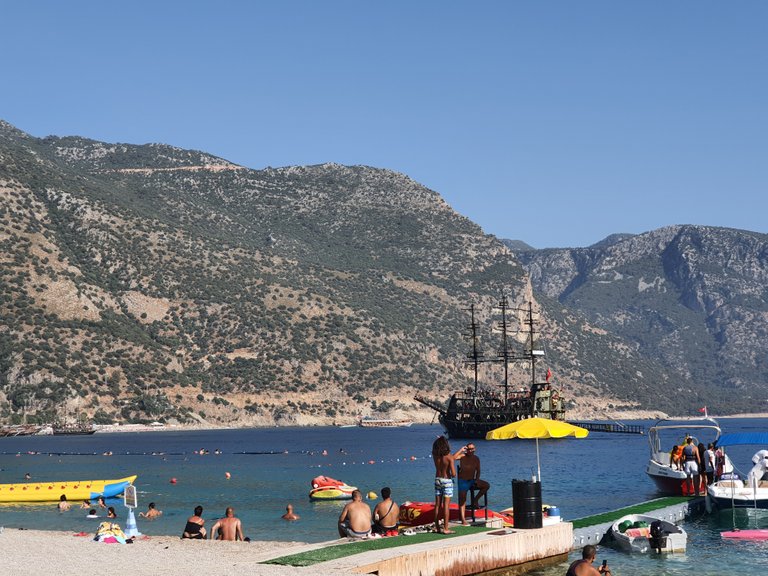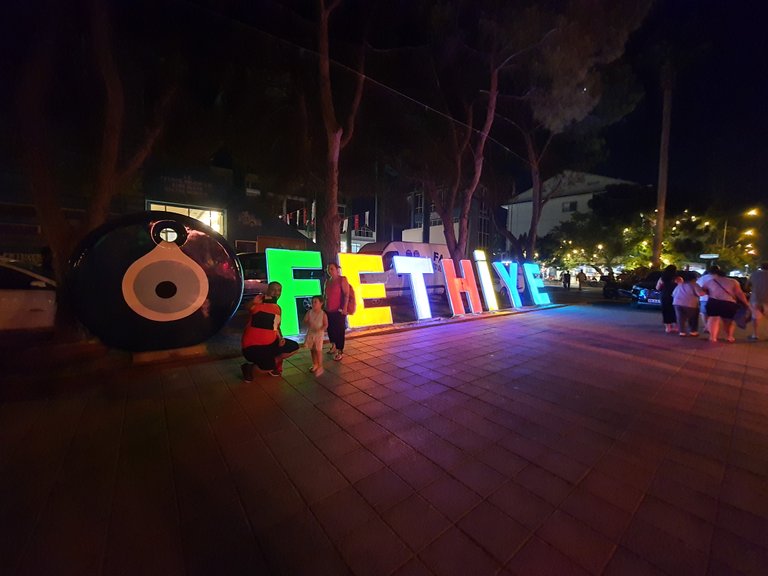 The weather was very hot. But somehow I managed to cool off. I can say that I love the sea and the atmosphere of this place. I swam for a long time in the warm and smooth sea. I had a good time. It was good for me to visit and enjoy the place I have not been before. I hope you enjoyed this trip. Your comments and support are important to me. Thank you for accompanying me on this trip. See you on my next travel blog.
Hava çok sıcaktı. Fakat bir şekilde serinlemeyi başardım. Buranın denizine ve atmosferine bayıldım diyebilirim. Sıcak ve dalgasız denizde uzun bir süre yüzdüm. Keyifli vakitler geçirdim. Daha önce gitmediğim yeri gezmek ve buranın tadını çıkarmak bana iyi geldi. Umarım bu geziden sizde keyif almışsınızdır. Yorumlarınız ve destekleriniz benim için önemli. Bu gezide bana eşlik ettiğiniz için teşekkürler. Bir sonraki seyahat bloğumda görüşmek üzere.
Stay Healthy. Goodbye.