Hello ladies,
Happy new week! I am always excited for each new week, because it comes with new and interesting topics to express ourselves through writing. Well, it's being a while since I last posted here on the hive platform as I have being weighed down with a lot of things relating to life. Well, I am back and happy to meet this interesting topic. This week, I will sharing my thoughts on the first topic.
1️⃣ As we're approaching the end of the year, let's take a moment to reflect on what we've achieved and learned in 2022. We look forward to hearing about your experience!
If I could bottle up the year 2022 in words, it will be a year of sweet-bitter feeling. Why did I say so? Well read along.
In my Country Nigeria girl child education is not actively promoted with shady reasons of unwanted pregnancy, STD's as well as difficulty in finding a spouse. I was a victim of such cultural bias as I was not given the opportunity to further my Education as a girl child. Well, I really wanted to be different and break such bias to prove that a girl child can actually do well and be good. After my secondary Education, I waited for 4years before I could save cash for my tertiary Education. I would do menial Jobs as well as side hustle just to support myself through tertiary Education. Just like some youths who had full support through school, Education was not a bed of roses for me. Well, to cut the long story short, I was able to graduate from a tertiary level with Good grades as the best graduating student of my department, after several occasions when I tried to quit and also issues of pandemic, with little support from my family cause of great financial constraints. It was indeed a thing of Joy as i have achieved that dream.
Photo of me during my graduation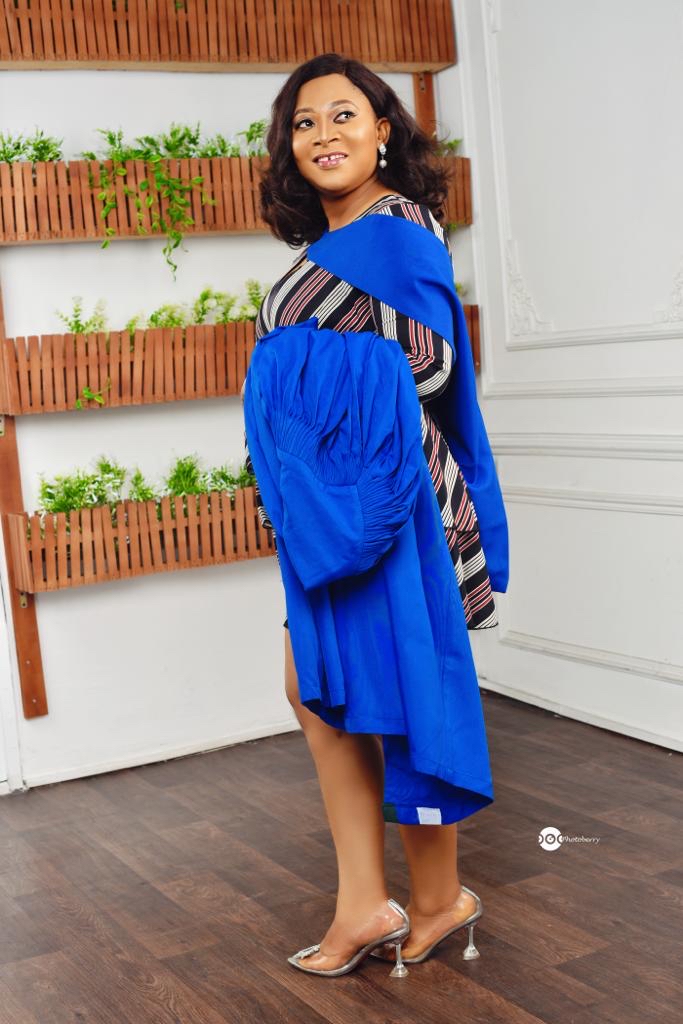 Letter for an award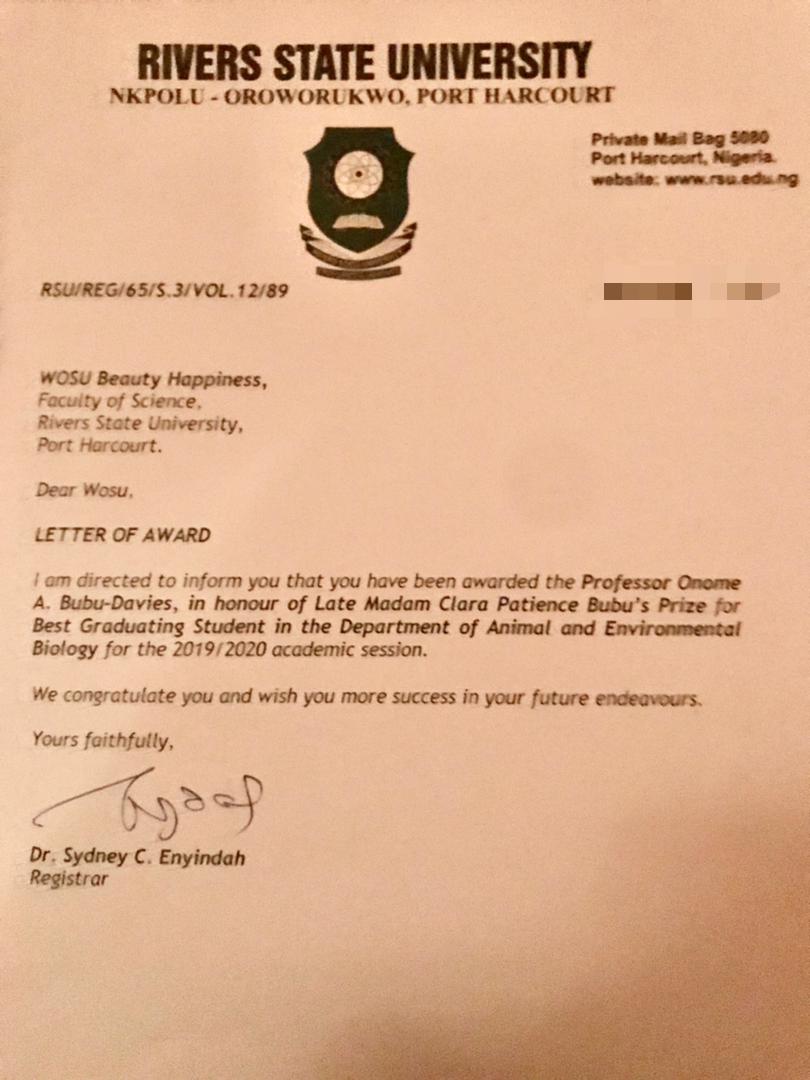 After graduation, what next? Well I always wanted to grab a skill, in Nigeria, the best are often neglected, as most lucrative Jobs are given based on who you know at the top. Sometimes females are even molested and sexually abused before a Job can be gotten. Well, I do not wish to become any of such victims.. my dreams and goals are more and can be achieved with the help of God. Due to Financial constraints, I could not Just Enroll in my skill of choice immediately. During the month of March I enrolled in the one 1year compulsory program organized by my country- NYSC(National youth service corp). It's a mandatory program for all graduates where we have to serve our country and get paid below 50dollars. Well, I knew what I wanted and as such I was able to save some cash, and made deposits to learn the skill of Computer Coding. I got introduced to hive by a friend, I also supported my basic skill of braiding through the support I got from hive. I am still learning in all these.
I am a person who is strong willed, believe in learning and unlearning as well as changing narratives, that is why I am very eager to continue my education down to the masters level, but this time around in the western world. I have started preparing for next year already by applying to different NGO's as well as country for a fully funded scholarship to further in areas of nature that interest me, such as wildlife conservation and Probably Environmental conservation. I believe strongly that with the help of God, my dreams will be achieved. I hope to be financially sufficient Next year, Find love as well as bag or be in the process of bagging a masters degree Next year. The things I did not achieve this year, I hope for them next year.
This year has taught me valuable lessons as some months, I got depressed and battled with suicidal thoughts. I broke down several times, I cried several times, but I never gave up. I will sum up lessons learnt as..
Strong willed + Determination + hardwork + prayers = success.
I want to be an inspiration to the females out there facing any kind of tribulations. The females are important and should not be Judged based on another's mistake. We deserve equal opportunities to be meaningful in life. Despite the up and down that came with this year, I am grateful that I survived and I am still alive. Hoping for the best.
Thank you all for reading my post.
Greetings from Nigeria ❤️