Without a doubt, dogs are very noble and faithful beings, who fill our days with joy. Today I want to share with you the story of one of my little dogs.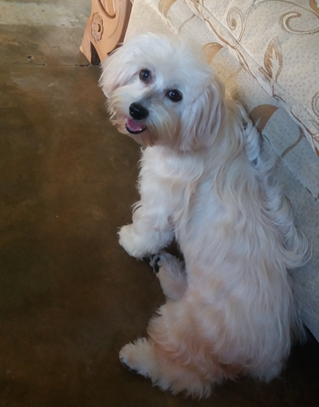 Everything was going well with the pregnancy and the day of delivery arrived, what nerves! I just hoped that everything would pass soon and that the puppies would be born healthy and the mother would be well without suffering so much.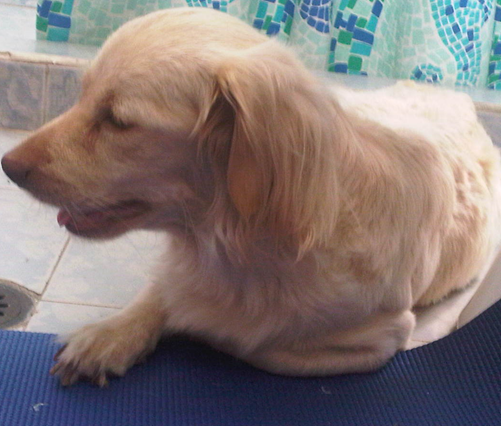 They were very long hours and finally the first puppy was born, a female, after several hours the second was born but it was stillborn 😔, I was impressed to realize that the mother did not want to see it, she looked at the wall and did not turn around until she realized that the puppy that had been stillborn, was no longer there. It wasn't long before the third and final puppy was born, another female.
The mother took care of them and was attentive to her two puppies at all times
Translated with www.DeepL.com/Translator (free version)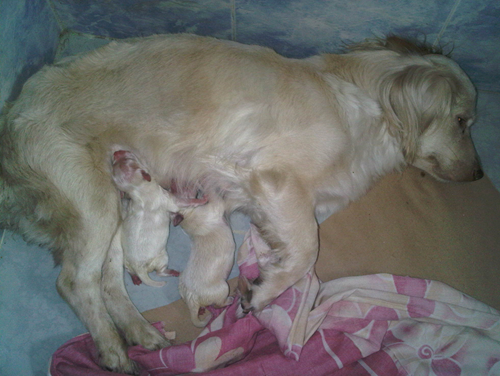 My idea was to keep one little dog and give the other one to a person who would really take care of her. As the days went by I realized that not everything was going well with one of the dogs and I started to observe her, she had trouble keeping her hind legs steady and she would fall.
This, of course, changed my plans to give her up for adoption, I knew her recovery would be strong but I did not give up.
I immediately called her vet who, after observing her and doing studies, gave me the diagnosis: swimming dog syndrome..
Translated with www.DeepL.com/Translator (free version)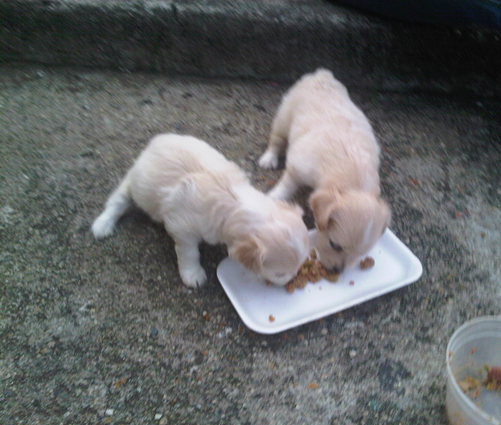 This required a somewhat painful treatment because of the amount of injections the puppy required, which made me a little sad, but I had FAITH that she would recover.
Rehabilitation began, daily exercises were performed at home and visits were made to the vet to give her the injections.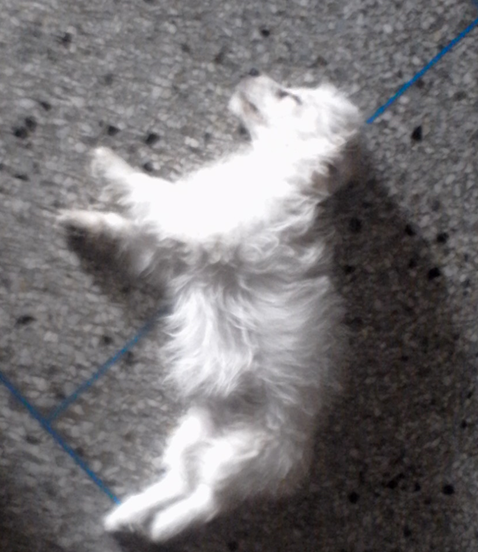 After a few weeks Alondra Nathasha, my little dog, began to have more stability and walked more firmly, it was exciting to see her happy eyes as grateful for what we did to make her jump and run again with her sister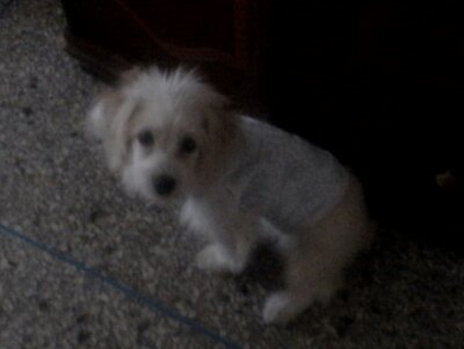 Today, I am pleased to say that everything that was done for Alondra to regain the mobility and stability of her hind legs was worth it.
She is running and jumping as normal and looks perfectly fine.
This confirms that when we want something we must be constant and persevering; we must create awareness in people so that they learn to value and care for their pets because they too feel and suffer only that they cannot express it as we humans do.
We must also learn that it is not only about having a pet, but to give them all the care they need to live happily because they are part of the family and as such they should be treated.
I share a picture of yesterday with my hairy daughters on their fifth birthday
Translated with www.DeepL.com/Translator (free version)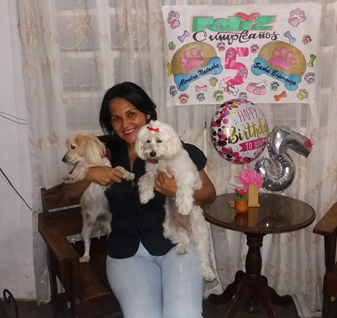 The photos used belong to my personal gallery