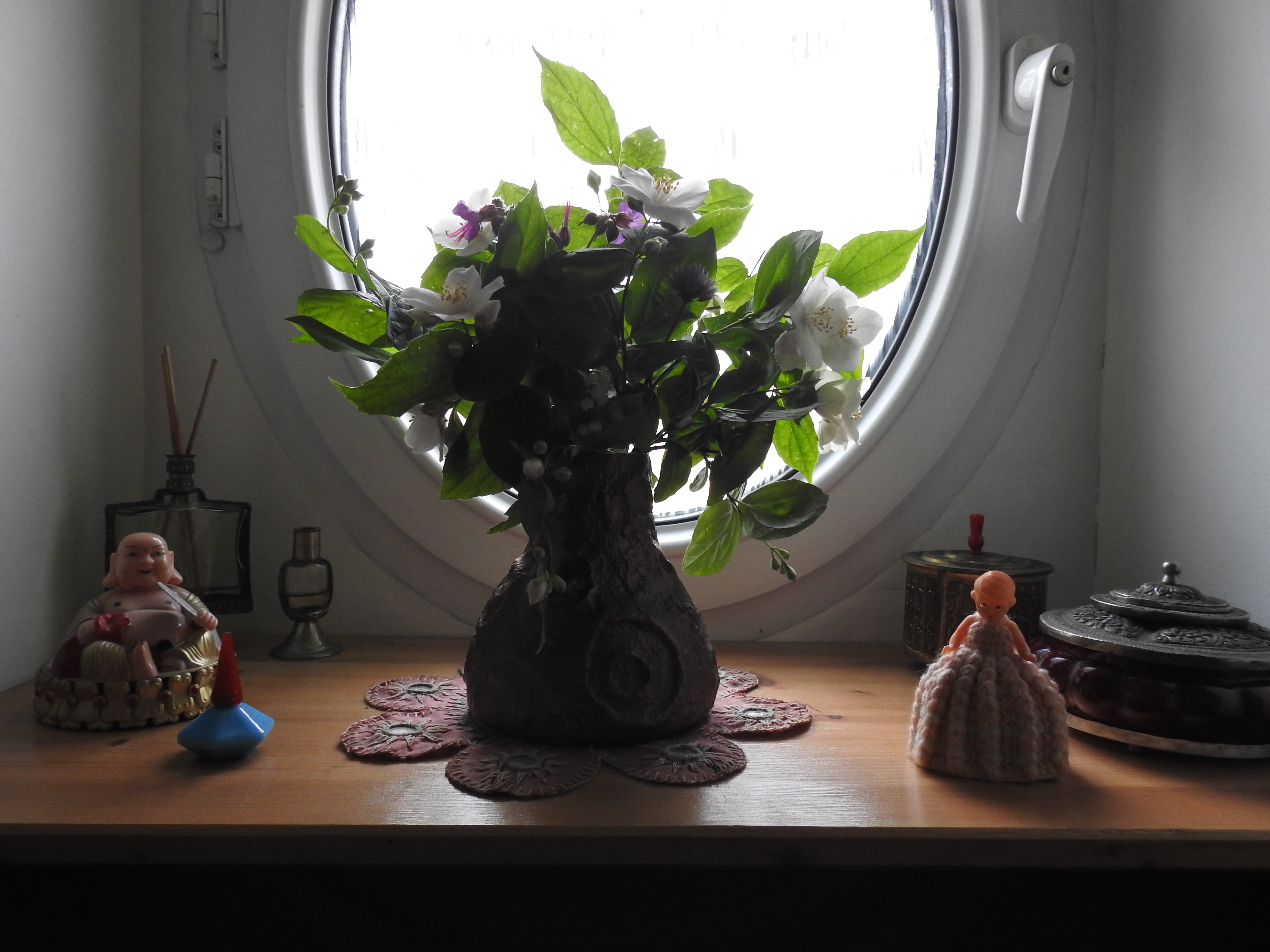 You won't believe it, but one of my favorite rooms is our guest toilet!
It's just a tiny room, but it's a little crazy and comfortable.
Ahmed watches over everything!
He is carved out of wood and I bought him at the flea market.
I don't even know what country he's from (Indonesia?).
Maybe it's a well-known figure.
Anyway, I called him Ahmed.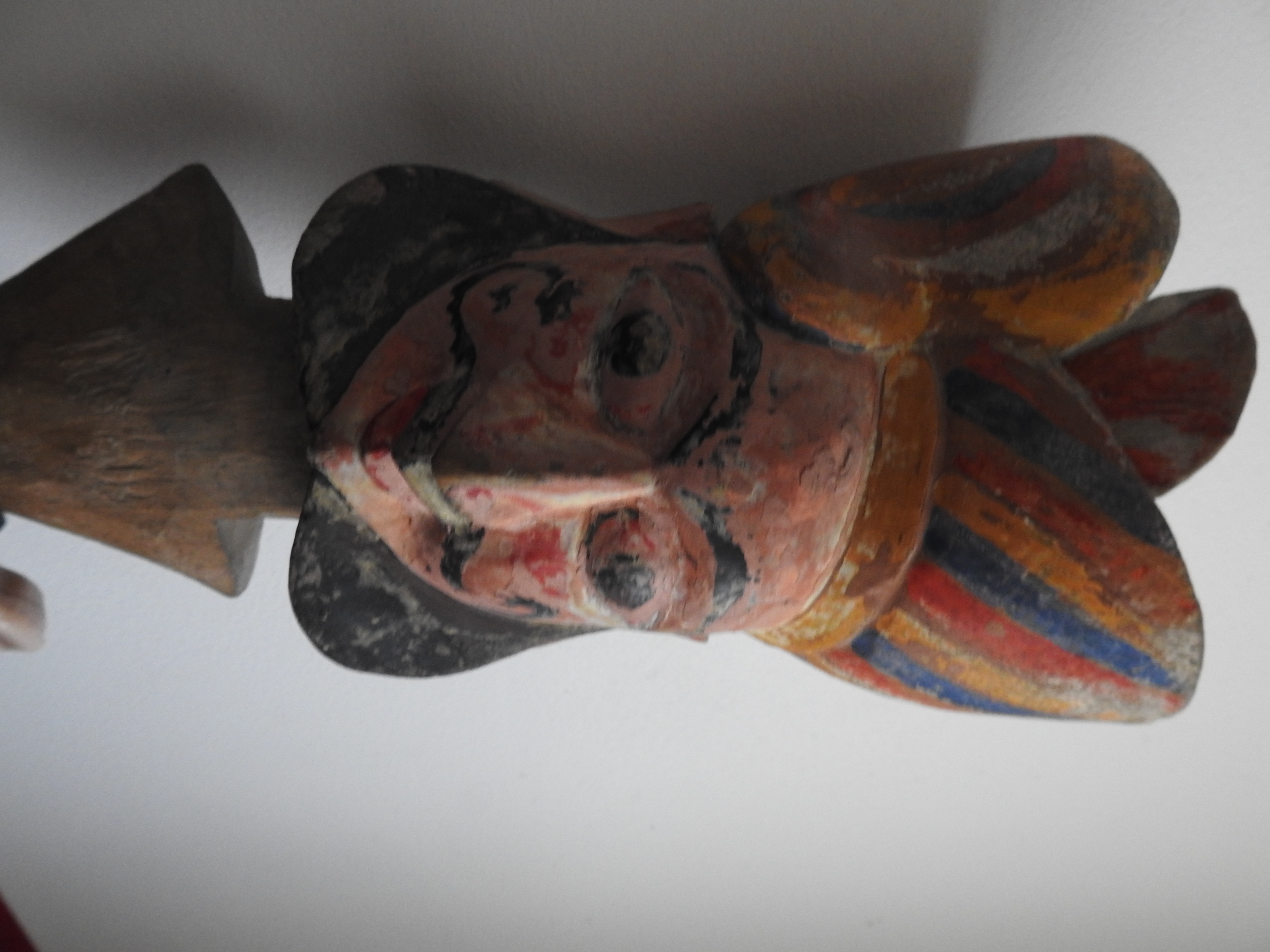 Then there is a little art.
Rahel hangs on one of them and a wooden board with it
small fragments of clay with faces and decorations on the other wall.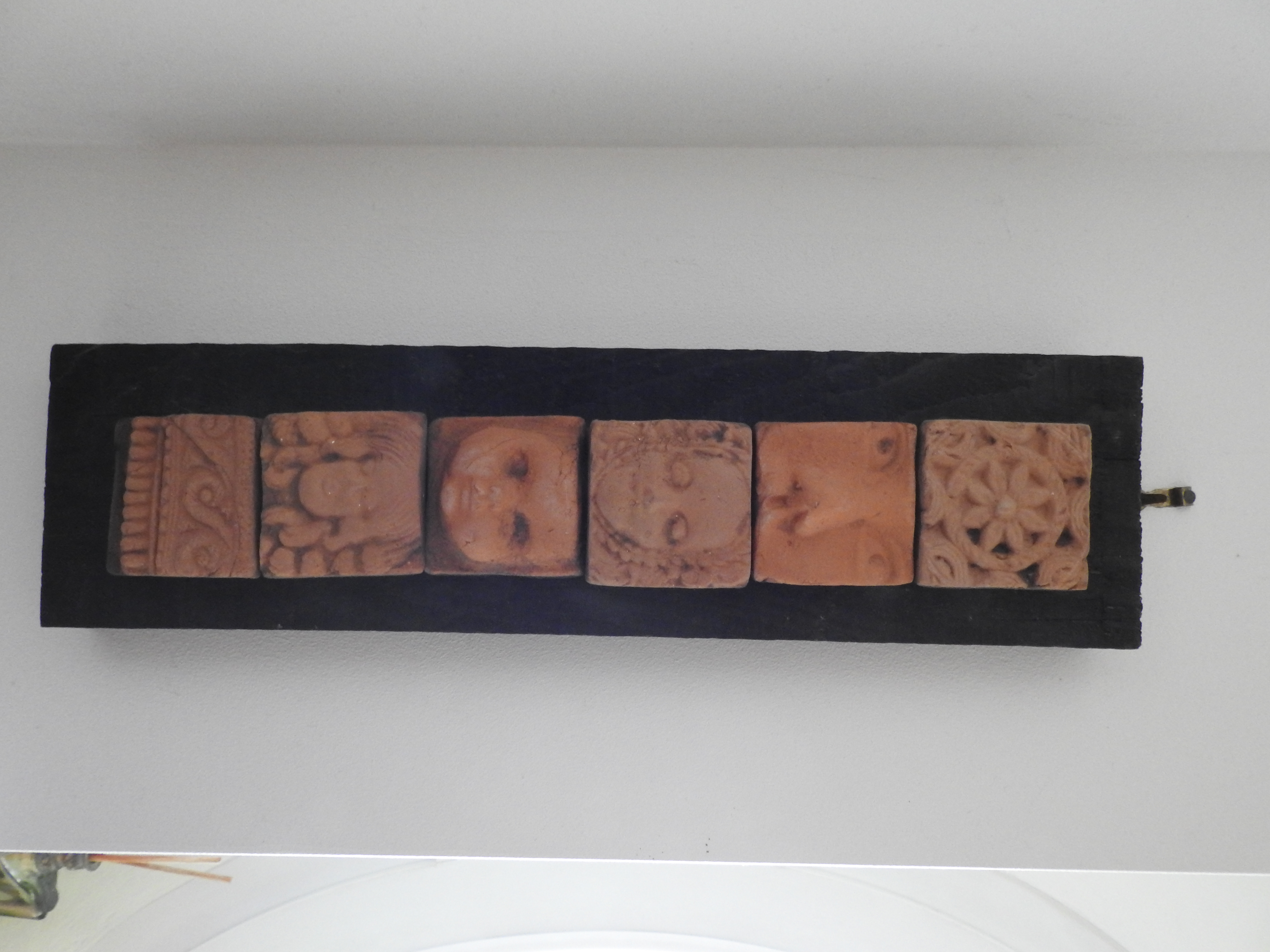 The little freaky dolls are vintage and wear a self-crocheted dress.
They have no legs, so you can hide something under their skirts.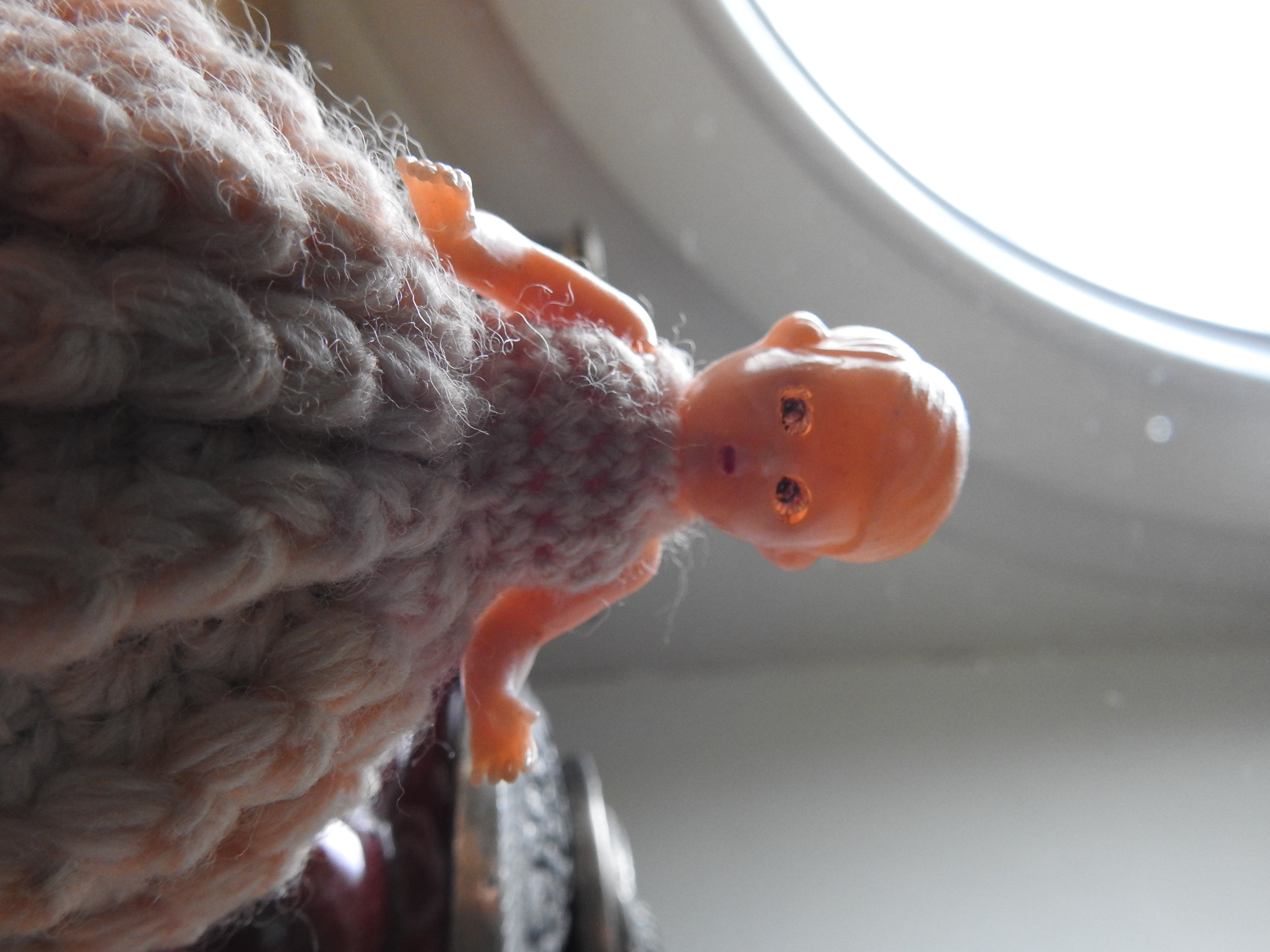 A butterfly mobile made of fine wood hangs on the ceiling.
A couple of Buddhas are there too. One is on the stopper of the sink, one on the soap dispenser and a third sits on the windowsill and can wiggle his head.
There are of course a few soaps too.
The beautiful soap dish is handmade and a souvenir from vacation.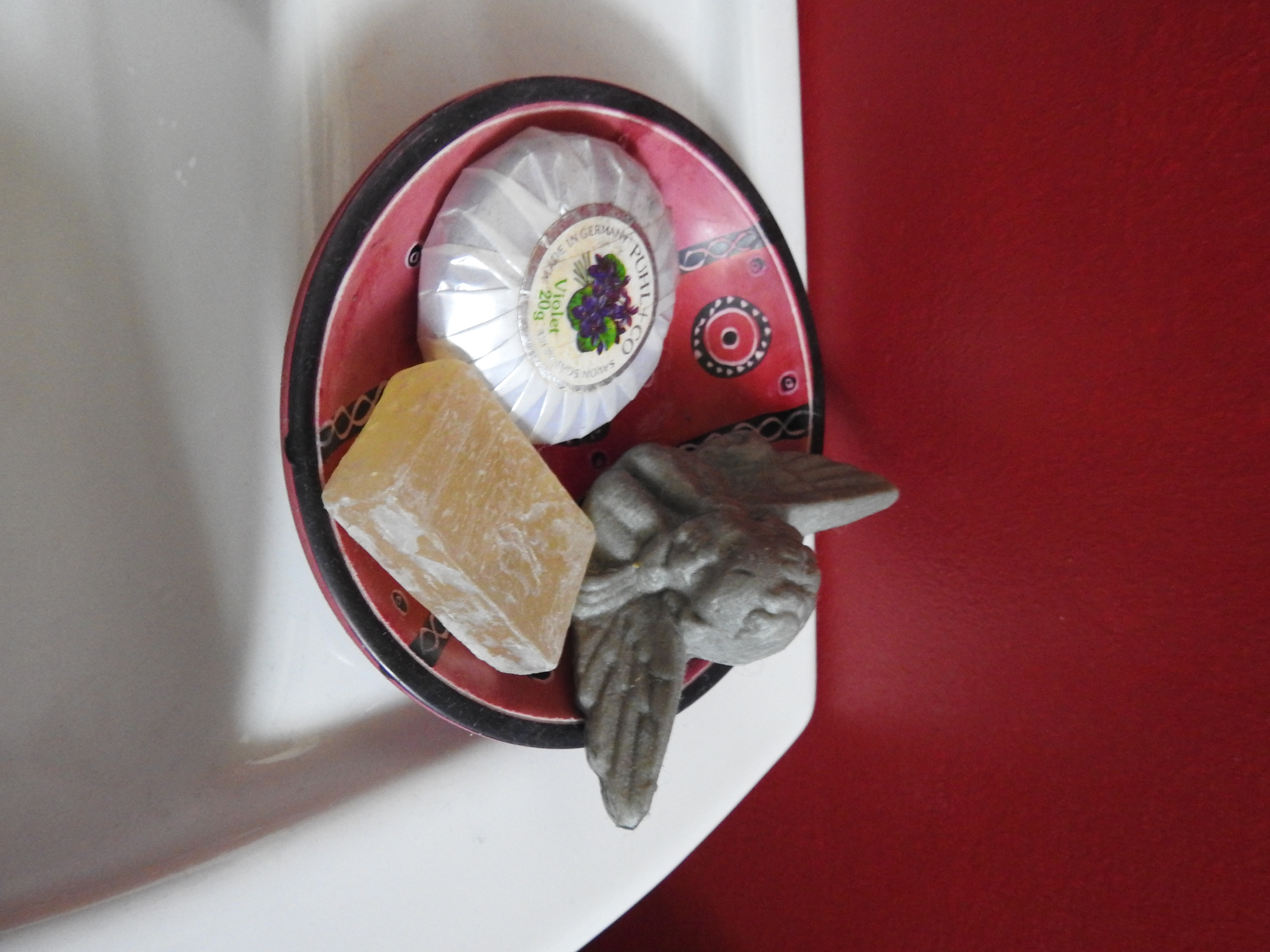 The bunny sitting with Ahmed is also made of soap.
There is also a small jar of tiger balm.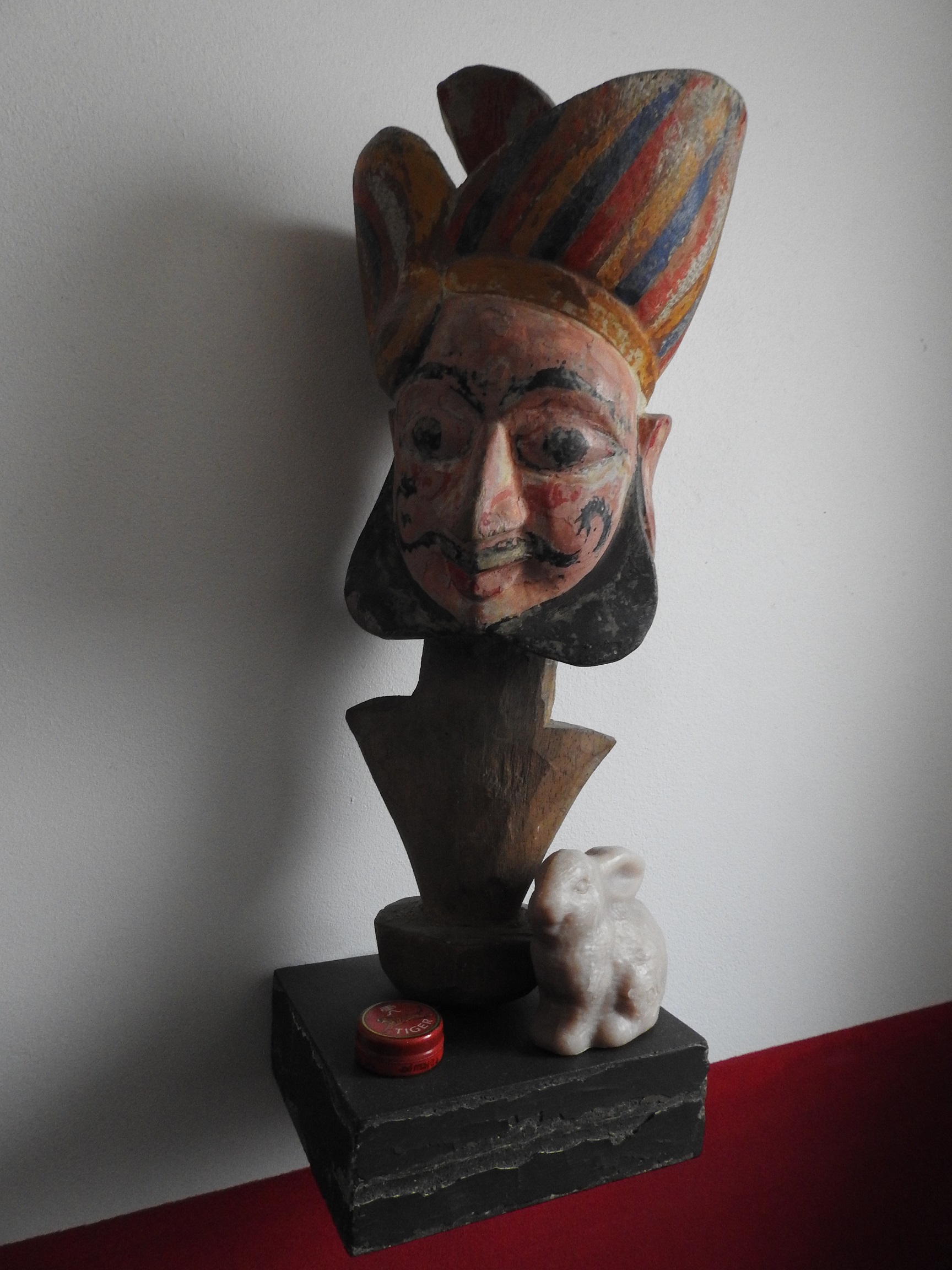 The towel holder is a wooden starfish and
the toilet lid also contains seashells and starfish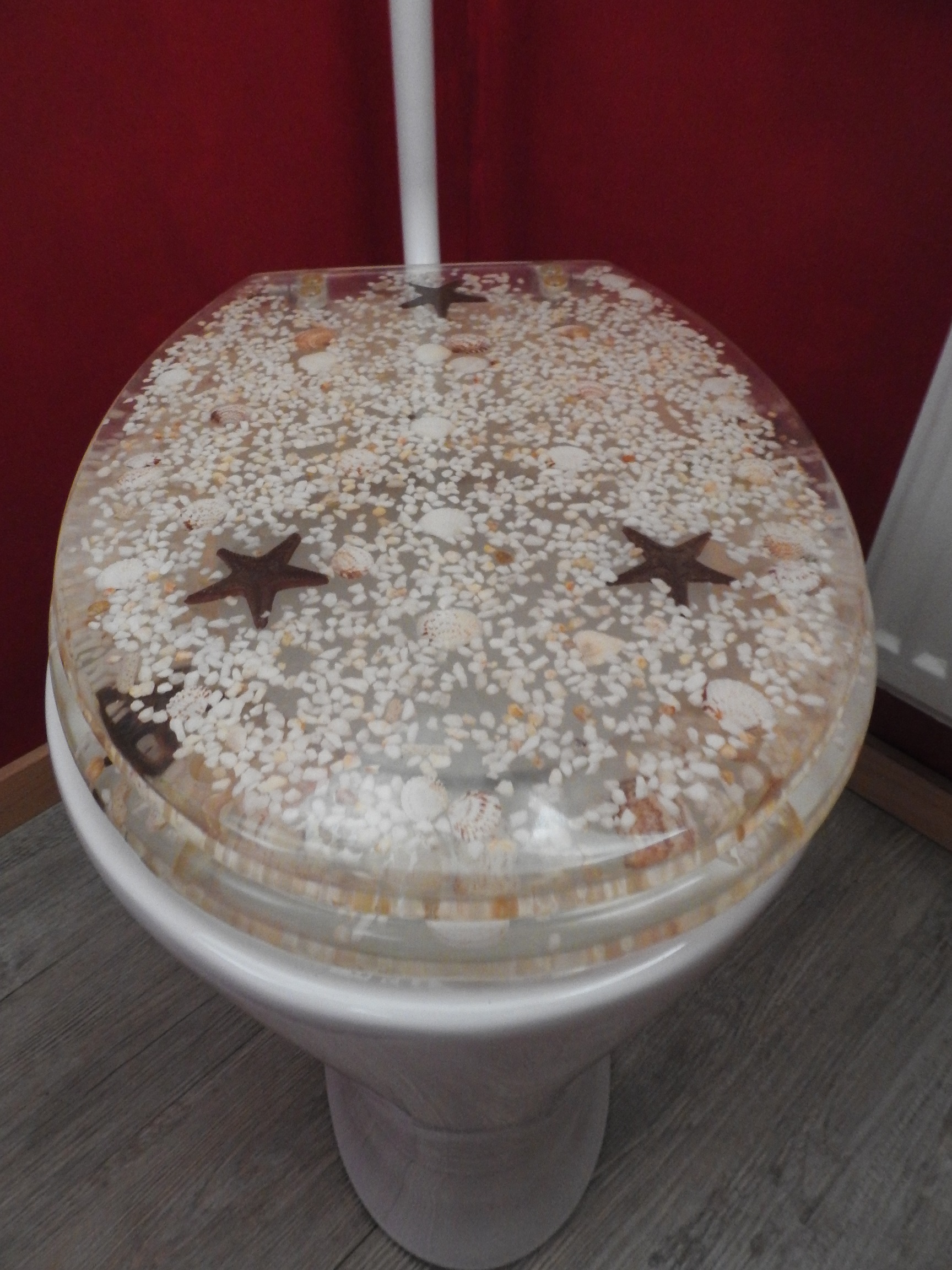 The wall lamp is from the 50s and the wall hanging comes from India.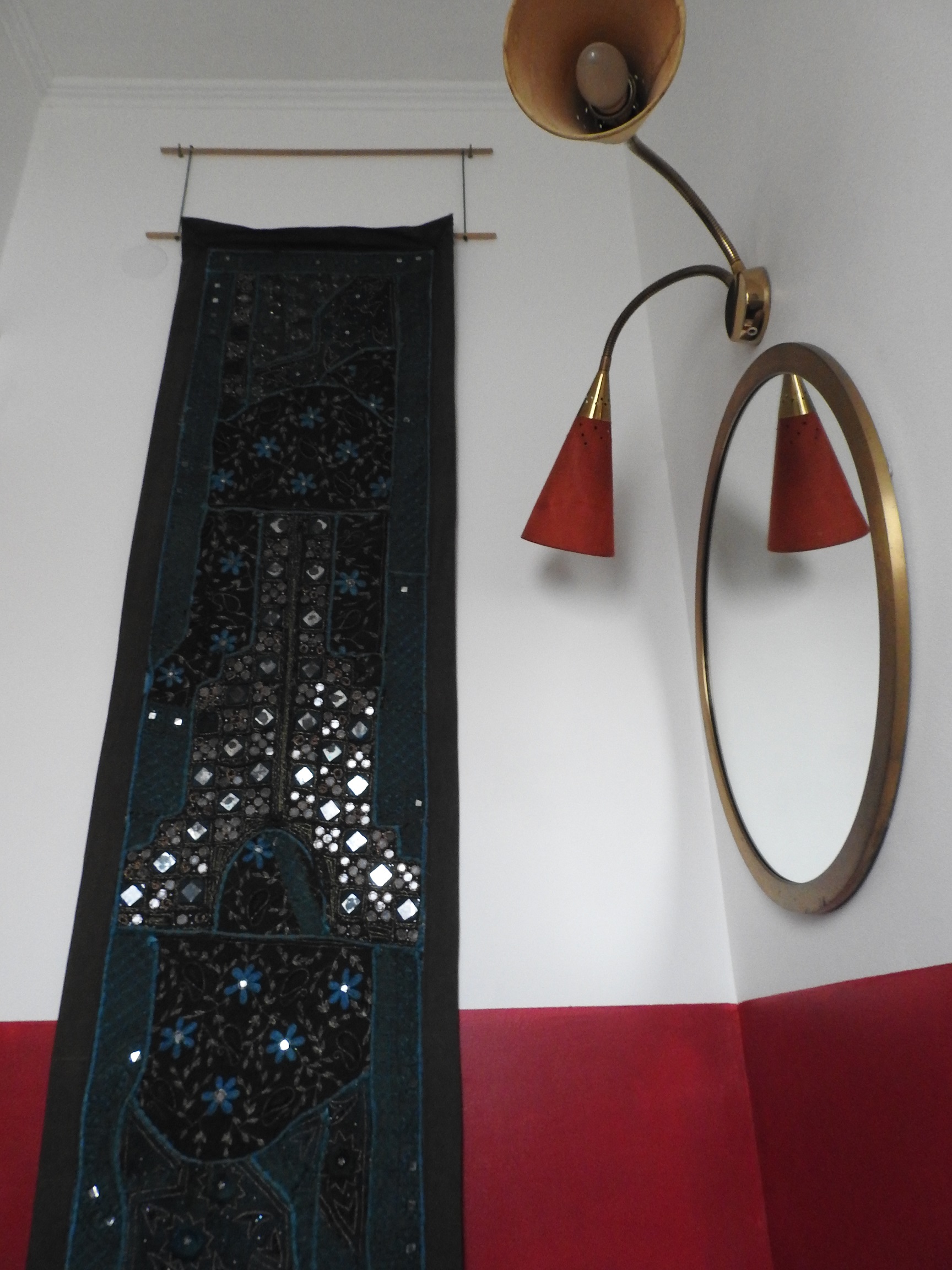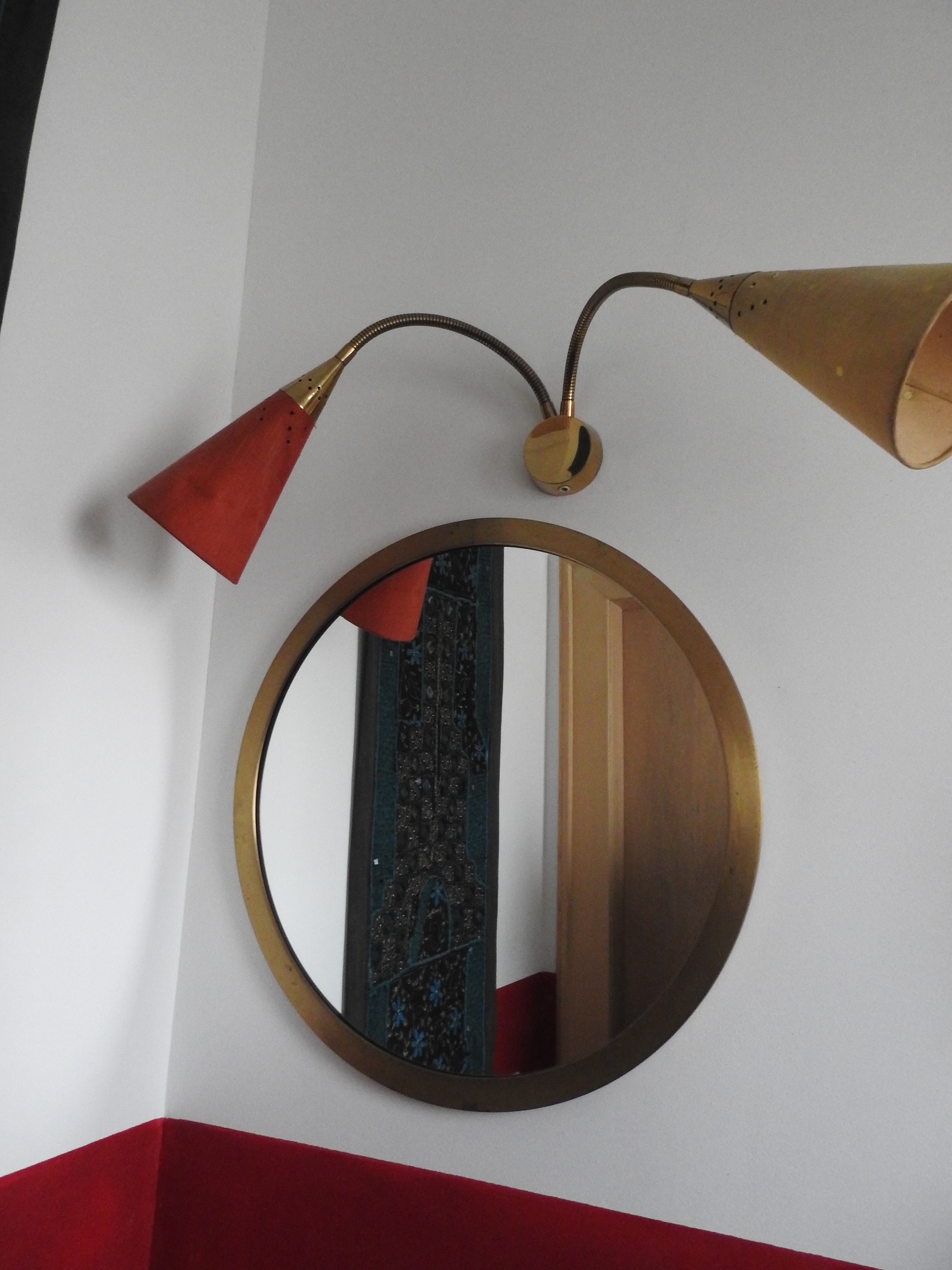 And of course what shouldn't be missing: fragrances and fresh flowers!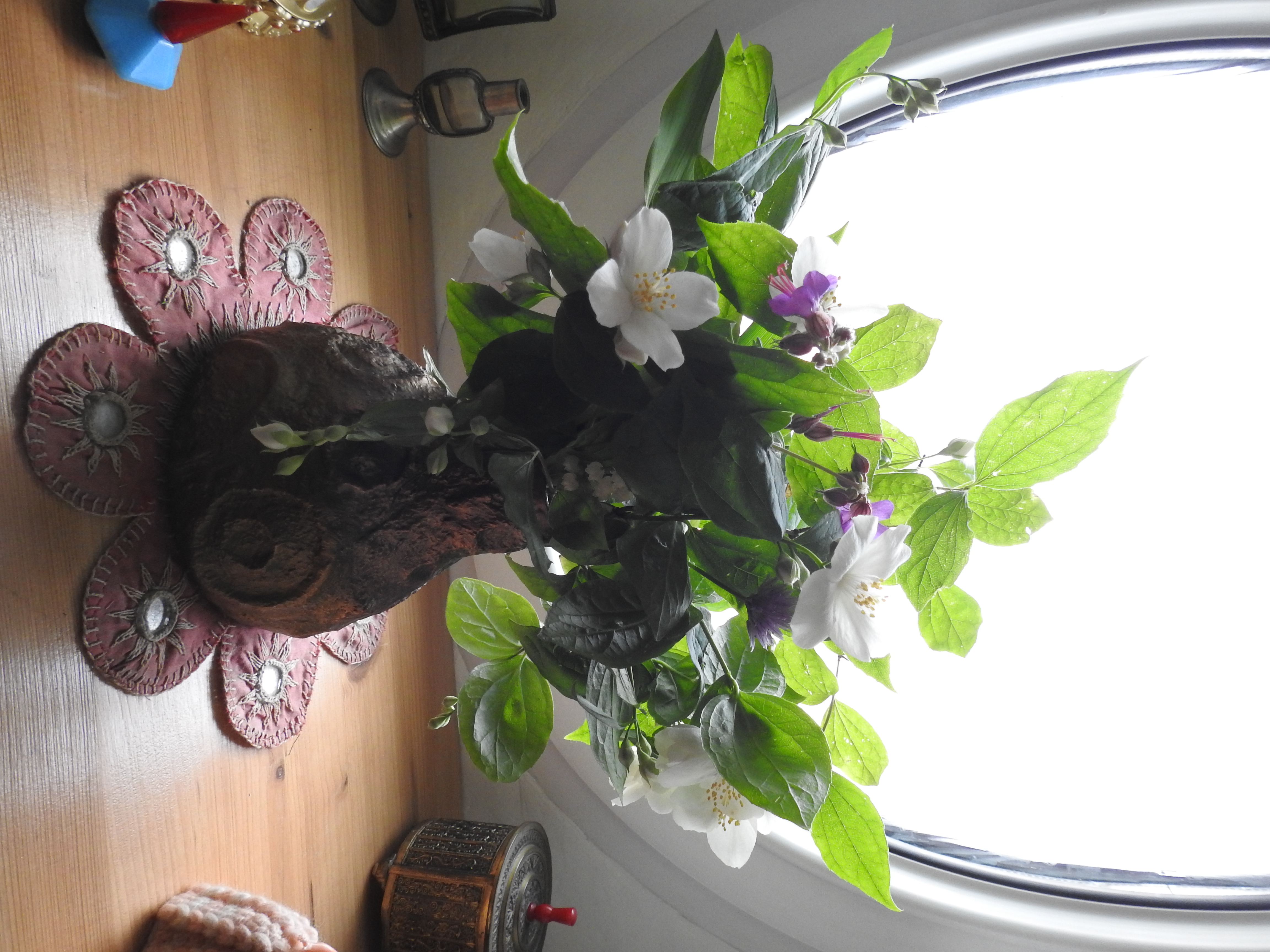 I invite to join the contest: @waybeyondpadthai