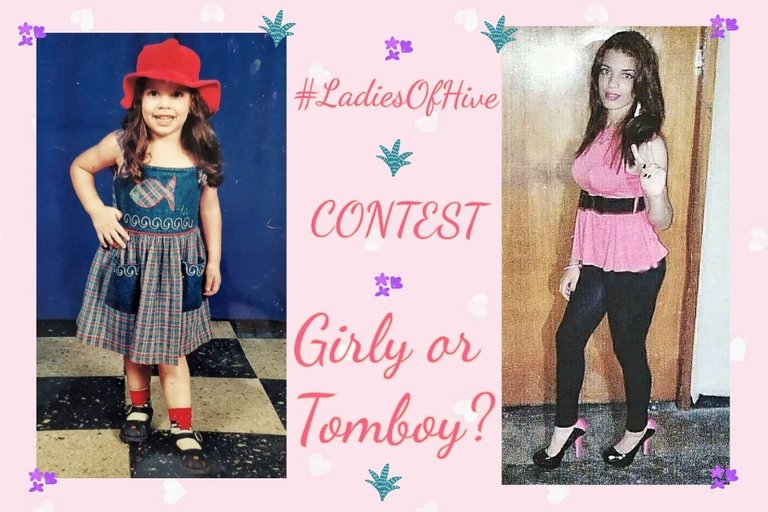 Hola, hola!!
En esta oportunidad vengo a participar en el concurso de la comunidad "Ladies Of Hive" en su presentación número 33.
En el cual te invitan a responder una de las dos preguntas, o si bien quieres las dos, que te hacen.
Si quieres participar acá te dejo el link del concurso.
Hi, hi!
This time I'm here to participate in the "Ladies Of Hive" community contest in its 33rd presentation.
In which they invite you to answer one of the two questions, or if you want both, that they ask you.
If you want to participate here is the link to the contest.
---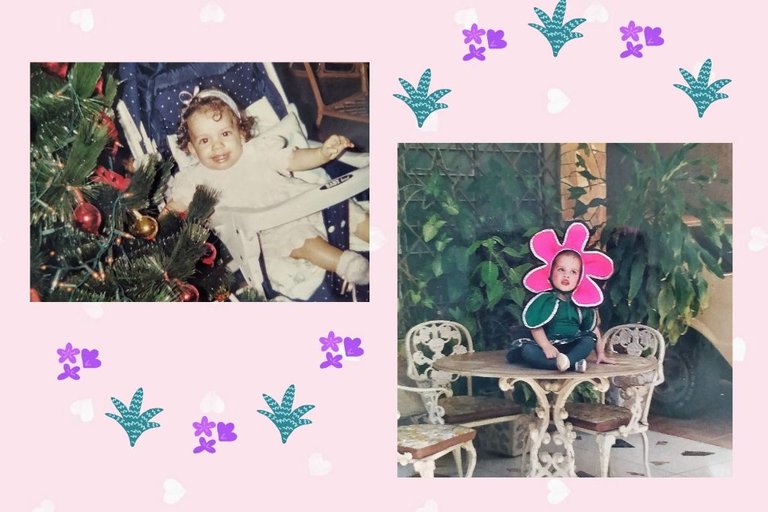 Elegí esta curiosa interrogante
¿Era usted una niña o una marimacho cuando crecía? ¿O algo intermedio? ¿Y ahora? ¿Te gustan las faldas, los tacones y las joyas, o te gustan más los vaqueros y las camisetas?
Were you a girlie-girl or a tomboy growing up? Or somewhere in-between? How about now? Do you like skirts, heels, & jewelry, or do you like jeans & t-shirt better?
---
Si pueden ver en las fotos de mi infancia, mi mamá siempre se encargó de ponerme muchos vestidos coloridos, y bonitos, como también disfrazarme de florecita.
Quizás porque soy su única hija, y para ella soy su princesa.
If you can see in the pictures of my childhood, my mom always took care of putting me in many colorful and pretty dresses, as well as dressing me up as a little flower.
Maybe because I am her only daughter, and for her I am her princess.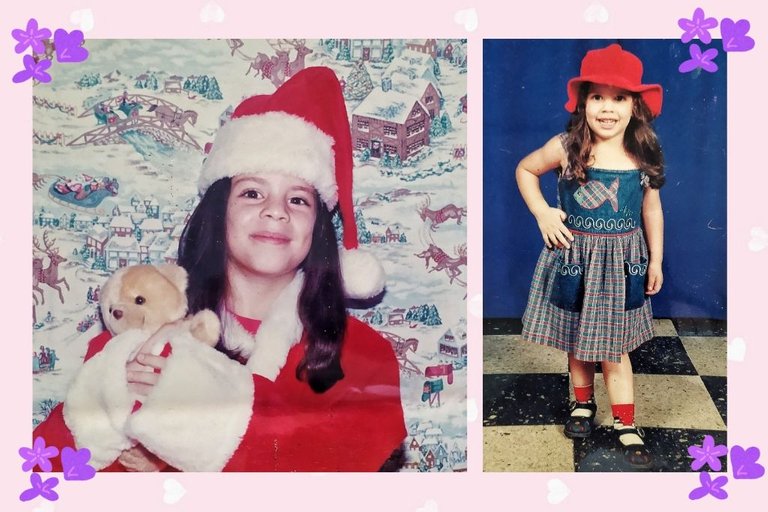 ---
Pero al pasar el tiempo, yo cambié mi estilo, nunca aprendí a usar tacones, y los vestidos no es algo que llame mi atención, pero aunque prefiera ropa holgada y mis jeans, siempre estoy dispuesta a usar un vestido o una falda para una ocasión especial.
But as time went by, I changed my style, I never learned to wear heels, and dresses are not something that catches my attention, but even though I prefer baggy clothes and my jeans, I am always willing to wear a dress or a skirt for a special occasion.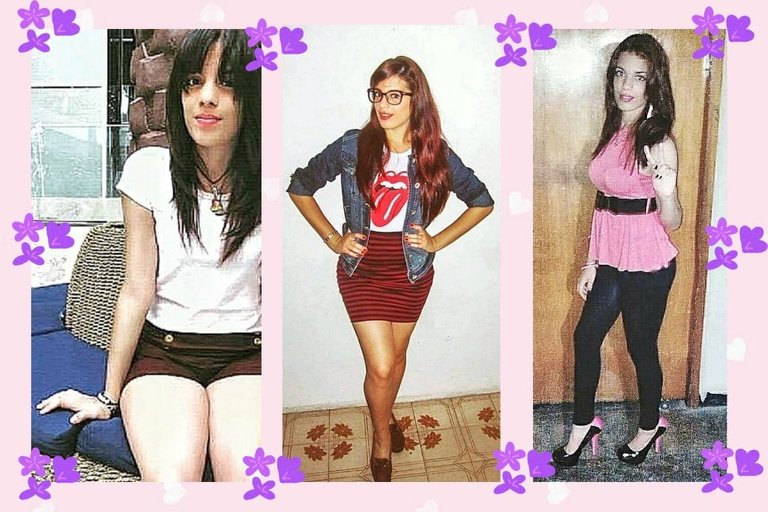 Porque usar ropa holgada o faldas, no me hacen menos femenina. Ya que la ropa no define quién soy, ni que soy.
En mi adolscencia, pasé por muchos cambios de look desde cabello corto, hasta larguísimo, colores como rubio, rojo, azulado, etc
Because wearing baggy clothes or skirts, don't make me less feminine. Because clothes don't define who I am, or what I am.
In my adolescence, I went through many changes of look from short hair, to very long, colors like blonde, red, bluish, etc.
---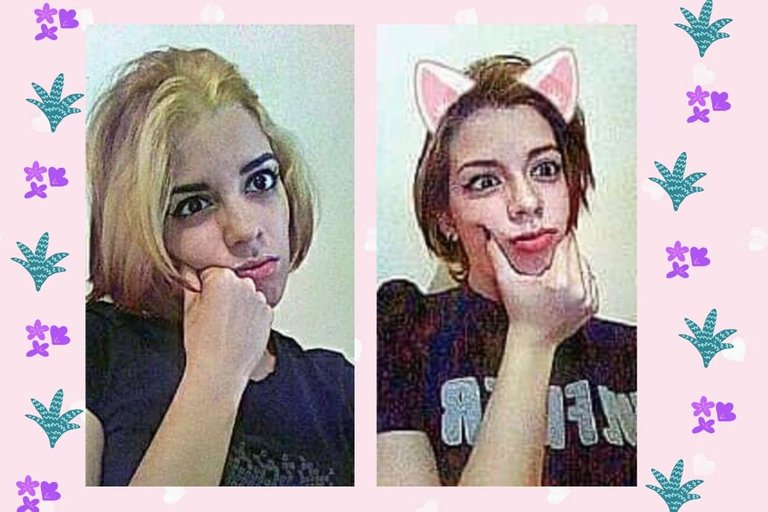 Actualmente, soy una mezcla de todo y un producto de mi misma, ¿a qué me refiero con esto?
Pues, que no tengo un solo estilo, ni soy niña rosadita, ni soy marimacha.
Simplemente soy yo. Y me siento cómoda con cualquier accesorio, o ropa que utilice, y eso es lo que me hace sentir especial.
Nowadays, I am a mixture of everything and a product of myself, what do I mean by this?
Well, I don't have just one style, I'm not a pink girl, nor am I a tomboy.
I'm just me. And I feel comfortable with any accessory or clothing I use, and that's what makes me feel special.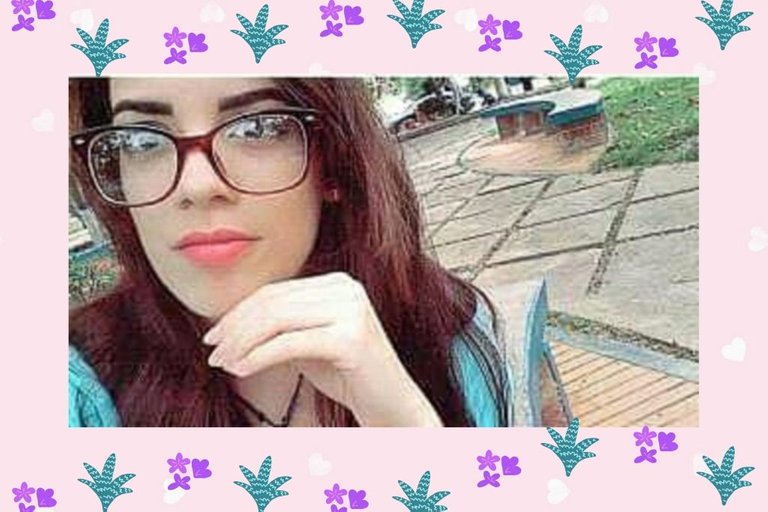 Y así finaliza mi participación, me gustaría invitar a @desraizada, para que se una a esta comunidad y se anime a participar!
And so ends my participation, I would like to invite @desraizada, to join this community and be encouraged to participate!
---

El banner principal fue elaborado con Cymera App, y las fotos son de mi autoría tomadas con mi celular
Traducido por DeepL
The main banner was elaborated with Cymera App, and the photos are of my authorship taken with my cell phone.
Translated by DeepL