Sometimes my own flexibility makes me uneasy. Wonder whether there is something half functioning or high functioning.
Till my graduation, I have never been in Hostels or shared apartments (semi-hostels). And right after I entered professional life, obtained a rather decent promising job for a beginner. Decent enough to rent my own apartment.
Hence, never in my life have I had to experience or to be factual, endure life with 10/12 women in one apartment.
Sharing bathroom, kitchen, balcony, and most importantly PRIVACY!
I am sort of a lone wolf species individual. My personality test asserts that I am 2% extrovert! I am glad I at least obtained 2%.
Anyway, so the point is above everything, quiet, peaceful environment and privacy hold my sanity. Once it's infiltrated, I become exhausted just by breathing even without moving a finger.
Nevertheless, I had that experience once. When I had no source of income. Had no choice but to undergo the cheapest possible lifestyle I could afford.
Including this time, it's twice for that kind of experience. Every time I was welcomed with extreme hostility as if I were a prisoner who has committed a sinful crime and now I am here to make their peaceful life jumbled!
That hostility made me even more intimidated as if even my breathing sound sounds too loud!
By one week, I learned some common traits in female hostels. Every women here is leaving because they are financially struggling. Perhaps which is why the women here rather assert a mentality of selfishness as if someone taught them and always on the edge, self isolated, overly conscious.
Everyone has this propensity of making a fuss over the tiniest issue!
They understand no adjustment or compromise yet they expect these from other parties!
They have so many things and spaces to share yet they will unnecessarily occupy everything alone
Sometimes one bathroom was for 8/10 persons but 1 person will occupy it in rush hour and almost every morning there will be a huge argument over it! And there are many other things.
Never I ever had any trouble with anyone. Yes, I am a goody-toe-shoes, however, sometimes it too gets on my nerves. But I know I will regret the moment I am involved in an argument. So I rather grind my teeth and withdraw.
Sometimes I wonder if I am a pushover and is this attitude positive to have as a trait.
Eventually, I realized even though everyone fought with everyone, but nobody with me. Rather they became quite friendly to the point sometimes they even allow me to cook first or take a bath if I seems to be in a hurry!
Trust me, these privileges are no trivial matters, it's almost a life & death level concession!
And later on, my other 2 hostile roommates became so easygoing that actually cook me delicious food and often share their amazing curry with me!
And all of these I achieved just by being calm and being a goody-toe-shoes or perhaps being a pushover.
At least I know this had made an impact, a good one. Even though almost nothing has changed but, subtle insights made them wonder, smile or rethink their unnecessary actions.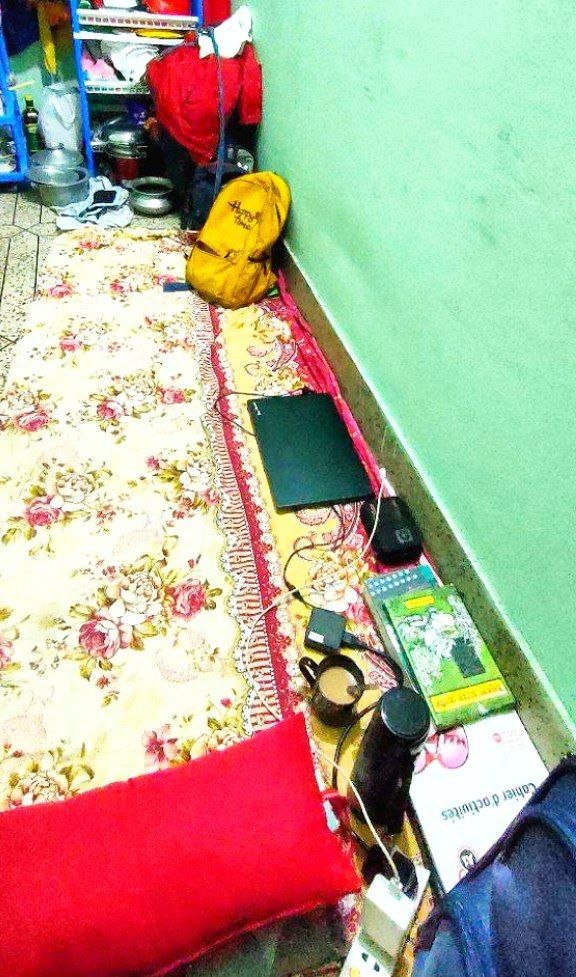 Like this one!
I am paying half of everything, yet I am living in this tiny space of 1.5 ft (width) 7ft (length) for me in this room while I was supposed to owe half of the space of the whole room.
If I lie down, that's it. No moving back or forth or left to right.
She would switched on the light while I sleep and switched off when I work, sweep her bad and the dust will almost shower me, and my bed and many more inconveniences. And I cannot say anything from the fear of string an argument.
Hopefully she will turn out to be a nice person like before eventually!
And yet I have no complaints. Still, I find it home here! Even at this hardest time of life, I am extremely content towards myself that I am not on edge rather being patient and forgiving.