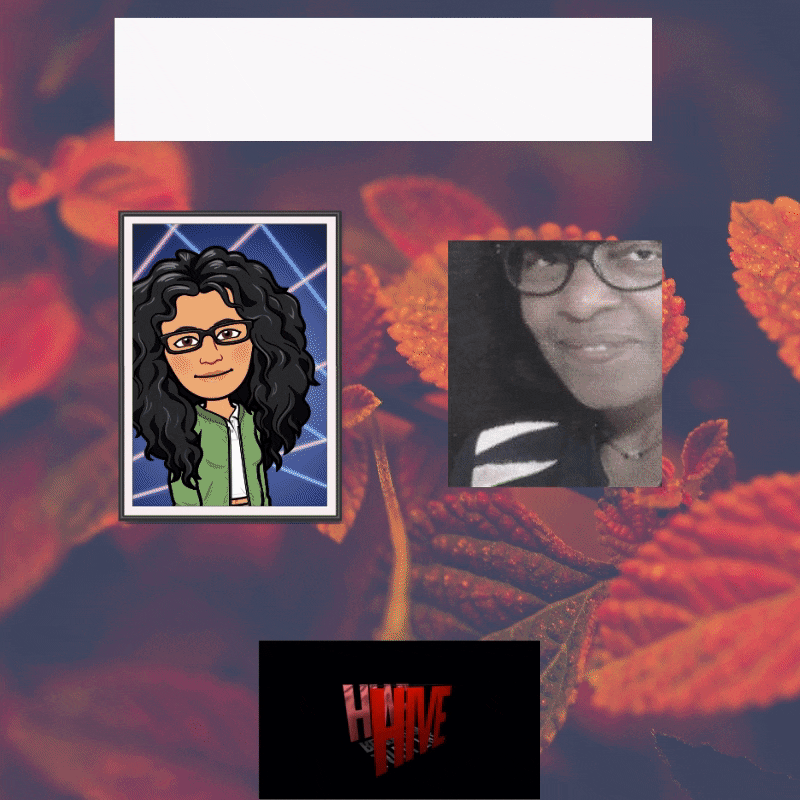 I was invited to join this new Ladies of Hive Community. I'm happy to accept the invitation.
Hi everyone. My name is Chris. Username is @justclickindiva. I joined the other blockchain from whence some of us came in July, 2019. My username came about when I first started online. I was invited to join several Paid-to-Click sites where you get paid to "click" advertisements. Whenever someone would call and ask what I was up to, I'd respond, "just clicking." The name stuck, so adopted it for my username. Then I ventured into online affiliate marketing.
I'm from the Gulf Coast area of the U.S. I'm a well-seasoned individual with many years behind me (aka, senior citizen). I spent the first half of my adult life working in the corporate legal field. To that end, stress was my middle name for over 30 years. I opted for early retirement. However, I'm grateful for the research experience, knowledge, and discipline I acquired.
I'm also a mom and grandma (Nana). I love traveling in my RV whenever the occasion presents itself, antique collection, and genealogy. I've yet to get started scrap booking as I can't seem find the time nor get motivated to organize all my old poloroids. When I was younger, I also loved to write. I'm just now returning to that.
Jumping in head first is not how I've tackled anything in my life. The same applied to joining the blockchain. I had to be persuaded to join. But once I did, I dedicated myself to doing the best I could and learning all I could to be successful.
Having never blogged before, I didn't understand what I was supposed to be doing. I'm not a big fan of the standard social media platforms, such as facebook, twitter, and others that millions of people utilize daily. One of my initial challenges was learning how it worked. This was a daunting task. I knew nothing of the blockchain language .
I decided to just read as many posts from long-time authors thinking all of them knew what they were talking about. It takes a minute to sort out the facts. The most valuable lesson I've learned so far is to protect your reputation.
With my short tenure, I'm by no means an expert in any area. But, I love to engage with others. I was lucky to have a support group of several individuals I knew. I'm also learning about cryptocurrency and its markets. Trading concepts of crypto will take me a bit longer.
I utilize the front-end application, Peakd, for my Hive experience. My favorite writing genre is fiction, and I've found a welcoming home in several Communities.
The first community I joined was The Terminal. This group was founded by @xcountytravelers, @thekittygirl, and @brittandjosie. Together they assist new members of Hive by helping them learn and grow their accounts. This is wonderful place to begin your Hive journey. The team, with their moderators are always ready and willing to help.
The Power House Creatives community is headed by @jaynie. She is another dedicated Hievean who is willing to help all who are serious about their Hive journey.
Even though I ventured into the unknown by joining Hive, the fog has lifted enough where I can start to understand what I'm doing on this platform.
Finally, and most importantly, I'm an Aries through and through. Super motivated (most of the time), confident, and passionate. Disposition is supposed to be cheerful, but don't cross me or come at me the wrong way. Then the fiery side will show.
If I don't care for you or a situation, you'll know. And it'll be sooner than later. I literally hate pettiness and anything unnecessary. Leo and Sagittarius, I know you feel me.
Best way to a destination is a straight line. If you want to know something about me: ASK. Don't speculate.

Thanks,
@justclickindiva
Happy rest of the week everyone with whatever your endeavors.

---
SOURCES:
a) JustClickindiva's personalized PHC signature created by and purchased from PHC.
b) Unless otherwise noted, all photos taken by me with my (i) Samsung Galaxy 10" Tablet, (ii) Samsung Phone, & (iii) FUJI FinePix S3380 - 14 Mega Pixels Digital Camera
c) Purple Butterfly part of purchased set of Spiritual Clip Art for my Personal Use
d) Separator Lines Free ClipArt Belt from Public Domain Vectors & ShadedLine from ClipArt-Library
e) All Tribe logos used with permission of Tribe Discord Channel admins.
f) Video of The Terminal Discord created and donated by @sgt-dan to The Terminal Owners for its use. Permission granted by The Terminal admins to use herein.
g) HIVE gif created by @peakstudio for Hive users. Used herein according to guidelines.

If you are an account under 500HP or 500SP and want to win prizes or delegations, then you can request to enter the REDFISHRALLY by going to @theterminal blog and read how it can help you learn and earn.

Si tiene una cuenta de menos de 500HP o 500SP y desea ganar premios o delegaciones, puede solicitar ingresar a REDFISHRALLY yendo al blog
@theterminal
y leer cómo puede ayudarlo a aprender y ganar.
Your Personal Terminal Discord Invite