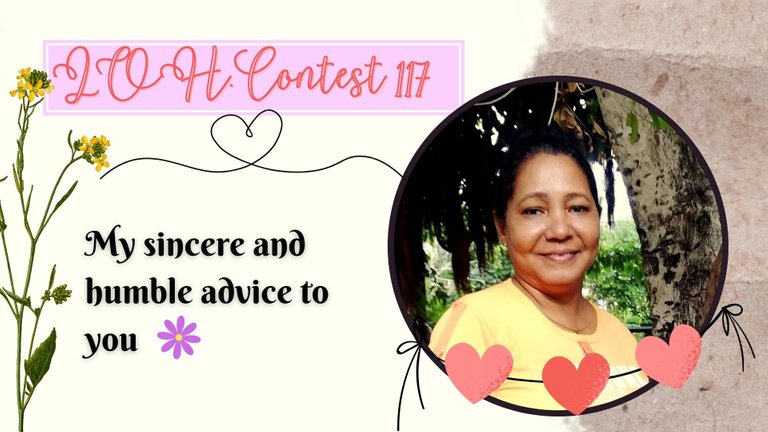 Hello friends of @ladiesofhive, greetings to all, I want to participate in this contest where I received the invitation from my friend @jordy0827, because when I analyze the questions they ask I can't help but feel identified and it's not for nothing that I'm still here with more enthusiasm every day. Although sometimes I don't have enough time, I dedicate a few hours to Hive because it does me a lot of good.
At the beginning we always stumble and we felt like we were walking blindfolded and in my particular case I was very afraid, because I am not very good with technology or with social networks, I only used them to communicate with my family and friends. But once you take the first step you can't leave this world full of possibilities. I want to invite my sister @taniagonzalez for this contest, who introduced me to this world and a new friend I met through Hive @ylaffittep.
Hola amigos de @ladiesofhive, saludos a todos quiero participar en este concurso donde recibí la invitación de la amiga @jordy0827 , porque cuando analizo las preguntas que hacen no puedo evitar sentirme identificada y no por gusto sigo aquí con más ganas cada día. Aunque a veces no tengo tiempo suficiente le dedico unas horas a Hive porque me hace mucho bien.
Al principio siempre tenemos tropiezos y sentimos que caminamos con los ojos vendados y en mi caso particular tenía mucho miedo, porque no domino mucho la tecnología ni las redes sociales, solo la usaba para comunicarme con mi familia y amigos. Pero una vez que das el primer paso no puedes dejar este mundo lleno de posibilidades. Quiero para este concurso invita a mi hermana @taniagonzalez, que fue la que hizo conociera este mundo y a una nueva amiga que conocí a través de Hive @ylaffittep .
So here are my tips for all my friends who are starting out and have a reputation of 52 or 58.
Así que aquí van mis consejos para todos mis amigos que están empezando y tienen una reputación de 52 o 58.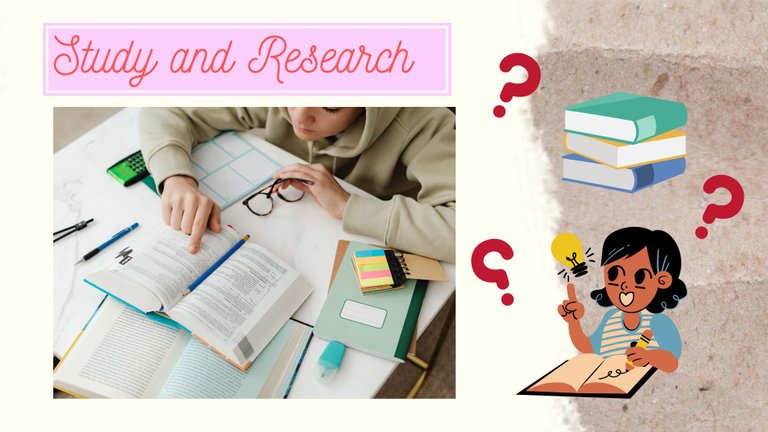 First of all, Hive is not a social network like the others, the content you post must be of quality, well prepared and structured, so it is important to prepare yourself, i.e. study and research and always be sincere and original. It also requires organization, especially for those who work and have other responsibilities. In my case I dedicate one or two hours in the afternoons because my day is absorbed by other tasks, in these days that I am on vacation, if I do not have a plan then I dedicate myself to Hive in the day, although at any time of the day when I am idle if an idea occurs to me, I make notes in the notepad on my phone that I then review.
En primer lugar, Hive no es una red social como las demás, el contenido que publiques debe ser de calidad, bien elaborado y estructurado, por lo que es importante prepararse, es decir, estudiar e investigar y ser siempre sincero y original. También requiere organización, sobre todo para los que trabajan y tienen otras responsabilidades. En mi caso le dedico una o dos horas por las tardes porque mi día me lo absorben otras tareas, en estos días que estoy de vacaciones, si no tengo un plan entonces me dedico a Hive en el día, aunque en cualquier momento del día en que estoy ociosa si se me ocurre una idea, hago anotaciones en el bloc de notas de mi teléfono que luego reviso.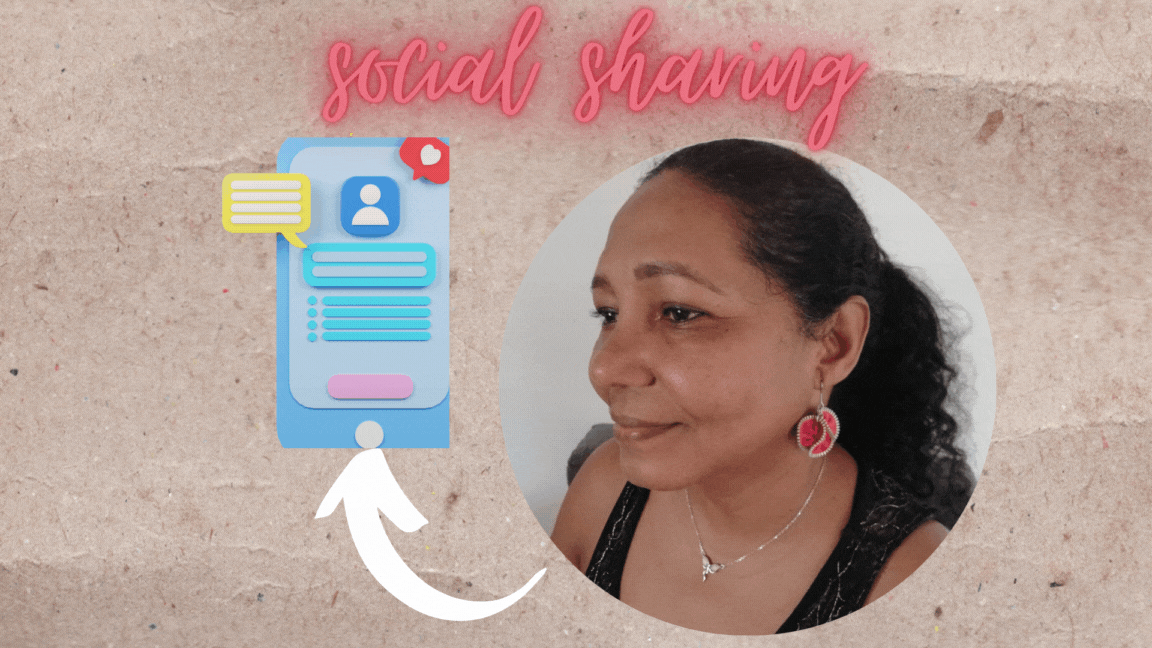 Another very important aspect in Hive is socialization, so as we like to receive good comments of encouragement, tips for improvement and other points of view, others also want to receive their criteria, so it is very important to comment and comment. All of us who make life in Hive love to receive comments, so it is very important to read the posts of others and make substantive comments, it is not worth commenting for the sake of commenting hahaha.
Otro aspecto muy importante en Hive es la socialización, así como a nosotros nos gusta recibir buenos comentarios de aliento, consejos para mejorar y otros puntos de vista, los demás también quieren recibir sus criterios, por eso es muy importante comentar y comentar. A todos los que hacemos vida en Colmena nos encanta recibir comentarios, así que es muy importante leer los post de los demás y hacer comentarios con fundamento, no vale comentar por comentar jajaja.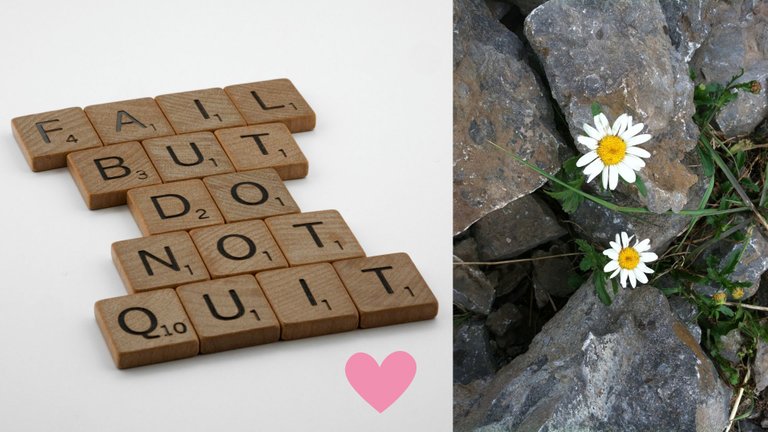 And my third advice is perseverance, being constant in life has opened many doors for me, Hive is no exception, perseverance has always given me many fruits, we cannot be discouraged by the first post that does not vote for us even if we consider that we have given everything. Here nobody knows us when we arrive, so we must be constant, I recommend it to everyone. If I had let myself be carried away by the reception my first posts had, I wouldn't be here talking to you now and I'm sure the only one who would have lost would have been me, because you can't imagine how much you learn. For me Hive has been a school, reading different publications I have learned the customs of other countries, culinary tastes, places that I know I will never have the opportunity to visit, it has been one of the most complete experiences of my life.
Y mi tercer consejo es la perseverancia, ser constante en la vida me ha abierto muchas puertas, Hive no es la excepción, la perseverancia siempre me ha dado muchos frutos, no podemos desanimarnos con el primer post que no nos votan aunque consideremos que hemos dado todo. Aquí nadie nos conoce cuando llegamos, así que debemos ser constantes, se lo recomiendo a todos. Si me hubiera dejado llevar por la acogida que tuvieron mis primeros posts, ahora no estaría aquí hablando ustedes y estoy seguro que el único que hubiera perdido hubiera sido yo, porque no se imaginan cuánto se aprende. Para mí Hive ha sido una escuela, leyendo diferentes publicaciones he aprendido las costumbres de otros países, gustos culinarios, lugares que sé que nunca tendré la oportunidad de visitar, ha sido una de las experiencias más completas de mi vida.
I could be mentioning innumerable benefits apart from the economic ones, which are good when you grow up here, but the emotional and spiritual development that is achieved is high, not to mention the innumerable friends that you come to have from all over the world, is incredible. For all that has been said, friend, do not abandon the path, just focus and follow these humble advice and then you will tell me.
A huge greeting to all, see you.
Podría estar mencionando innumerables beneficios aparte de los económicos, que cuando uno crece aquí son buenos, pero el desarrollo emocional y espiritual que se logra es alto, sin mencionar los innumerables amigos que llegas a tener de todas partes del mundo, es increible. Por todo lo dicho amigo, no abandones el camino, solo enfócate y sigue estos humildes consejos y luego me dirás.
Un saludo enorme para todos, nos vemos👋👋.

Las fotos fueron tomadas con mi teléfono Xiaomi Note 11, unidas y diseñadas con Canva
Utilice Traductor DeepL