First of all, this is going to be a two part dual purpose post so it might end up quite long. I'm not sure yet. Part one is my short self introduction to a new community, and the second part I will talk about a few of my favourite communities.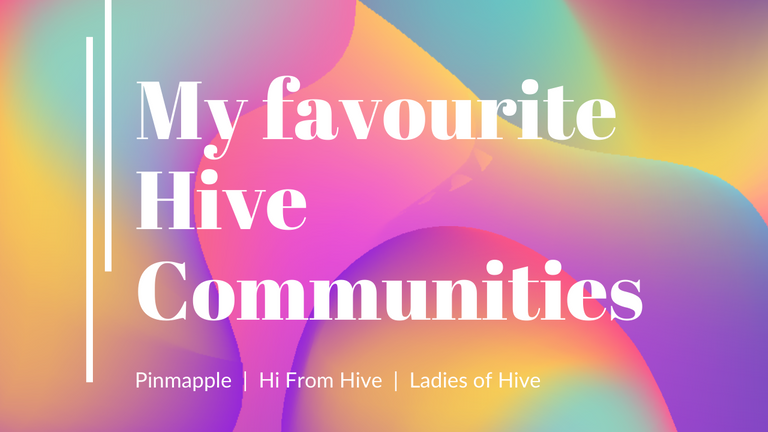 Part 1 - The newest girls on the block - Ladies of Hive
Yesterday I saw @melinda010100 post about a new community Ladies of Hive, started by @silversaver888 and @thekittygirl. I know the two ladies (if you can call communicating via Discord and engagement on Hive as "knowing") and that they have been active in building networks on Hive. I was confident they weren't building another community for the sake of building one. I heard there a man's cave community on Hive, why not a ladies one!!!!
The idea of having a female focused community is a great one, and in fact, I even started @LadiesOfAsia some years ago. I got together 7 other girls from different Asian countries, and everyweek we would talk about a specific topic from our country. For example, what does our local typical breakfast look like, what's our favourite local drink? It was great to learn about each other's culture on the same topic, we even did a up close and personal sanitary pad issue one week! Sadly, the account is not active anymore, but we had some fun. Anyway, sorry, I digress, but you get the idea.
So back to my self-introduction to the Ladies of Hive community. First things first, my handle LivingUKTaiwan. It is exactly what it says on the tin, I live in UK and Taiwan. I'm originally from UK but have been living in Taiwan since 2016, and please don't get Taiwan mixed up with Thailand or China 🙃 They are three different countries!!!
Hobby wise, not much really, I'm such a boring person, I don't play any sports because I'm so lazy, I can't play any instruments or sing though I'd love to, karaokes are so fun. When time and finances permit, I like to travel, not the backpacking hitchhiking type, I can't handle that! Most of my posts on Hive are about my travels. I like to document my travels and share with everyone. I figured I should do that before I go to la la land.
I just counted, there are eleven I's in the above paragraph!!!😁
At the moment, I am temporarily back in UK because of Covid, but once things get back to normal, I will be heading back to Taiwan again. Virtually, I hang around Hive quite a bit, and I'll talk about some of the other stuff I do on Hive in the next part of this post as part of my self introduction to the Ladies of Hive community.

Part 2 - HiveCommunities - Communities Discovery Initiative
Recently I saw a challenge by @theycallmedan about Hive communities. The challenge is to write about 1 to 3 of our favourite Hive communities. I thought this would be the perfect opportunity to enter this challenge and write my self-introduction to the Ladies of Hive coummunity at the same time.
---
Haveyoubeenhere and Pinmapple community
https://peakd.com/c/hive-163772/created


If you know me, there's no prizes for guessing this is my favourite community on Hive. I've been with the team since its inception over three years ago and we run the Hive travel map. Haveyoubeenhere is the mobile app to post your travel content to Hive and it pins onto Pinmapple. Pinmapple is the actual travel map, like the one below. When you write a travel post, you get a bit of code from Pinmapple and add it to your post, then your post will be pinned onto the Pinmapple map. Each of the pins on the Pinmapple map below is a travel post on Hive. If you click on the map it will take to you my map and if you click on any one of the pins it will take you to my Hive post. Cool yeah??!!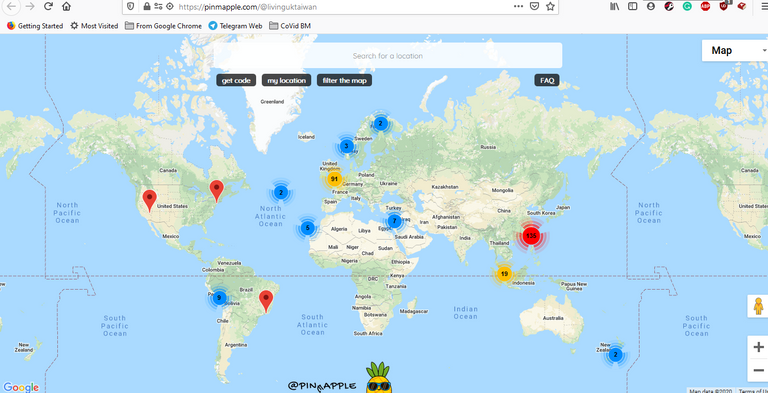 Every day, we curate all the travel posts that are pinned onto Pinmapple and select the best one to feature in our #TravelDigest. These posts are all supported by the @pinmapple account as well as some of the largest accounts on Hive. I won't drop names here but I can assure you high quality content will be supported if you post on Pinmapple!!! Come and check us out!!
---
Hi From Hive Community
https://peakd.com/c/hive-104601/created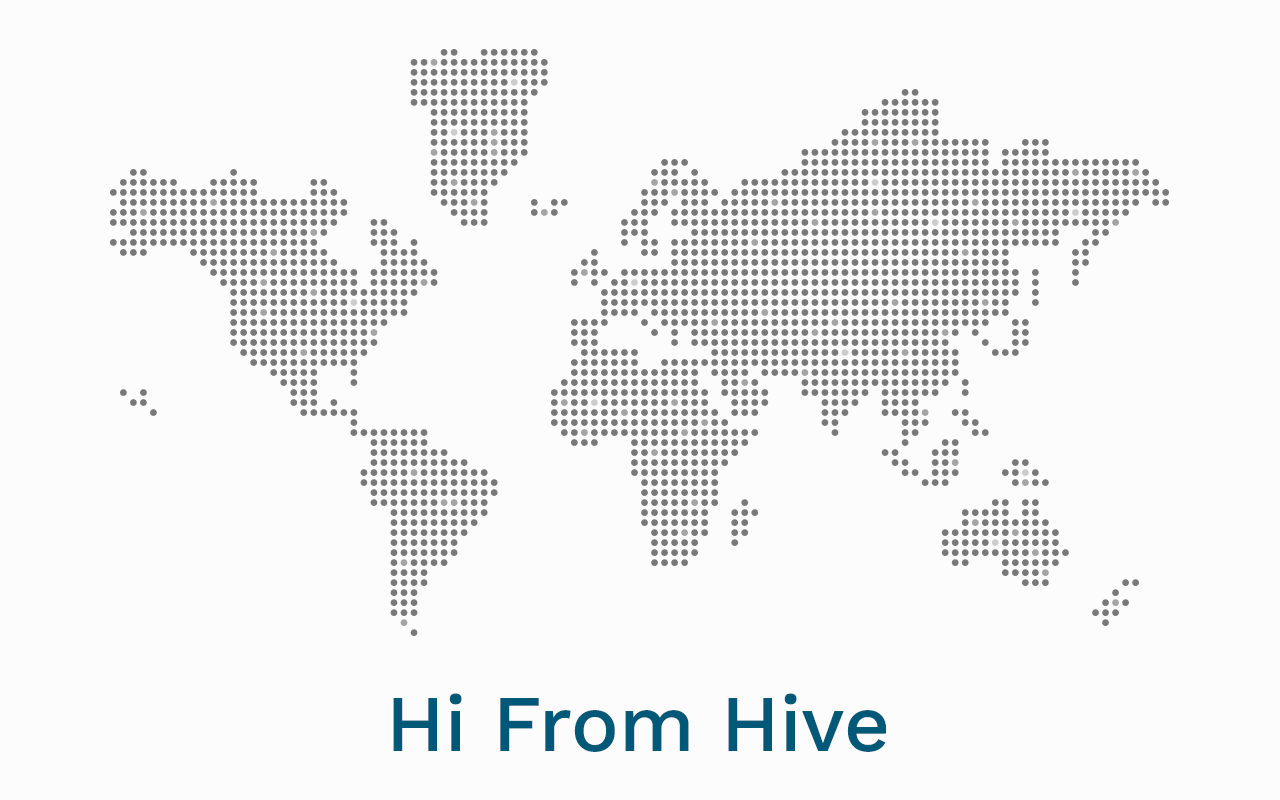 This is a new community I created a few weeks ago and uses the Pinmapple map above. The objective is for people to post and share our Hive experience and pin it on a map so people can see the breadth of Hive users around the world. When we talk to non Hive people about onboarding Hive, we can use this map as a tool to show them what Hivers have to say about our Hive experience. Maybe these people are interested to join Hive after reading the testimonials or if they see someone is from their own city.
At the moment less than 30 people have shared their Hi From Hive experience. I'd love for more people to get involved as I see this as a community effort to help onboard people. If you want to find out more about this initiative and how you can take part, you can check out my announcement post. I hope to see your Hi From Hive post soon!!!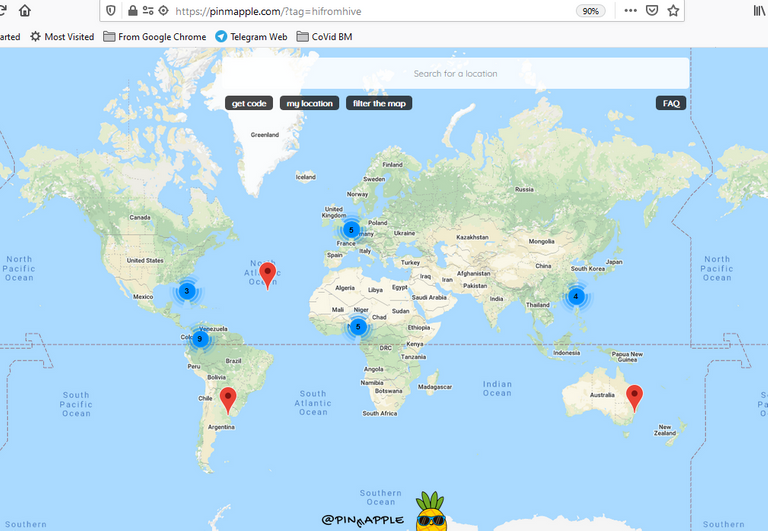 ---
Ladies of Hive Community
https://peakd.com/c/hive-124452/created

And back to where we started. So why am I including a brand new community as one of my favourite communities? Simple, I like the concept. As I've mentioned above, I started a Ladies of Asia project a couple of years ago which I think bought together a bunch of us and promoted cultural diversity on the chain. It was fun. I don't know what direction Ladies of Hive are going but based on (the little of) what I know about the founders, I have high hopes that this will be a great community, and that's why I'm including it in my list.