First and foremost, I would like to extend my gratitude to @ladiesofhive for opening doors to women. When I found out that there is a community for a circle of women, I felt happy and confident because finally, there's a place where I can share my experiences, inspire others, and also grow with other clever and skilled women. When I read the wonderful questions made by @joanstewart, I was amazed and thought to myself why not give it a shot. It is a time for me to express my thoughts and feeling as well. I will wholeheartedly answer the given questions because I do believe they need answers from me that are based on what I'd been through.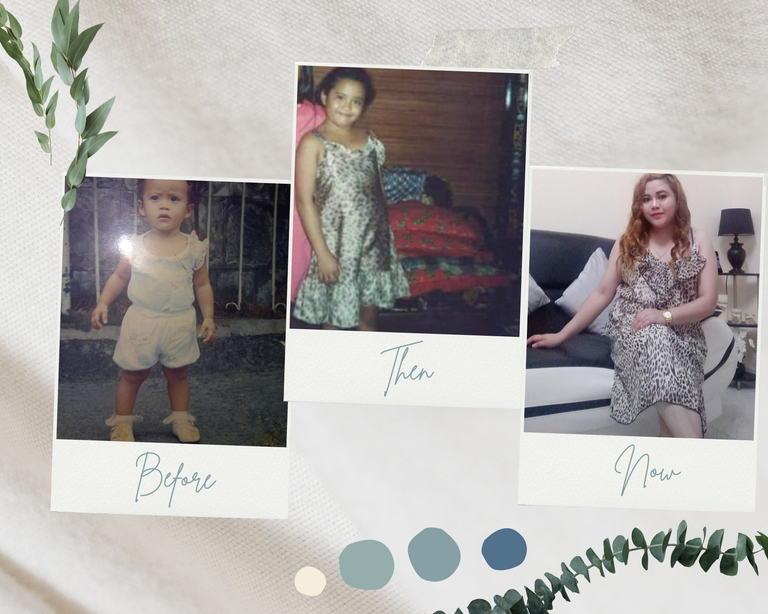 Created Thru
To begin with, let me answer this.
Are you who you want to be?
I could still recall my childhood days while playing with my cousins. I was acting as their teacher and they're my students. Being an educator has been my ultimate dream career. My sincerity to achieve it made me who I am today. It was the year 2014 when I got licensed as a Professional Teacher and this has been a great achievement because I will be one of them.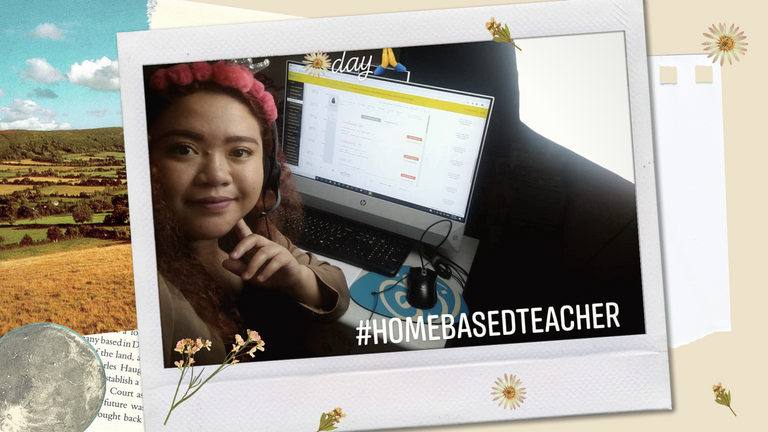 Created Thru
At this present, it's my 7th year of teaching experience. To share a glimpse of my teaching career. My first job was as an English teacher in a private school here in my beloved country. I spent 4 years abroad in Dubai as an Assistant Teacher for first graders in an International British Academy. Then, at this present, I am working as an Online English Teacher. My love of teaching is very evident. I invest my time and effort. I will never get tired of educating young ones and guide them to have a quality education and a better future. So, "
I am happy as an Educator and I am who I wanted to be."
Did you dream of being something else, or settle down into a life that just took you along...?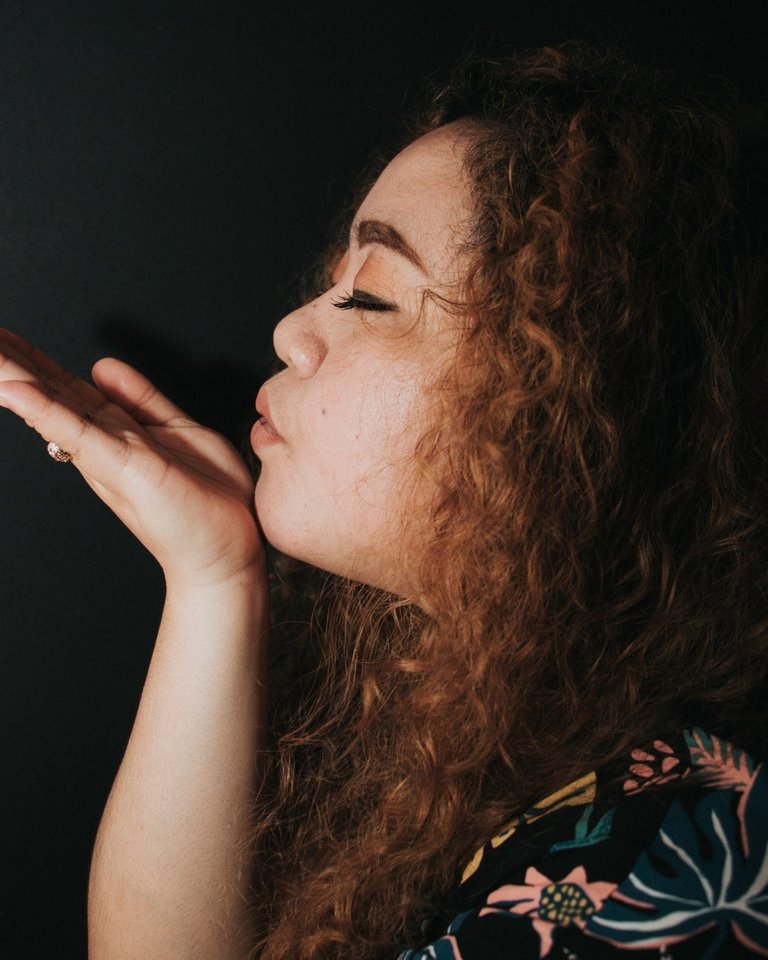 To dream is free. You can have unlimited dreams in life but to achieve them, takes time.
Don't you know I am dreaming of a person to be THE VOICE OF THE UNHEARD? Yes! You heard it right. Since we have all the same objectives here in @ladiesofhive then let me highlight some important things to be done.


If I will be the voice of the unheard I will fight to the death to protect the abused women in different aspects of life. Women should be treated well. They are our heroes.


If I will be the voice of the unheard I will create fun activities through workshops, seminars, and training for their livelihood. Housewives and single mothers have a better place to grow, enhance, and step up more things they can do that other people think they can't.

If I will be the voice of the unheard I will encourage every single woman that we have the power to lead. Gender is not an issue. We should not let others dictate what we have to do instead follow our heart and let it leads. Women can be educated. Women can be a leader. Women can empower.


How have you improved as a result of your experience over the years? Were you driven by passion, a dream, or family who steered you?


Let me divide this part into three sections. Career, Relationship, and Community.


---
CAREER as their Mother
In my 20's, my eyes were open to opportunities, and every chance I grabbed them. With all the teaching I had, I became patient. Handling students is not an easy task to do but I have to face it because I deal with them every single day. Mood swings and behaviors can be part of the struggle and this is where it sharpened my patience. I became a considerate person as well that I must learn to be open-minded and balance everything. I cannot force the whole class to be the same as I believe everyone is unique and we have sets of intelligence. All the learnings I had, it helps me to be more creative especially in this time of modern ways and pandemic. I have to set alternatives to make the lesson alive as part of encouraging the students that EDUCATION is very important. Another achievement for this is to be their second mother. I am so proud to see the progress they had made and the outcome of who they become.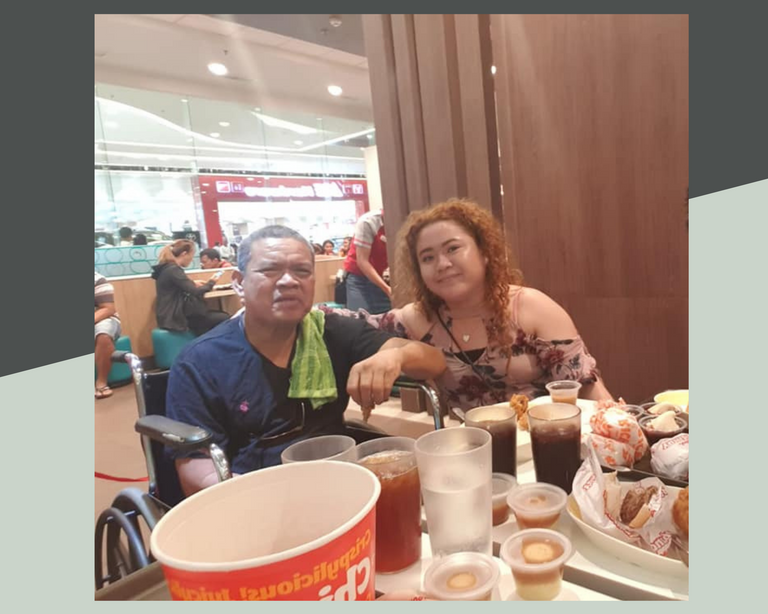 RELATIONSHIP
as his
Daughter
Being the youngest and unmarried daughter of five siblings, help me to explore more things and discover. When my mother died, I slowly start getting close to my father. He is my inspiration to keep working and grinding. It's so sad to see him he can no longer walk the way he used to be because he got half-body paralyzed but there is no chance he was left behind because I always bring him in my dreams and ambitions in life. He deserves payback for all the hard work he had given to us. These experiences helped me to become matured and be the more responsible daughter. I even see things clearly how amazing to involved your parents in your goals as you were part of theirs as well. So my relationship with my father had been tightened. He is a gem.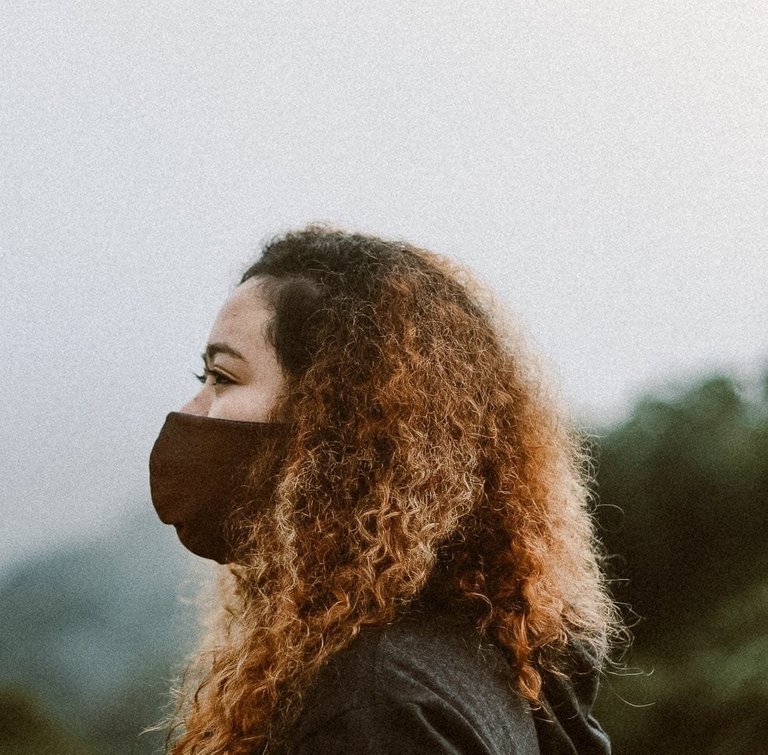 COMMUNITY
as a
Woman
To be surrounded by people who have a positive vision is amazing. I'd been to Volunteerism and Outreach programs to extend help to those needy ones. My involvement in such outdoor activities made me stronger. I am at ease if I see people's smiles and happy to receive those kinds of help. This experience helped me to widen my knowledge that if you are willing to help, it must be pure with no hatred, pretentious, and forced. I am glad to see other women too on how they work as one. To be united creates a good nation.
I do hope you all enjoy reading my insights and reflections on my life experiences. Before I will end this, I would like to invite @romeskie to share her thoughts.