If there's one thing on the internet that riles me is people who argue that gender is something we're born with. It's something people don't like to let go of whenever any kind of gender fluidity, choice or denial comes up in society. It's easy enough to google a definition of gender - it's 'the characteristics of women, men, girls and boys that are socially constructed. This includes norms, behaviours and roles associated with being a woman, man, girl or boy, as well as relationships with each other. As a social construct, gender varies from society to society and can change over time.'1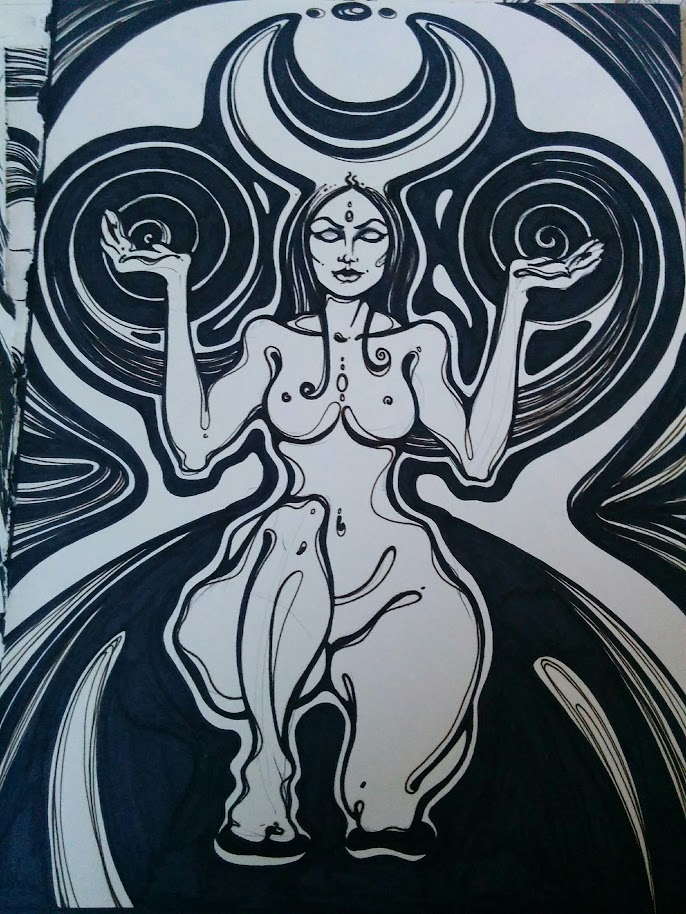 With this in mind, I've always fought for self determinism. Why should society decide what a 'woman' is? Surely that's up to me to define, and if I don't agree with standards of womanhood based on my sex at birth, then I should be free to reject them. Perhaps it was the books I read, with heroines living out lives on the edges of society refusing to bend to the rules or punished for their transgressions. My sense of justice was piqued at an early age. How dare people try to control and mould people to their own standards? It was the woman that continued to break these boundaries that appealed to me, and the way they were treated that horrified me.
And though we may have come far, we still live in a world that trolls, berates, demeans, disadvantages and oppresses people based on social constructs.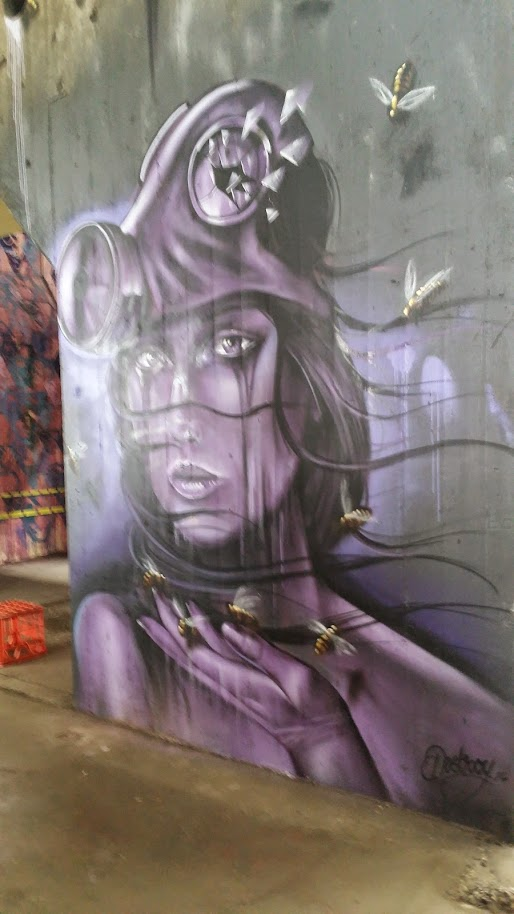 "These are the women who are wickedly smart, completely comfortable with their sexuality, and not remotely interested in any of the boundaries that have been set by society." — Jenny Nordbak
I always appreciated my son's high school, where diversity was celebrated - queer culture is more accepted by a youth raised within it and awareness of how we're forced into moulds is appealing to a generation who rejects the one before it. She/her, he/him, they/them - they don't bat at eye at that stuff. People have the right to define themselves how they like. 'Should' is all about other's impositions and made up moral standards. Some argue that people shouldn't need to even identify themselves at all and what is all this pronoun bollocks? It's about the right to define oneself according to one's own rules. 'Should' be damned, unless you're killing puppies.
"Oh great, you too. So now I wear this label 'Queer' emblazoned across my chest. Or I could always carve a scarlet 'L' on my forehead. Why does everyone have to put you in a box and nail the lid on it? I don't know what I am—polymorphous and perverse. Shit. I don't even know if I'm white. I'm me. That's all I am and all I want to be. Do I have to be something?" — Rita Mae Brown (Rubyfruit Jungle)
This week I watched 'The Most Hated Man on the Internet'. In 2011, the internet was still the wild west - though there were laws against hacking, there were none about bullying or posting revenge porn. Hunter Moore's sociopathic personality didn't care that he was using and abusing woman to suit his business model of creating a website that allowed people to submit photos of woman that didn't give permission to do so, causing untold trauma to the victims involved. Yet still, woman (and boys) fought for his attention, led by celebrity. The whole affair made me squirm. How could people treat each other like that? How are people raised to look at a naked picture of a woman and say something like: 'fuck it, then kill it?'. How do young people survive the internet - not always a space of possiblity, but of abuse? Not always a place of creativity, but a place that screams at you from all angles to be a particular way or suffer the consequences.
Ultimately, I'm okay with being a woman and identifying as one - I gave birth, have curves, bled all my life into the earth, have strength beyond expectation and a million other things - but I'm not okay with other people defining me as a woman against their own standards - lesser than, slut, whore, witch, crone - or, only being a good woman for behaving in a particular and acceptable way. And I see it all the time - in some ways we haven't come far at all. Woman newsreaders get critiqued for what they wear whilst men's attire is ignored. Woman politicians are called witches when they're not agreed with, powerful woman are called ball breakers over the more masculine descriptor of 'ambitious', and post menopause, we're invisible. And of course it's not all men - of course it's not. Woman too can level these accusations with no awareness of how it damages them, arguing that feminism is dead when it's needed now just as much as ever.
And we have all this to fight against without even looking at the spectrum of gender identity, from bisexual to asexual and everything in between. Everyone seems to have something to say about the 'should'.
I'm not for anyone defining anyone against any social rules.
"How wrong is it for a woman to expect the man to build the world she wants, rather than to create it herself?"
— Anaïs Nin
My daughter in law is 28 weeks pregnant and we were talking about kids and screens. I know they affect brain development - there's a lot of research out there that says to keep your child away from them as long as possible - but they're also places where children get hurt, and where they are socialised. A parent needs to be wary of that, and teach children to have the skills to navigate such a place. To question what they read and what they see, and to distrust it.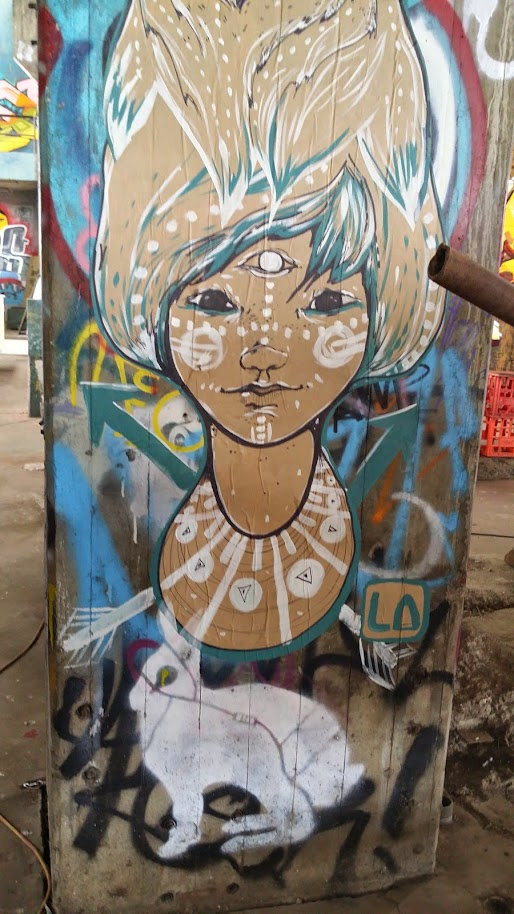 If my grandchild came to me with confusion or disatisfaction over their gender, I'd want them to understand how the entire world is constructed - and how that reality isn't the truth. The truth is absolute oneness without labels - we are as much a tree or a mushroom as a woman or a man. Who is making up these definitions that prejudice against us, that keep us from being our true selves? Who has the right to do that? The only person that has the right to define oneself is oneself. You be what you what to be, darling, as long as it's on your own terms. Sit with it for a while and figure out where it's coming from, and if it's not your heart, then it's not you.
"I was not ladylike, nor was I manly. I was something else altogether. There were so many different ways to be beautiful."
— Michael Cunningham
I'm a huge believer in teaching kids how their brains work. Why is it we react to things in particular ways, for example, believing we're not good at maths, when really, it's just we haven't practiced and created those neural pathways in the brain? No one has a natural inclination toward anything - it's all about neuroplasticity. Teach a child they're unworthy, and they'll act that out. Teach a kid to be compassionate, kind and empathetic, and that's what they'll be. Teach them to understand why it is they feel particular ways, and I think they'll manage their emotional lives a little better. Like, 'oh, I'm feeling inadquate because I've been following a whole heap of skinny girls on Instagram or listening to trolls - maybe I should unfollow these people and remove myself from that situation?'. Neuroscience (which to me teaches pretty much what the Buddha taught) can teach kids better digital literacy.
"I do not wish them [women] to have power over men; but over themselves." — Mary Wollstonecraft (A Vindication of the Rights of Woman)
Take out the [woman] from the above quote and it's really just about self power, self determinism. No one needs to label anyone. Everything is a social construct. Dear child, you are a beautiful breathing living thing that has value in the world, and you can choose your own path and be damned if anyone should tell you what that is.
---
---
This post is written in response to Ladies of HIVE weekly question about how we'd answer questions to our children and grandchildren about womanhood and changing concepts of sex and gender in a digital age. You can find the prompt here
With Love,


Are you on HIVE yet? Earn for writing! Referral link for FREE account here