Hello, Ladies of Hive!
We are posting in this community only for the second time although we've been reading and following your posts for a while, some of which have been inspiring.
My sister and I alternately write in our blog, agreeing to share in the joys and pitfalls of this newfound "love" if we might call it that.
Hoping for the best! And here's today's post.
As I have mentioned in my previous blogs, my Mom and I went home for a vacation in Ilocos Sur in the Northern Philippines. After several decades, we walk down memory lane.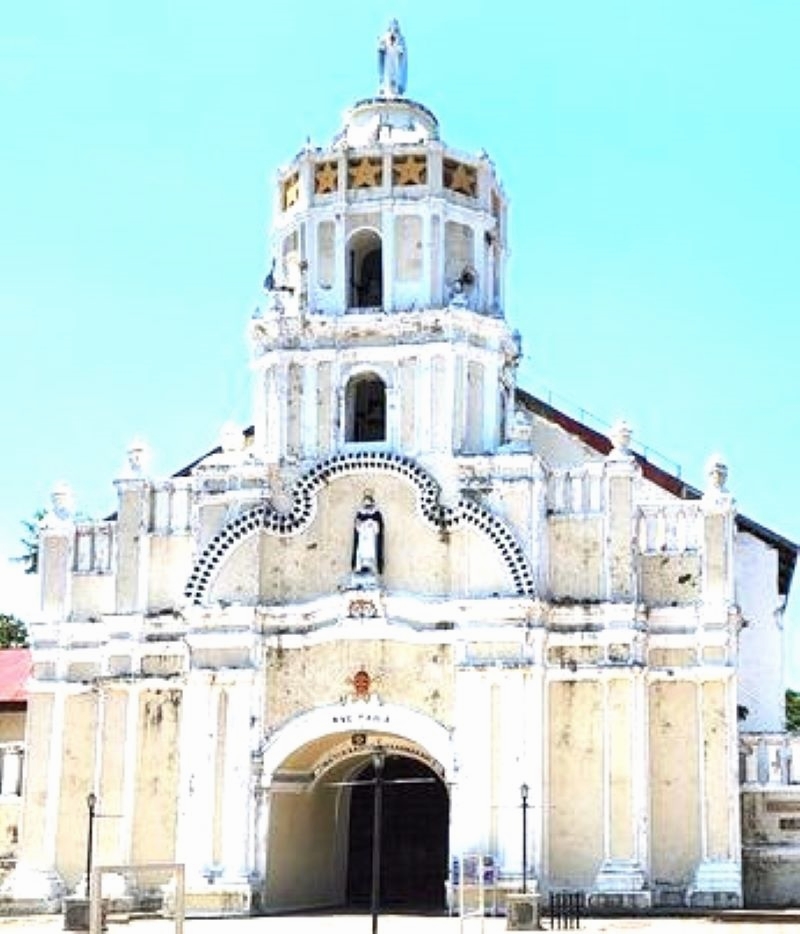 The Old Church-St. Dominic of Guzman Parish Church
It's still standing! This is the Santo Domingo church built in 1762 by Dominican Father Jose Millan. Its Baroque façade is divided into two levels by a string course, and the arched main entrance is flanked by Doric columns. Above the entrance is a statue of St. Dominic of Guzman and a wing-like arch with outlined decorative moldings. This is the parish church of the municipality of Santo Domingo.
My parents were married in this church. The altar has had renovations from that time to date. Now, the modern ornate altar has a bright shine in gold. It could have been painted in gold.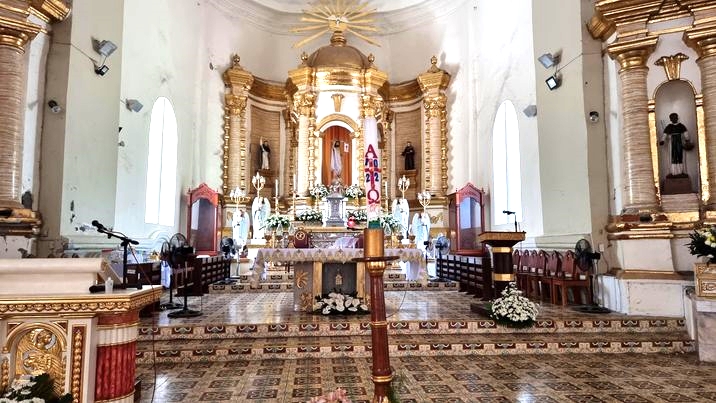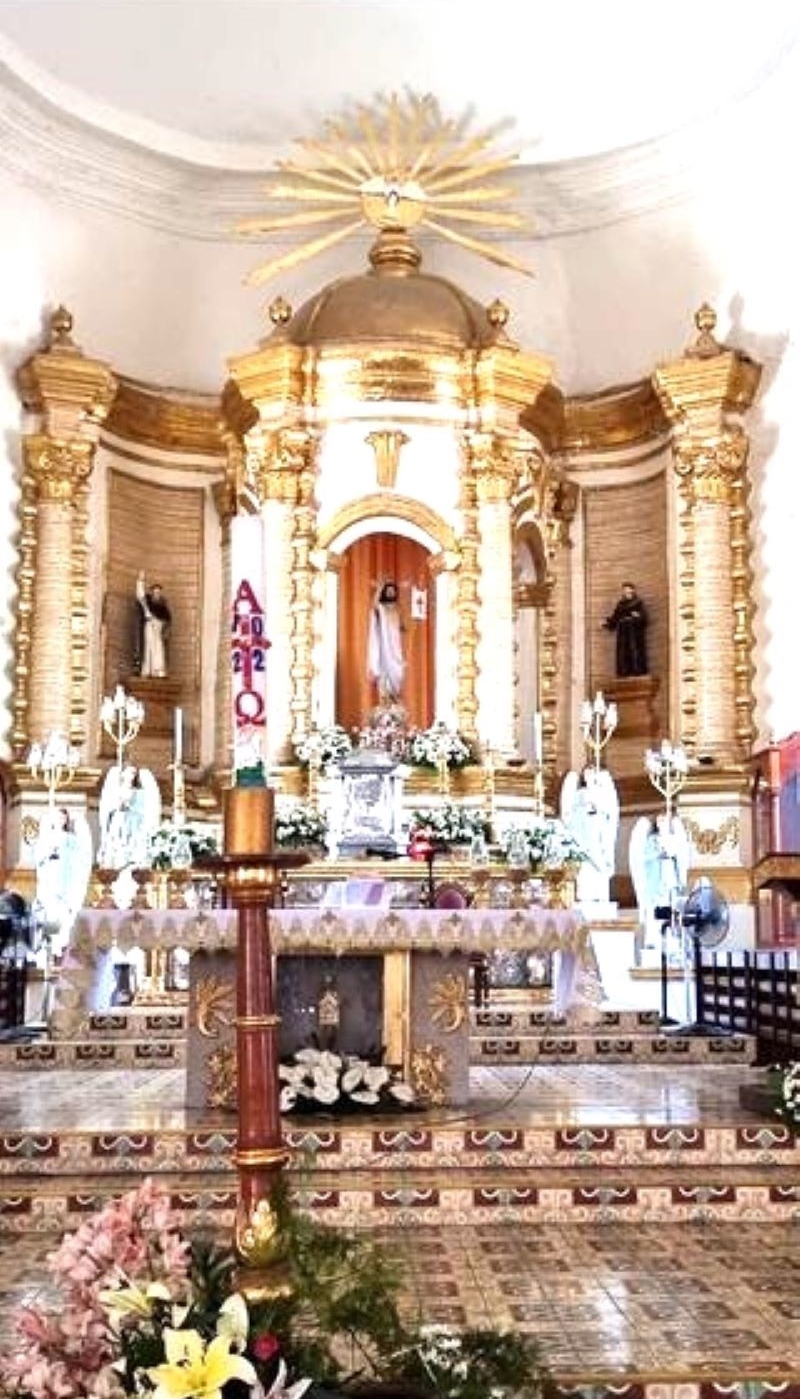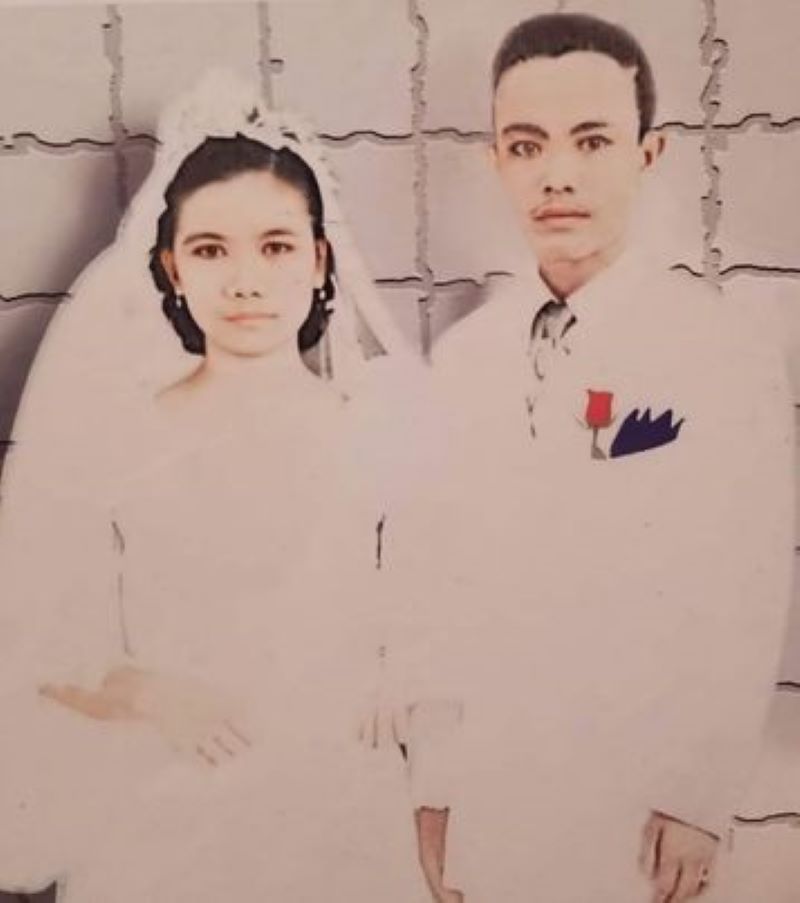 My parents at their wedding in this church. My mom was a teenage bride at 15 years old and my dad was a teenage groom at 17 years old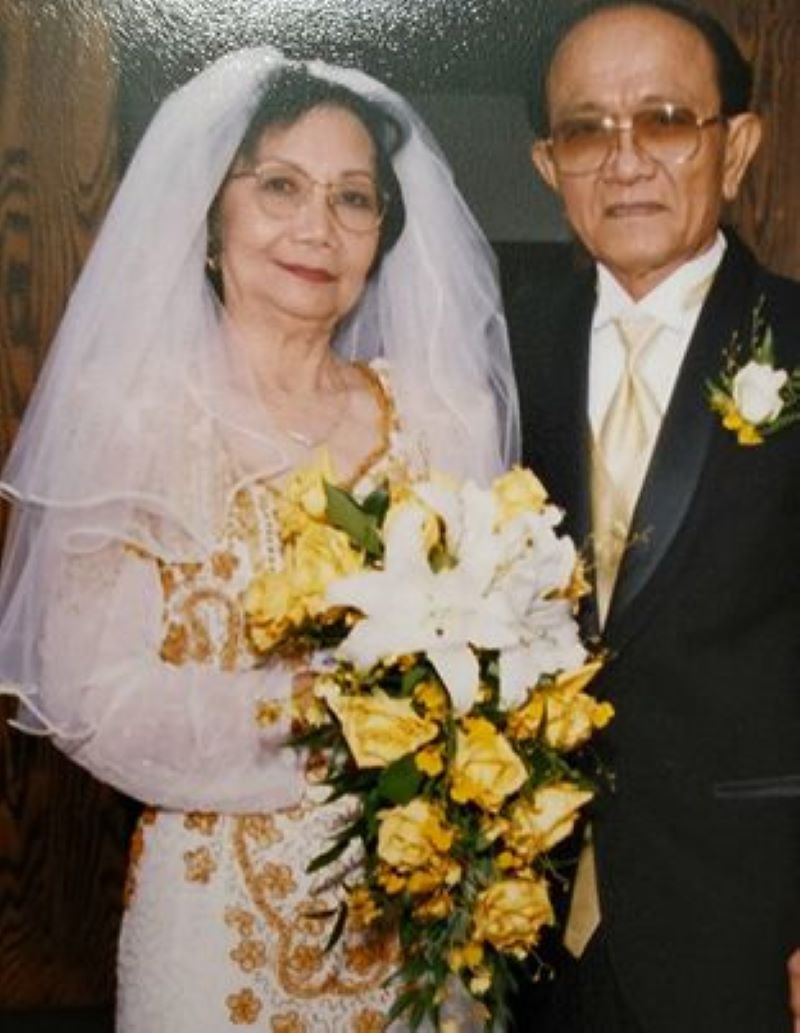 Here they are… 50 years later… on their golden celebration of that blissful day!
The Pulpit
The pulpit is an integral part of the church. It is built well above the surrounding floor for audibility and visibility as microphones were not yet in use back then. There is a canopy above the pulpit that serves as a sounding board. This is the place where the priest delivers his sermon.
As a young kid, I wondered why the priest has to climb up there and deliver a speech. I cannot focus on what he is saying. I just wished that he was done, so we can go out and buy my favorite food...lol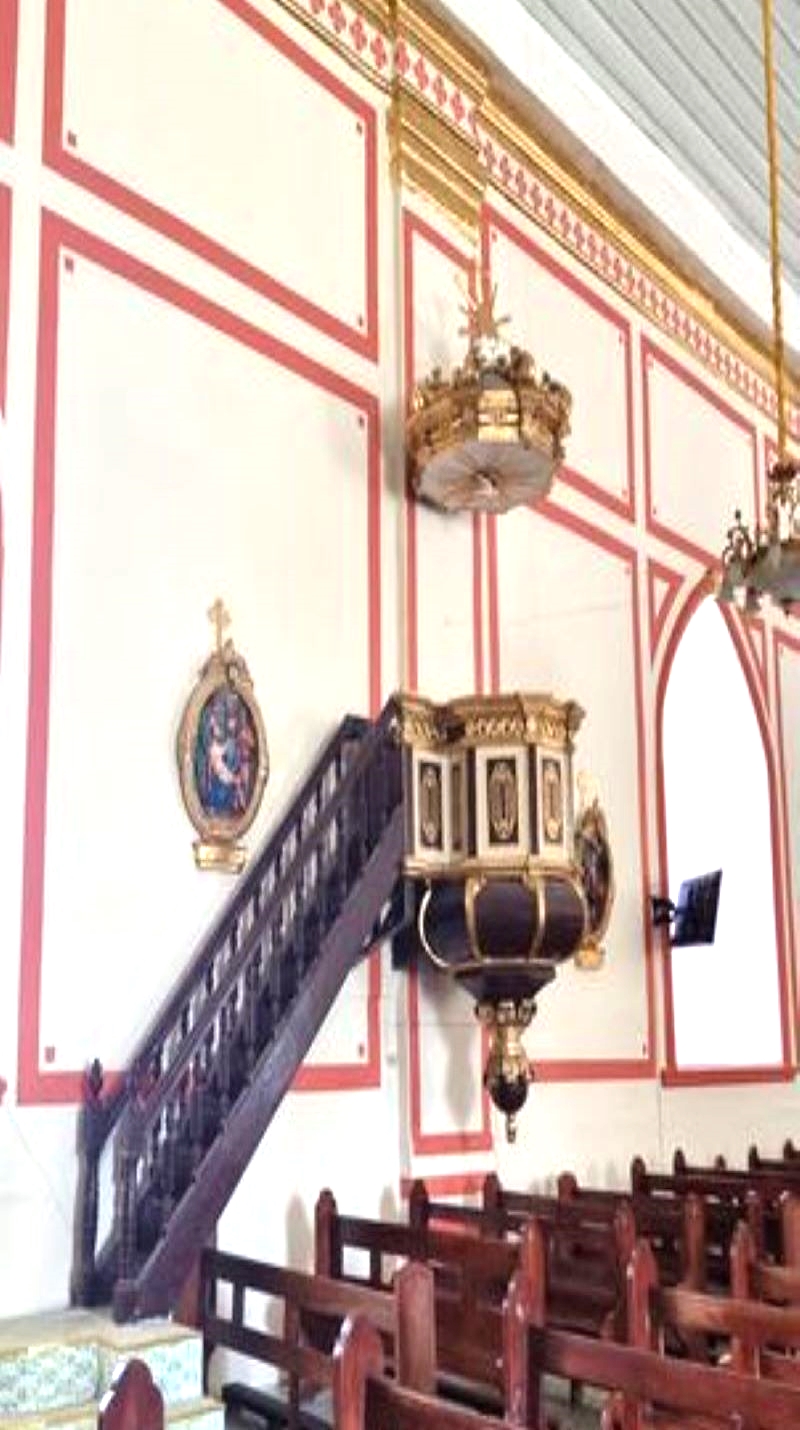 The Parents Alma Mater-Benito Soliven Academy
A few meters from the church is Benito Soliven Academy. It is a private secondary school where the parish priest automatically becomes the School Director unless another one is appointed by the Archdiocesan Chairman. It is the only Catholic School in Santo Domingo, Ilocos Sur. It was founded in 1948 and named after Hon. Benito T. Soliven, the first lawyer of this municipality.
It was in this school where my parents met, studied, fell in love, and eventually got married after high school graduation. Yeah, it was high school love!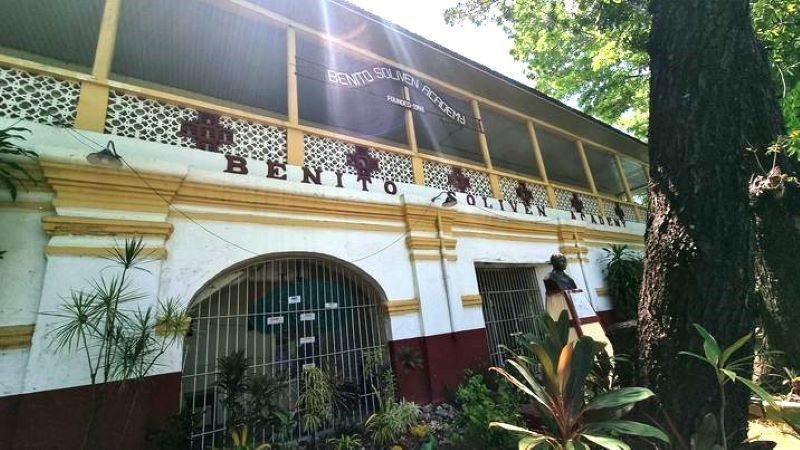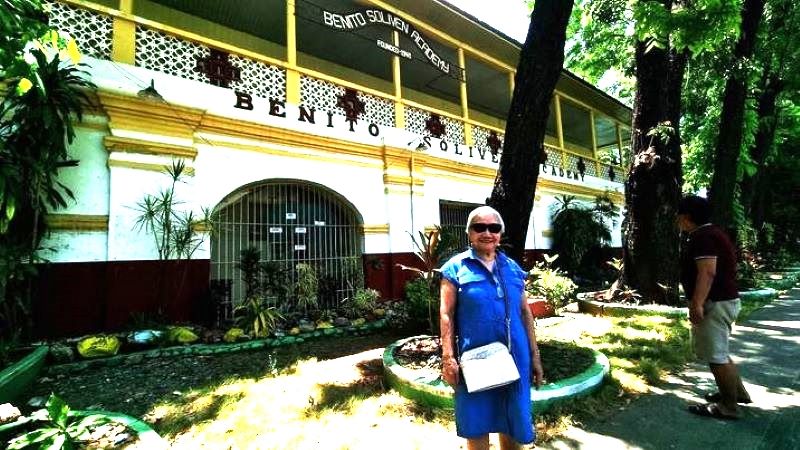 Here is my Mom in front of her Alma Mater
The Good Old Flora Elementary School
My younger sister, brother, and I were born here in Santo Domingo and it is where I had my elementary education until we moved to the capital city.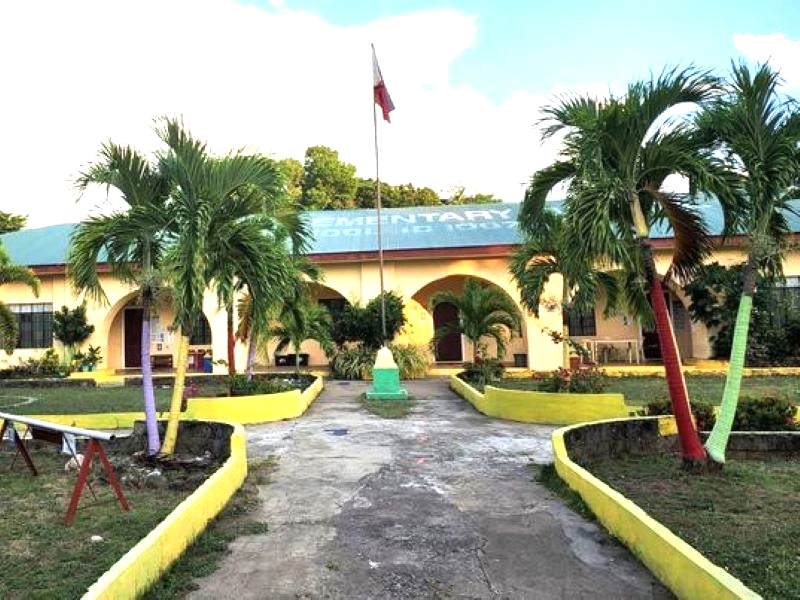 Flora Elementary School - my school until 5th grade. This is the same spot where we had our flag ceremony and I or my sister would often lead the singing of the national anthem.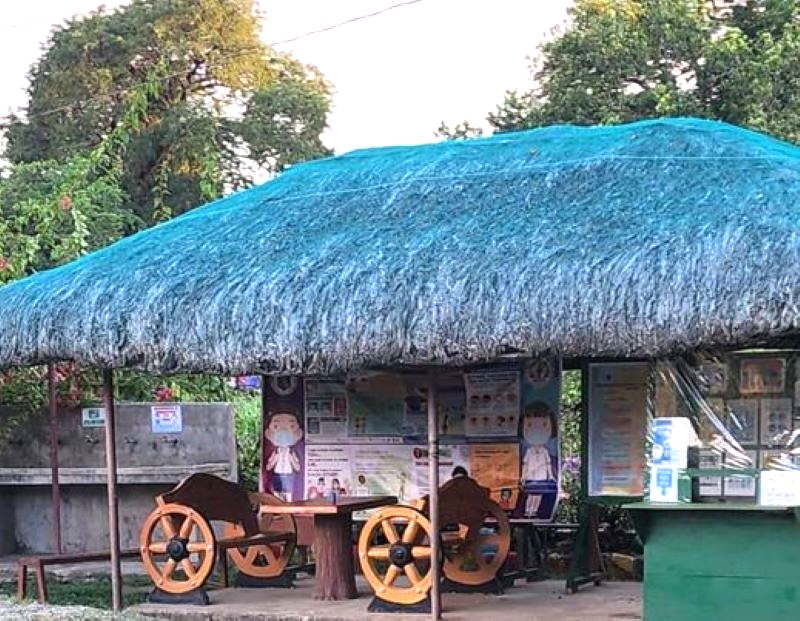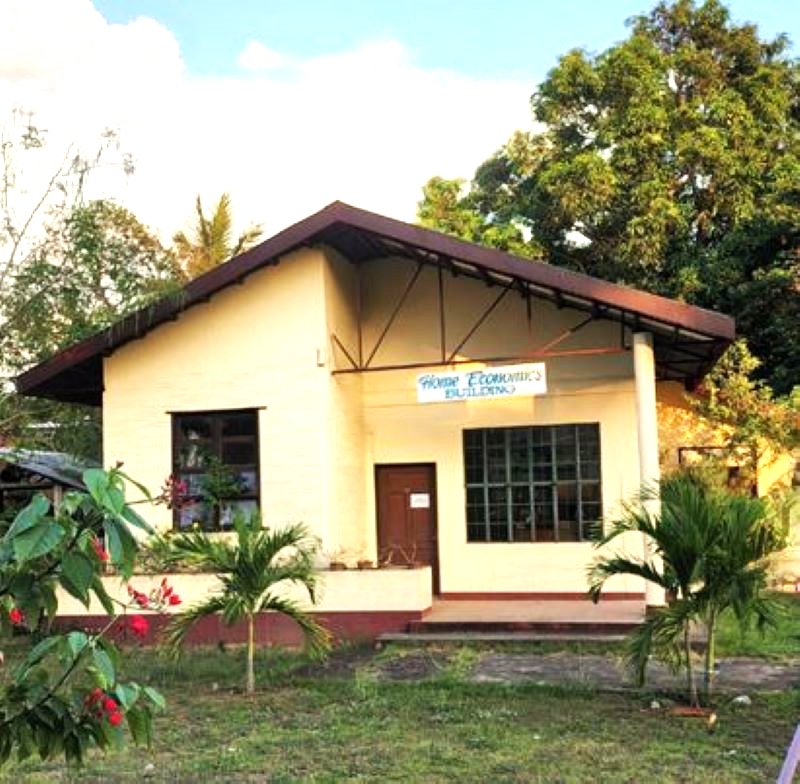 The Home Economics Building, where we the girls were taught the basics of crocheting, embroidery, and cooking. Sadly, I didn't retain any of those skills. Ha ha
Our house is a walking distance of the school. This was our daily walk going to and from the school. It used to be a dirt road but now it is paved, a sign of progress.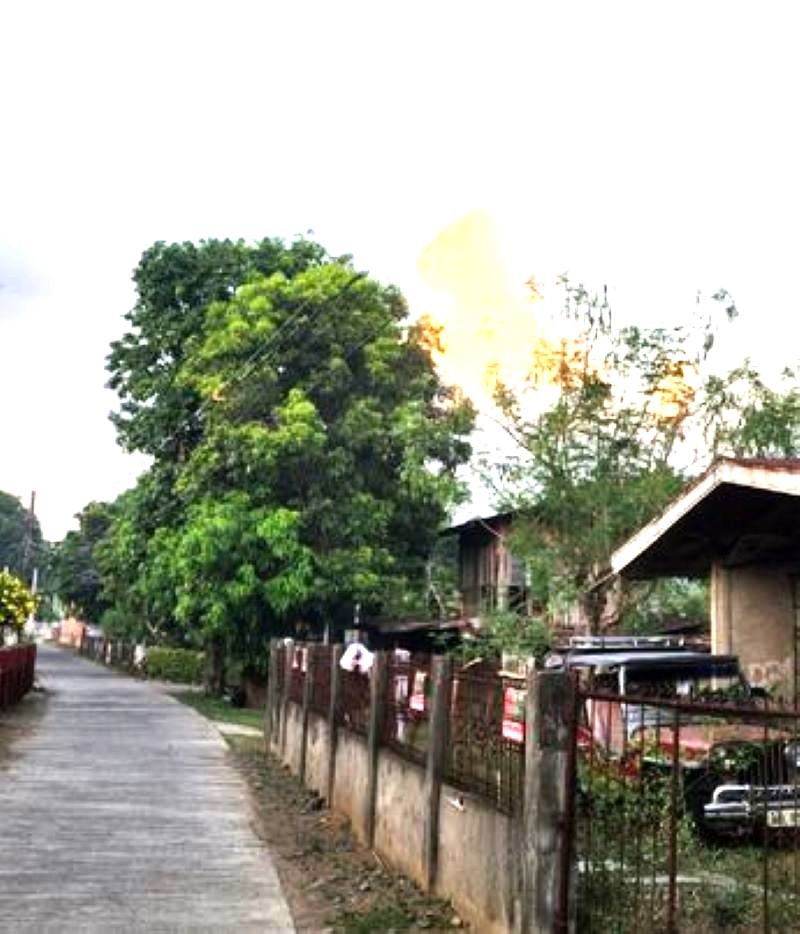 Our Old House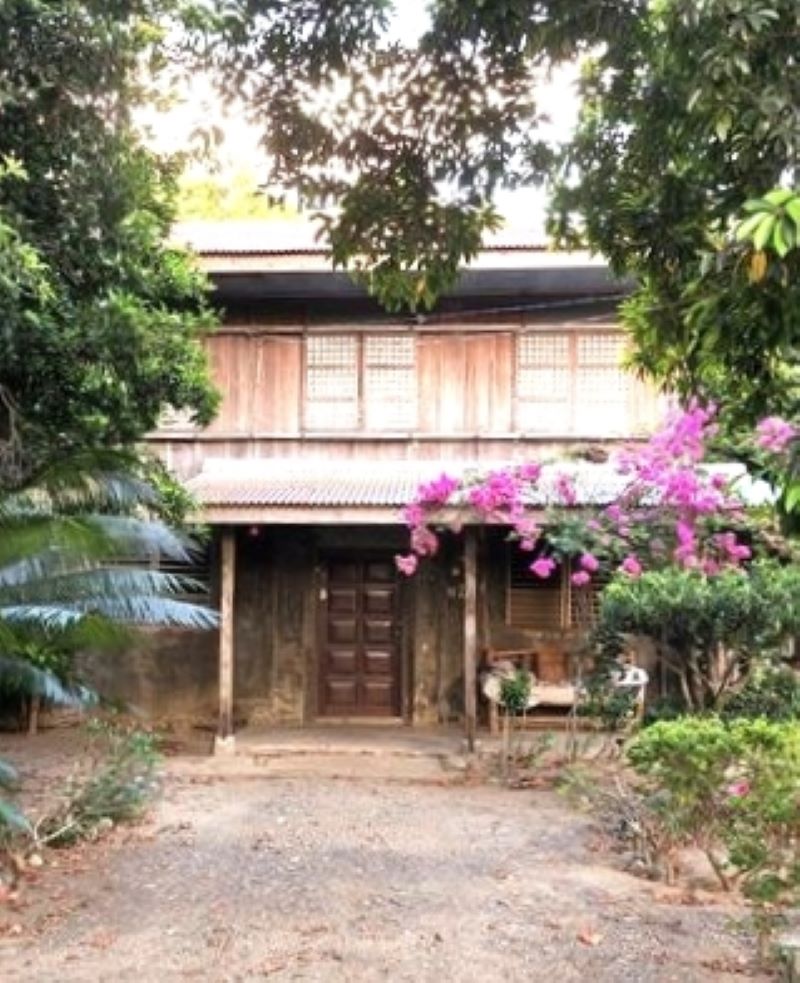 When we moved to Manila, a neighbor and family friend bought our house and moved it to another part of the Barrio. Here it is now- still standing after so many decades. I am surprised! Ah..nostalgia, it haunts!
We thank @tatoodjay for initiating the Wednesday Walk and Make Me Smile Challenge by @elizacheng