I am glad to see another women-centric space appear on Hive! In times past, some men have challenged why women feel that we need a space that is ours alone, and it's probably something that only the mind of a woman can comprehend. I don't know if I can find the words to explain it. So, please, just go with it.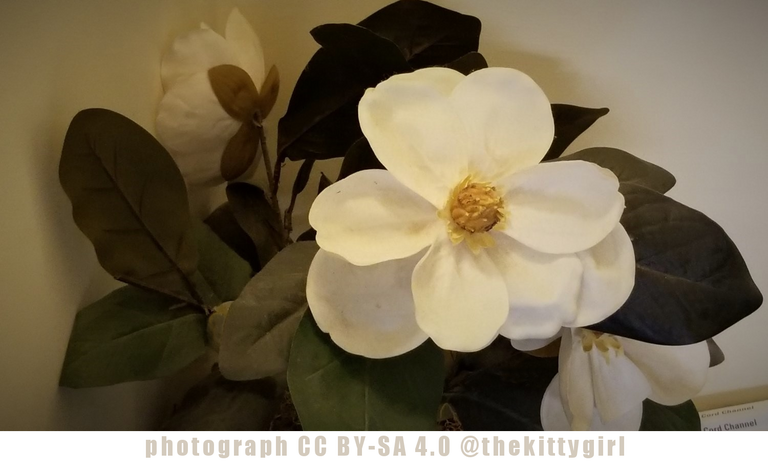 Not long after joining the blockchain, I found a women-centric space in Discord and joined it. I was a member there as well as a Mod and Admin for a while, but chose to leave the group for reasons I won't discuss here. I joined another such group which was vibrant for a while, but eventually dwindled because of obligations in the personal lives of the founders. In January of 2018, @ameliabartlett launched a project that supported and celebrated women bloggers (@ladiesofsteemit). That project burned brightly for a few months and then Amelia's personal life became such that continuing was not feasible. So, I hope #ladiesofhive will fill that empty void! 💖
For those who do not know me... I came onboard in September 2017 after following someone here from another site, so my three-year blockchain anniversary will be later this month! I am retired and will be 65-years-old just before my Hiversary. I am a widow, having lost my husband to Pancreatic Cancer years ago. I am a bit of a geekette with a passion for learning. As a child, I read the encyclopedias my family had, and was always a bit of a bookworm. I still do a lot of reading, but most of it is online now and Wikipedia is one of my favorite sites — click here to read why.
In my work life, I've done everything from working as a Shipping Clerk to drawing blueprints for the Engineering Department of a Fortune500 manufacturing company to serving as Office Manager for an advertising agency. For many years, I worked in Information Technology. Long ago, writing instructions for computers to perform was called "programming" (not "coding" as it is known today) and many of the Programmer/Analysts were women. In those days, most typists/Secretaries were women, as well as Data Entry and Keypunch Operator positions, and computer programming was considered an essential "support function" that helped the business operate. In the current world, of course, many businesses revolve around those tasks, rather than their being considered auxiliary. We were fluent in several computer languages at once and wrote most of our own code from scratch as few "libraries" of ready-made code were available as "coders" of today have at their fingertips. Think of Rosie the Riveter Programmer and you get the idea!
My hobbies and interests have been all over the board most of my life. Star-gazing, jewelry-making, collecting precious metals, collecting pretty rocks, minerals, & crystals have all been in the mix. "Learning" and "Music" have been the two most consistent over the long-haul. "Learning" covers everything from etymology of words to the etiology of pathological processes in the human body to the reason the sky appears blue. My favorites genres of music are Deep House, Jazz, Blues, New Age, Ambient, and downbeats. However, in my collection, I have a little bit of everything including Classical, Folk, Rock (hard, soft, in-between), Alternative, Indie, Reggae, Country, Ska, Punk, Techno, Trance, Tech House, Progressive House, Classical Indian, and some music that defies categorization.
Some people think I chose my username because I like cats. I do, but that's really not the reason. As to how I chose my username, I responded to a challenge on-chain once with this:
    I am quiet
    until I feel comfortable around you,
    then I can be quite vocal.
    I can be a purr-fect and loyal friend.
    I am usually sweet and gentle,
    unless you corner me.
    Then, I will bare my claws
    and fight.
    I can move very quickly.
    And quietly.
    Unless I'm wearing high heels.
    click... click... click...
    Some people call me mysterious,
    although I don't try to be that way.
    It just happens.
    Misunderstood?
    I think I'm just Miss Understood.
    There's nothing quite so good
    as a nap.
    Or seafood.
    Or a fun toy!
    Or a flower.
    Or that pretty stone.
    Pretty stone? Pretty stone!
    Is that pretty stone a quartz or a plagioclase?
    hmmm...
    Curious about everything.
    ...and thus... thekittygirl

 😊





to learn more about either of these projects, please visit: @heyhaveyamet or @theterminal

06-Sep-2020