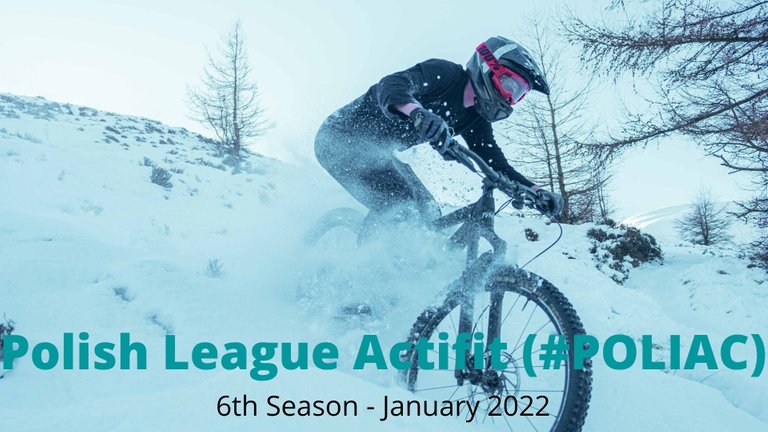 To start with, I would like to wish everyone a Happy New Year, so that 2022 will be better than the last one, and it has to be said frankly that 2021 did not set the standards high. And so it has begun, for almost 24 hours (Australian time) the sixth season of the Polish Actifit League (#POLIAC) is underway. I hope you have rested after the New Year's Eve madness and are ready for action. Before the first reports appear I would like to present the pairs of the second round.
[POL] Na początek życzę wszystkim Szczęśliwego Nowego Roku, żeby był lepszy od poprzedniego, a trzeba powiedzieć szczerze, że 2021 wysoko poprzeczki nie zawiesił. No i zaczęło się, od prawie doby (czas australijski) trwa szósty sezon polskiej Ligi Actifit (#POLIAC). Mam nadzieję, że odpoczęliście już po sylwestrowym szaleństwie i jesteście gotowi do działania. Zanim pojawią się pierwsze raporty chciałbym przedstawić pary drugiej kolejki.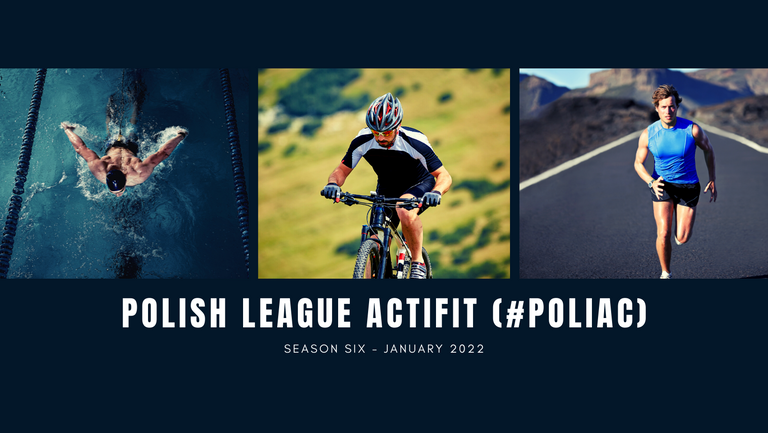 The total prize pool is 60 HBD and 70000 AFIT.
[POL] W sumie pula nagród wynosi 60 HBD i 70000 AFIT.
---
POLIAC 6.1
It seems that the debutants will not have an easy task, each duel to a demanding task. This time @dirkzett will face @browery, it's good that he found a suitable place in the Dominican Republic, where he will be able to walk around and enjoy life. @masoom will check the form of @sandraa1, I'm curious to see the results. Very interesting duels promise to be @merthin vs. @manuvert, @venan vs. @cezary-io and @ptaku vs. @mariya36, I would not dare to indicate a definite favourite in any of these fights. In a typically Polish duel @sk1920 vs. @grecki-bazar-ewy I give more chances to Ewa, while in the rivalry @bucipuci vs. @flaxz, the Swede is not without chances because of the Czech's "laziness" during the weekend. Let's hope it doesn't turn out that @bucipuci will mobilise to pull off a surprise.
[POL] Zdaje się, że debiutanci nie będą mieli łatwego zadania, każdy pojedynek do wymagające zadanie. @dirkzett trafił tym razem na @browery, dobrze, że znalazł odpowiednie miejsce na Dominikanie, gdzie będzie mógł bez przeszkód spacerować i cieszyć się życiem. @masoom sprawdzi natomiast formę @sandraa1, ciekaw jestem wyników. Bardzo ciekawie zapowiadają się pojedynki @merthin vs. @manuvert, @venan vs. @cezary-io i @ptaku vs. @mariya36, nie odważyłbym się wskazać zdecydowanego faworyta, któregoś z tych pojedynków. W typowo polskim pojedynku @sk1920 vs. @grecki-bazar-ewy większe szanse daję Ewie, natomiast w rywalizacji @bucipuci vs. @flaxz, Szwed nie jest bez szans z uwagi na weekendowe "lenistwo" Czecha. Oby się nie okazało, że @bucipuci zmobilizuje się na zrobienie niespodzianki.
POLIAC 6.1 Schedule
Ranking table for POLIAC 6.1
POLIAC 6.2
The second round features several national duels, with @stefannikolov vs @cryptospa fighting for the top spot among the Bulgarians and @kiel91 vs @pjansen among the Germans. As for the Polish duels @racibo vs. @asia-pl and @romualdd vs. @matthew1 it will not be so obvious who is the best Pole, because apart from them there are two other participants from Poland. It's very difficult to point out favourites in the duels of @homesteadlt vs. @davidthompson57 and @ilodz24hd vs. @davidesimoncini.
[POL] Druga runda to kilka narodowych pojedynków, o palmę pierwszeństwa wśród Bułgarów powalczą @stefannikolov vs. @cryptospa, a wśród Niemców @kiel91 vs. @pjansen. W przypadku Polskich pojedynków @racibo vs. @asia-pl i @romualdd vs. @matthew1 nie będzie to takie oczywiste, kto z nich jest najlepszym Polakiem, bo oprócz nich jest jeszcze dwóch innych uczestników z Polski. Bardzo trudno wskazać faworytów w pojedynkach @homesteadlt vs. @davidthompson57 i @ilodz24hd vs. @davidesimoncini.
POLIAC 6.2 Schedule
Ranking table for POLIAC 6.2
POLIAC 6.3
In the third league there are only two Poles and in the second round we will see who of them is better prepared for the season. The duel between @soluce07 vs @liftslikealady promises to be interesting, I don't expect spectacular results, but a very even rivalry. I don't know much about the others at this stage, so it's hard to predict anything.
[POL] W trzeciej lidze jest tylko dwóch Polaków i w drugiej rundzie przekonamy się, kto z nich jest lepiej przygotowany do sezonu. Ciekawie zapowiada się pojedynek @soluce07 vs. @liftslikealady, nie spodziewam się spektakularnych wyników, ale bardzo wyrównanej rywalizacji. O pozostałych zbyt mało wiem na tym etapie, więc ciężko jest coś przewidywać.
POLIAC 6.3 Schedule
Ranking table for POLIAC 6.3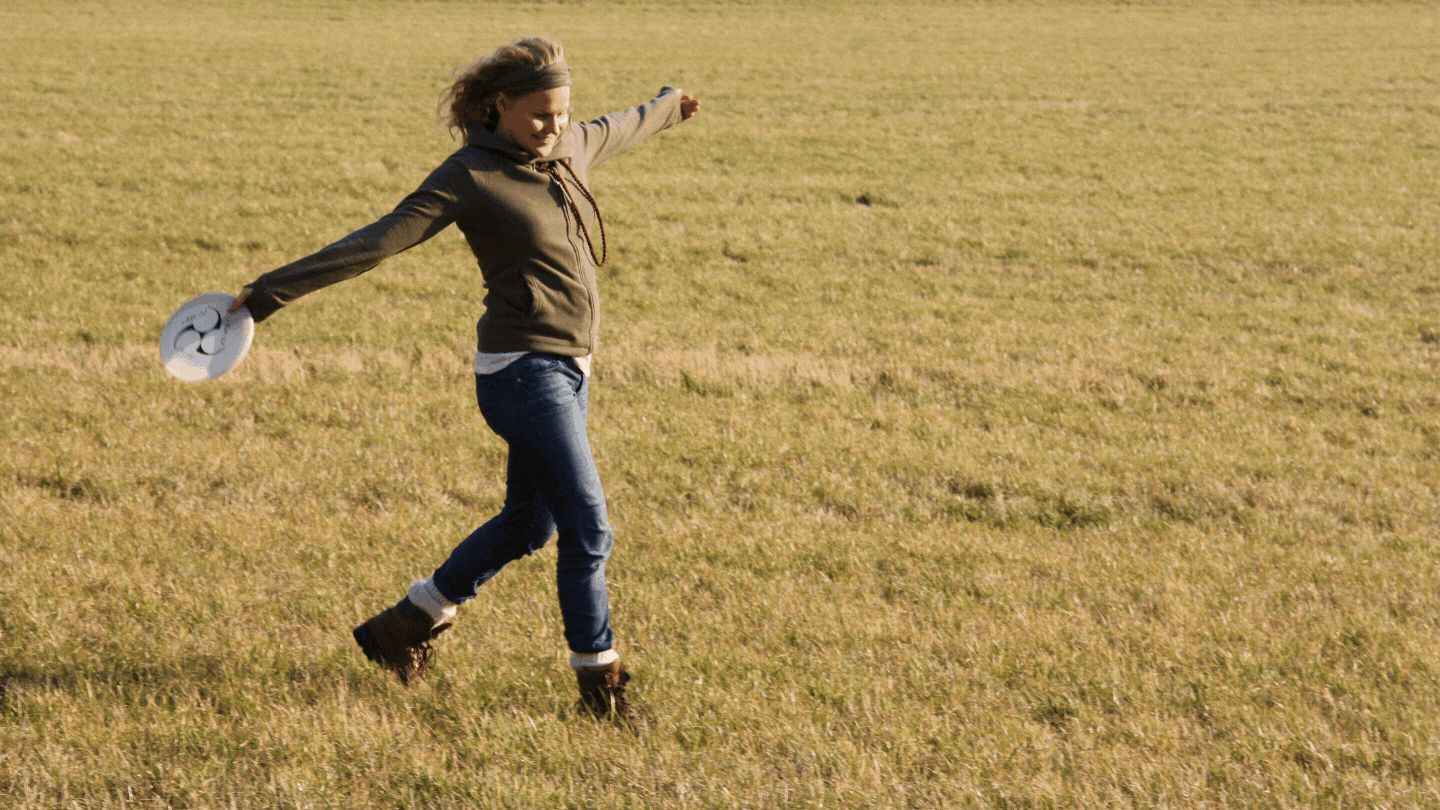 Waiting List
...
---
---