This is a continuation, or maybe an epilogue or post scriptum of my today's Wednesday Walk ...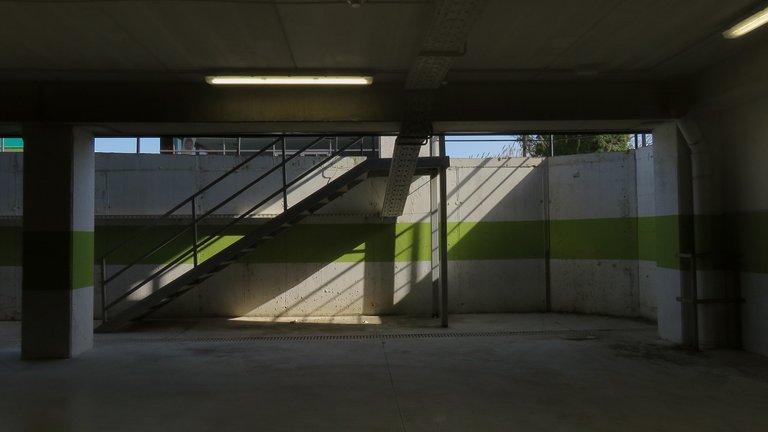 ... as I mentioned in that misty morning walk, a friend of mine has some problems with his car, so I'm driving each morning to the suburban Supermarket where he's working ... and sometimes ...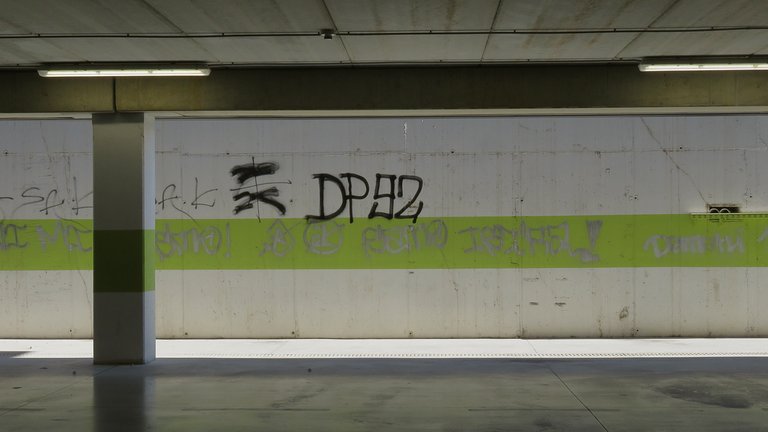 ... if I can ... if I have time and especially if I have some other thing to do in the city ... I come to take him home after the work, in the afternoon. These shots were taken in the parking lot garage under the store. I liked the light and simple geometries of that place.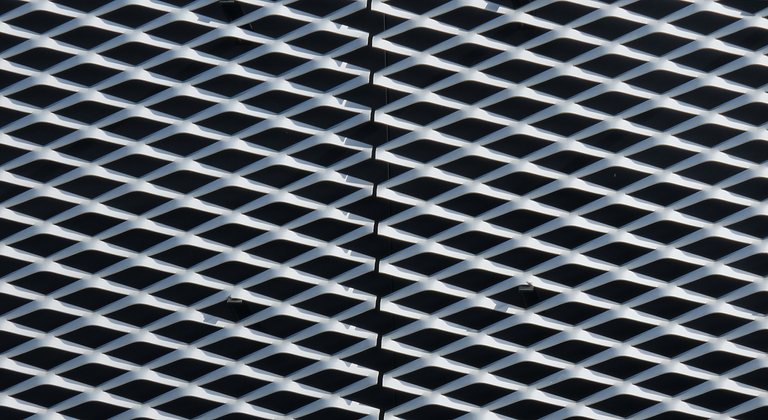 I left the car in the garage, and went for a little walk around that area while waiting for the end of his shift ... that's how I found this little piece of geometrical art ...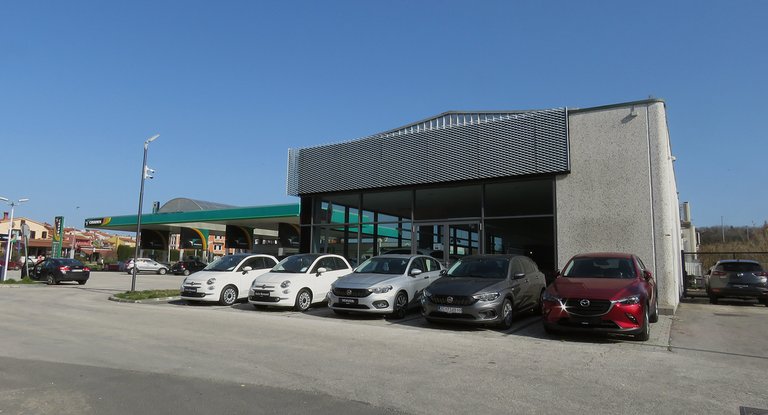 ... on the nearby car dealership building ... there is a gas station, a car wash and this car store near the supermarket.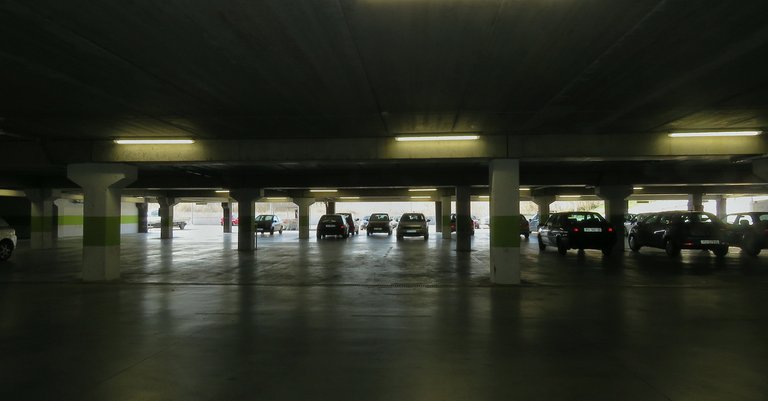 Back in the garage ...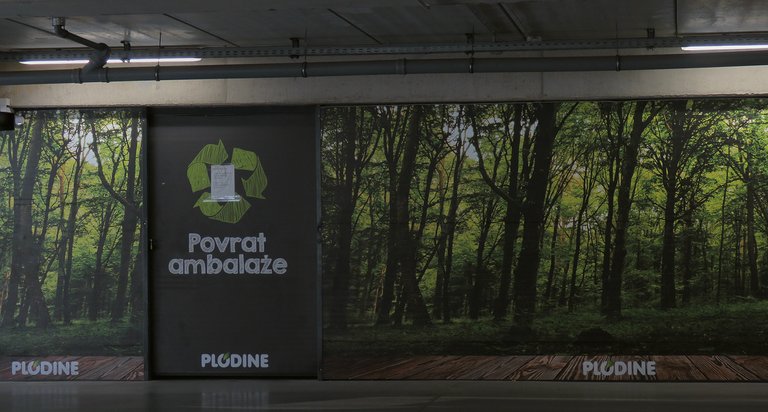 ... I found an underground forest ... in which you must enter if you want to get some money for the plastic bottles.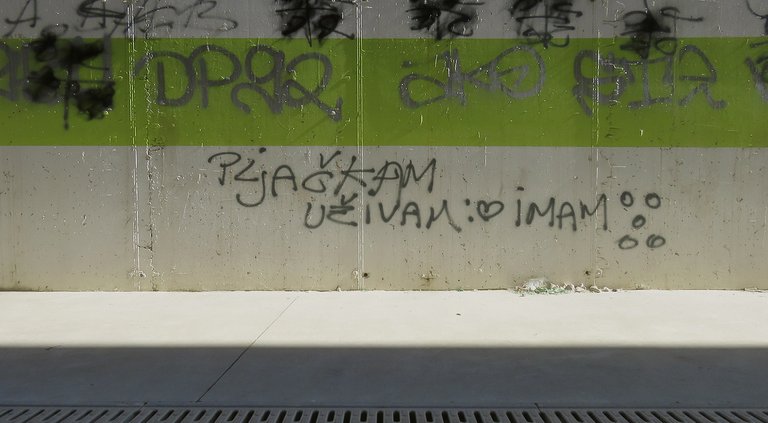 This writing on the wall says : I rob. I enjoy. I have.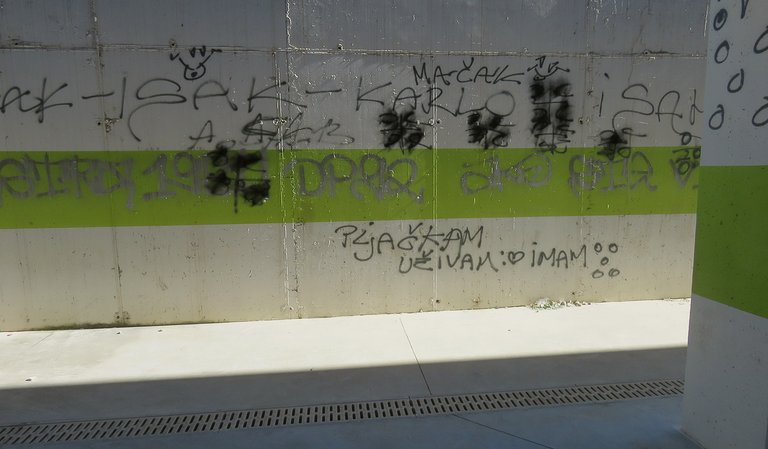 While I was photographing and decoding these mysterious graffiti ...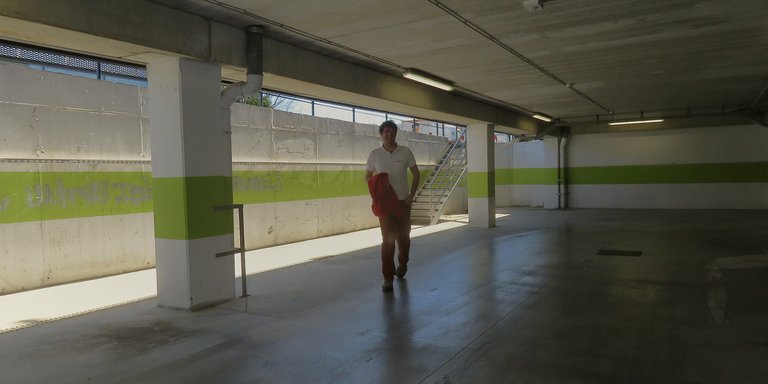 ... my friend arrived ...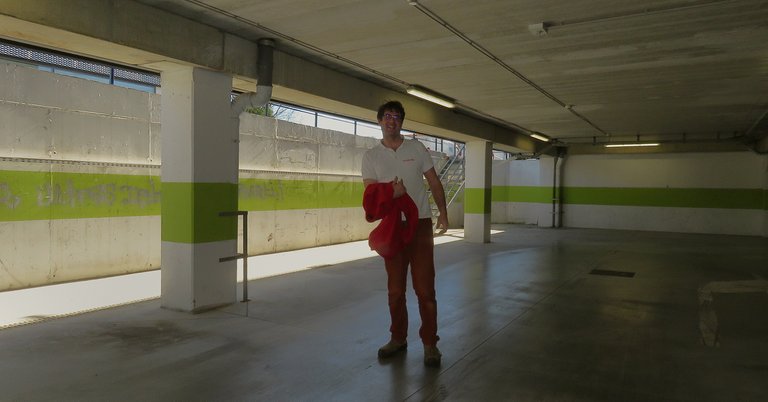 ... so this post has to end - THE END.