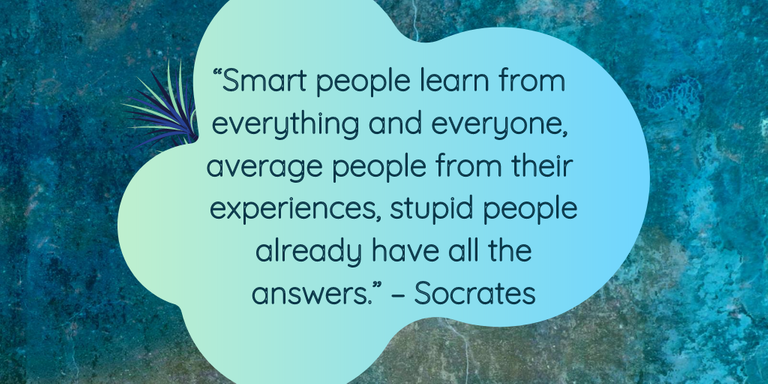 ---
This quote is a great reminder that we should never stop learning. And a humbling reminder that if we find that we have all the answers, we are undoubtedly wrong.
What are you learning about today? How are you growing as a person?
Write about it! Tell us! Share a post on our Community page or simply use the tags #innerblocks or #lifehappening!

~Inner Blocks Team

To stay up to date on all things Inner Blocks remember to follow us on