A story about bitcoin, crypto, blockchain, and life.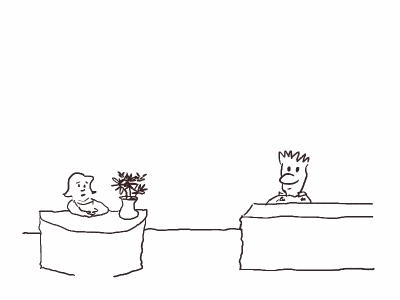 Bitkenstan has a running story line.
Earlier episodes can be viewed on the Hive blockchain at https://peakd.com/@bitkenstan

bitkenstan.com

Transcript
Hilda: It took a woman to finally get something going.
Stanley: How's that?
Hilda: The SEC commissioner and Crypto Mom made a proposal.
Stanley: Crypto folks want to follow the rules. They just don't know what the rules are.
Hilda: True. Without steps, bad consequences will occur. That's why I've created a bullet point summary. If we DON'T get clarification, and create a space for folks to build...
• U.S. will lose innovation to others
• crypto folk will go underground
• U.S. loses entrepreneurs willing to take risks
Which means...(arrow points back to first bullet point) And...(arrow then points the second bullet point, then the third, in a cycle). See how this works? Took a woman. The boys club just sat there like oafs.
Stanley: Nice bullet points and arrows.
Originally posted March 28, 2020 at