A story about bitcoin, crypto, blockchain, and life.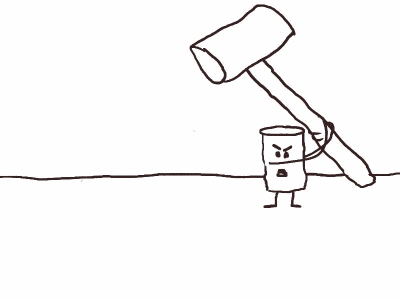 Bitkenstan has a running story line.
Earlier episodes can be viewed on the Hive blockchain at https://peakd.com/@bitkenstan

bitkenstan.com

Transcript
Fred: (wielding the Master Tool hammer) Gotta help Stanley! (kneels down to power up, crashes down the hammer, Earth sends out power shock)
The Man: (online meeting...Hilda, Scruffy, and Fred join the others) What is this?! (Earl appears)
Hilda: Oh! Hi Earl! Glad you could make it! We're all here. I just love it when we're all together. Just about to rescue Stanley. (angrily) From this man.
Creator: I think I'll excuse myself for a walk.
Originally posted April 26, 2020 at
---
Official NFTs have arrived to Bitkenstan! It's possible to actually own each episode. View the NFTs at https://wax.atomichub.io/explorer/collection/bitkenstanxx
Want to get started with NFTs for free? http://nefties.com gives a simple overview and http://nefties.com/free gives you a free NFT.
---
Bitkenstan is the webcomic that became the world's first NFTcomic on bitcoin, cryptocurrency, blockchain, and life.
It began with @bitkenstan on Twitter and is now upgrading over to the Hive blockchain. (join Hive)
Visit @bitkenstan on Twitter, @bitkenstan on Hive at https://peakd.com/@bitkenstan, or learn more and see the playlist at bitkenstan.com