A story about bitcoin, crypto, blockchain, and life.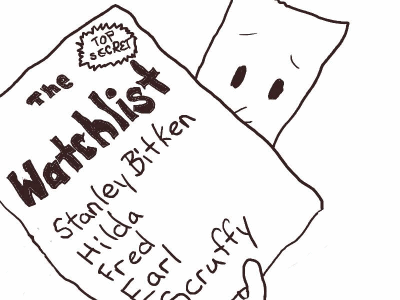 Bitkenstan has a running story line.
Earlier episodes can be viewed on the Hive blockchain at https://peakd.com/@bitkenstan

bitkenstan.com

Transcript
Mr. Holler: (holding "The Watchlist") He's on the list, sir! Bitken is first! Followed by the others!
The Man: Ah,yes, Hilda. You scolded my manners.
Hilda: (angrily) No, I scolded you for a lack of manners. The admonition still stands, I see.
Mr. Hollers: (walks over and whispers in The Man's ear)
The Man: So, Hilda, I just recalled...you gave me a carnation. I still have it. (places a white carnation in his jacket lapel) There. Better?
Hilda: (smiling) It's a start.
Stanley: (appears on screen in between Hilda and The Man, looks at both, gulps)
Creator: Double uh-oh.
Originally posted April 29, 2020 at