A story about bitcoin, crypto, blockchain, and life.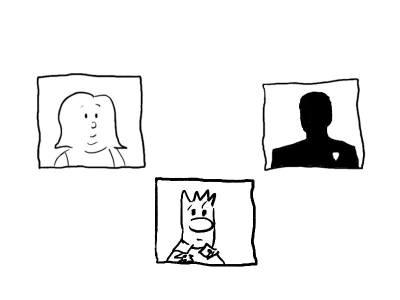 Bitkenstan has a running story line.
Earlier episodes can be viewed on the Hive blockchain at https://peakd.com/@bitkenstan

bitkenstan.com

Transcript
Stanley: (looks at Hilda on one side, The Man on the other; Hilda and The Man draw closer together, Stanley wedges in to separate them)
The Man: Stanley, dude, you're still here.
Stanley: Yes. The master tool protocol. Remember?
The Man: Of course I do. The M.T.P. I'll be in touch regarding that. For now, you're dismissed. (return to everyone on screen)
Stanley: (becoming angry)
Fred: Do it Stanley! Do it now! Little boy's gotta learn. Learn him! (angrily) Shard him, Stanley. Shard his assets! Shard him now!!!
Creator: Something is fixin' to happen.
Originally posted April 30, 2020 at