A story about bitcoin, crypto, blockchain, and life.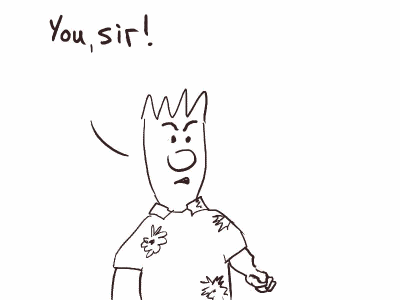 Bitkenstan has a running story line.
Earlier episodes can be viewed on the Hive blockchain at https://peakd.com/@bitkenstan

bitkenstan.com

Transcript
Stanley: (angrily) You, sir! I will shard!
The Man: (defensively) Ok, hold on. Before anyone shards...let's be sensible, logical, responsible, practical. Hmm? First, since you're a consultant...what's your advice on the current crisis?.......?
Stanley: My colleague can address that. I will not. (raises arms to soak in the power) Sha-shard! (clicks heels, explosion, Captain Crypto appears)
Captain Crypto: You had a question?
The Man: I now have many.
Creator: And many shall be answered.
Originally posted May 1, 2020 at