Ethereum seems to have celebrated its fifth anniversary since its establishment in its own way, as Ethereum managed to rise by 5% and thus achieve its highest annual level.
Ethereum gains 45% in 10 days
The second largest digital currency in terms of total market value has increased by more than 5% in the last 24 hours to reach a new record level in the year 2020, as the currency price is estimated at the moment of writing this article to be 365 dollars.
Where the Ethereum coin hit a new high in the past 12 months.
Interestingly, the move did not come long after the currency failed to break through $ 323 in a few attempts.
What are the reasons for the high price of Ethereum currency?
Determining the main reason for the rise of the Ethereum currency in this way is a highly speculative endeavor, as no one expects the reason with certainty, as there is a great difference of opinions about the Ethereum madness.
Where many predicted the possibility of independence of Ethereum from Bitcoin and have its own rise and fall without relying on Bitcoin.
Indeed, ethereum may become the market leader in the near future.
But certainly decentralized finance has a prominent role in the appreciation of the currency, as the demand for decentralized financing has increased significantly recently, with the total value booked in lending protocols reaching $ 3.88 billion, and this area shows no sign of slowing down.
Ethereum acts as the basis for much of what happens in decentralized financing, DeFi, and thus increases the demand for Ethereum, thereby increasing its price.
Decentralized financing is not only due to an impact on the price of the Ethereum currency, as Ethereum approaches the shift towards Ethereum 2.0 and the transition to the allocation mechanism rather than the mining mechanism.
It is a major breakthrough led by Ethereum in the world of digital currencies.
It is clear that the price of Ethereum is not the only one to rise, as the network segmentation rate also rose to its highest point in the past 20 months.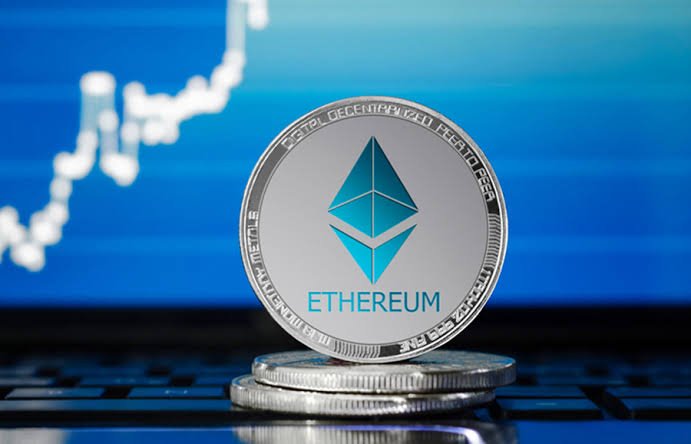 Image Credit