If you have not searched about Fan Tokens, then you are missing out something really big!
After a striking statement, I want to talk about a real gem that is underrated in the crypto ecosystem: Fan Tokens
The vast majority of crypto-people deal with the price action of Bitcoin, Ethereum, XRP, etc. However, these Fan Tokens are paving a "real" way for mass adoption.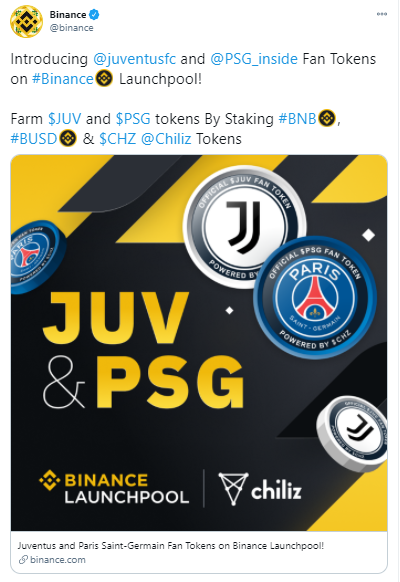 If you saw this tweet by Binance, you might start questioning what the fan tokens are. Unintentionally, you may assume that they are like NFTs but they have lots of real use cases.
First of all, let's start from the biggest perspective. Fanmarketcap is the marketplace that you can view all fan tokens in terms of volume, market capitulation, and Circulating/Total Supply.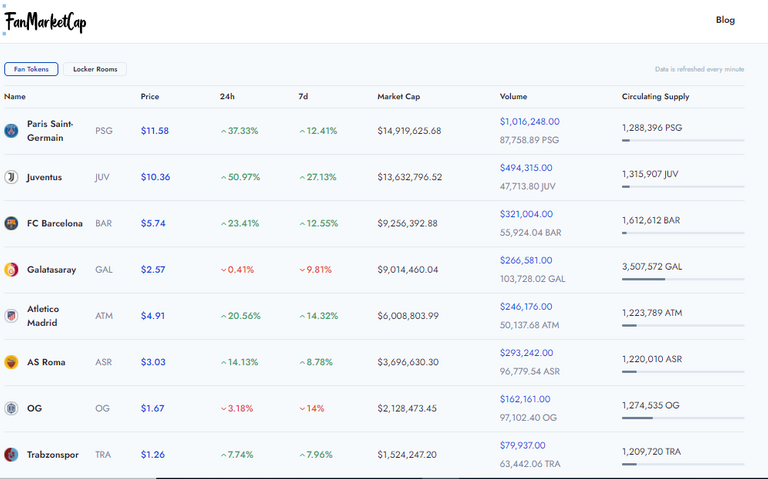 As you see, PSG is the new Bitcoin whereas Juventus is Ethereum 😛
In Fanmarketcap, you can see 19 tokens listed on the Chiliz platform ($CHZ)
By the way, if we are talking about Fan Tokens, we have to mention Chiliz in a separate section to understand the rationale behind these fan tokens.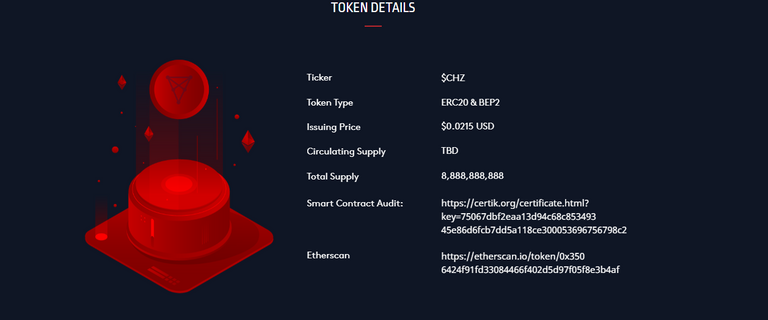 $CHZ is ranked at 128 in coinmarketcap. The token is used as a fuel for Socios.com where you can support your team and decide on some specific stuff before the match is being played. Besides, you can get up to %20 cash back by using the tokens while buying by using these fan tokens.


Socios is not limited to Football clubs. You can also buy the tokens of Gaming teams, Fighting organizations to support, make gains, and buy their products with cashback.
Chiliz is like a mini crypto ecosystem. There is a marketplace, FTO (Fan Token Offerings like ICO), cashback in digital currencies, and an operating mobile app. What I love about $CHZ and the fan tokens is that they can be both Store of Value and Medium of Exchange depending on your expectation.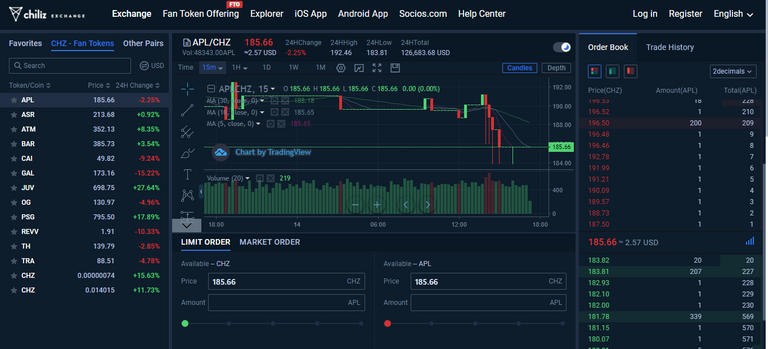 You can trade/exchange your fan tokens and participate in FTO on Chiliz exchange
Besides all these features, now you can farm Fan Tokens (currently $PSG and $JUV) by using your CHZ, BNB, and BUSD on Binance. In my opinion, it is a great step taken in the crypto ecosystem.
I think the prices of Fan Tokens are undervalued and the concept that supporting your team while getting cashback will be quite attractive for people. Seeing the potential that these fan tokens have, I suggest you check $CHZ and Fan tokens very often.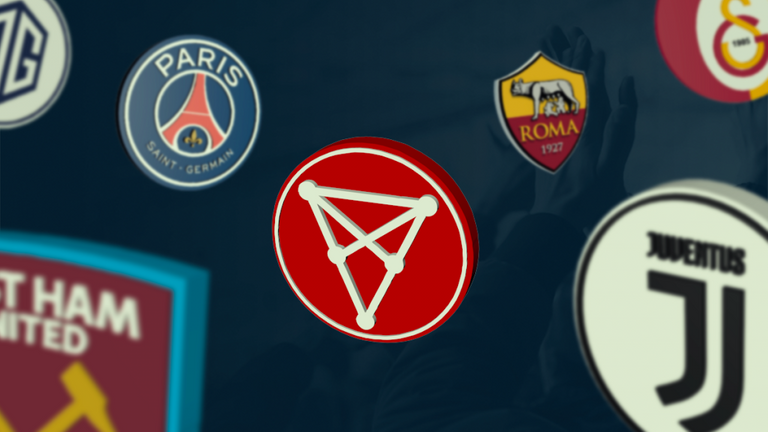 Socios
My Experience in Fan Tokens
I've been using Socios App for a couple of months. Currently, I own OG Gaming token, CHZ, and Socios token (for App related stuff). You can hunt CHZ and Socios token as in Pokemon, take part in questionnaires as I do for fun. My primary aim is to have fun and support this project as much as I can. I may add some more Fan tokens or take part in FTO to make gains, as well.
Do you think Fan tokens have potentials?
Do you have an investment in them or do you consider investing?
Please share your standpoint 😌