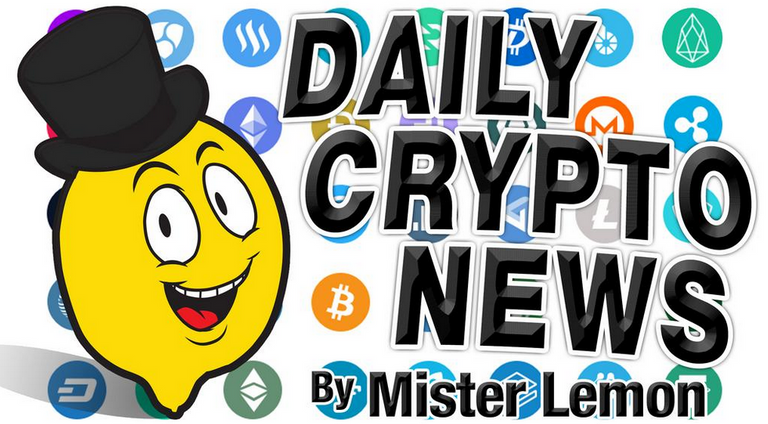 Bitcoin Spot Volumes Are Weak While Options and DeFi Strengthen;
Compound Tops MakerDAO, Now Has the Most Value Staked in DeFi;
Simple Ledger Protocol Universe Is Thriving: Lottery, Mint, ATMs, Over 8,500 SLP Tokens Created;
Akon City: $6 Billion Cryptocurrency City Set to Begin Construction ;
🗞 Daily Crypto Calendar, June, 21st 💰
Welcome to the Daily Crypto News: A complete Press Review, Coin Calendar and Trading Analysis. Enjoy!
Bitcoin spot volume may have been low this week, but the real action in crypto has been in the options market and decentralized finance.
Bitcoin (BTC) was trading around $9,274 as of 20:00 UTC (4 p.m. ET), slipping 1% over the previous 24 hours.
At 00:00 UTC on Friday (8:00 p.m. Thursday ET), bitcoin was changing hands around $9,368 on spot exchanges such as Coinbase. It slogged around a tight range between $9,280 and $9,428 during the preceding 19 hours. Its price is now below its 10-day and 50-day moving averages – a bearish signal for market technicians who study charts.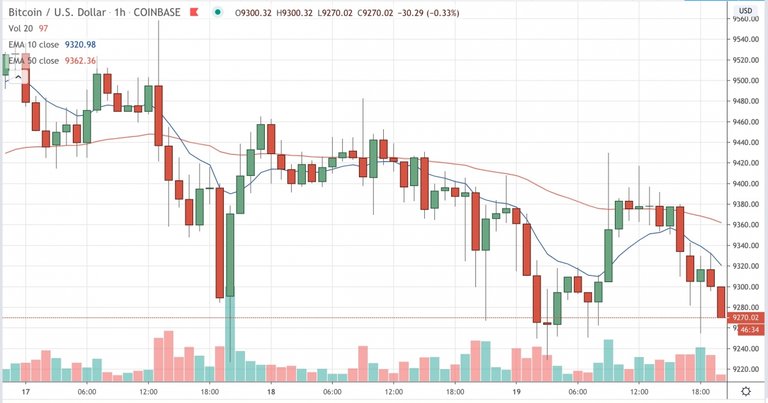 "Since the halving mid-May, bitcoin has gone nowhere, basically stuck in a range of $8,500 to $10,200," said David Lifchitz, chief investment officer for quantitative trading firm ExoAlpha.
Trading has dipped on spot exchanges like Coinbase, with its three-month average daily volume at $171 million. Over the past week, its seven-day average has been $82 million, more than 50% lower.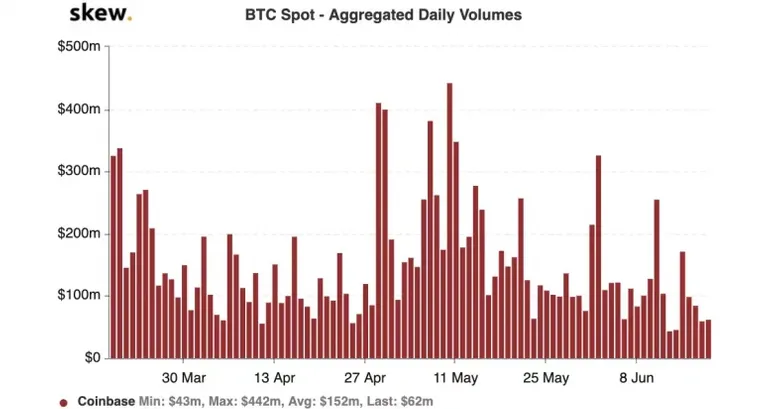 Here I am again rambling about COVID19, CryptoMarkets and the level of debt in major Western economies.
COVID19 Update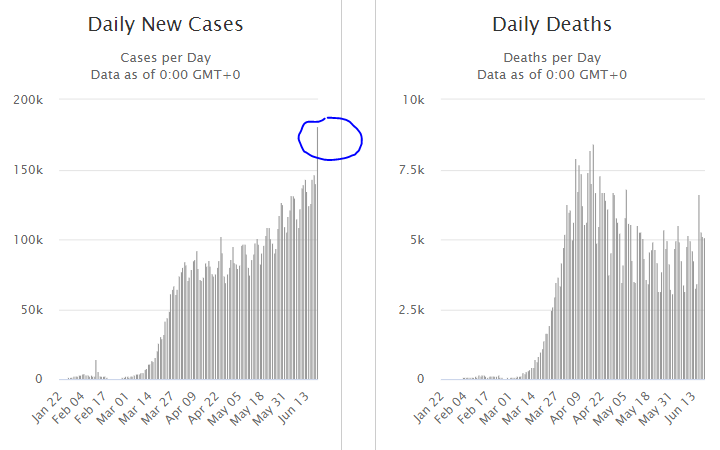 We went from 140k new daily cases in the world on Thrusday to 180k on Friday.
That is a 28% increase in just a day and as we know with COVID19 and its long incubation period it means we will get >150/160k cases for at least a week.
I wrote about this issue and its upcoming impact on Stock Market and Cryptocurrencies Market in a post a week ago: COVID19 is back ! And it will crash both Cryptocurrencies & Stock Market 😭.
The scenario I was talking about is clearly taking place and we should have an upcoming volatile week on financial markets.
I still stand by it, we are just BEFORE a huge drop even with the money printing craze happening.
Full article here
Compound overtook MakerDAO Saturday as the decentralized finance (DeFi) protocol with the most value locked.
As of June 20, Compound has $484 million in cryptocurrency locked, while MakerDAO has $481 million, according to DeFi Pulse. The COMP token is trading at $220.25 as of this writing, according to CoinGecko. It's all time high price has been $231.
On June 15, Compound users began earning the application's new governance token, COMP, for all cryptocurrency lent to others on the app and also for all borrowed. Users rushed to get the first disbursements of COMP because the liquid supply on the market is so limited.
It's been close to twelve months since we reported on the vast Simple Ledger Protocol (SLP) universe built on top of the Bitcoin Cash chain. At the time, there were 2,700 unique SLP tokens created, and that's increased by 217% during the last year with 8,585 SLP tokens created to-date. A number of different projects are leveraging the tokenization protocol, as Tether has announced using the SLP framework, a video game called "Enter the Sphere" has spawned, an SLP Lottery was created, and there's now an SLP Foundation.
There's a lot going on in the world. Especially with Covid-19 and as far as the global economy is concerned, and unfortunately, it's stopped a number of people from paying attention to what's being built using the Simple Ledger Protocol (SLP). At the time of publication, there's a whopping 8,585 SLP tokens today, 10,972 token burns (removed from existence), and approximately 34,255 SLP transactions.

Other popular tokens being leveraged a lot more than most include tokens like goldcoin, renewable.cash, Sai, Flex, ACD, and the stablecoin Honestcoin.

Akon City, a "futuristic cryptocurrency themed city" founded by famous singer Akon, is ready to begin construction, with a plan to use the akoin cryptocurrency exclusively. Phase one of Akon City's construction will include roads, a hospital, a mall, hotels, and a school. There will also be parks, universities, a stadium, and an industrial complex.
Akon City Unveils Construction Plans
The $6 billion city in Senegal billed a "futuristic cryptocurrency themed city," founded by Senegalese-American star and philanthropist Akon, has awarded its building contract to KE International, a U.S.-based engineering firm. Akon City announced earlier this month:
Akon City's phase 1 is expected to complete by end of 2023, and will see the construction of roads, a Hamptons Hospital campus, a Hamptons Mall, residences, hotels, a police station, a school, a waste facility and a solar power plant.
🗞 Daily Crypto News, June, 21st💰

Chainlink (LINK) will be listed on Coindeal.com within 4 weeks.
Epic Cash halving to happen at block 480960.
"New Major Technology Upgrade," by June 21st.
"AMA & Official Review with The Gem Hunters," by June 21st.
Last Updates


➡️ Publish0x
➡️ UpTrennd
➡️ Minds
➡️ Hive
➡️ Twitter
➡️ Facebook
➡️ Be paid daily to browse with Brave Internet Browser
➡️ A secure and easy wallet to use: Atomic Wallet
Proud member of: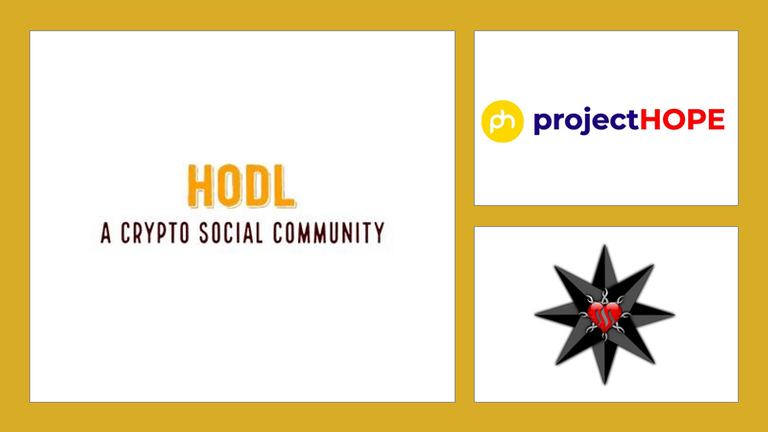 20% of this article rewards wil go to the @hodl-fund account in order to support HODL Community Initiatives.
Find out more about HODL Community: Crypto Social Community and by following our community account @hodlcommunity

If you would like to delegate some HP to our community and support us; we give you back 90% of the curation rewards on a daily basis ! APR > 13% !
500 HP - 1000 HP - 2500 HP - 5000 HP
Make a good APR Curation by following our HIVE trail here