Today's photoshoot was for the owners of Gallery 5830' in historic Downtown Truckee, California. The new owners are friends of mine and I have been selling my prints out of the gallery for a few months now. Things are running smooth at the gallery, there is a lot of great art up on the walls now, so it was time to get some new photos for their website and social media.
Shot with a Canon 5DS R and a 16-35mm lens. A flash with a diffuser was used for most of the photos.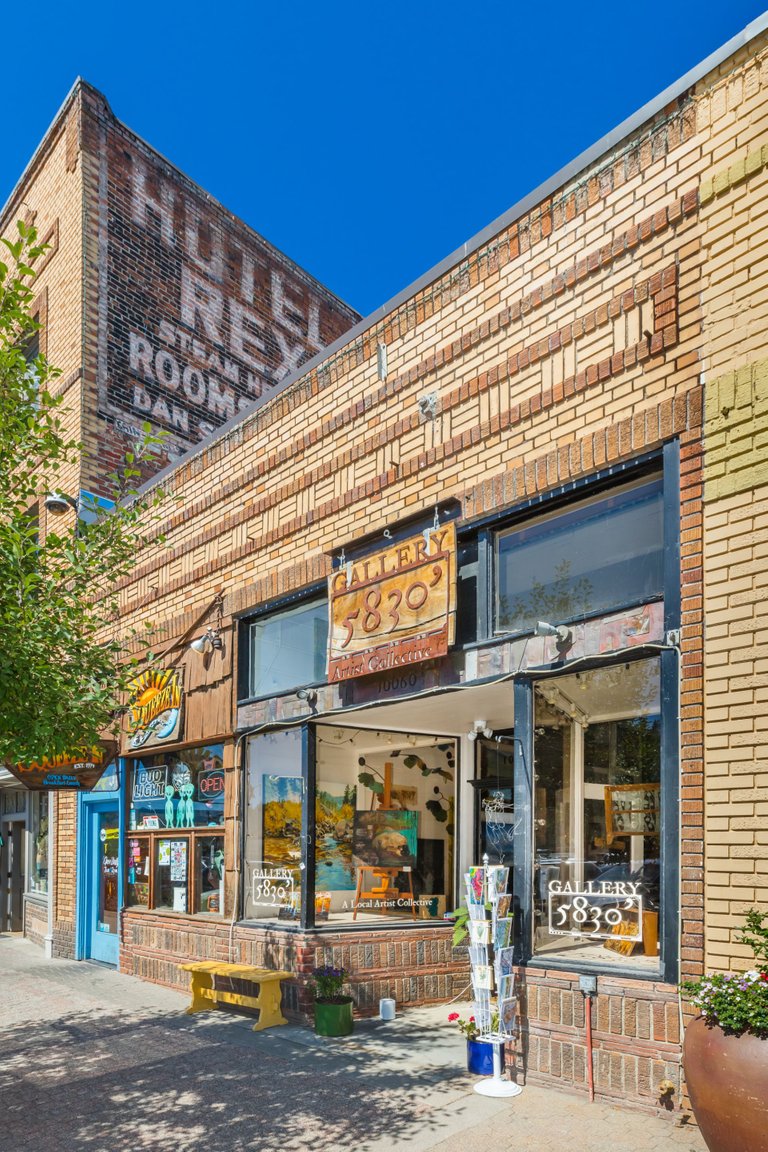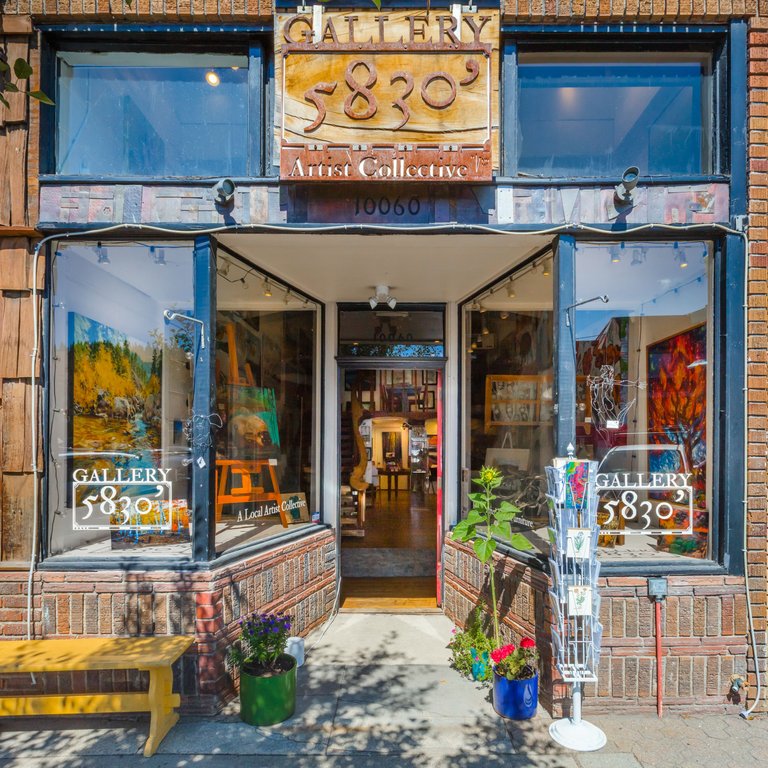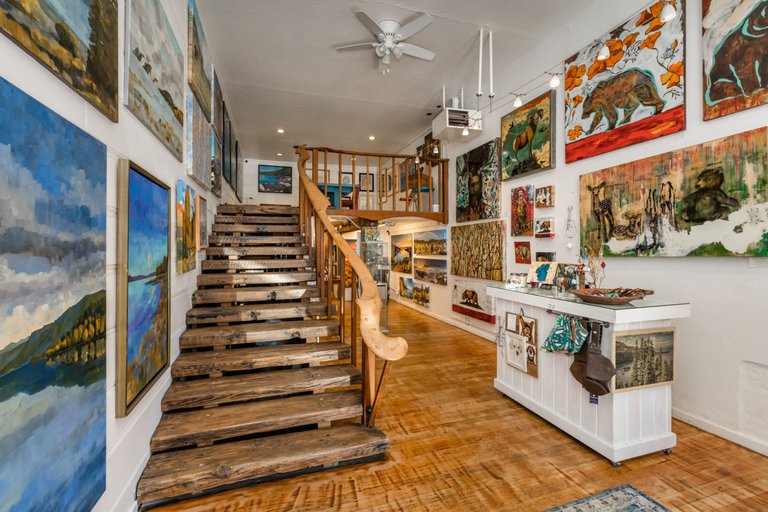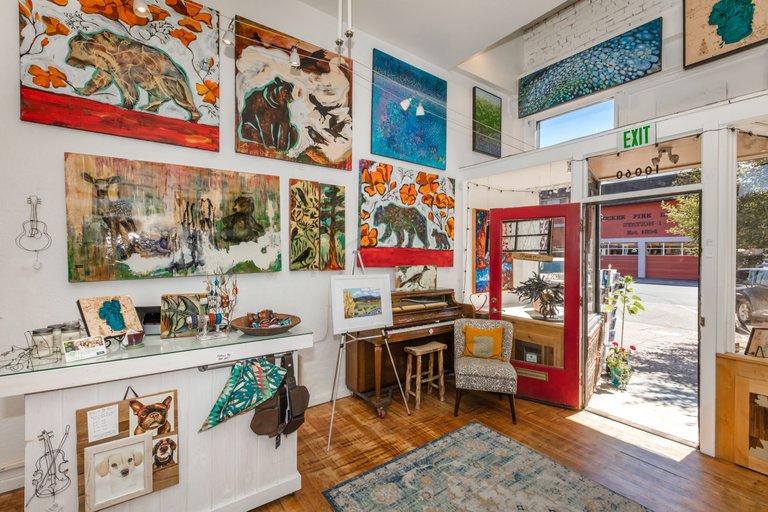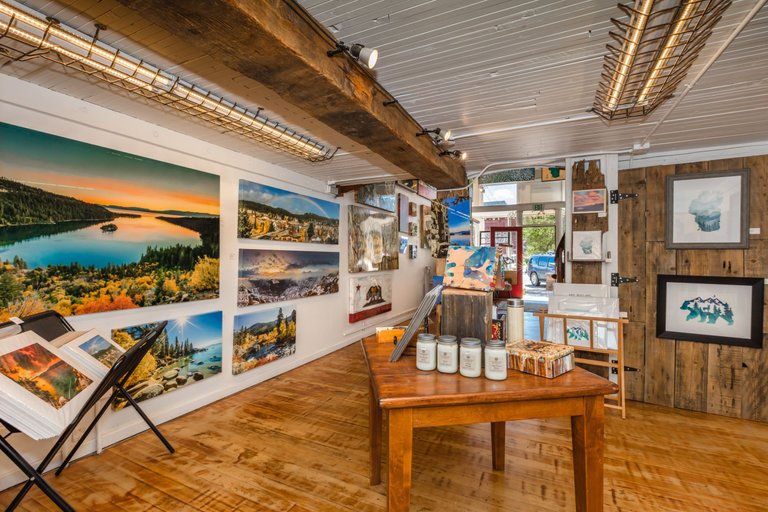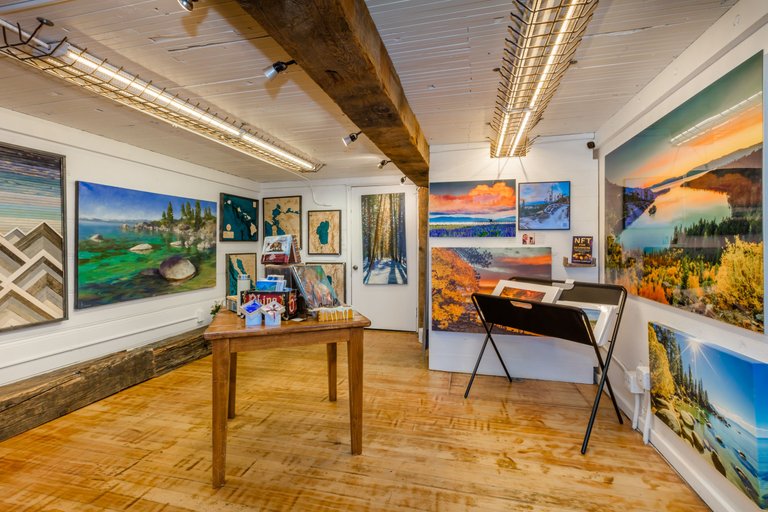 This is my area of the gallery for now, below. I have acrylic prints, canvas prints, and 100% cotton prints available. And I also have NFTs available through the gallery. We have a MetaSill frame that displays minted NFTs (ETH blockchain). There is a QR code that also displays on the slideshow of NFTs. Gallery visitors can scan the QR code and purchase the NFTs right there. Of course, they have to know how to do this... Eventually, we will be having classes at the gallery to help people who want to learn more about NFTs, how to purchase them, and how to display them.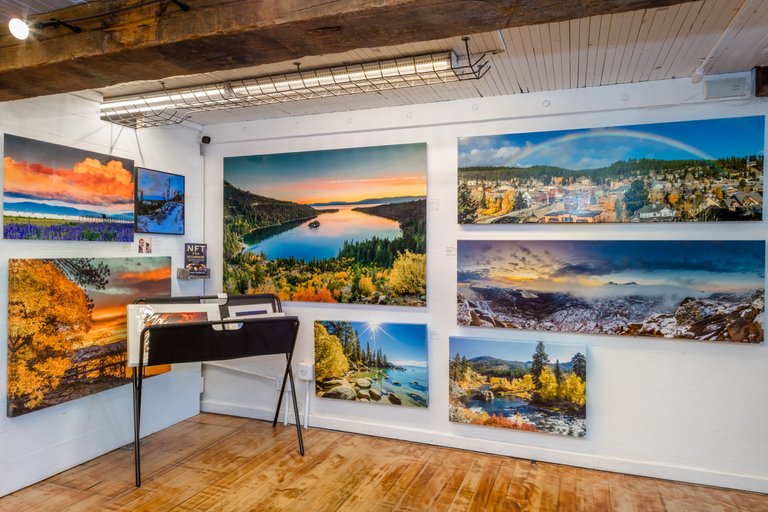 And of course I had to set the camera's self timer and jump in the frame for a quick selfie...
Oh, that top right rainbow panoramic is a new print I just brought into the gallery today, #1/50 of a limited edition. It looks great!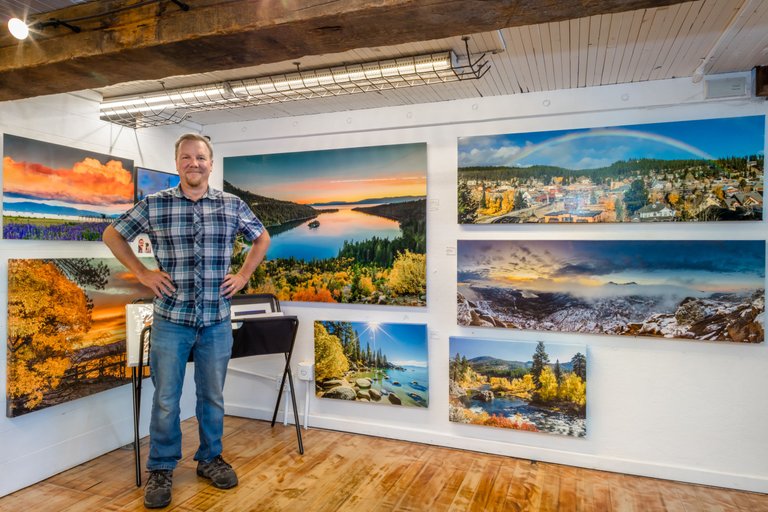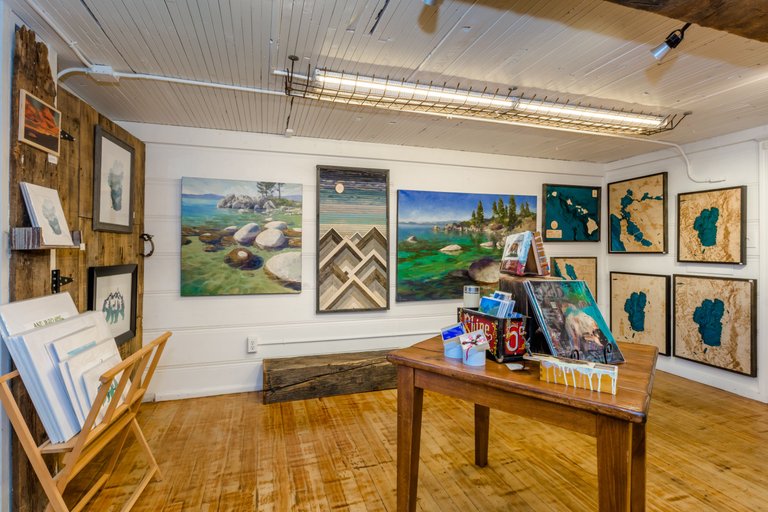 The upstairs area of the gallery is big enough to hold small meetings. I've been to a meeting of artists here with about 15 attendees. This is the area that classes, meetings, and other events will take place.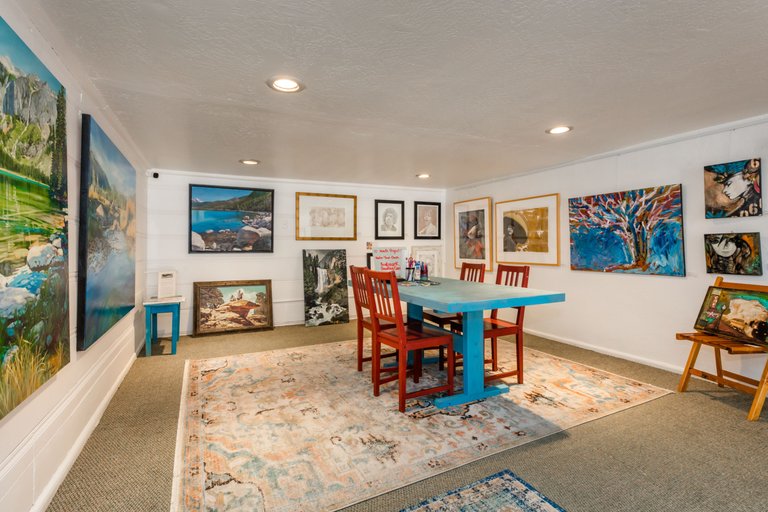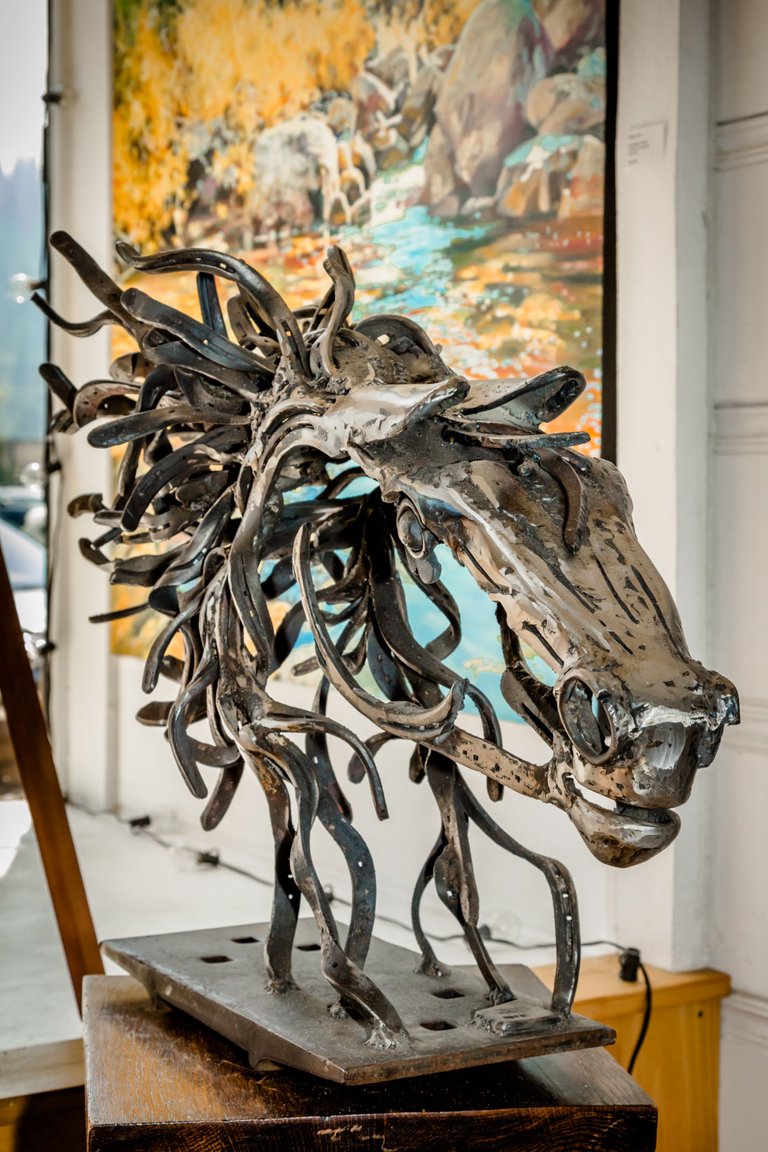 Oh, and tomorrow night is my friend Trina Gold's artist reception! I believe there will be wine and appetizers so you know I will also be there...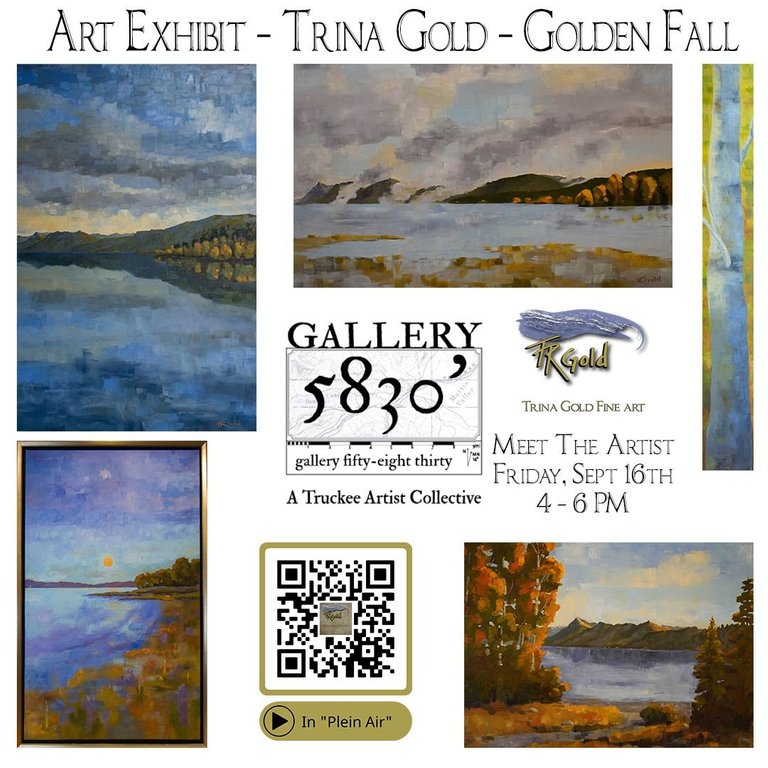 Thanks for looking. And if you ever happen to visit the tourist town of Truckee, California, please contact me and I will do my best to meet you at the gallery!
Scott Thompson
www.ScottShotsPhoto.com