Every performance has a beginning and an end.
The curtain opens and the curtain closes, but. before that, the artists make a final bow, in tribute to the audience who took the time and opportunity to come to this performance.
Exactly, such a final bow I see in this photograph.
From spring to late autumn, the asters gave their performance, but, with the advent of winter, it ended.
But, don't despair. with the advent of spring, the performance will begin again.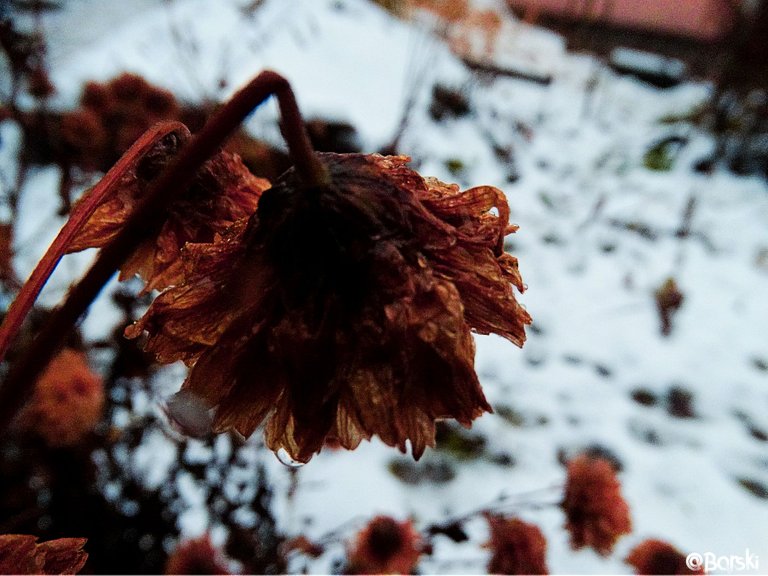 Zoom in on a photo for a closer view.
Photos taken with a Sony Cyber-shot DSC-HX300 camera.
Author @barski.
Ukraine.