We humans are sometimes full of oddities that contradict each other.
For example, the fact that many people dream of seeing aliens does not deprive them of their fear of this meeting, because you don't know what mood the guests will have, and the guests don't know what mood you will have.
Such a meeting is likely to be similar to a catastrophe, similar to the combination of two parts of enriched uranium to a critical mass, unless both parties are in a positive mood, regardless of the outcome of the meeting.
This is not even a guess, it is enough to recall the meeting of Amazon researchers with local residents, who, having seen a photograph of their fellow tribeswoman, decided that the people who arrived by plane and sat down on the river bank were cannibals who should be killed. Fleming became the most famous person from that group of Christians who wanted to make friends with the Indians of the Amazon, but instead of friendship, he received the point of a spear in his heart.
Maybe it will be useful if, for some time, between the arrivals and the host, there will be some barrier ... you know it's like quarantine or an example of this could be the planting of a new queen in the hive by a beekeeper with which her new family should meet and they will have the same smell.
The trees in this photo work will become such a barrier.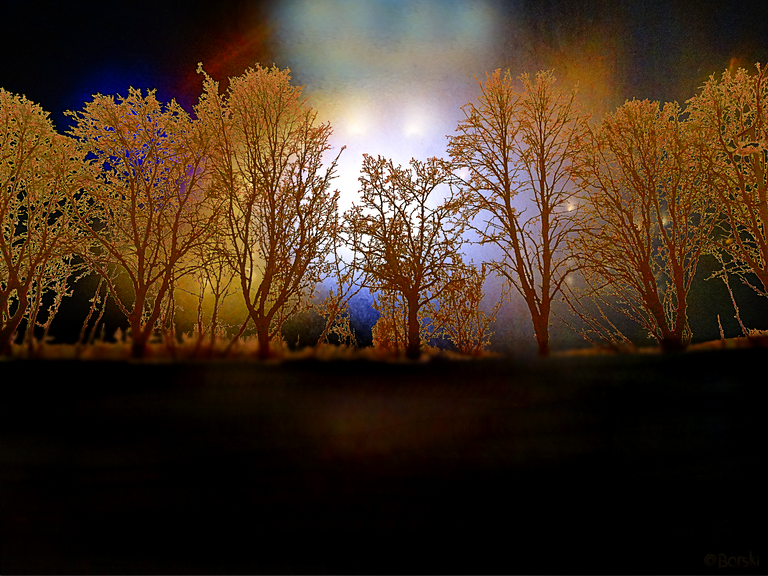 Zoom in on a photo for a closer view.
Photos taken with a Sony Cyber-shot DSC-HX300 camera.
Author @barski.
Ukraine.