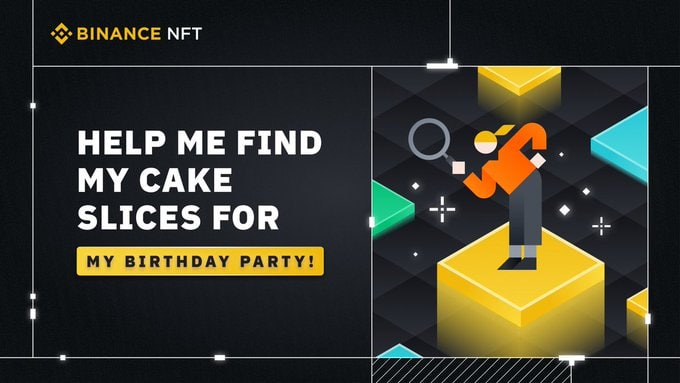 🎁 Total Reward Pool: Get a chance to win a Special NFT made just for their anniversary.
🏦 Login to your Binance account & get your UID "User ID".
https://www.binance.com/en/register?ref=12258276
👉 Visit Binance NFT Airdrop Form, complete the Quiz & Social tasks.
https://docs.google.com/forms/d/e/1FAIpQLSc-lWv_yuwNPXZ6VWj1T6JhX9vZXTktW8FcGtmE-dfz5hjVlg/viewform
➕ To participate Follow @TheBinanceNFT on Twitter, RT & tag 3 friends.

✅ Quiz Answer: 2
🌀 Submit your details to the Airdrop Form with your Binance UID "User ID".
💸 Distribution: NFT will be distributed 2 weeks after June 23rd.You'll be able to find the NFT on your Binance App [Binance NFT] > [User Center] > [NFT Assets] Tab.
🔴 Please remember that all airdrops should be free, and you don't need to pay any penny. Just submit and wait patiently.
👀 Check My Telegram Channel To Avoid MISSING HOT AIRDROPS & UPDATES here 👉 https://t.me/Adaminsane