Hello friends of this great community, #Amazing Nature it is a pleasure for me to be sharing my content with you.
Hola amigos de esta gran comunidad Amazing Nature , es un gusto para mi estar compartiendo mi contenido con ustedes.
Well friends, yesterday this moth or nocturnal butterfly arrived, it caught my attention when I saw eye-shaped circles on its wings, these butterflies are very attracted to light. One of its main characteristics is the spots on its wings that look similar to two eyes and its beautiful bright colors, called ocelli, warn predators that it is a dangerous and inedible moth. At rest it resembles a dry leaf, going unnoticed. When a predator approaches to devour it, touching it opens its forewings, exposing the ocelli to ward off predators.
Bueno amigos, ayer llegaro esta polilla o mariposa nocturnas, me llamó mucho la atención al ver en sus alas un círculos en formas de ojo, a está mariposas les atrae mucho la luz. Una de sus principales características son las manchas en sus alas de aspecto similar a dos ojos y sus hermosos colores brillantes, llamados ocelos, advierten a losdepredadores que se trata de una polilla peligrosa y no comestible. En reposo se asemeja a una hoja seca, pasando desapercibida. Cuando un depredador se acerca para devorarlo, al tocarlo abre sus alas anteriores, dejando al descubierto los ocelos para alejar a los depredadores.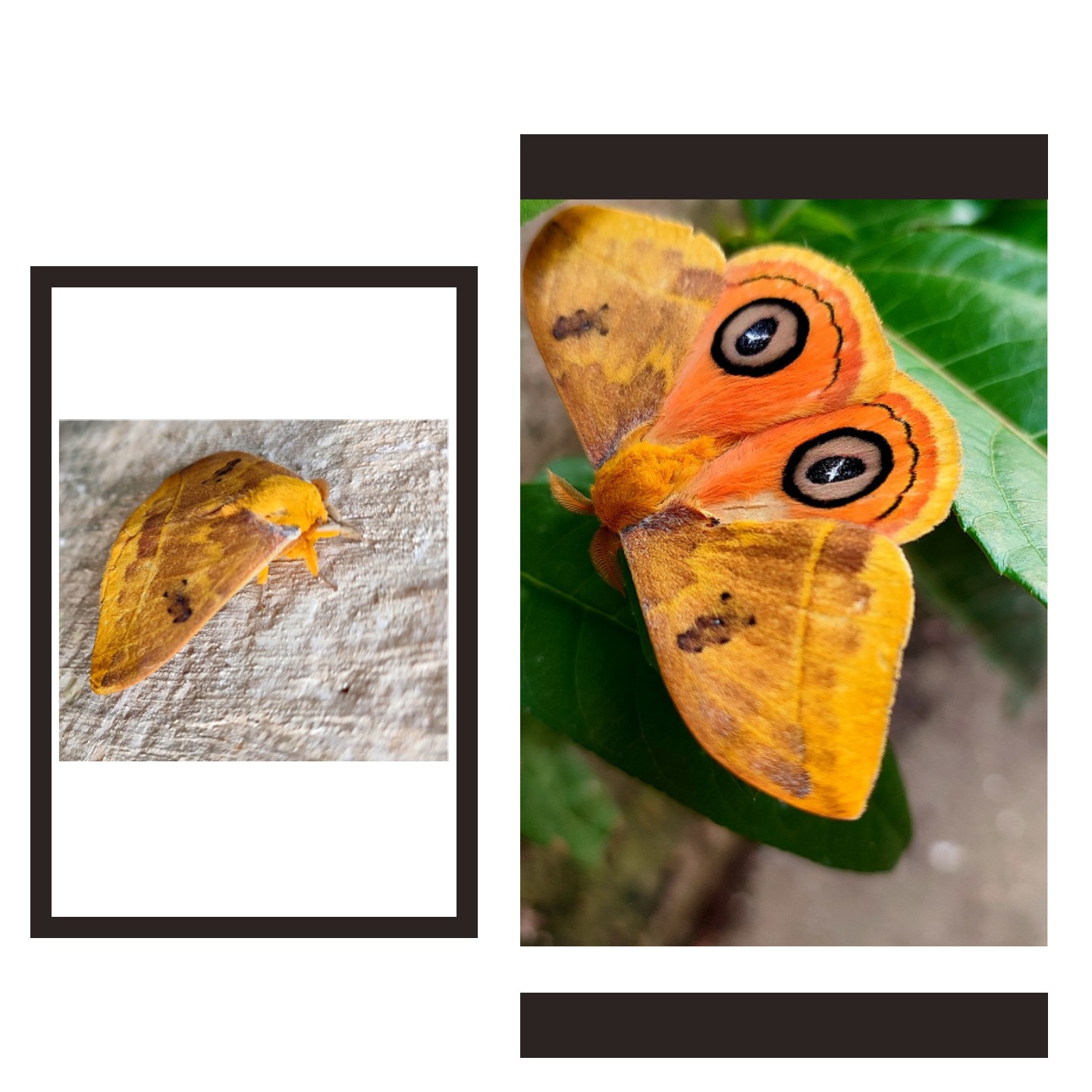 The body is covered with abundant intense brick-colored hairs and the head and thorax are chocolate brown, with brown and beige tones on the upper part of the wings and orange🧡
El cuerpo está cubierto de abundantes pelos de color ladrillo intenso y la cabeza y el tórax son de color marrón chocolate, con tonos marrones y beige en la parte superior de las alas y naranja🧡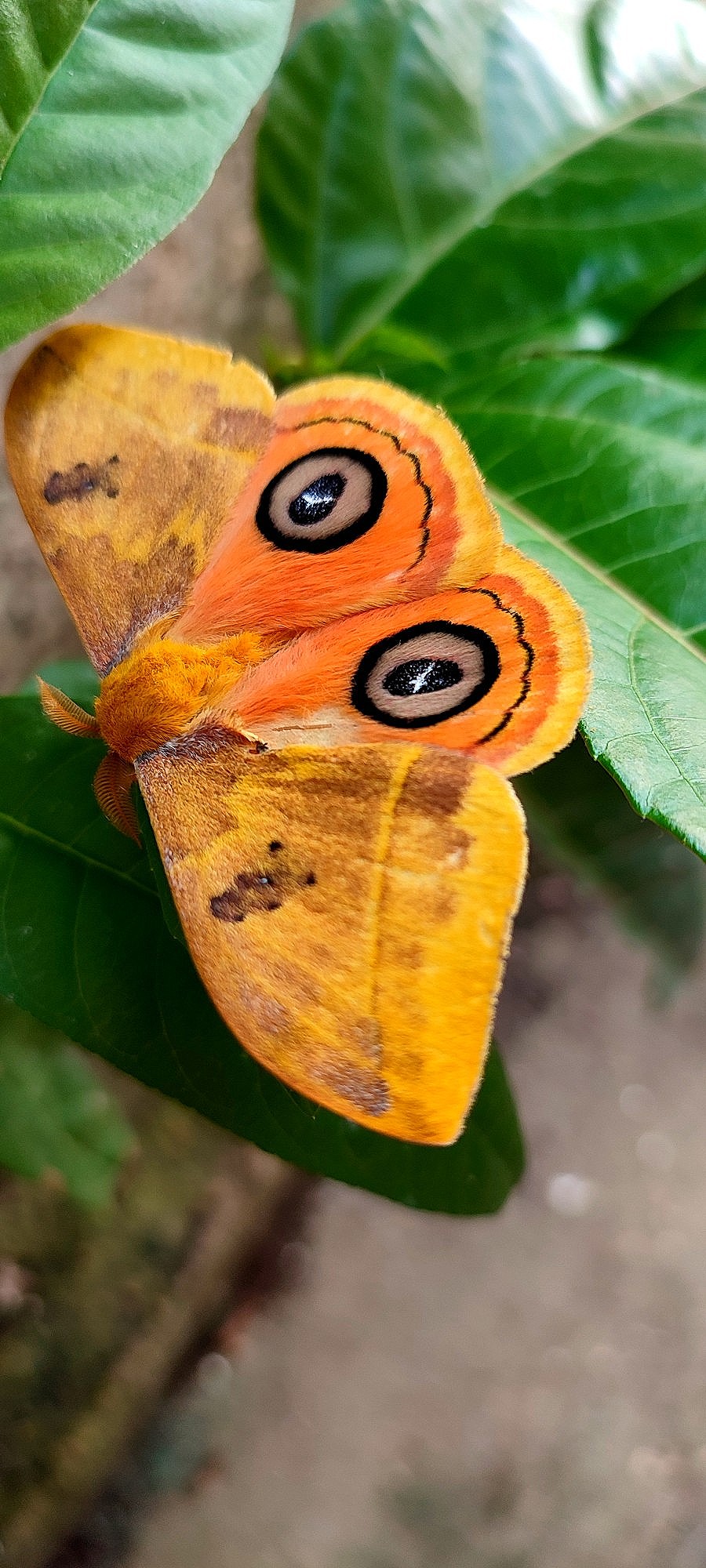 Well friends, this was my post today, I hope it is of your interest and pleasure, greetings.
Bueno amigos, este fue mi post de hoy, espero que sea de su interés y agrado, saludos.