Hola amigos de hive me siento agradecida y dando las gracias a Dios por darme un dia mas de vida, y de permitirme compartir con ustedes un nuevo contenido.
Hello friends of hive, I am grateful and thanking God for giving me one more day of life, and for allowing me to share new content with you.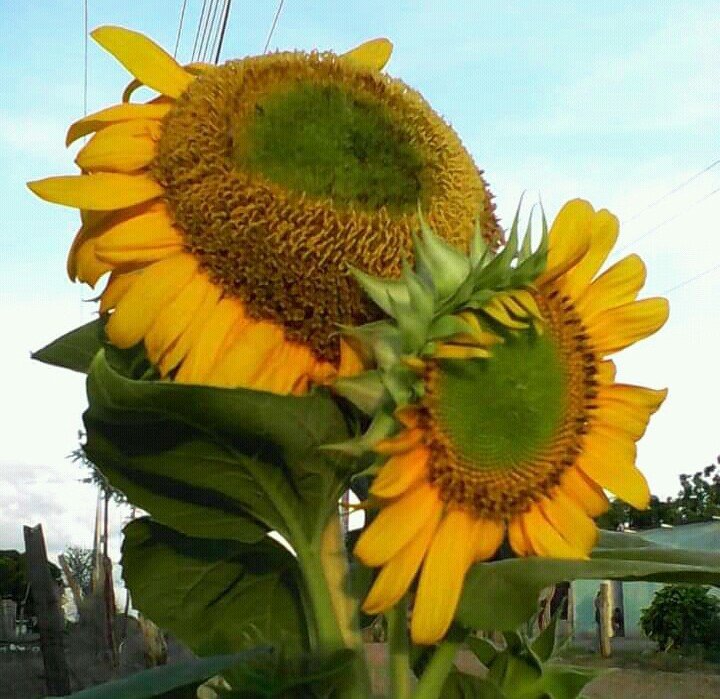 Está espectacular flor tiene unos colores encantadores que las mayorías de la persona que las ven la quieren aquí donde yo vivo muy poco son las que las tienen está planta es muy delicada.
This spectacular flower has charming colors that most of the people who see them want it here where I live very little, they are the ones that have them, this plant is very delicate.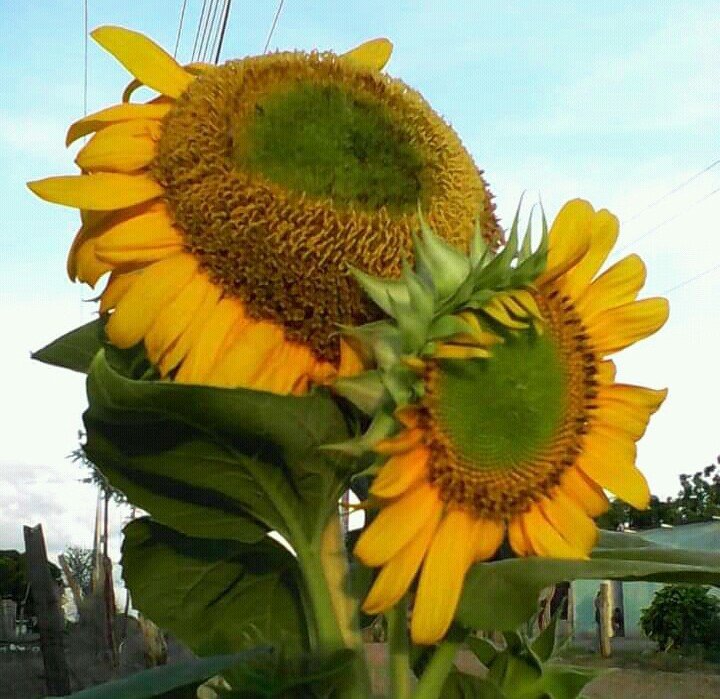 Sus pétalos van cambiando de verde a un color amarillo brillante y sus semillas de color marrón, tiene hojas grandes y largas de color verde oscuro, las flores en los arreglos florales se ven muy hermosos, ya llegará el día que vengan los insectos polinizadores para fecundar las semillas. Els impresionante como esta hermosa planta puede decorar el jardín y llamar mucho la atención.
Its petals change from green to a bright yellow color and its seeds brown, it has large and long dark green leaves, the flowers in flower arrangements look very beautiful, the day will come when the pollinating insects come to fertilize the seeds. Els impressive as this beautiful plant can decorate the garden and attract a lot of attention.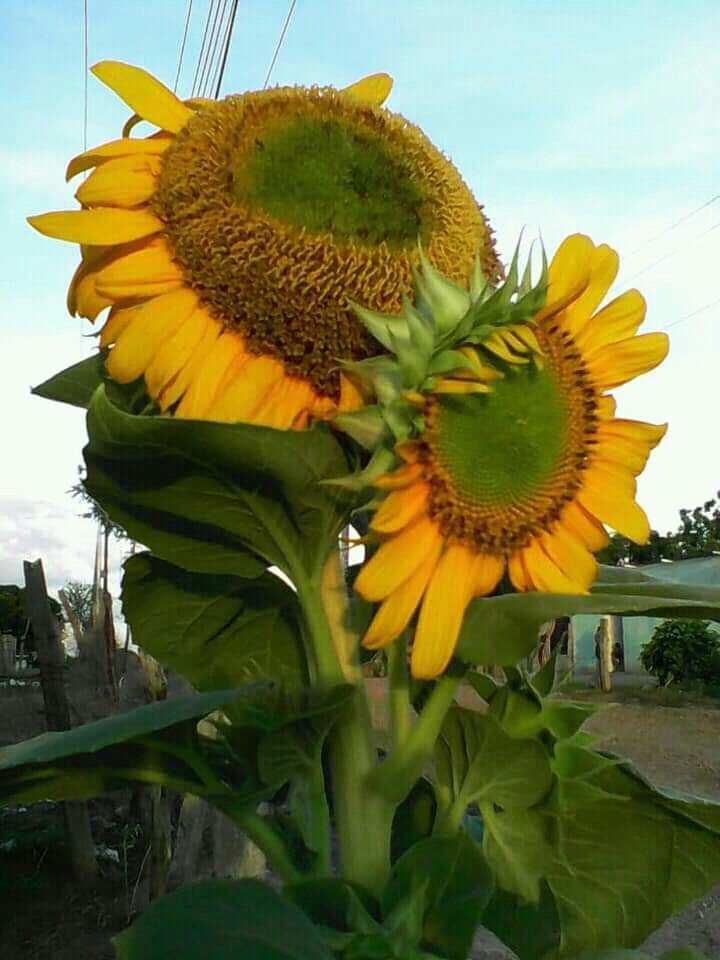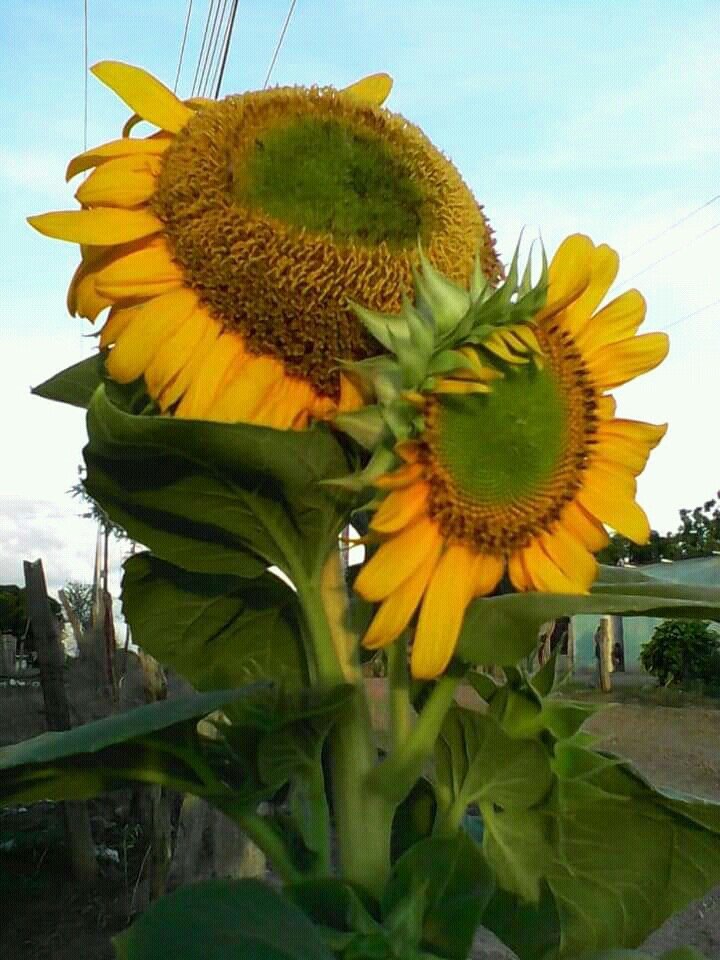 Está Planta puede llegar alcanzar 2 metro a 2/5 metro de altura dependiendo del suelo y el clima, dónde este sembrada, y dándole el cuidado que ella se merece, esta flor gira con el sol. De este girasol pueden sacar el aceite comestible, y con las semillas las venden en las agropecuaria.
Hasta la próxima entrega, Dios los bendiga.
This Plant can reach 2 meters to 2/5 meters in height depending on the soil and the climate, where it is planted, and giving it the care it deserves, this flower rotates with the sun. From this sunflower they can extract the edible oil, and with the seeds they sell them in the agricultural sector.
Until the next installment, God bless you.