Whilst in Broome I have been working as a gardener for one of the local resorts here. Unfortunately before I came the gardens had been quite neglected due to understaffing and hadn't seen a gardener for some time.
The resort is 5 star and features many villas and suites surrounded by gardens, frangipani trees and water features. Central to all this is a large pool with gardens, a restaurant with an outdoor garden area and a large pond filled with aquatic plants.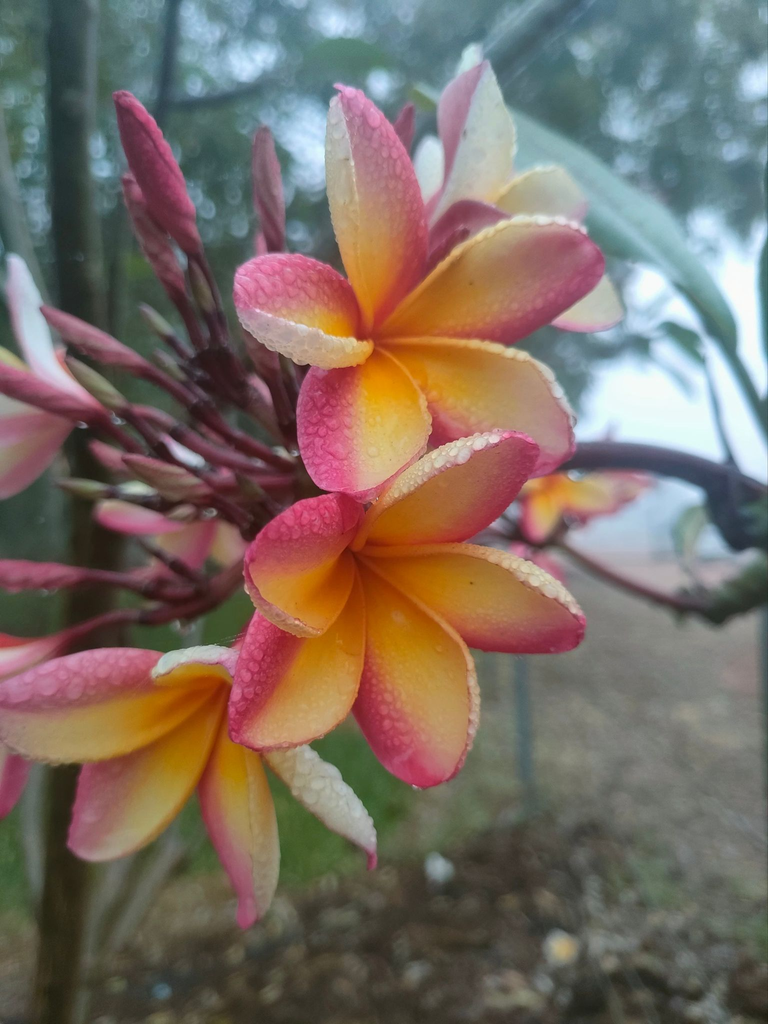 Since starting a month and a half ago I'd like to think the gardens are looking a fair bit nicer. I haven't had the time to take on any major projects or plantings, a large quantity of my time (at this time of year) is collecting leaves, keeping garden beds clean and watered, pruning and trimming and mowing grass. It does however look much cleaner and well kept now and I have received many compliments which is always nice.
Recently I trimmed a large section of ferns and palms, cleared their garden bed of debris and fixed their irrigation system to ensure correct watering, since then they appear to be thriving with almost every palm now releasing new fronds and watching them unfurl and grow is quite something.

First fronds coming in
I have always enjoyed gardening but most of the plants I had were cacti and succulents. Aside from requiring little attention they also generally grow fairly slowly so progress was not fast.
With most of the plants at the resort they grow fast and you can really see the difference.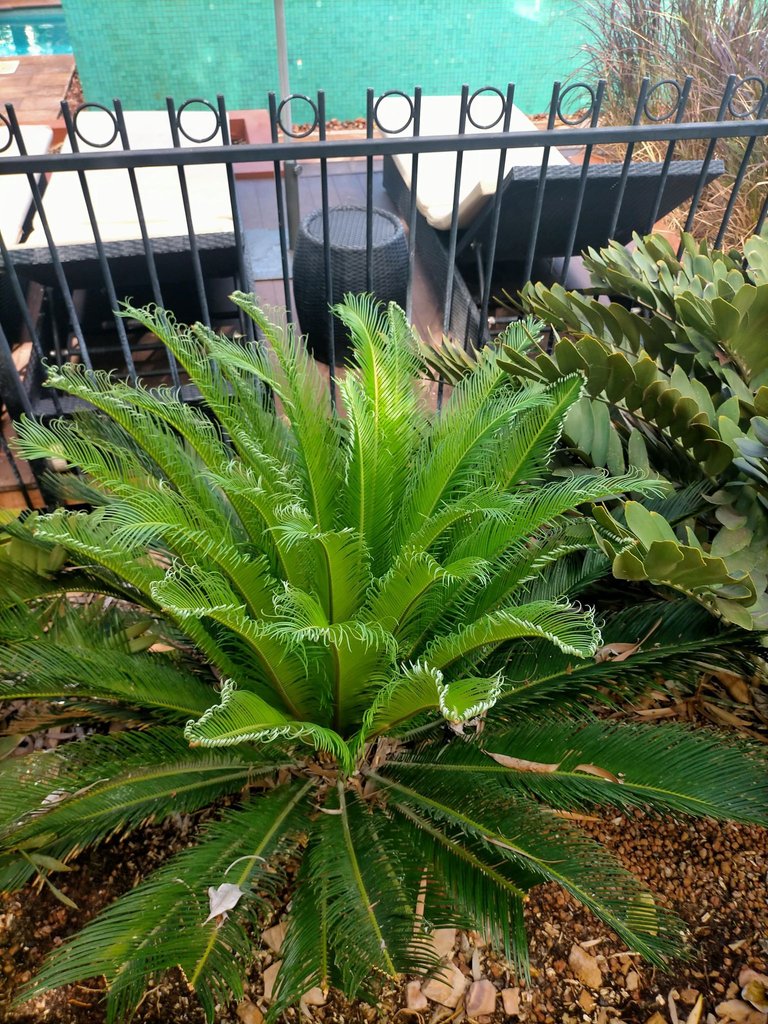 I've been watching these fronds grow and unfurl for about 2 weeks now and they wont take long to be complete.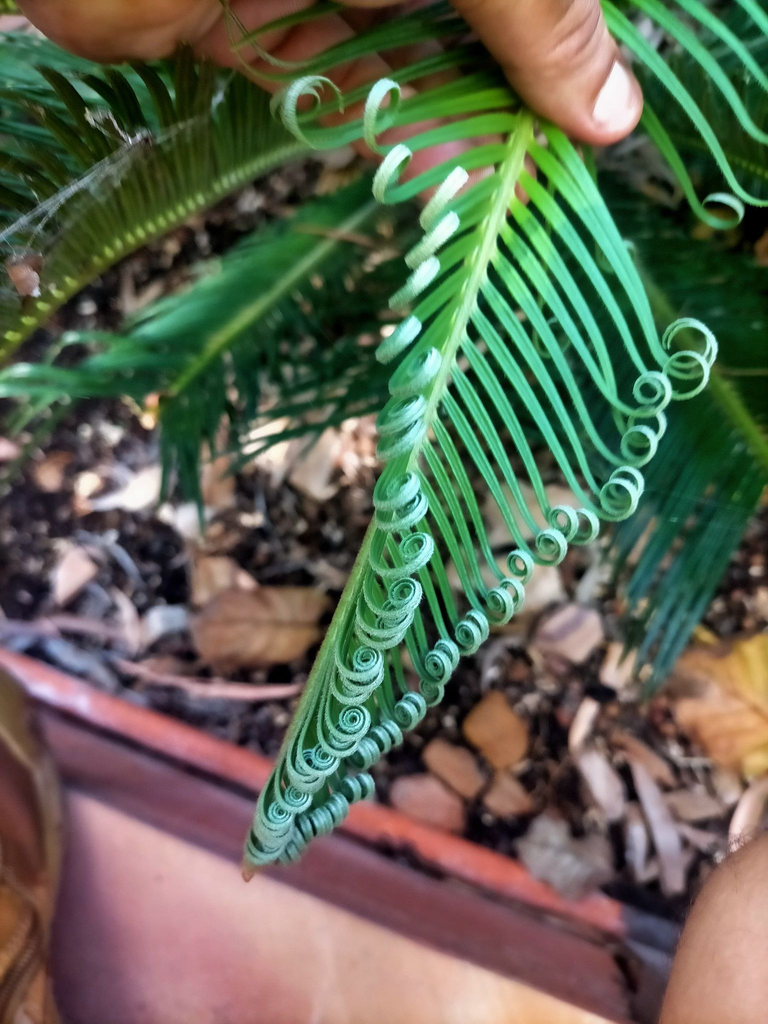 After they finish unfurling the lower fronds will slowly begin to turn brown and die off until they are either trimmed or fall off naturally.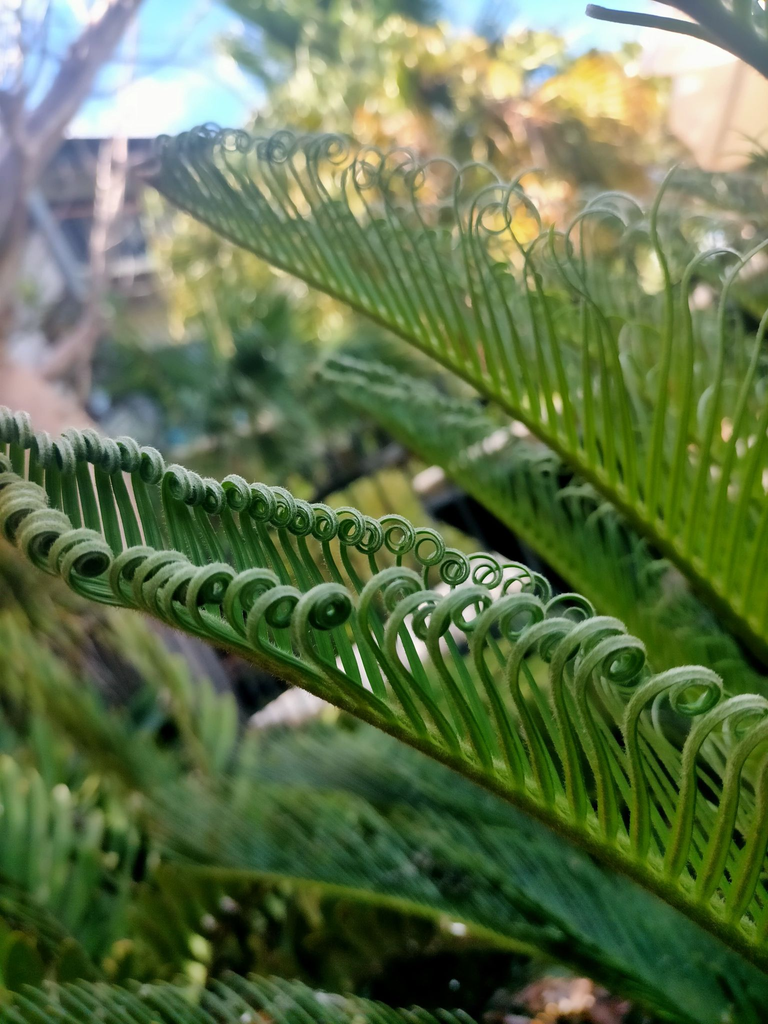 The cardboard palms were all trimmed back quite a bit as they had been unseen to for quite a while. A lot of dead growth was removed and most of the fronds were taken back quite short. Since then the small growth that was there has exploded and they are growing at a good pace. They look much neater in the beds and the one I trimmed back to nothing by the pool will grow out much neater and easier to handle.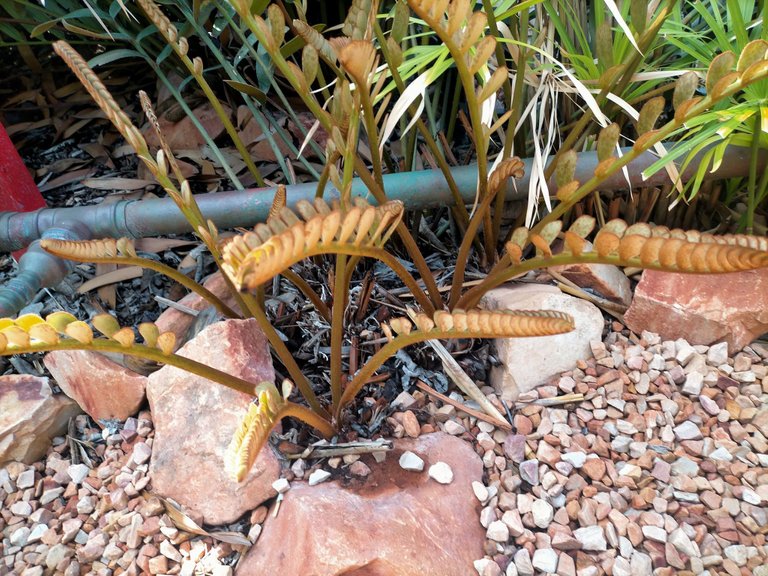 Cardbord palms growing in
The frangipani trees are incredibly nice when the flowers bloom but a real hassle when the leaves start dropping. There are many colours around including white and yellow but my favourite is the orange-pink mix.
They can either be kept as a small bush or allowed to grow into large trees.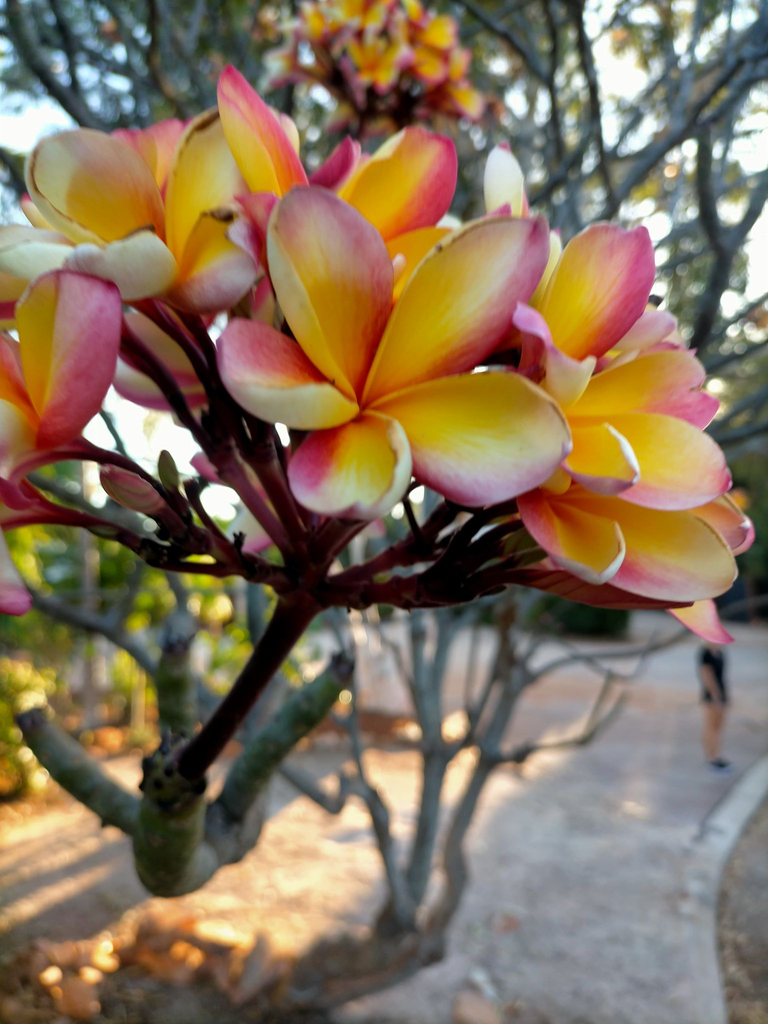 Frangipani flowers
Depending on where in the garden they are depends on how we want them to grow. Along the front they provide good shade from the harsh sun to other plants and help to cover the double-storey façade, giving a tropical appearance. In the garden beds around the pool and in the courtyards it is preferred to keep them a bit smaller, it is still nice for shade but if they grow too tall they look out of place in the small area.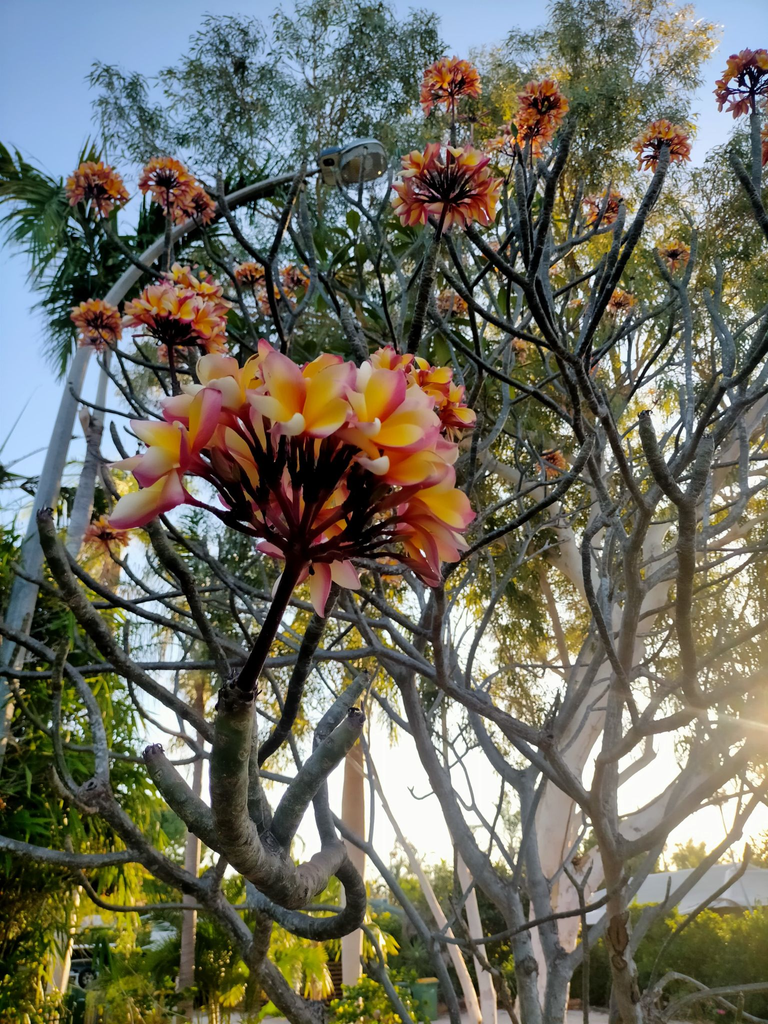 I plan on being here a couple more months so as the season changes it will be interesting to see what happens. I don't know a lot about most of these plants as the climate is very different to what I'm used to so I'm learning on the go!
I have a small greenhouse out the back where I have a little collection of plants growing, either from cuttings or babies I seperated and would love to get them planted before I leave. It's a shame it was left unattended so long as there was a large quantity of dead plants out the back.
If anyone has any suggestions on some good tropical plants let me know and I'll try and acquire some for the garden :)