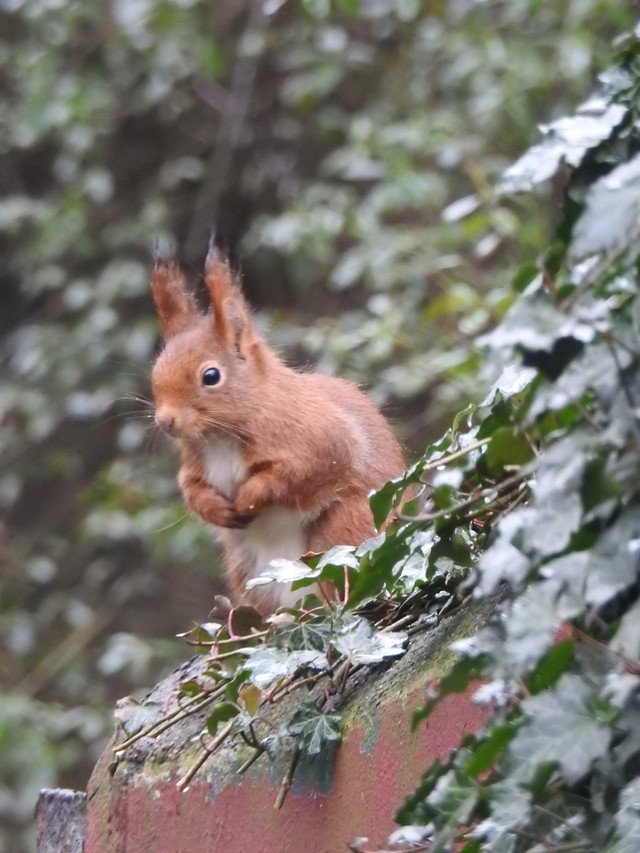 Ich habe euch ja schon einmal "unsere"Tiere im Garten gezeigt.
Es leben dort auch mehrere Eichhörnchen.
Wenn man aus dem Fenster schaut, kann man sie oft beobachten, wie sie rumtoben, über die Wiese hüpfen und natürlich täglich im Futterhaus sitzen und den Vögelchen alles wegmampfen!
Es ist allerdings nicht leicht, sie zu fotografieren, denn sie bewegen sich schnell und hauen sofort ab, wenn man rauskommt.
🐿 🐿 🐿 🐿 🐿 🐿 🐿 🐿 🐿 🐿 🐿 🐿🐿 🐿 🐿 🐿 🐿 🐿 🐿 🐿
I already showed you "our" animals in the garden.
Several squirrels also live there.
If you look out the window, you can often watch them romp around, jump across the meadow and of course sit in the bird feeder every day and munch everything away from the birds!
It's not easy to photograph them though, because they move fast and take off immediately when you get out.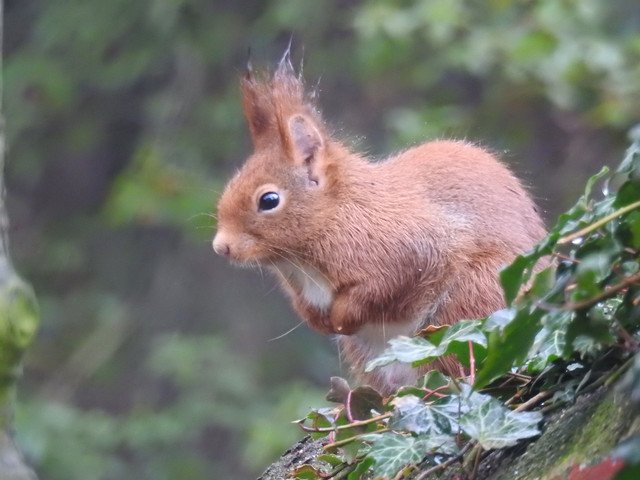 Dieser kleine Kerl hatte allerdings keine Eile.
Nachdem er sich beim Vogelfutter bedient hatte, hüpfte er auf die Mauer und saß dort einige Minuten ganz ruhig.
🐿 🐿 🐿 🐿 🐿 🐿 🐿 🐿 🐿 🐿 🐿 🐿🐿 🐿 🐿 🐿 🐿 🐿 🐿 🐿
This little guy was in no hurry, though.
After helping himself to the birdseed, he hopped up on the wall and sat there for a few minutes, very quietly.