Good evening everyone, how are you today? I hope that you are all fine. My topic for tonight is my beautiful and fascinating pictures I had. I always make a photo hunting on the things around us. That is I am going to share it with you.
Small Wild Mushroom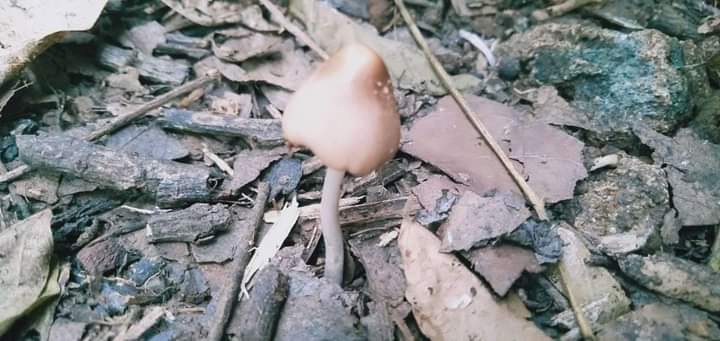 As I doing some photo hunting, I noticed this kind of mushroom. It looks fascinating and beautiful because of its shape, form and colors. Although this is not an edible mushroom but still it can give an attraction to all people who sees it.
Thus kind of mushroom grows in the shady and cool places just like under the grass, dead leaves, bushes and any cool places.
Newly Plant Grows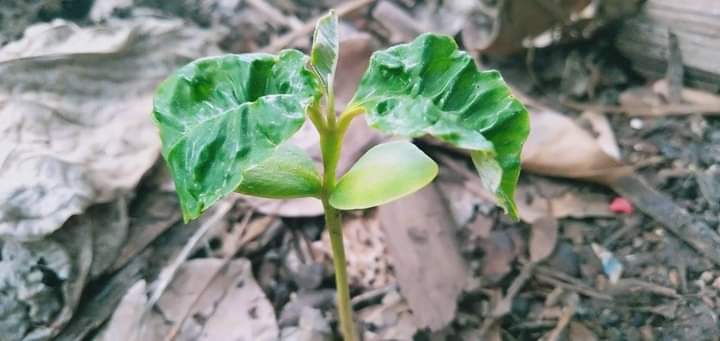 This is the second picture I taken, and this plant represents the new day, and or hope for all living things. It is very beautiful because of the plants grews on its seed. We called this plant Germilina and it grows just like any other trees.
This kind of plant is very useful specially if we build houses and any construction firm.
Frog Croaks At Night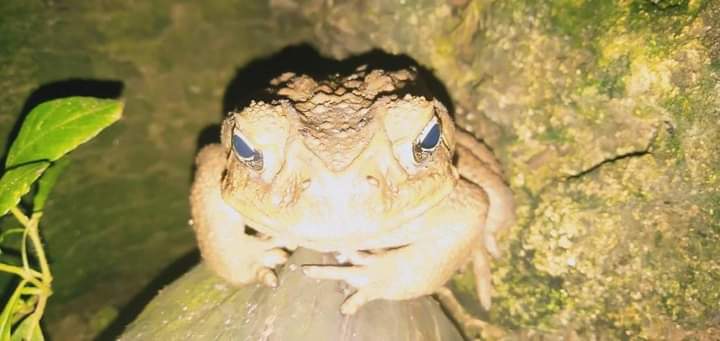 I was so very amazed of this frog because of its color and behaviour. When I was walking at night, I noticed this frog croaking on the top of the rock, so I decided to take a picture of it, and luckily the frog wont hop it away while I was taking a picture.
This kind of frog is very popular at known here in our place, it croaks after the rain stops.
Omang ( Crab )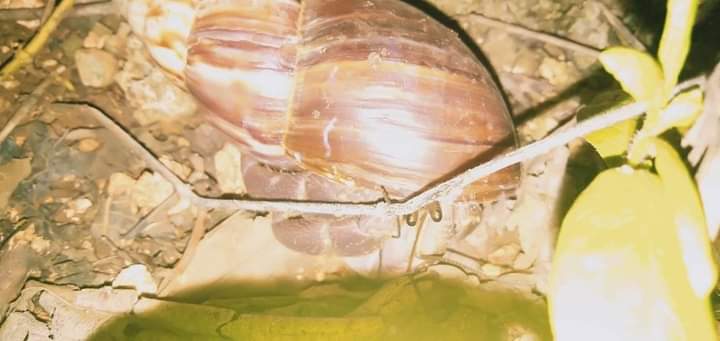 This is what we called omang, a kind of crab with a shell of it. It gets any empty shell and make it as thier house or hiding place. Usually, this kind of crabs lives in the rock near at the sea and it comes out during at night.
Thier are different types of this crabs, some of it will grow large and some are only small. The growth of this species depends of the shell they carried and their back and brings wherever they go.
My Guniea Pig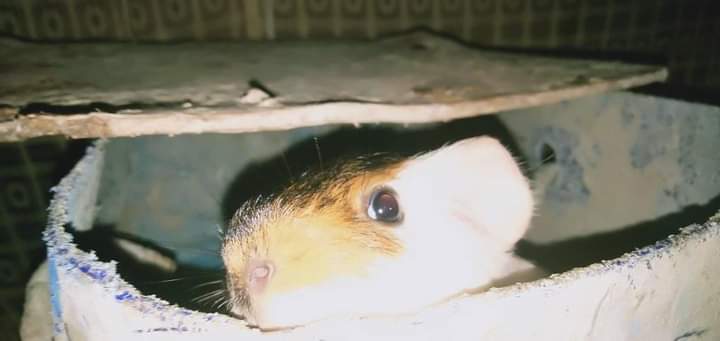 I wondered why they called it Guniea pig but the face is just like a rat, and my curiosity gives an answer why. Its because of the sounds of this kind of animals that just like a piglet.
This kind of animals is good in hidding and it eats vegetables only just like carrots. Some of this eats feeds but preferably, it eats vegetables.
There are so many interesting things and or living things that are not yet discovered, all we have to do is to observe, discovered and take care of it.
Thank you for reading and have a good day to all of us.