So a summer's walk mooching round an old hippy camp out in a forest of North Wales.
The Saturday afternoon nearly ended in disaster.
I was not looking at my path, oblivious to everything in my search for the hippies living off grid.
When I was just a footstep and a half away from plonking down on what I then saw and thought was a single coiled up snake enjoying the sun on its back.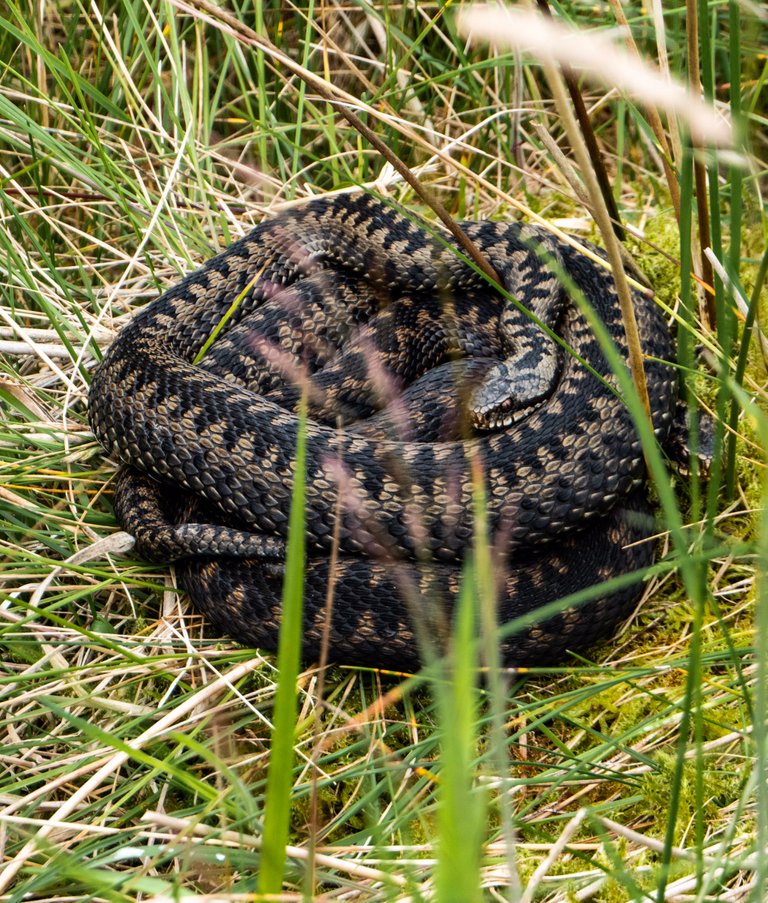 I showed the snap to a few and I have since been told
A) the markings indicate the common European viper, the only venomous snake in the U.K.
B) there are actually two snakes intertwined
C) just focus on where you are walking and stop runner necking
it is seen as a sign of very bad manners to ask a lady to smile for the camera when she is in the throes of orgasm but not being one to follow conventional rules I couldn't resist