Hey boys and girls,
I am a big nature fan and often can be found outside in the woods. Plenty of time i encountered wildlife but not on that level that i could take a good picture of it.
That had to change.
I see many pictures of animals close by and google told me there are many wildlife observation huts. I found a good one build near an underground setts of a badger that have there home there for more than 15 years already.
We met the guide near a parking next to a little kreek from where we hiked up the mountain! through a narrow path we reached the hut. It was very well camouflaged and it was dug in at the aged of the forest. There where 4 windows where you could zit in front of to look outside into the woods.
When we were settled our guide went outside to put down some korn and nuts for the animals. That was a little disappointing, never crossed my mind the they would be lured out of their den with food.
But i think that's the way to keep a lot of customers happy!
:p
At first i didn't liked it a lot but after seeing the first badger it was all gone. They told us that there were living 4 badgers in the den at that time, mother and 3 little ones.
After a while the third badger come out but to bad we didn't see the number 4.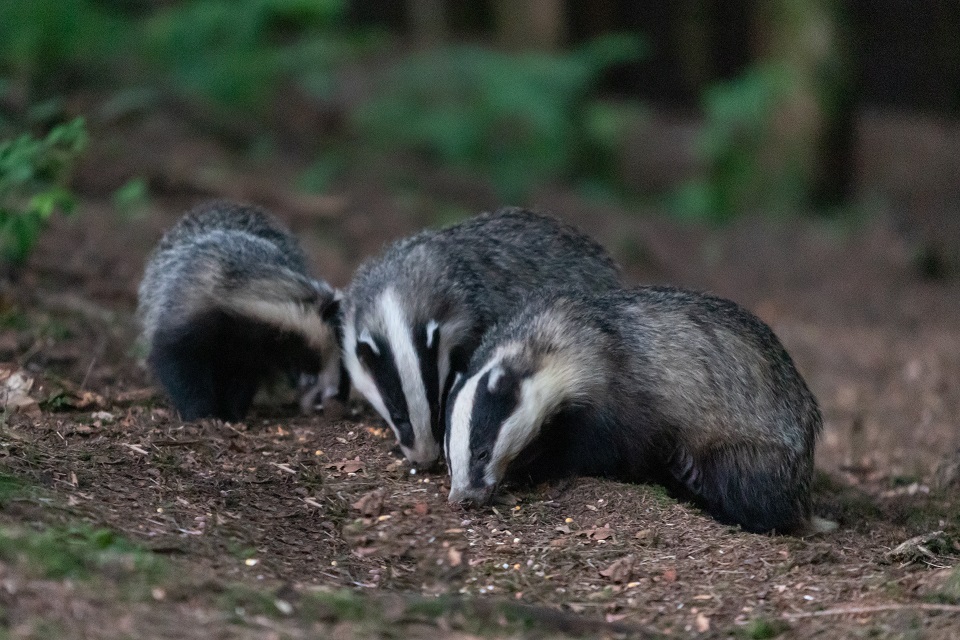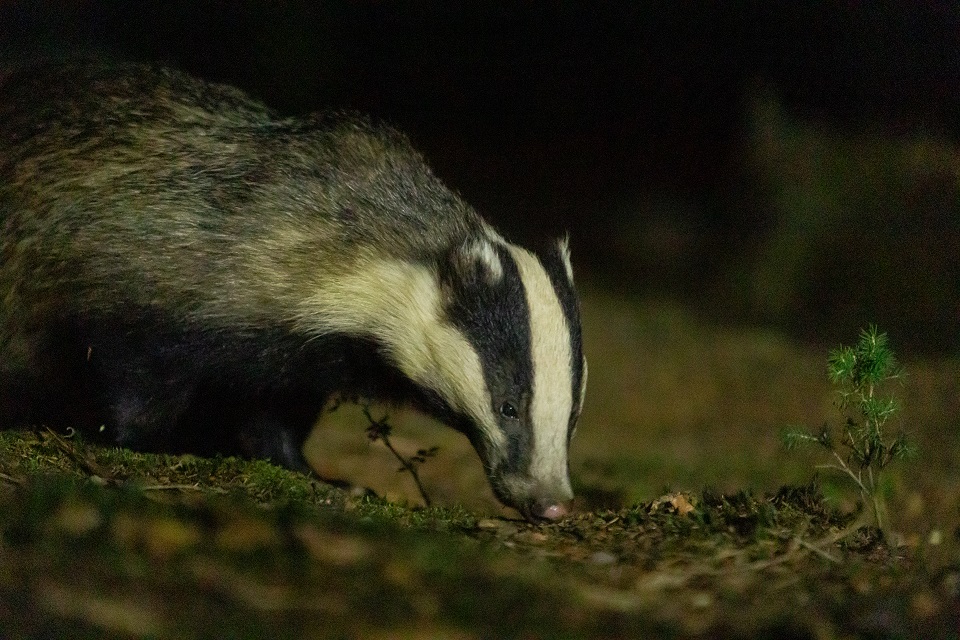 Every view minutes we saw a movement somewhere next to the hut bud we didn't see what is was. we also heard mice walking on the roof of the hut and then a of a sudden the little mouse appears in front of the hut. Boy that mouse is so extremely quick. So incredible difficult to capture it on camera. Took so many pictures but finally i hade on good picture.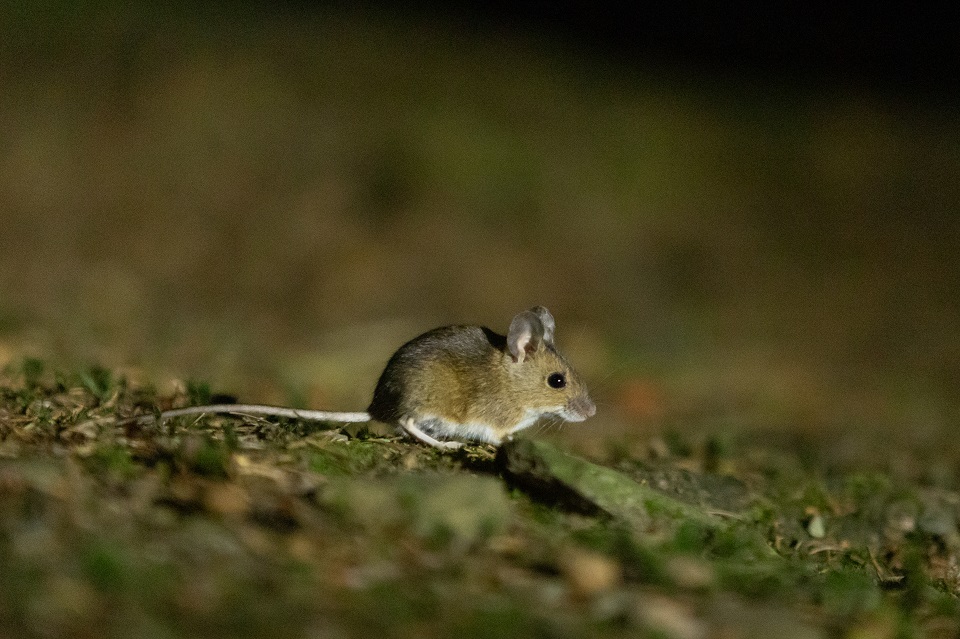 I think this was the best one of the night :p such a cute little mouse.
After 3 hours in the hut it was time to go, we were packing our gear and were almost ready to go back but then suddenly something appear out of the dark.
A big female wild boar! Within seconds 3 big ladys appear in front of the hut and we couldn't not go anywhere because that would have been dangerous.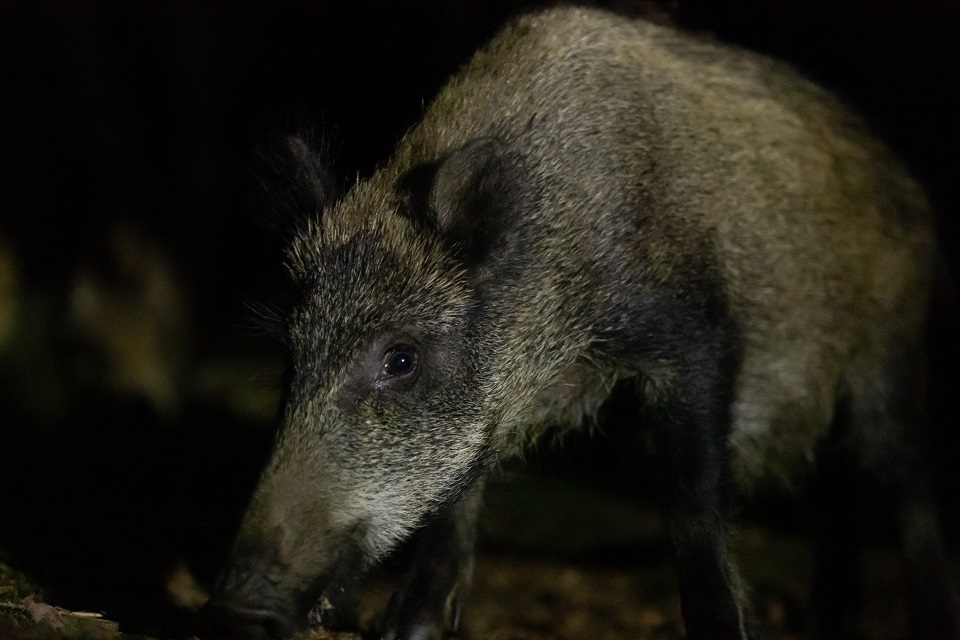 They are so big and made a lot of noise, but they weren't alone. The tree ladys where baby sitting on 10 little piglets. That was so awesome to see. They looked so cute and the came so close to the windows.
Al feeding on the korn and nuts.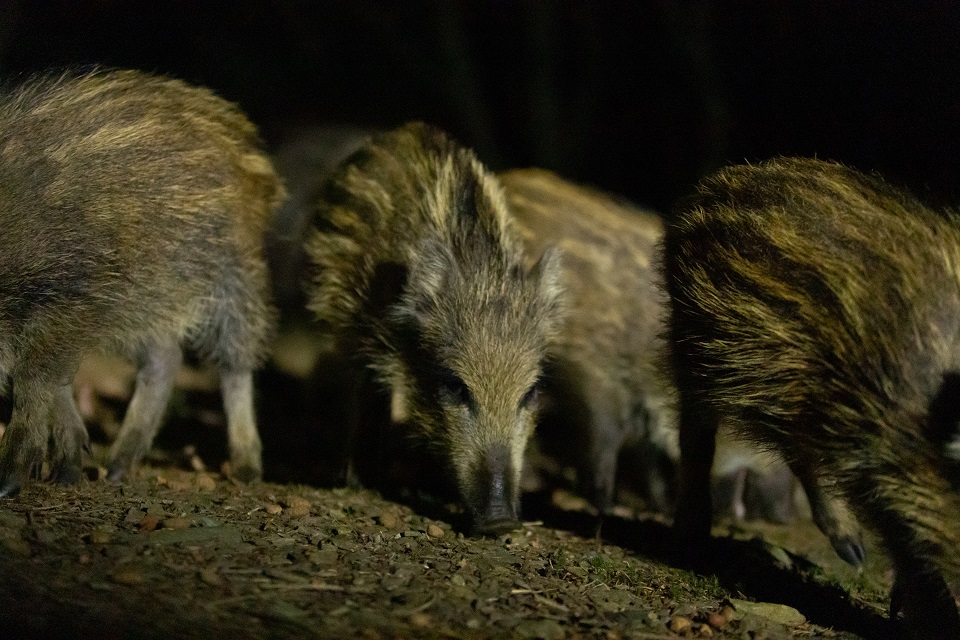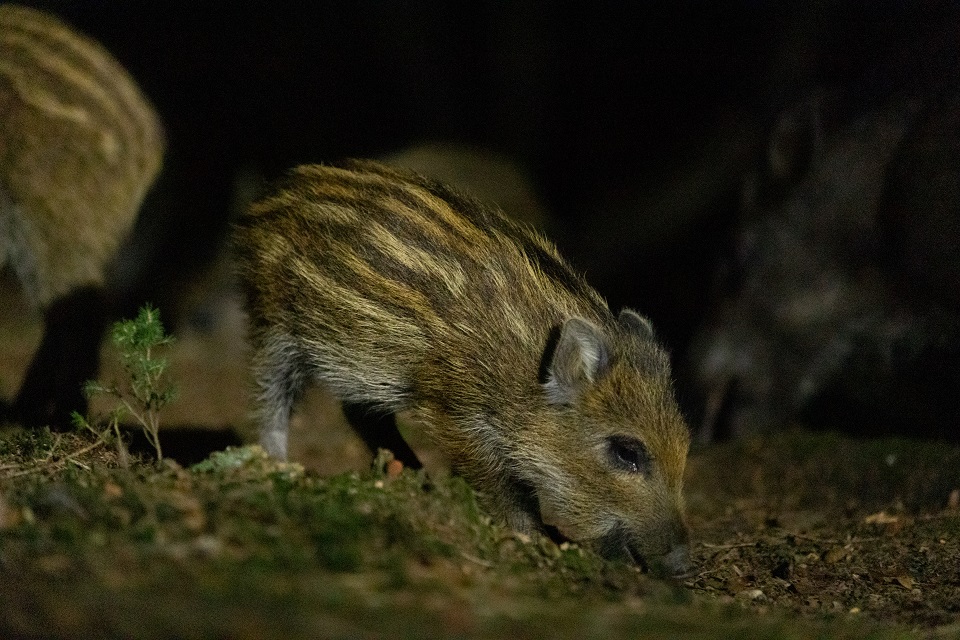 We came to the hut just before sunset and after a while the guide put up a light! The animals didn't mind at all and just kept feeding. It was a fun experience to see those animals close by and we took some nice pictures. If you have the chance to do something like this a would recommend it!
Forgot the fox we saw, to bad to far away to take a picture of it :p