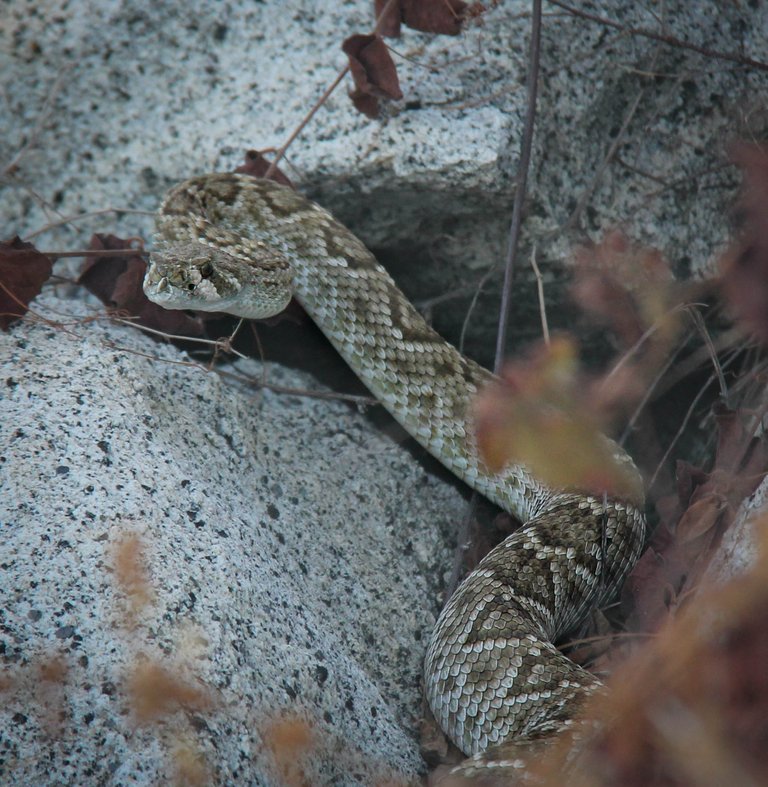 I heard this rattlesnake long before I saw it, and I can tell you I backed up so fast I almost fell down the hill we'd just climbed up. It was so well camouflaged that even after I stopped to look for it it took me a good few seconds before I could see it.
I have tried IDing this rattlesnake but even individuals of the same species can look widely different. I'd love some help if anyone knows. It was spotted on a trail in Baja California Sur, Mexico.
---
All images in this post were taken by and remain the Copyright of Bree Plater unless stated otherwise.

You can see more photos at:
website: https://saultphotography.com/
Instagram: @roaming.rammie and @saultphotography
Twitter: @sault_photo

If you'd like to learn a bit more about the photography featured on our page you can read an interview with did with Photofeed here.