Alloha hivers!
Before we celebrate our New Years eve we've decided to visit our farm just few minutes away from our house. My lil brother from Davao City is with us. He just want to spend his New Years eve here in our place.
I've been shared already our humble farm here just last year only but this time we will get some buko. One of our dessert last New Years eve, a buko salad. We Filipino people really loved buko.
The coconut water also is good to our health. May help prevent kidney stones. Good source of several nutrients. May have anti oxidant properties.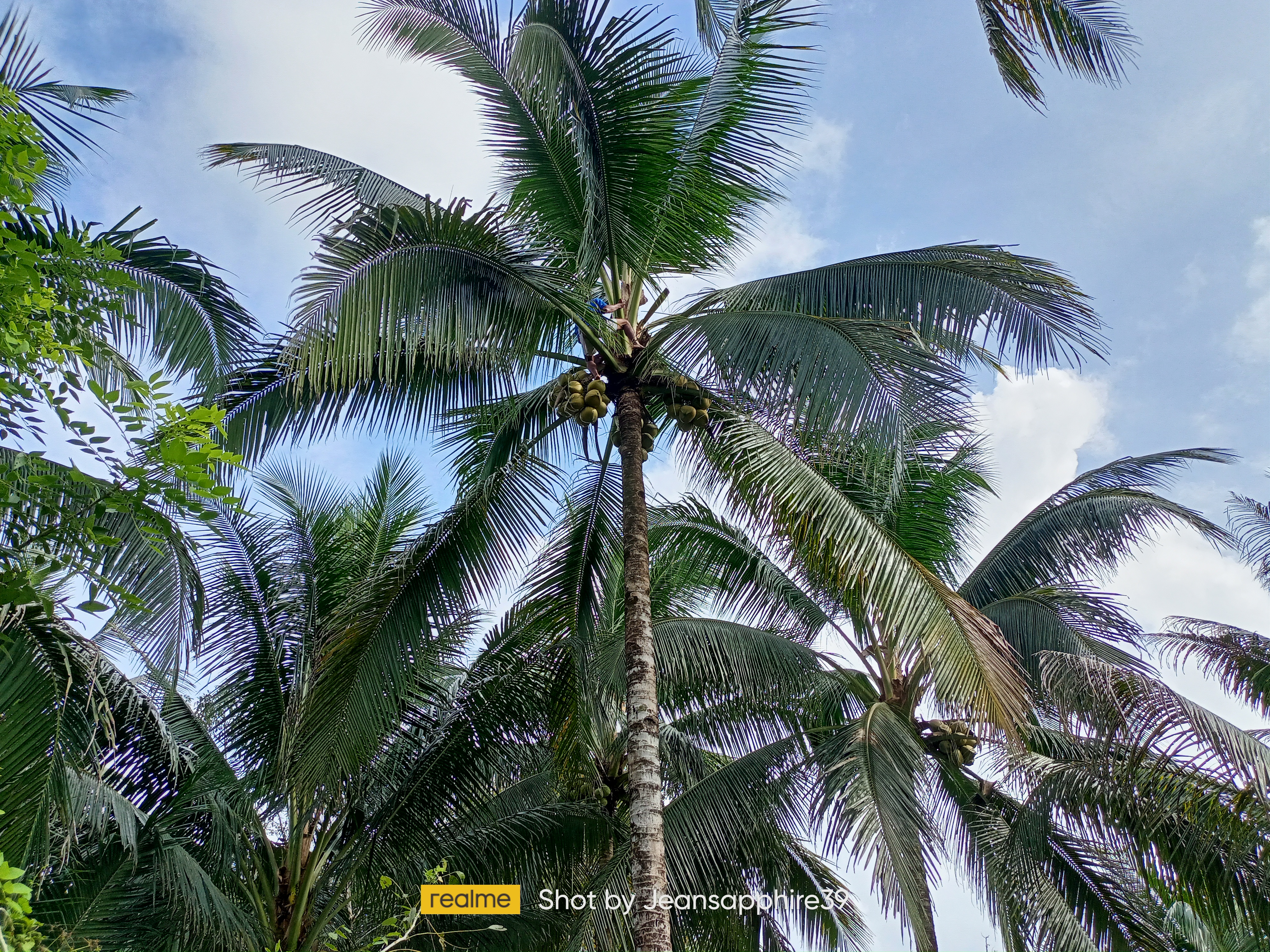 (Our caretaker along the coconut tree)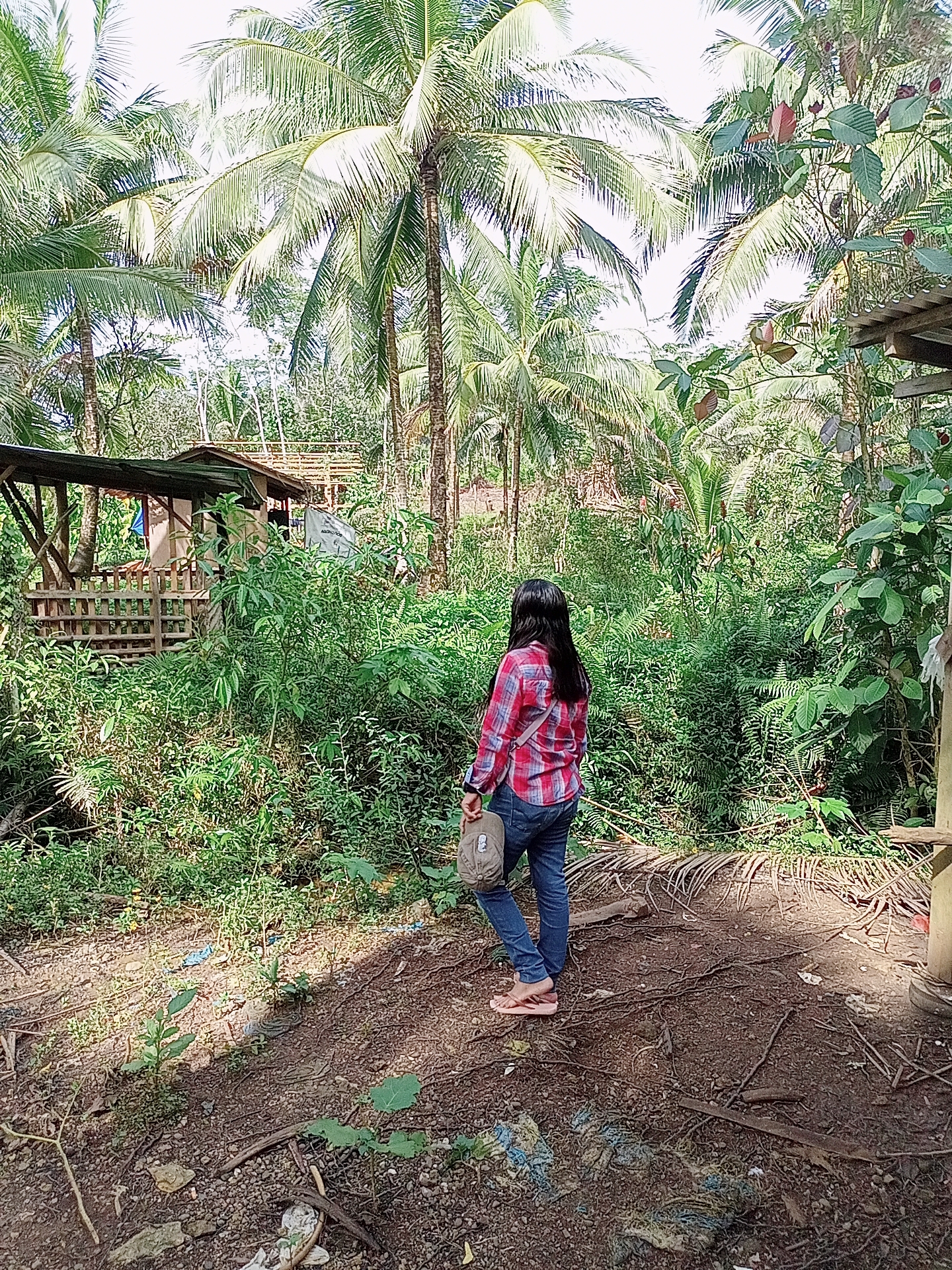 (thats mhe🤭)
Elmer and his family is living in our land for free. As long as they take good care our farm. We have piggery, banana plantation, some vegetables been planted and also the coconut trees.
We know that trusting people is not easy but my father give them a 100% trust because they want a roof for themselves. Then in return they've been good to us. Everytime we visit at the farm they really accommodate us. Thanks to them.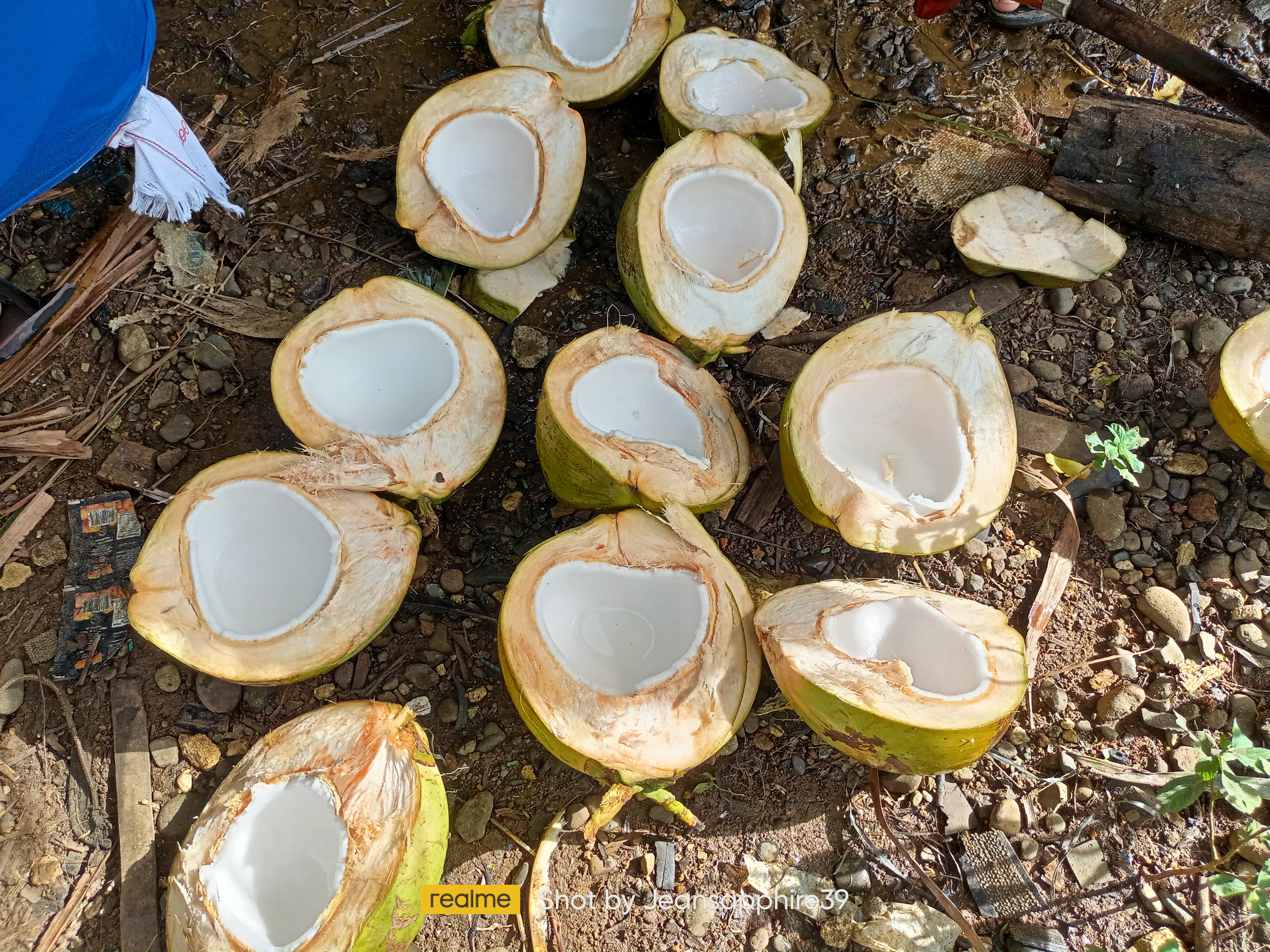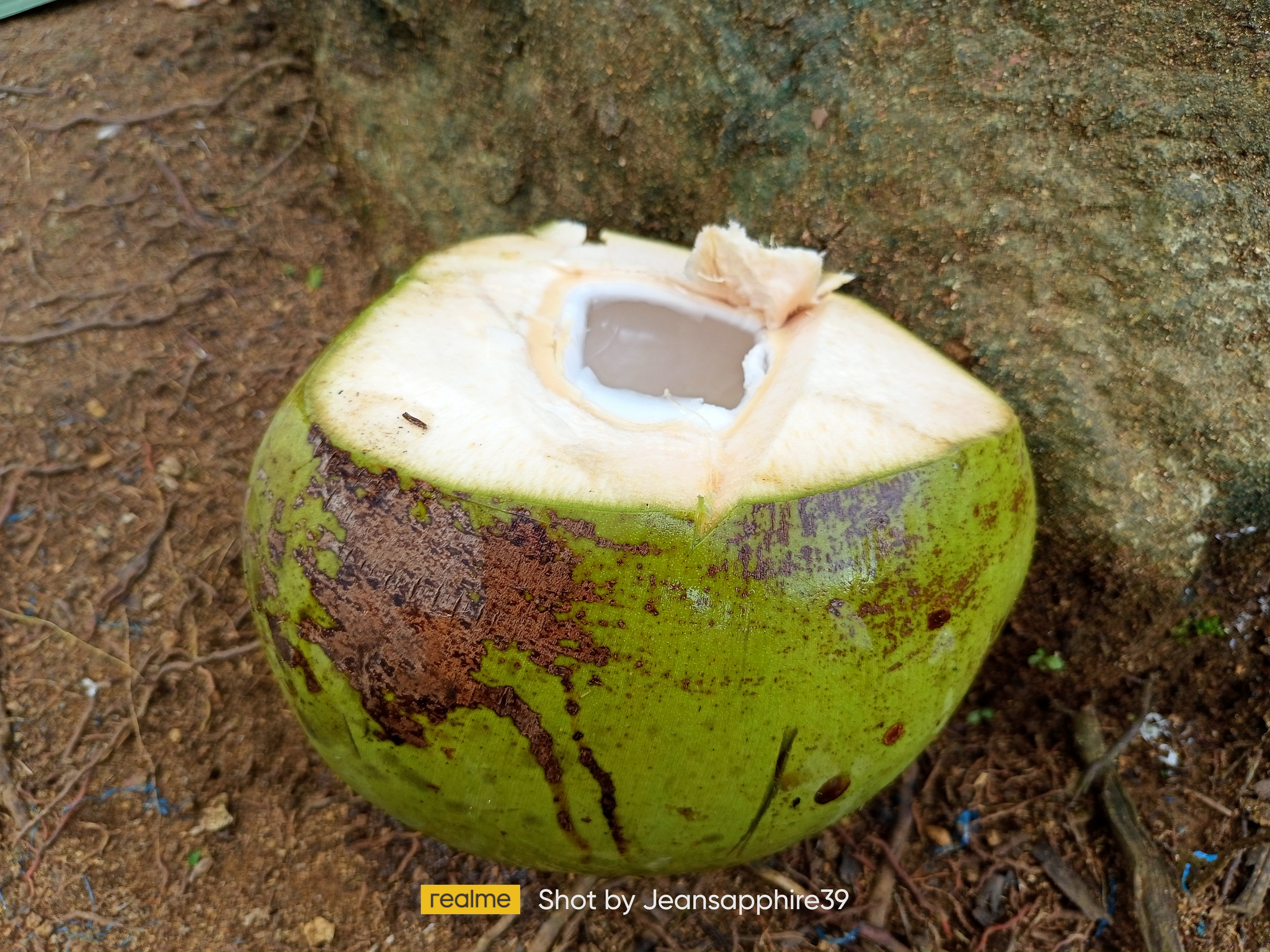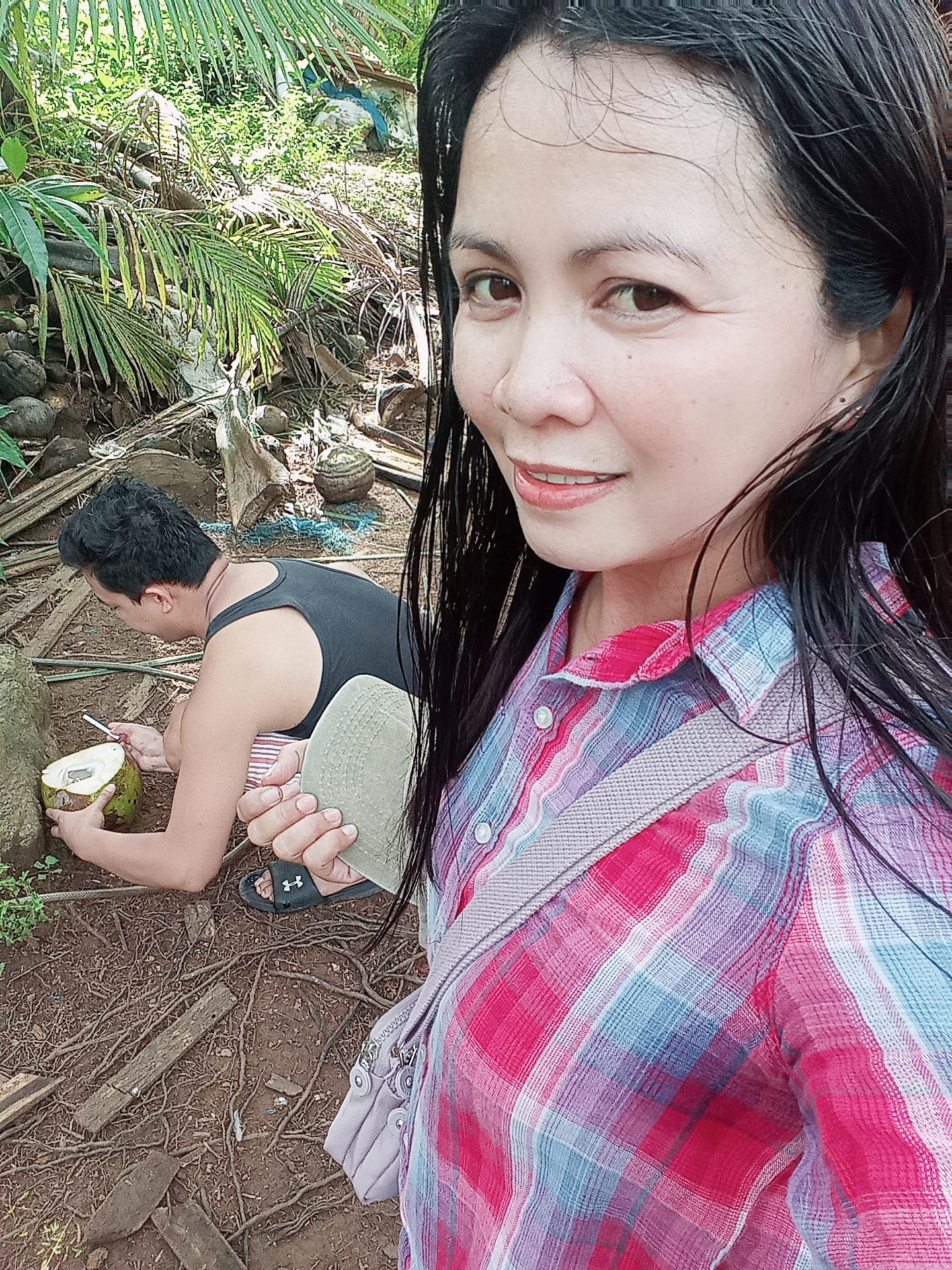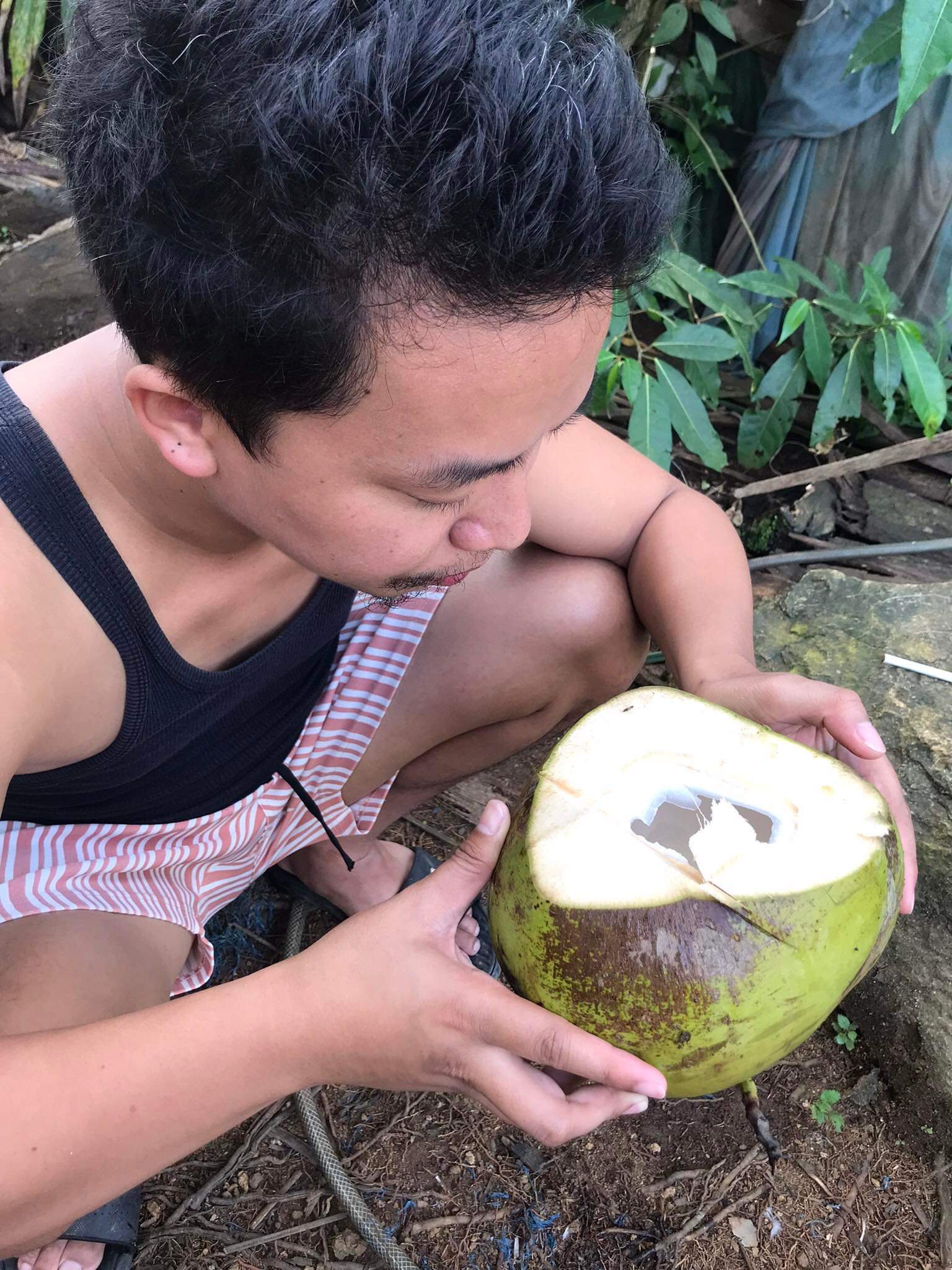 (My lil brother)
This is the first batch of buko. We helped each other. We used the coconut grater to take off the fresh buko but before that we drink first the coconut water. Then my younger brother really drinks a lot because he really want it. It's very expensive at Davao City.
Even here in our place it cost 25php per buko, oh my goodness! It's quite expensive right? How much more at the city. We're so lucky that even were not so rich but living in a province is totally a gift on us. We can have a fresh foods at the farm. We dont need to buy some of it at the market.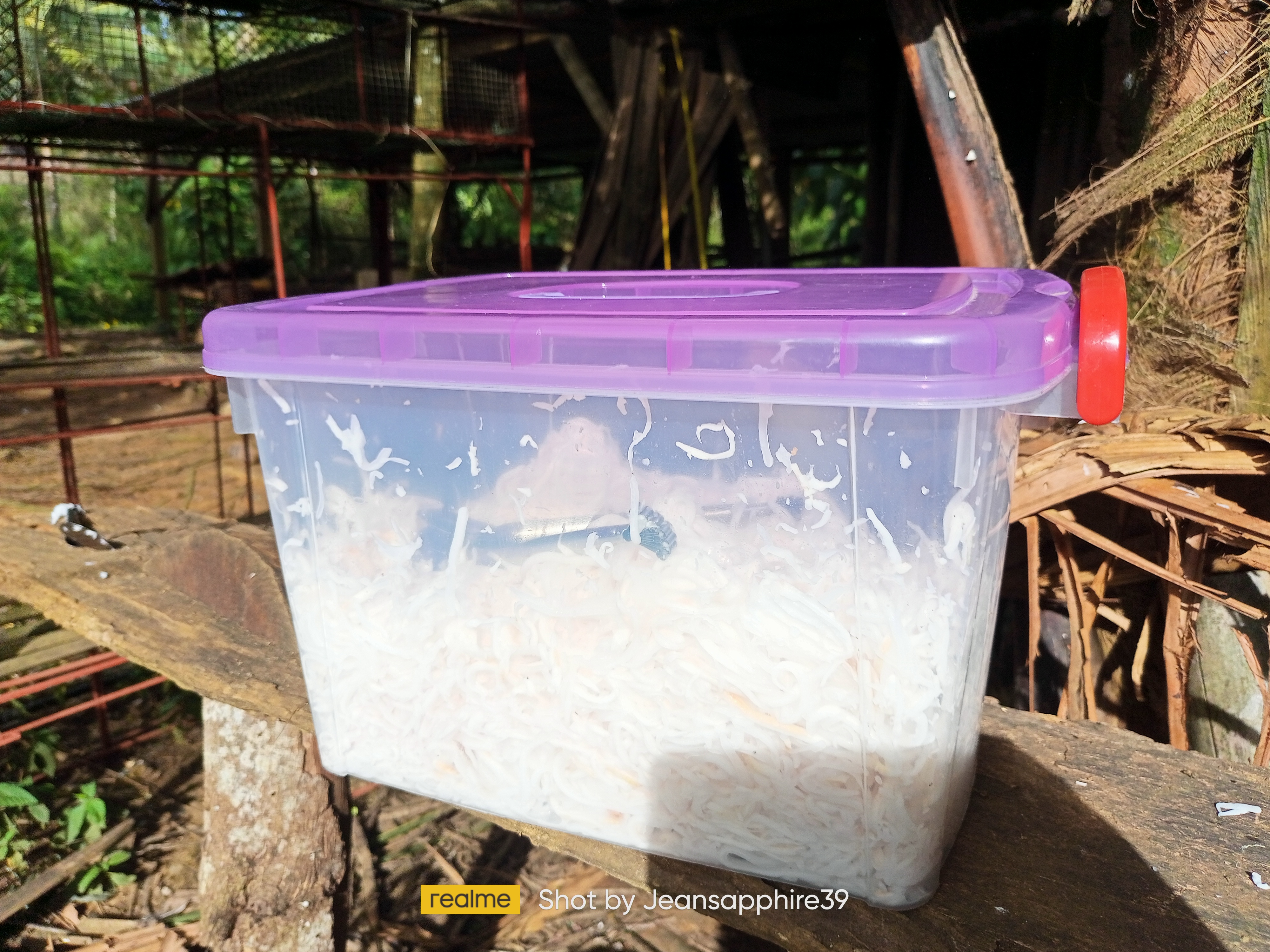 (Yummy buko)
Charannnnn! This all the buko that we had. It's really a lot. Upon scraping were also eating hahaha. We're very full. Thanks God for the fresh buko.
Outside our farm...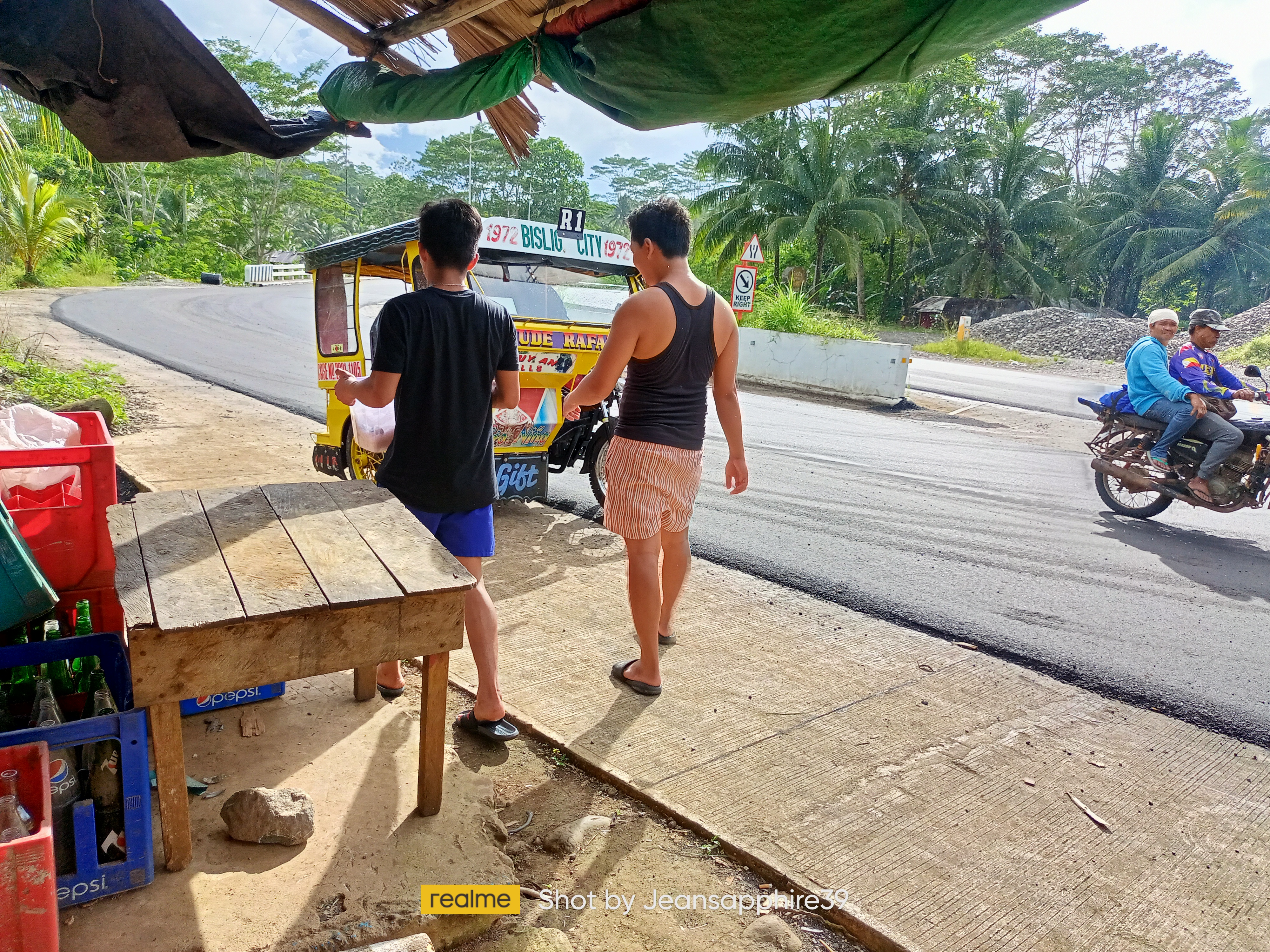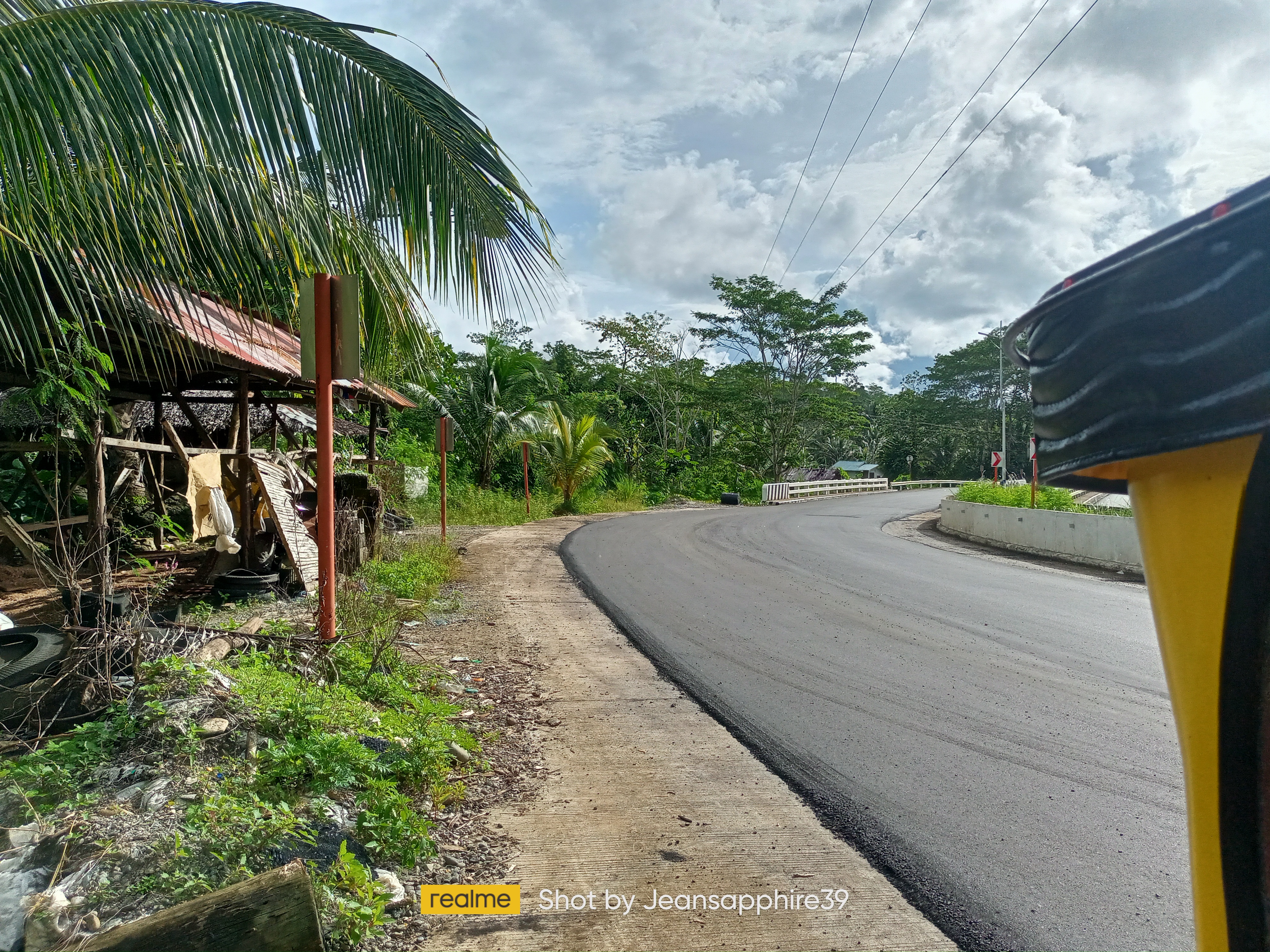 It's time to say goodbye to our farm. I give some tips for Elmer for helping us. We enjoy our few hours of staying at the farm. It's totally fresh that we can relax for a while.
That's all for todays blog and thanks for reading guys. See you in my next blog. Keep safe everyone.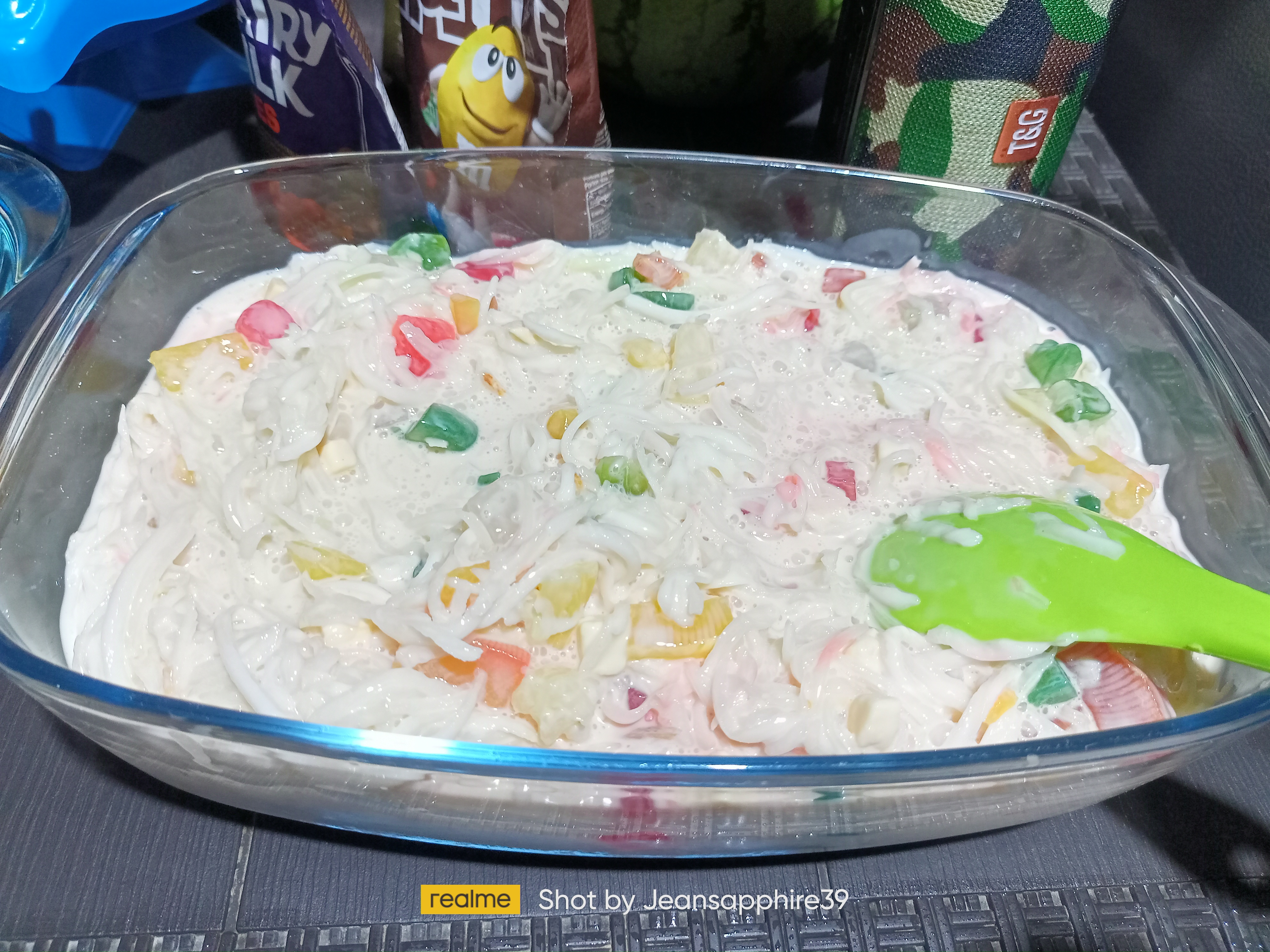 (The buko salad)
Here's some videos at the farm:
https://fb.watch/hXg8lg7bdt/
https://fb.watch/hXg9vX8UwF/
All photos are originally mine ..
Shot by: realme C25s
January 9, 2023
11:20 am
Monday
Philppines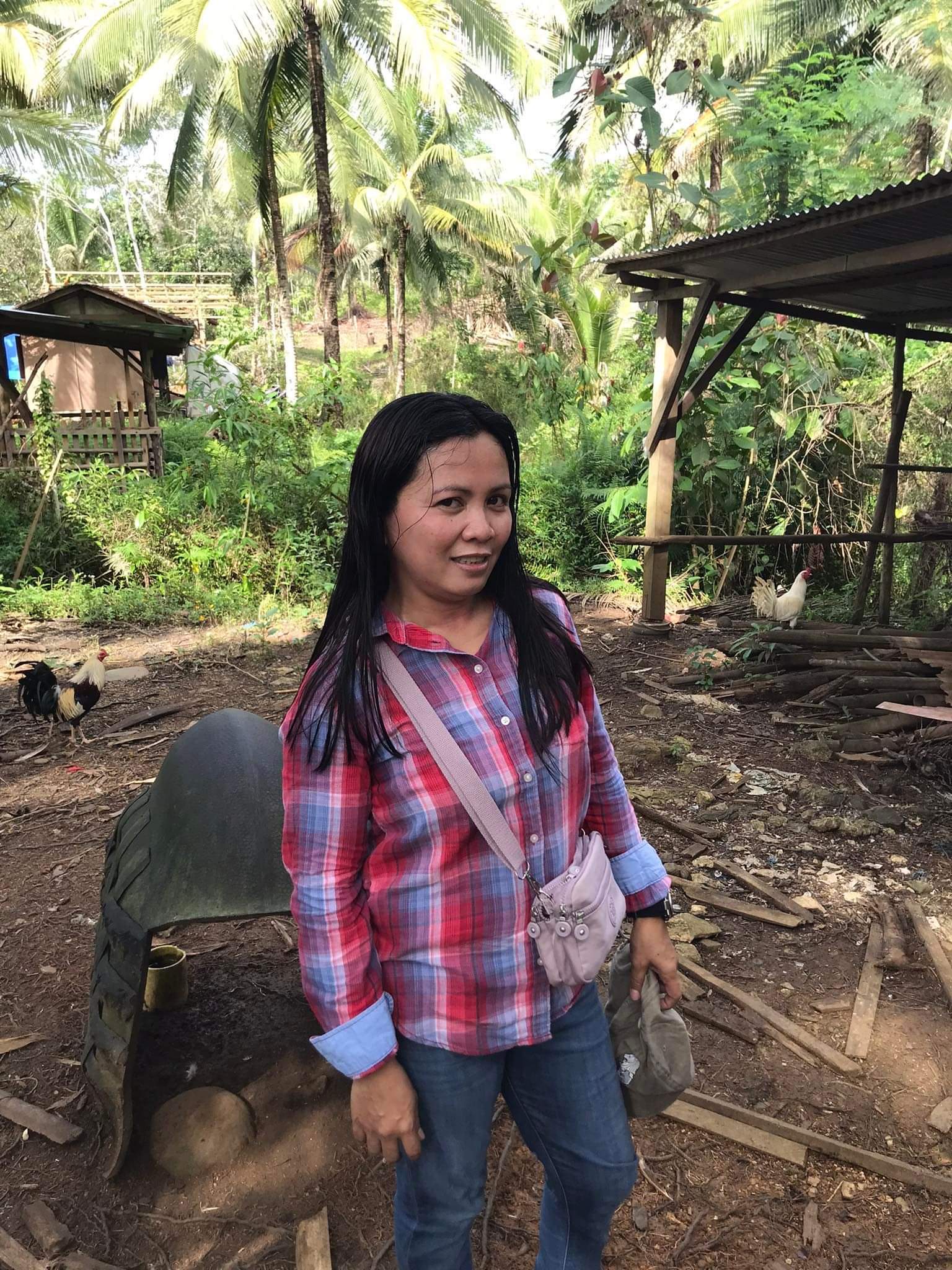 The fighter mom,
©Jeansapphire