Spanish
Autor: @josem22
Muy buenos días tengan todos mis queridos amigos, en mi lugar dándole las gracias a DIOS 🙏, por permitirme compartir este día tan hermoso, hoy les hablaré sobre un lindo camaleón que amaneció en casa, este día tan hermoso.
English
Author: @ josem22
Good morning have all my dear friends, in my place thanking GOD 🙏, for allowing me to share this beautiful day, today I will talk to you about a cute chameleon that woke up at home, this beautiful day.
---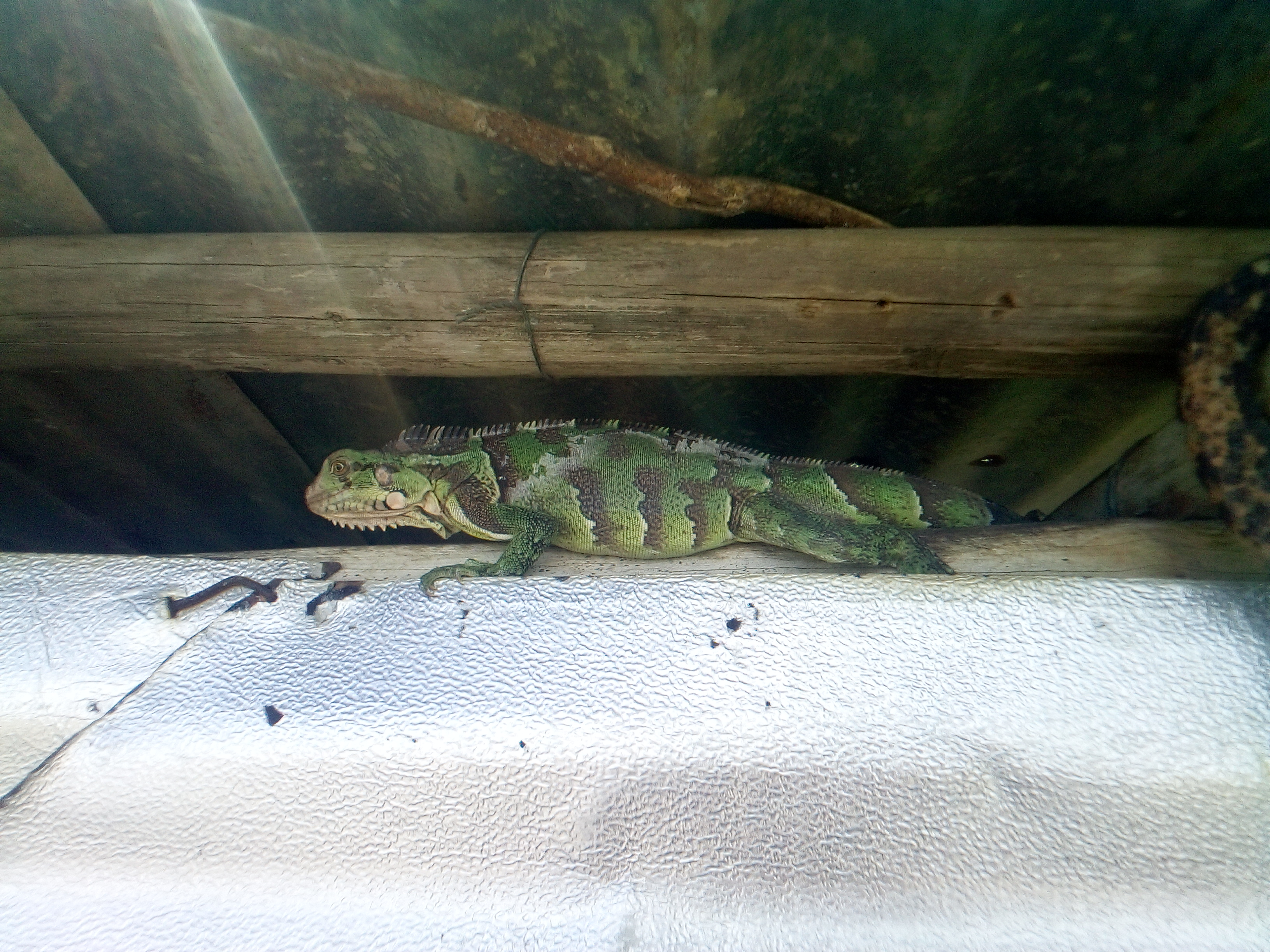 ---
Spanish
La defensa de este camaleón, es que cuenta con un cambio de color en su piel, para no ser visto por cualquiera amenaza, también cuenta con la habilidad de nadar, en lo más profundo del agua porque aguanta mucho oxigeno bajo el agua.
Este reptil es un animal insectívoro, y herbívoro, ya que se alimenta principalmente de insectos, el se alimenta también de frutas, verduras, y hojas de plantas.
Esto fue todo queridos amigos, gracias por visitar mi blog.
English
The defense of this chameleon is that it has a change of color in its skin, so as not to be seen by any threat, it also has the ability to swim, in the depths of the water because it holds a lot of oxygen under water.
This reptile is an insectivorous and herbivorous animal, since it feeds mainly on insects, it also feeds on fruits, vegetables, and plant leaves.
This was all dear friends, thank you for visiting my blog.
---

---