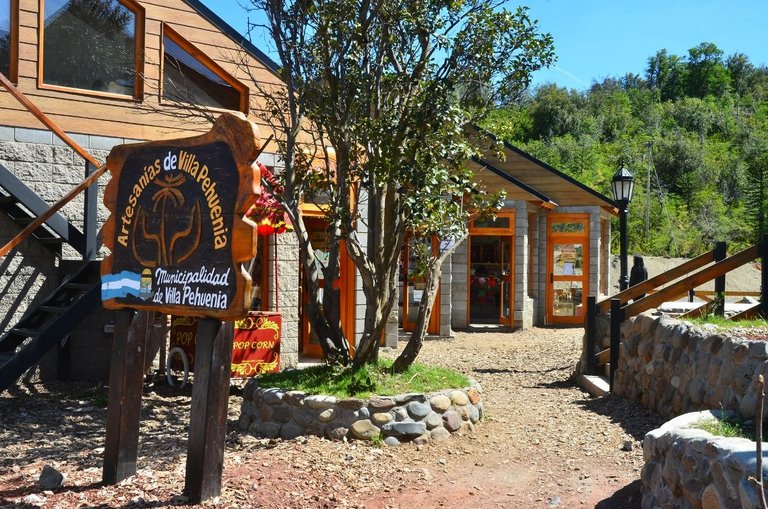 Villa Pehuenia: A Paradise for Nature and Adventure Lovers
If you are looking for a place to escape the stress of everyday life and immerse yourself in the beauty of nature, then Villa Pehuenia is the perfect destination for you. This small paradise in Argentina is the dream of any backpacker or traveler looking for adventure and contact with nature.
Privileged location: Villa Pehuenia is located in the province of Neuquén, Argentina, surrounded by mountains, streams and a beautiful lake. This place offers a warm and sunny climate, which makes it ideal to escape the cold winter. In addition, the village is easily accessible by road or by flight to the city of Zapala, from where it can be reached in a one-hour drive.
Villa Pehuenia: Un Paraíso para los Amantes de la Naturaleza y la Aventura
Si estás buscando un lugar para escapar del estrés de la vida cotidiana y sumergirte en la belleza de la naturaleza, entonces Villa Pehuenia es el destino perfecto para ti. Este pequeño paraíso en Argentina es el sueño de cualquier mochilero o viajero que busca aventura y contacto con la naturaleza.
Ubicación privilegiada: Villa Pehuenia se encuentra en la provincia de Neuquén, Argentina, rodeada de montañas, arroyos y un hermoso lago. Este lugar ofrece un clima cálido y soleado, lo que lo hace ideal para escapar del invierno frío. Además, la villa es fácilmente accesible por carretera o por vuelo hasta la ciudad de Zapala, desde donde se puede llegar en un viaje de una hora en auto.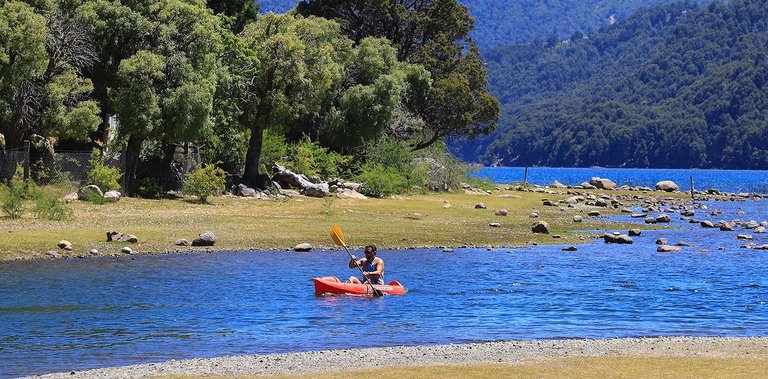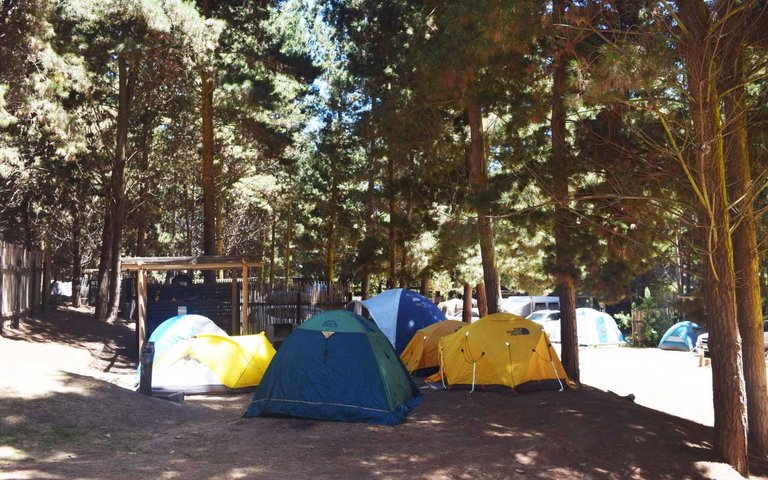 Outdoor activities: If you are an adventure lover, Villa Pehuenia is the perfect place for you. You can enjoy hiking, horseback riding, fishing in Lake Aluminé, swimming, kayaking and much more. The natural landscapes are breathtaking and offer you a unique experience in contact with nature. In addition, you can take excursions to places like Lanín National Park, where you can enjoy hiking and exotic bird watching.
Vibrant local community: Villa Pehuenia has a vibrant local community that is welcoming and friendly. You can visit the local markets, meet the villagers and try the delicious local food. The village is famous for its local products, such as mountain honey and local wine. In addition, you can attend local festivals and learn about the culture of the region first hand.
Beautiful scenery: The village is surrounded by mountains and streams that offer panoramic views of nature. In addition, Lake Aluminé is one of Villa Pehuenia's major attractions, with its crystal clear waters and sandy beaches. The lake is perfect for a picnic day or a refreshing swim. The mountains also offer spectacular views and are ideal for a day of hiking.
Actividades al aire libre: Si eres un amante de la aventura, Villa Pehuenia es el lugar perfecto para ti. Puedes disfrutar de senderismo, cabalgatas, pesca en el lago Aluminé, natación, kayak y mucho más. Los paisajes naturales son impresionantes y te ofrecen una experiencia única en contacto con la naturaleza. Además, puedes realizar excursiones a lugares como el Parque Nacional Lanín, donde puedes disfrutar de senderismo y avistar aves exóticas.
Comunidad local vibrante: Villa Pehuenia cuenta con una vibrante comunidad local que es acogedora y amigable. Puedes visitar los mercados locales, conocer a los habitantes de la villa y probar la deliciosa comida local. La villa es famosa por sus productos locales, como la miel de montaña y el vino de la región. Además, puedes asistir a fiestas locales y conocer la cultura de la región de primera mano.
Hermosos paisajes: La villa está rodeada de montañas y arroyos que ofrecen vistas panorámicas de la naturaleza. Además, el lago Aluminé es uno de los mayores atractivos de Villa Pehuenia, con sus aguas cristalinas y playas de arena. El lago es perfecto para un día de picnic o para un baño refrescante. Las montañas también ofrecen vistas espectaculares y son ideales para un día de senderismo.
Villa Pehuenia offers a wide variety of lodging options for its visitors, from camping to inns and luxury hotels. Here are some options for you to choose the one that best suits your needs:
Camping: If you are a backpacker and want to be in contact with nature, Villa Pehuenia has several campsites where you can pitch your tent and enjoy the panoramic views of the village.
Hostelries: Villa Pehuenia's inns offer comfortable and economical lodging. These guesthouses usually have a rustic and cozy decoration, and some of them offer breakfast included.
Cabins: If you are looking for privacy and comfort, Villa Pehuenia's cabins are a good option. These small cottages are located in quiet places and offer breathtaking views of the mountain and the lake.
Luxury hotels: Villa Pehuenia also offers luxury hotels with all the amenities and services. These hotels are designed to offer a luxury experience in the middle of nature, with swimming pools, spa, restaurants and much more.
No matter which option you choose, all of them will allow you to enjoy the beauty and tranquility of Villa Pehuenia. In addition, most of the accommodations are located near the recreational and outdoor activities that the village offers, so you can enjoy a carefree vacation. Choose the option you like best and come and enjoy Villa Pehuenia!
Villa Pehuenia ofrece una amplia variedad de opciones de alojamiento para sus visitantes, desde camping hasta hosterías y hoteles de lujo. Aquí te presento algunas opciones para que elijas la que mejor se adapte a tus necesidades:
Camping: Si eres un mochilero y quieres estar en contacto con la naturaleza, Villa Pehuenia cuenta con varios campings donde puedes montar tu carpa y disfrutar de las vistas panorámicas de la villa.
Hosterías: Las hosterías de Villa Pehuenia ofrecen un alojamiento cómodo y económico. Estas casas de huéspedes suelen tener una decoración rústica y acogedora, y algunas de ellas ofrecen desayuno incluido.
Cabañas: Si buscas privacidad y comodidad, las cabañas de Villa Pehuenia son una buena opción. Estas casitas pequeñas están ubicadas en lugares tranquilos y ofrecen vistas impresionantes de la montaña y el lago.
Hoteles de lujo: Villa Pehuenia también ofrece hoteles de lujo con todas las comodidades y servicios. Estos hoteles están diseñados para ofrecer una experiencia de lujo en plena naturaleza, con piscinas, spa, restaurantes y mucho más.
No importa qué opción elijas, todas te permitirán disfrutar de la belleza y la tranquilidad de Villa Pehuenia. Además, la mayoría de los alojamientos están ubicados cerca de las actividades recreativas y de outdoor que la villa ofrece, por lo que podrás disfrutar de unas vacaciones sin preocupaciones. ¡Elige la opción que más te guste y ven a disfrutar de Villa Pehuenia!