The various beauties of nature are hidden around us. As we look around, we see a variety of natural beauties that fascinate and attract us. I saw a mountain snail climbing a tree in front of our classroom building. It matched the inside of a tree. Which looked very nice. I really liked this scene so I took some photography of this snail at that time. Which I am now sharing with you through this favorite community. We hope you enjoy our photography.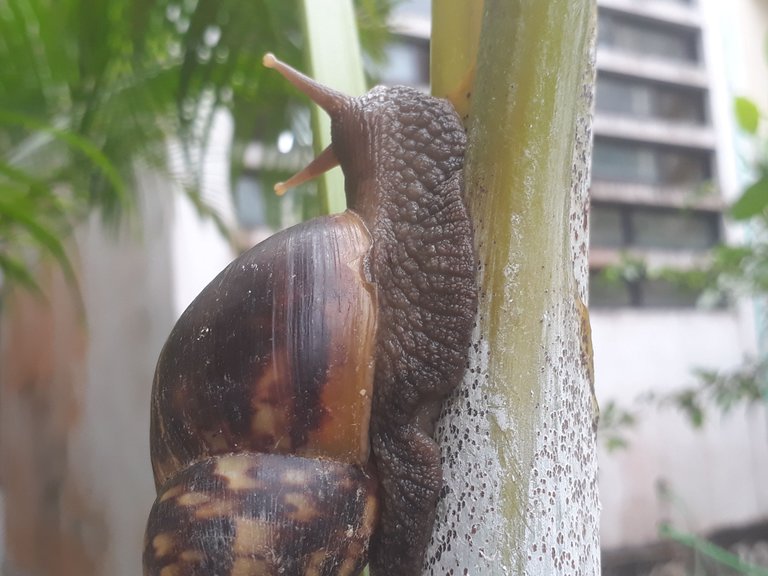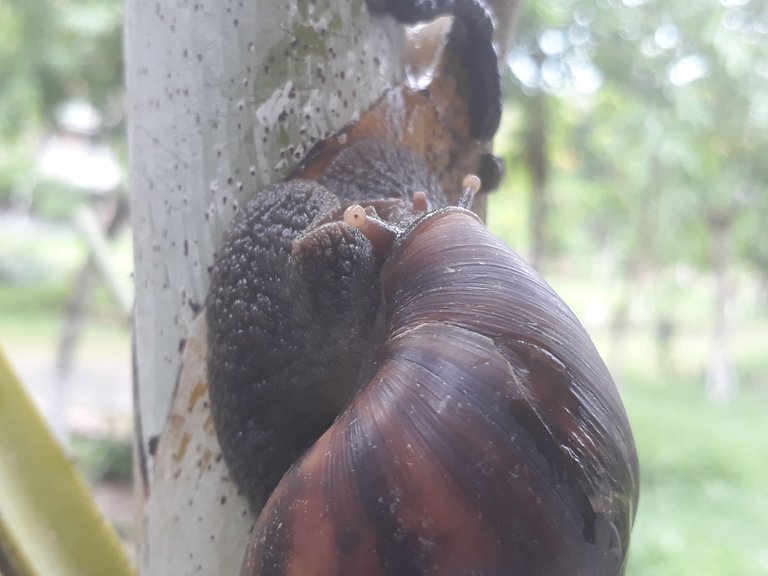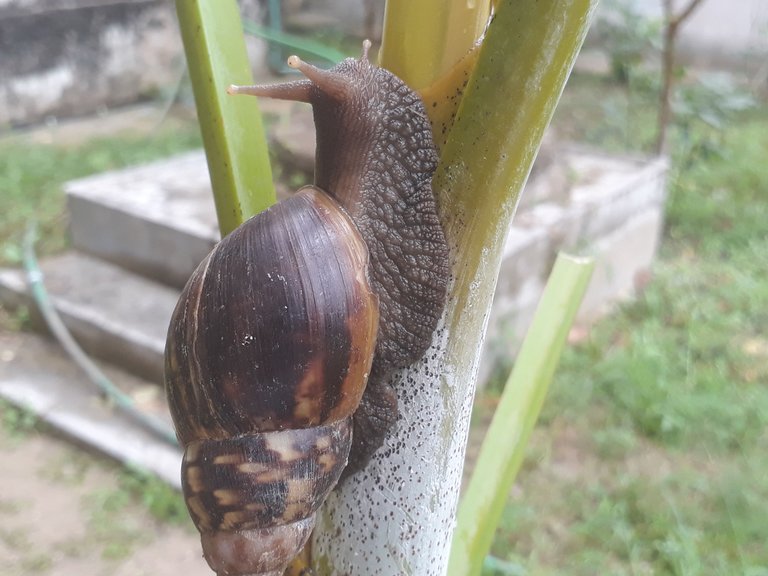 It is a mountain snail and this oyster is found in dry places. However, these snail seem to fall off a lot before it rains. But after the rain, that is, during this time, they seem to be alive. Even on trees and on top of trees, these snail stick out their inner parts and cling to the trees. Which looks very beautiful. Even a few months ago, it seemed that these oysters were just falling off.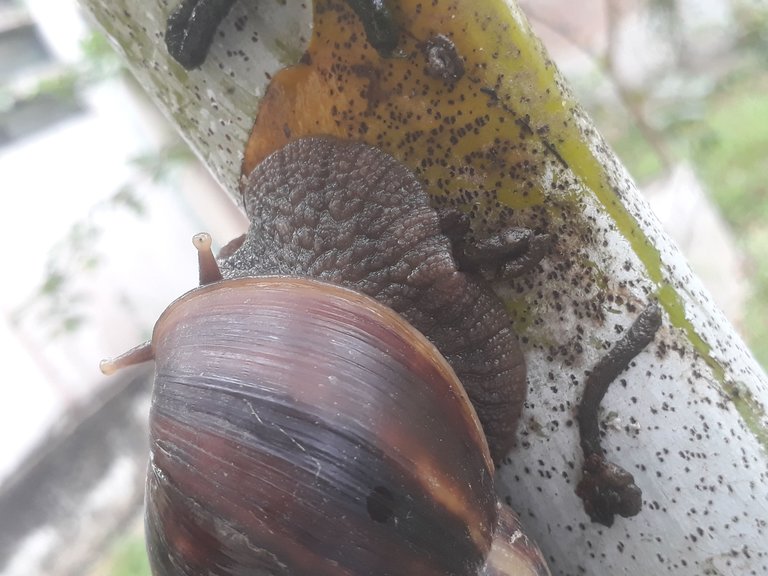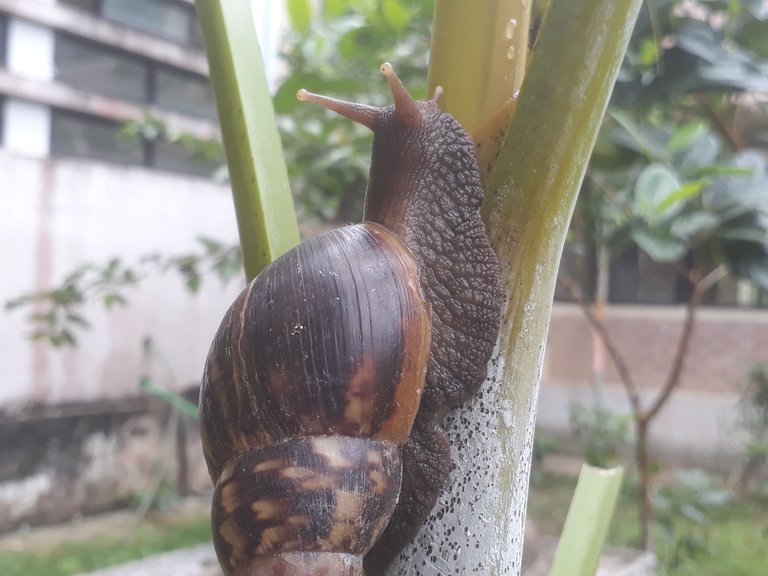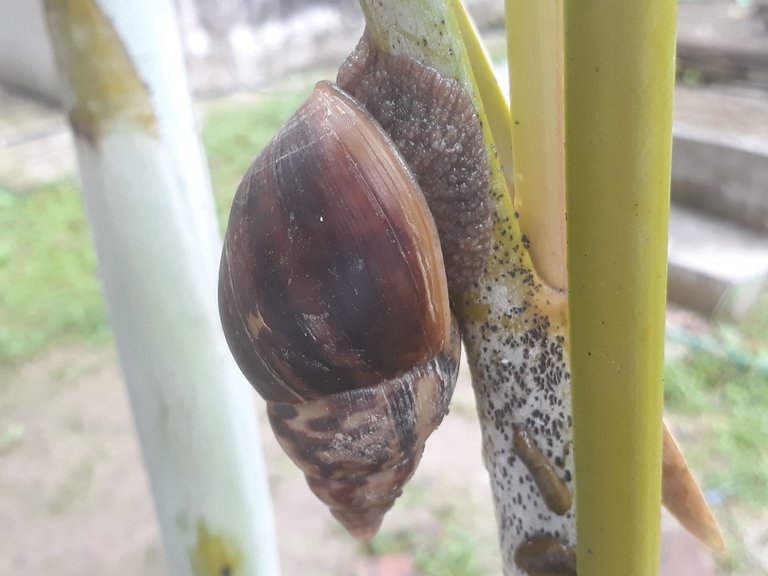 When I first saw these snails a few months ago, they looked very empty and looked like they were shell shells and hollow inside. But when I saw it a few days ago, I saw that it was in a landing position in the tree and moving from one place to another in the soil. Even when some snails broke, I saw black parts inside them. A few days ago, when we went to clean it, we found such sumps and these were broken by injuries. Then I saw that they were alive. These are really nice to look at. Because these are very different from snails in other regions. Especially in our region it is very different from snails. So I liked it a lot.
This post is totally plagiarism free and All the pictures taken by me
| Picture type | Nature Photography |
| --- | --- |
| Device | Samsung Galaxy J7 |
| Photography type | Hilly Snail photography |
| Focal length | 3.6 mm |
| Photo Location | Cumilla, Bangladesh |
| Photographer | @kawsar8035 |
Much Love And Best Wishes To All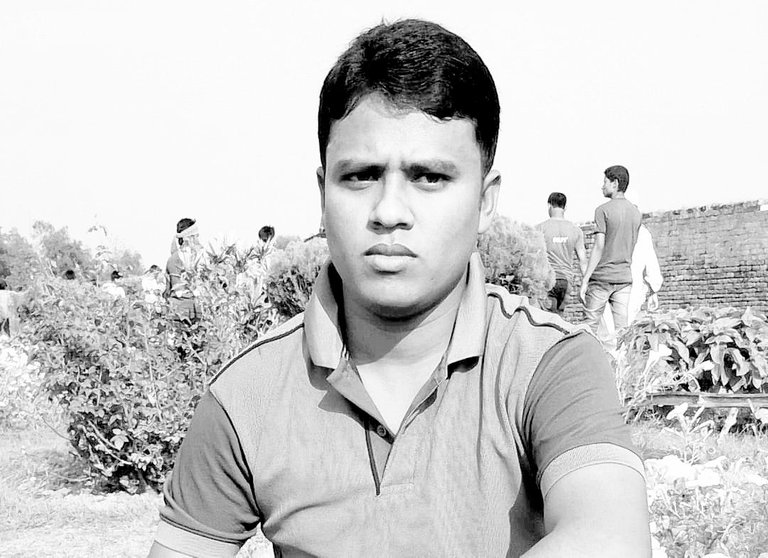 I am Md. Kawsar Hasan. I am a Bangladeshi. I feel very comfortable to introduce myself as a Bangladeshi. An assistant teacher by profession. A writer intoxicated. So I feel very comfortable writing content on different topics. It's great to know the unknown and learn something new. Love to travel.
Add Me On Facebook
Follow Me On Twitter