On one of our recent walks through a subdivision on the edge of town we ran into several deer that were bedded down for a rest. They had chosen the well manicured grass near one of the walking paths through the houses.

Thankfully I had my telephoto lens with me this day. While these deer appear kind of tame they are still wild animals. Usually you can't get too close without them getting up and moving away.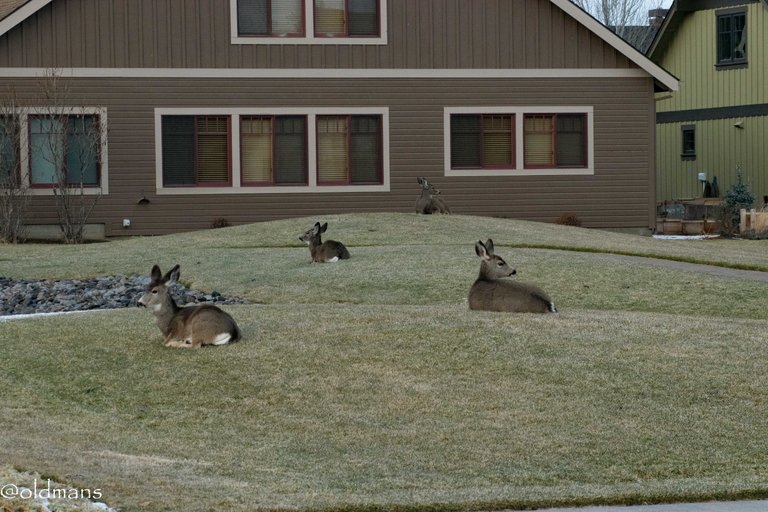 ---
However on this day they seemed to not be paying much attention to me at all.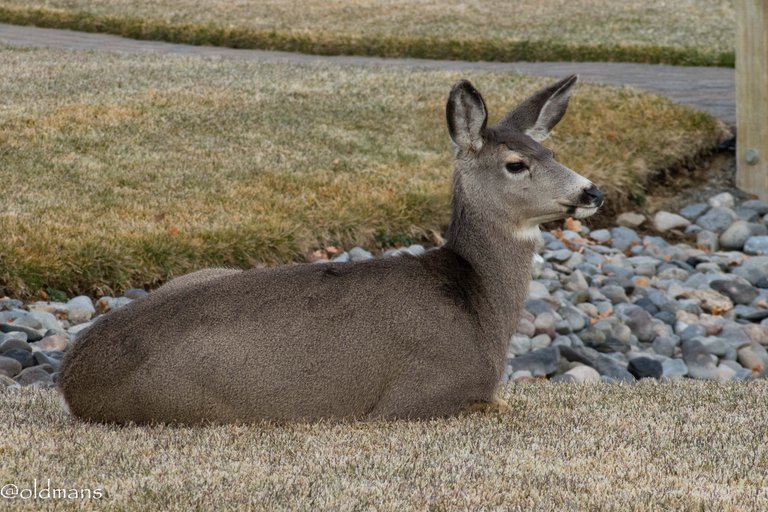 Except this guy. He seemed to want to let me know that he was watching me. :)
Please feel free to make comments or ask me any questions about this post.
Photos taken by me, @oldmans, with a Nikon D3300/Tamron 70-300mm lens and some Lightroom post processing.
Please visit Pinmapple to see the locations of some of my other posts.
Thanks for looking and enjoy your day!