You have to love nature to appreciate what is starting to take place here.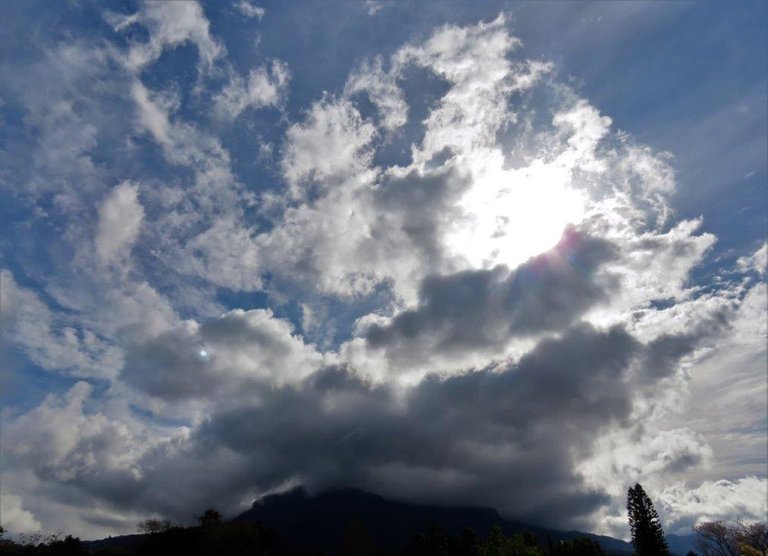 We had a warning that three cold fronts with tons of water was on it's way. The first to start settling in today. I took these photos an hour ago.
So come, kick off your shoes and with a mug of coffee watch with us how the advancing clouds were rolling in.
Sjoe, the south-west is suffering. The Western Cape is in for a teeth-chattering 48 hours or so, with a total of THREE cold fronts set to reach Cape Town and its surrounding areas by Saturday. A substantial amount of rain is coming – but just how bad will it be?
Source
Majestic scenes of the power of nature as a cold wind started shipping the clouds in.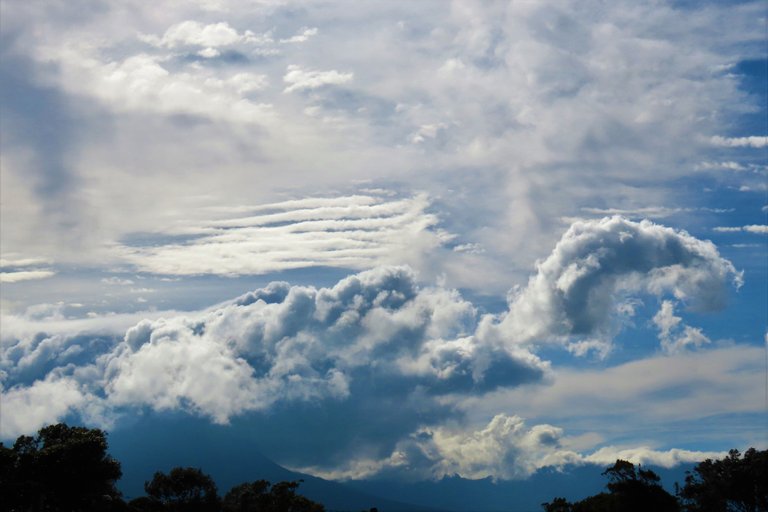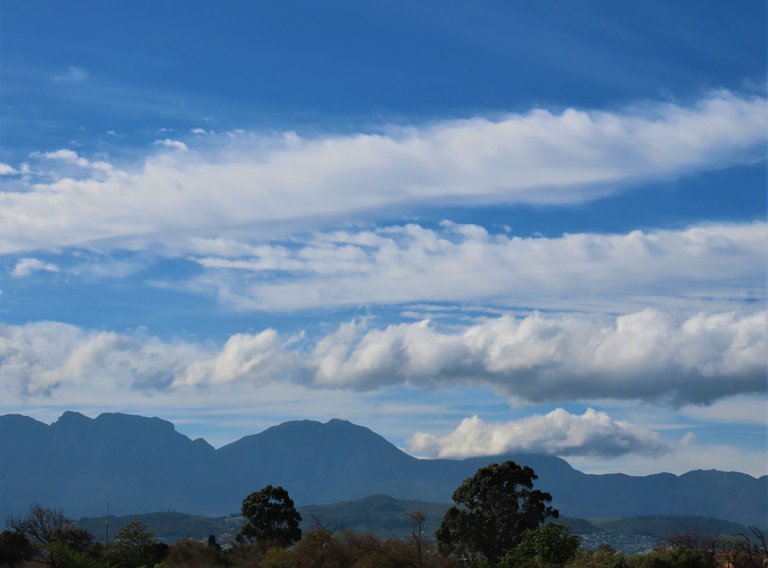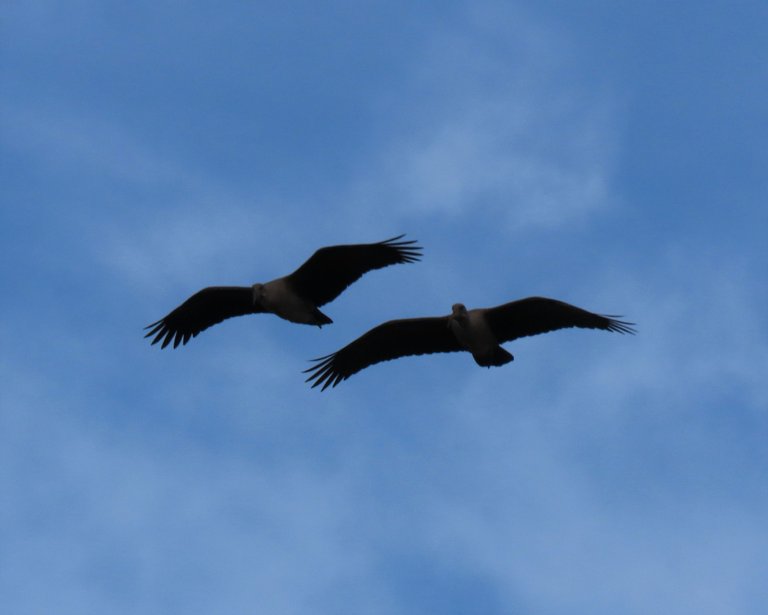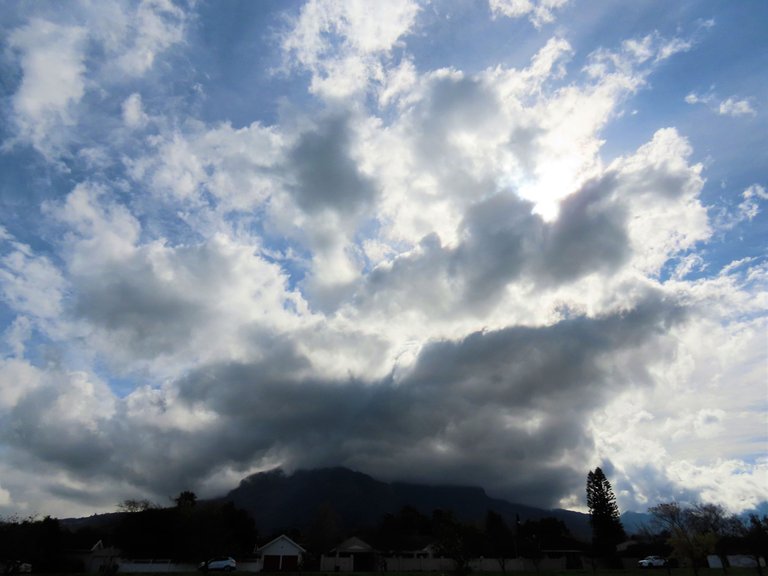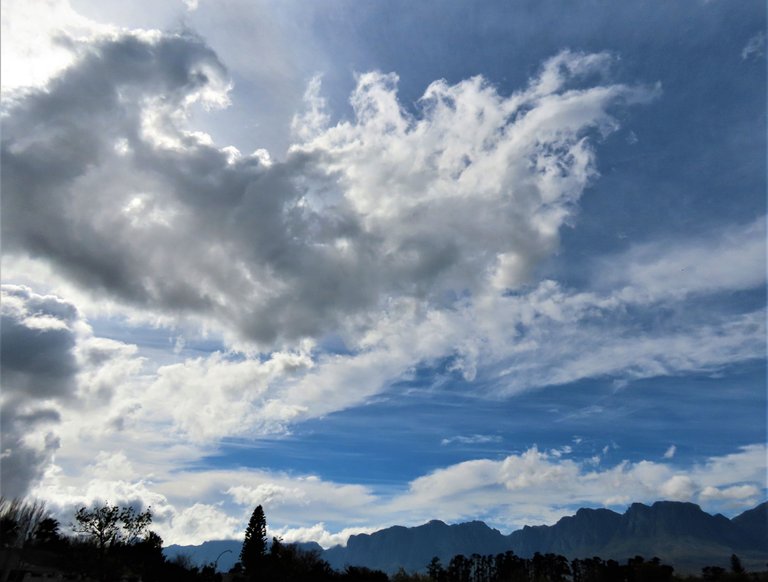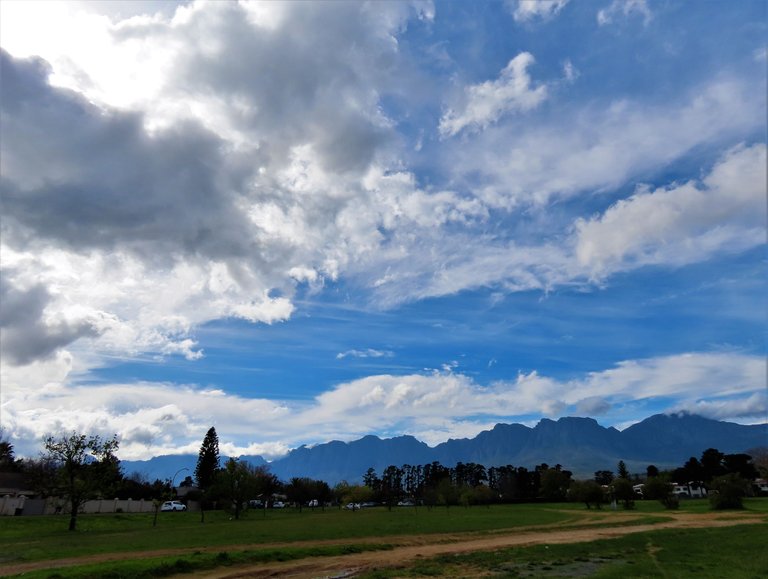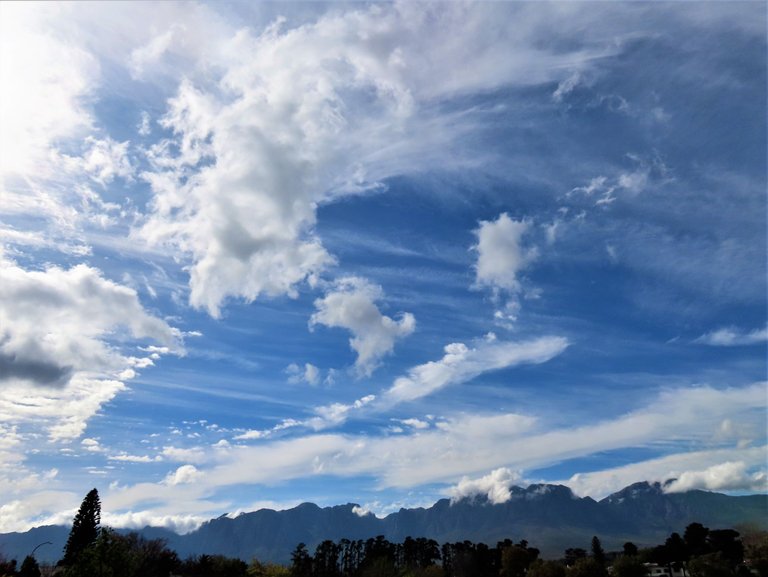 And finally the soft drops have started to fall.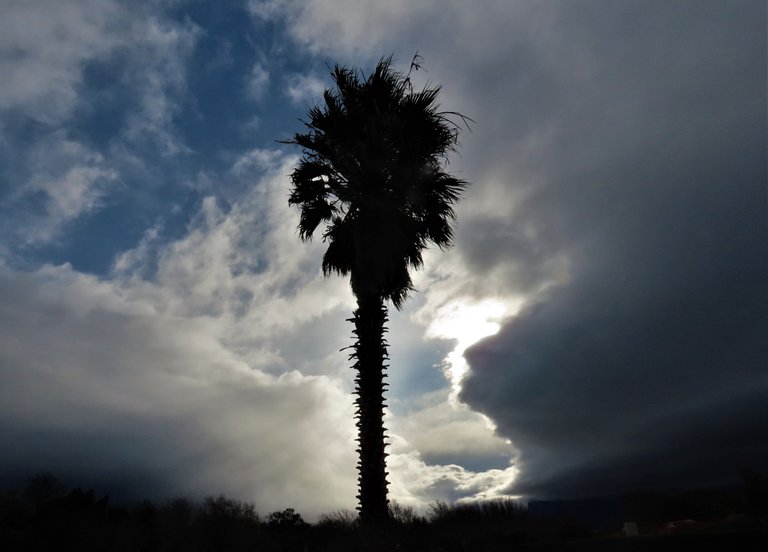 We are known as "The Cape of Storms" due to our tempestuous gale force winds and very rough rock filled seas. Any ship captain's nightmare!
Hundreds of ships, especially the old sail ships, stood no chance against nature's forces. I feel that power many times when I pop out to take photos of advancing storms. A strong sniping wind that snaps my ears around like an elephant's. So here you can see some fabulous landscapes of the start of the first cold front.
They reckon that we can look at 95mm of rain and I fear for those that live in the townships that are below the flood water levels.
So here is hoping that everyone will be safe.
And That's All Friends.
Photos by Zac Smith-All Rights Reserved.
Camera: Canon Powershot SX70HS Bridge camera.
Thank you kindly for supporting a post on behalf of @papilloncharity