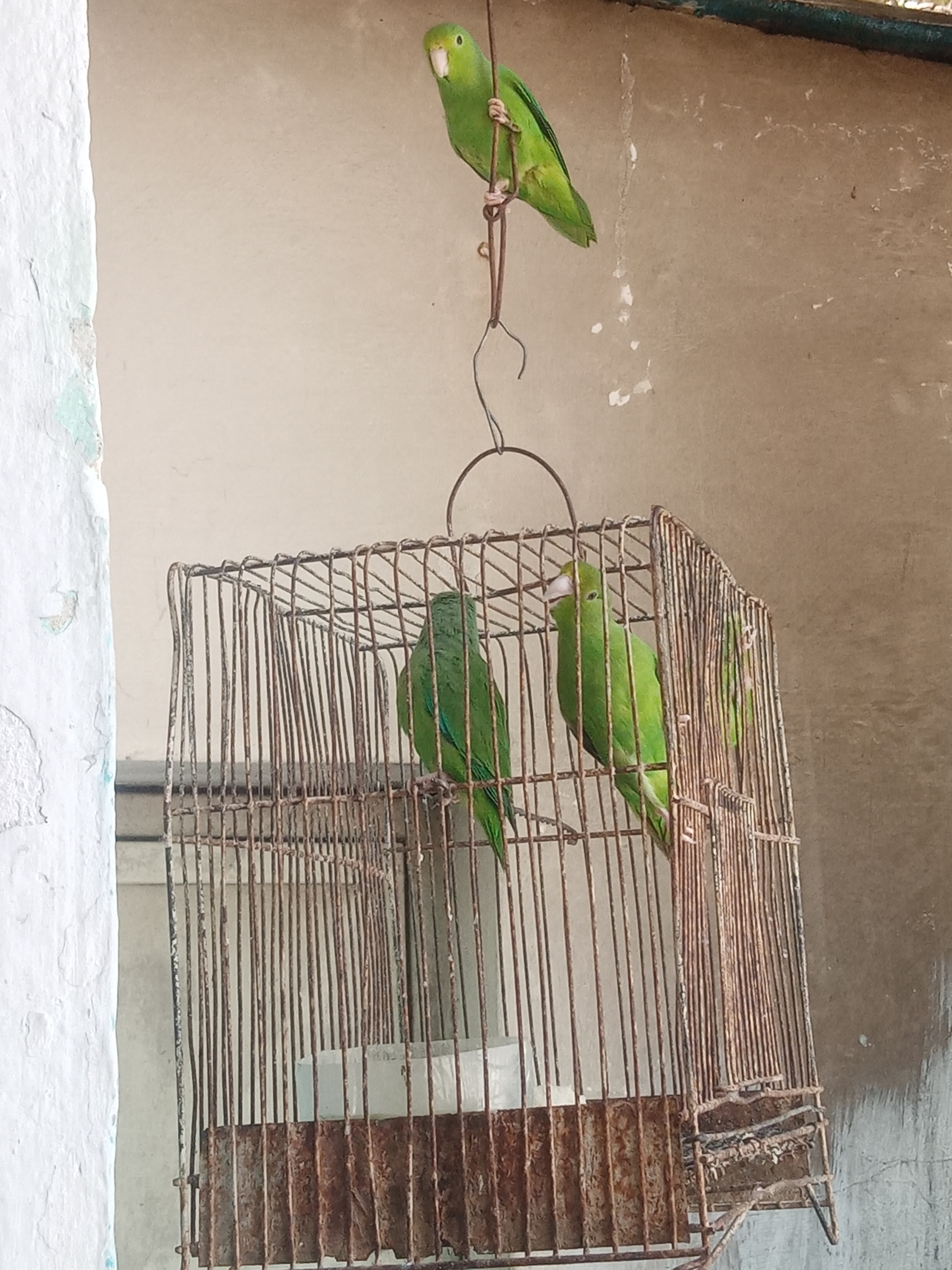 Hello friends of amazing nature first of all thanking my God for allowing me to be with you. Today I will be talking to you about this little vicita that came to my parakeets.
Hola amigos de amazing nature primero que nada dándole las gracias a mi Dios por permitirme con ustedes. Hoy les estaré hablando de esta vicita que le llego a mis pericos.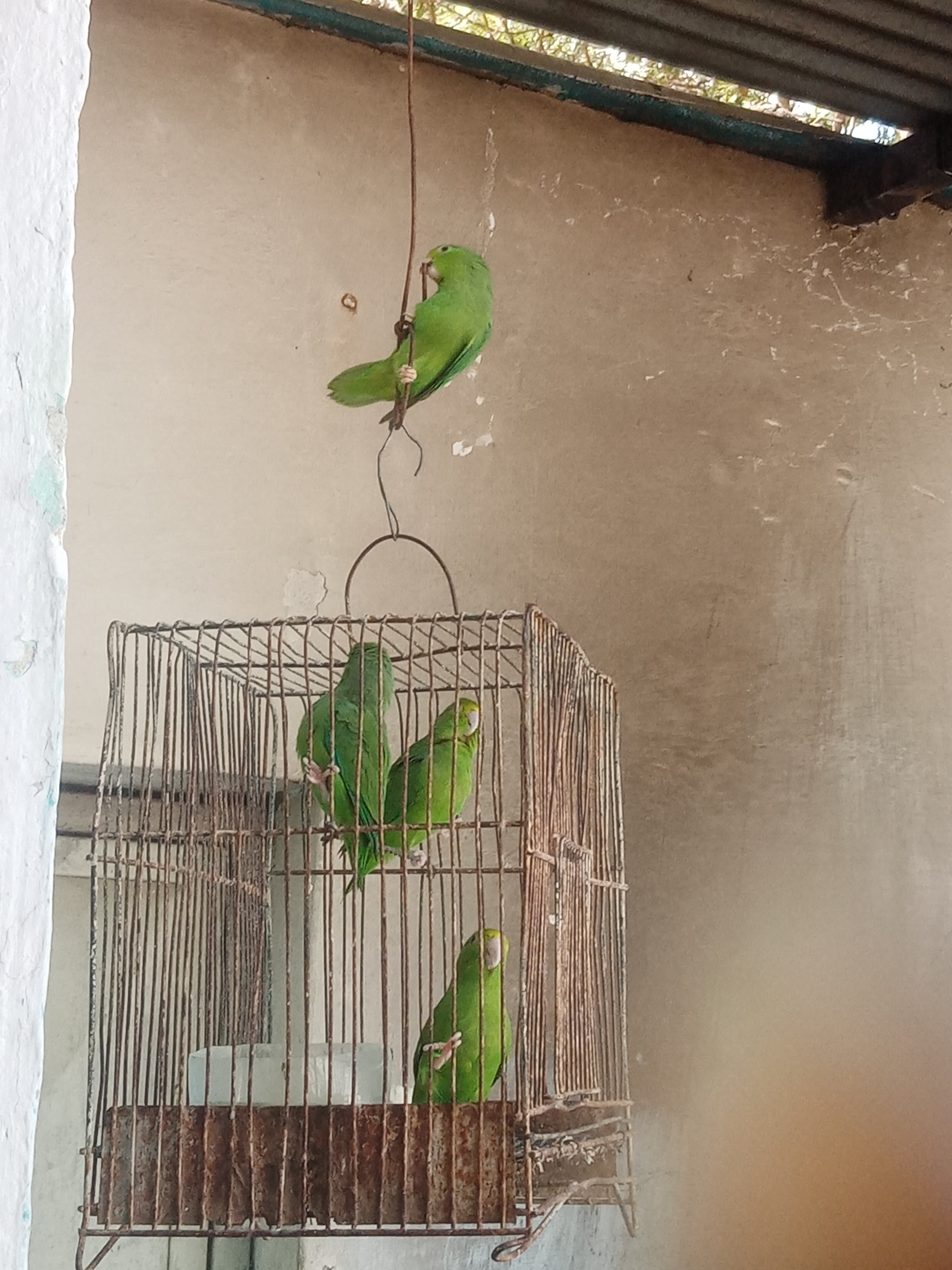 Some time ago I had told you about some parakeets that I had been given as a gift, well I still have them and they are big and well cared for.
Every day other parakeets fly near my house, so he hears them sing and approach them, they stand on top of the cage, they always come in pairs or threes, but I have not been able to take a picture of them because they always leave when they get close to me.
Hace un tiempo les había hablado sobre unos pericos que me habían regalado, bueno todavía los tengo y están grandes y bien cuidados.
Todos los días le llegan otros pericos que se la pasan volando serca de mi casa, por lo que los escucha cantar y se hacercan a ellos se paran arriba de la jaula siempre vienen de a dos o tres pero no le había podido tomar foto ya que siempre se iban lo q se acercaban.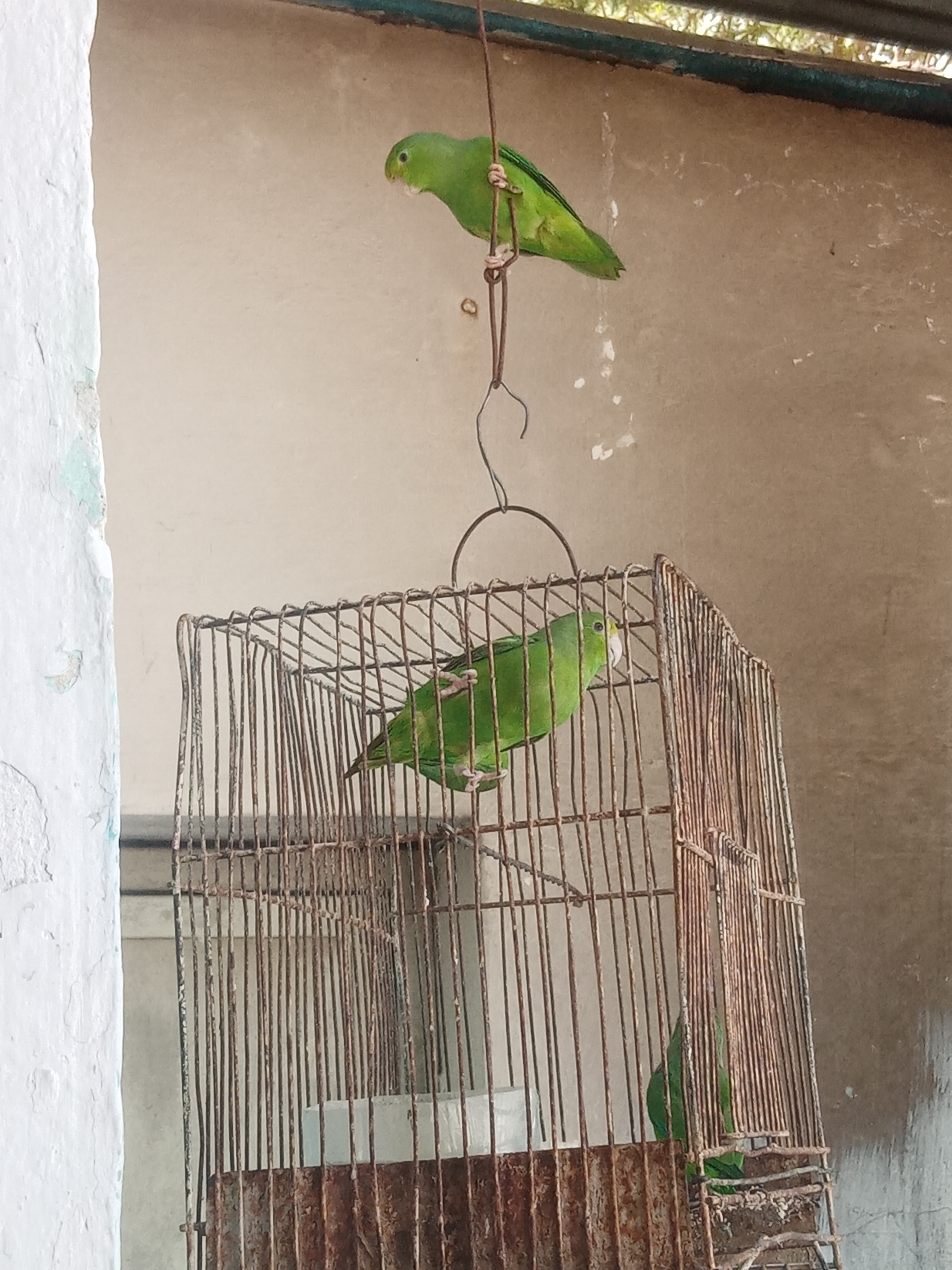 I hope you find it interesting and pleasing, God bless you.
Espero que les sea de su interés y agrado que Dios me los bendiga.