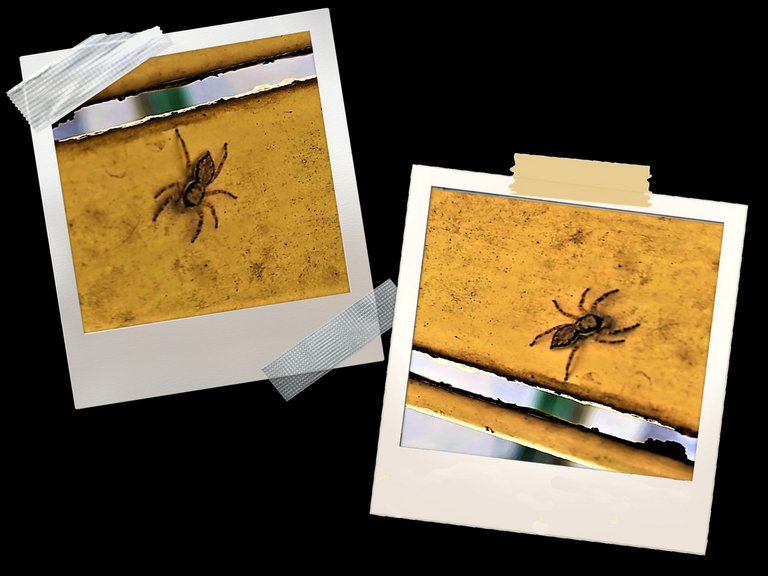 Winter is almost over and I'm seeing different insects, especially bees are visiting my balcony garden for a few days. Some of my plants are blooming, especially my green pea plants. So this actually makes me hopeful thinking about the pollination.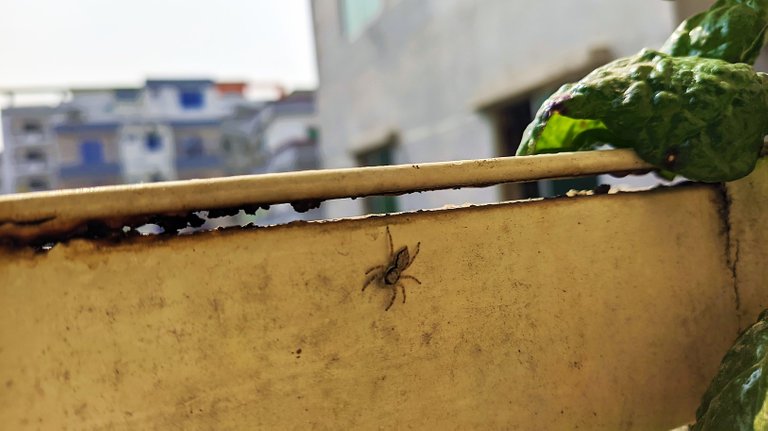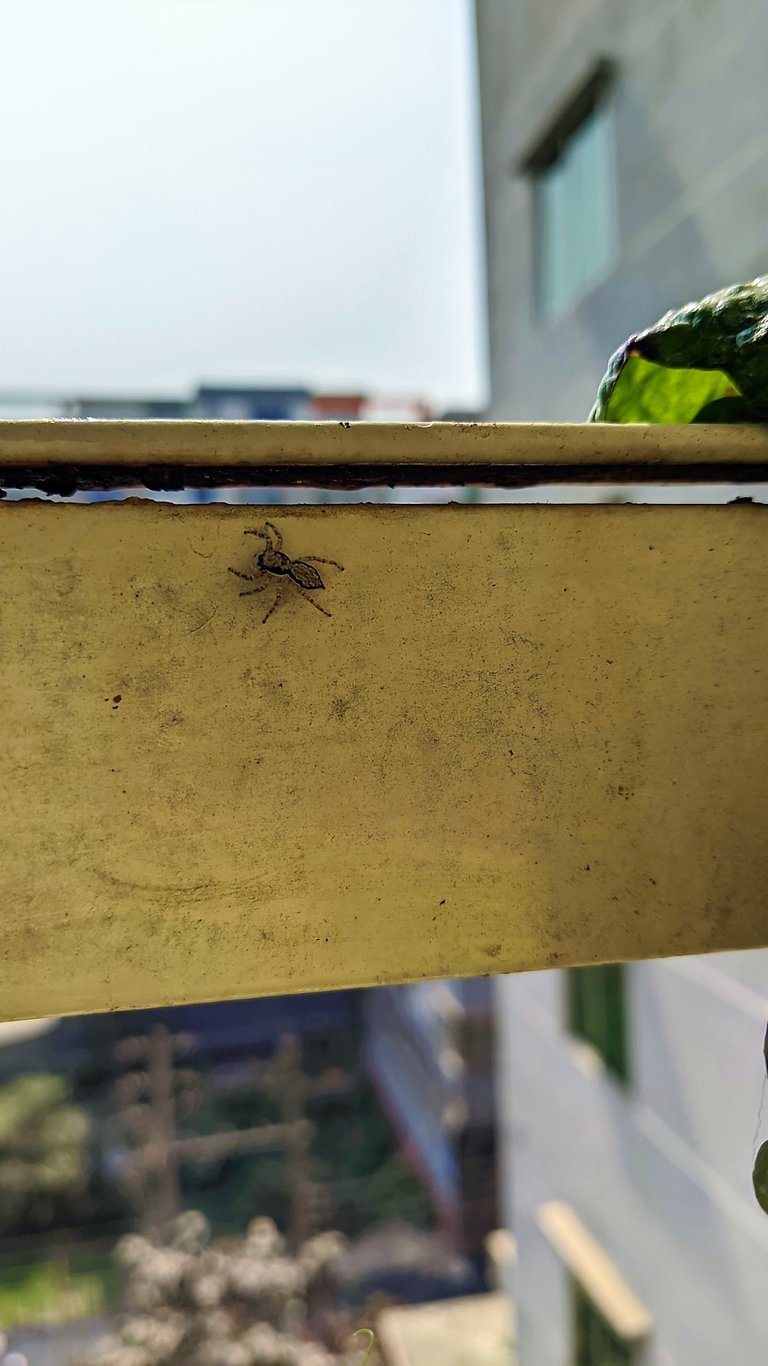 Just today I found a regular tiny 'wall spider'. Menemerus, this is the actual name maybe. I found it from Google, correct me if I'm wrong. You can see this Wiki link to read more about this species.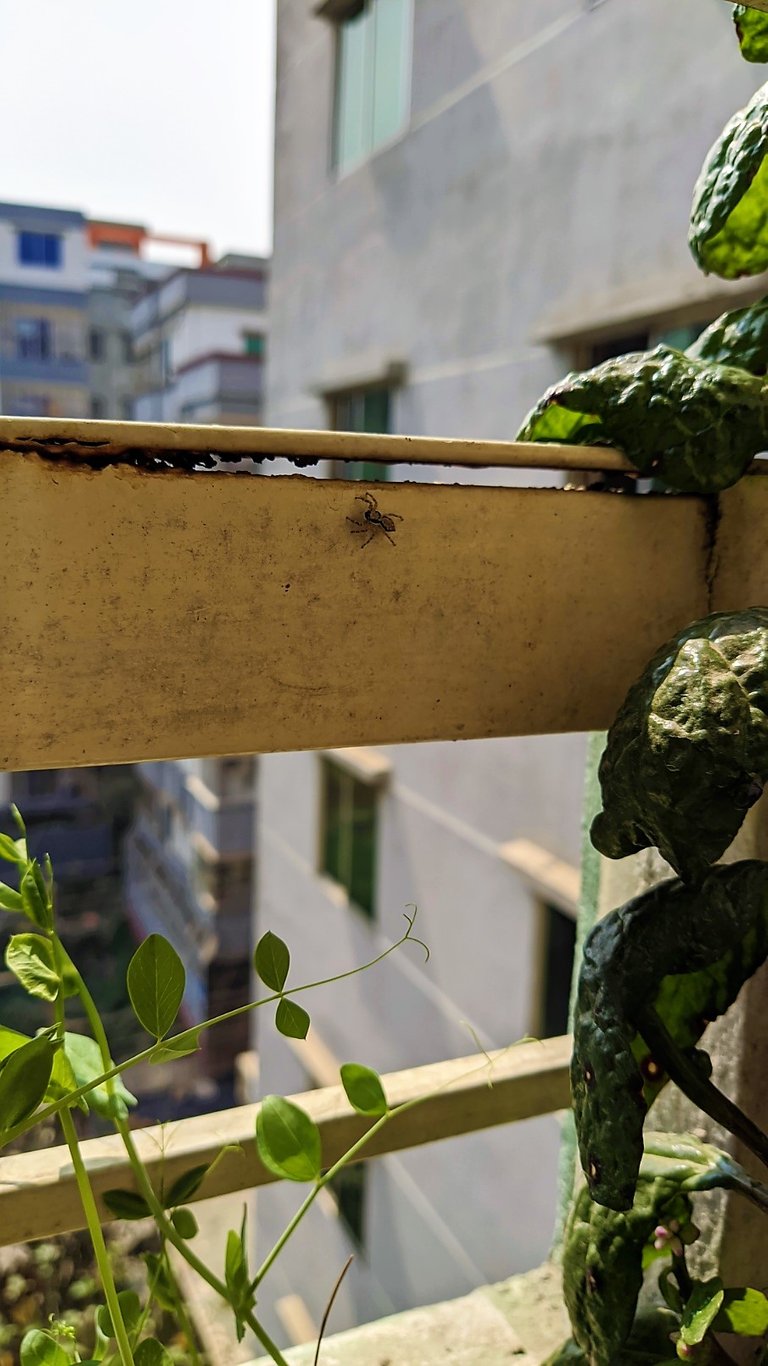 My green pea and spinach plant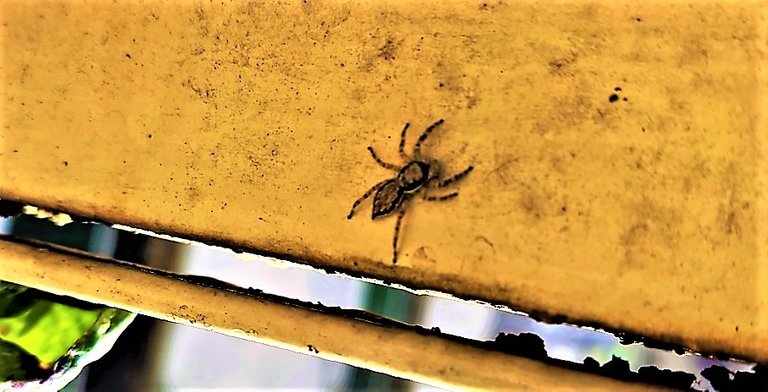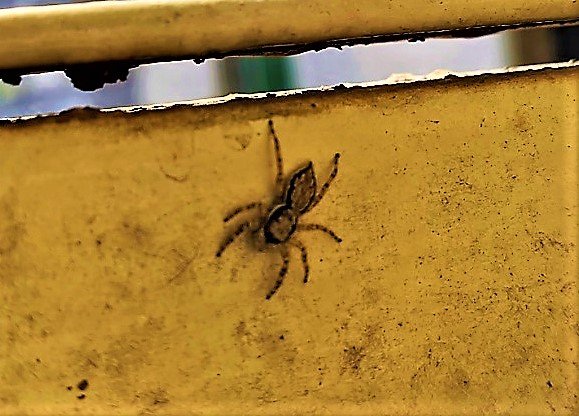 I was cutting and replanting my local spinach plant today. It was a very sunny day as you can see. Usually, my son helps me doing all this, he love watering, cutting, and all. But today, this tiny spider scared him. lol. Kids are kids, you know.
I took the photo with my mobile phone camera so you can see the quality is not that good. I hope you would not mind seeing this amazing tiny creature!
Have a wonderful day, everyone.
Twitter
Discord