Green makes its way
El verde se abre camino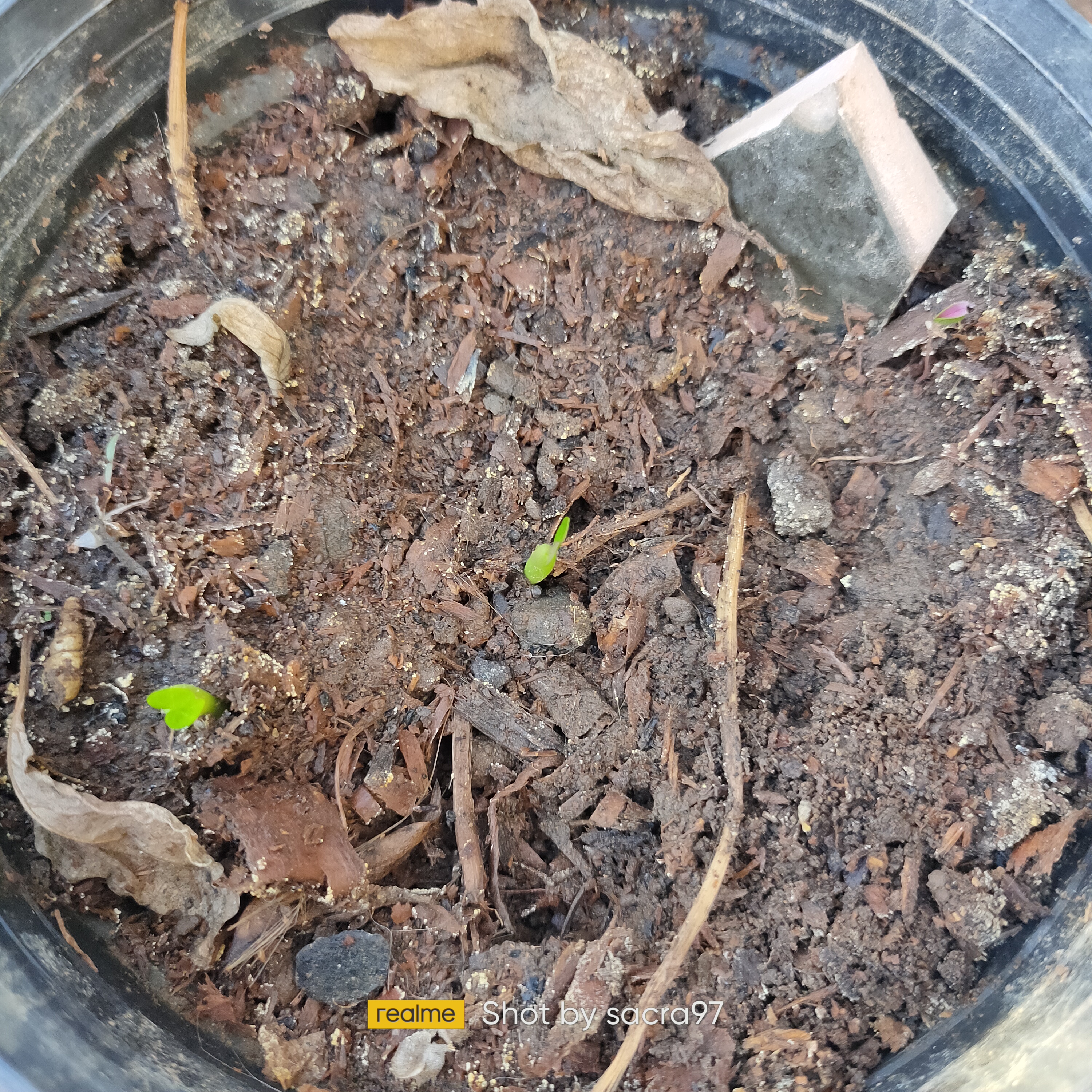 The 41 desert rose seeds were hydrated for 24 hours and then sown. A few days have passed and the small plants are beginning to emerge.
Las 41 semillas de rosas del desierto fueron hidratadas por 24 horas y luego sembradas, han pasado pocos días y ya comienzan a surgir las pequeñas plantas.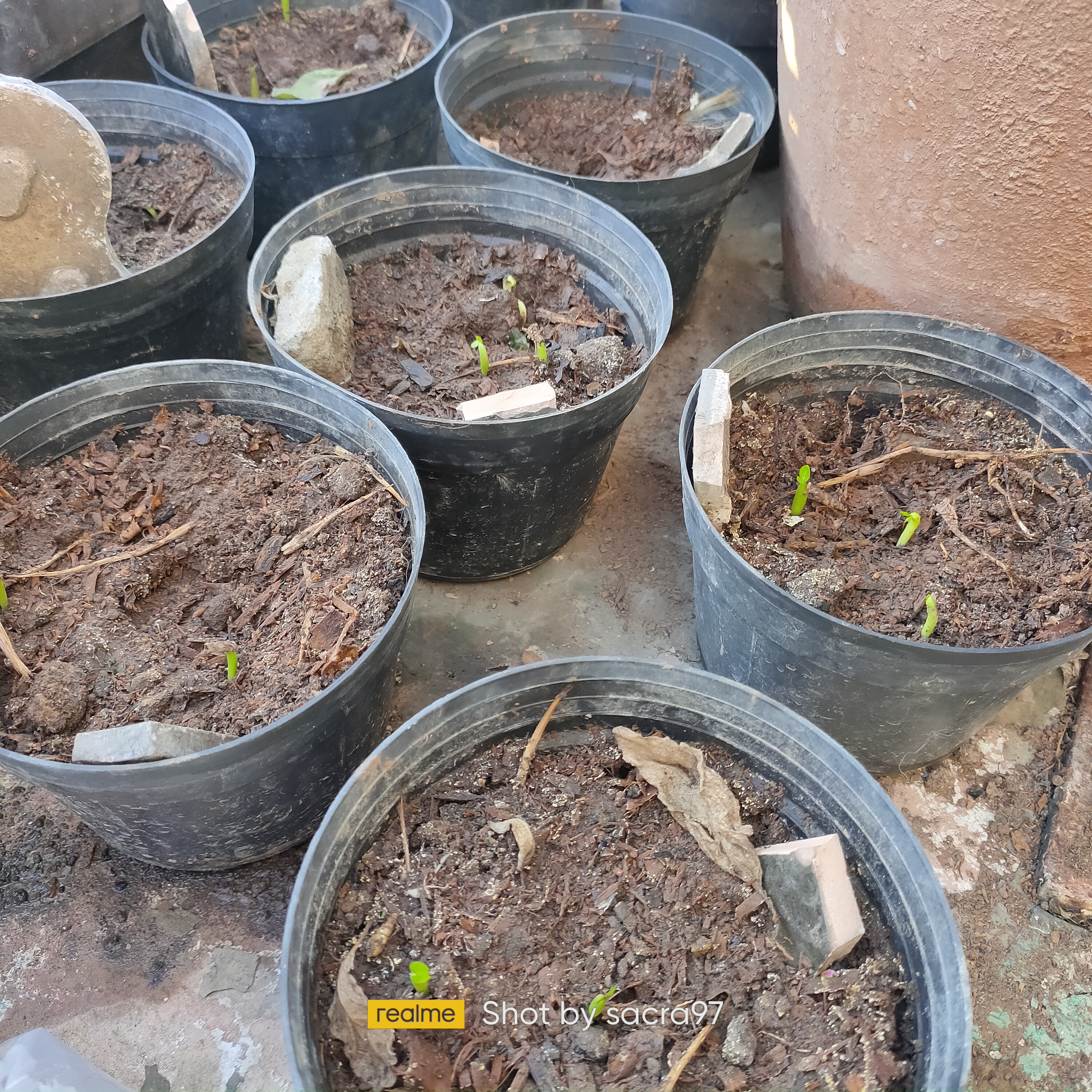 Soon I will know how many of the 41 emerged. The neighbors already know about the planting and begin to ask that I give them one. This feels like having pets, you want them to go to a proper home, feed them, give them love and take care of them, it feels just the same.
Pronto sabre cuantas surgieron de las 41. Los vecinos ya saben de la siembra y comienzan a pedir que les regale una. Esto se siente como tener mascotas, uno quiere que vayan a un hogar adecuado, que los alimente, les den amor y los cuiden, se siente igualito.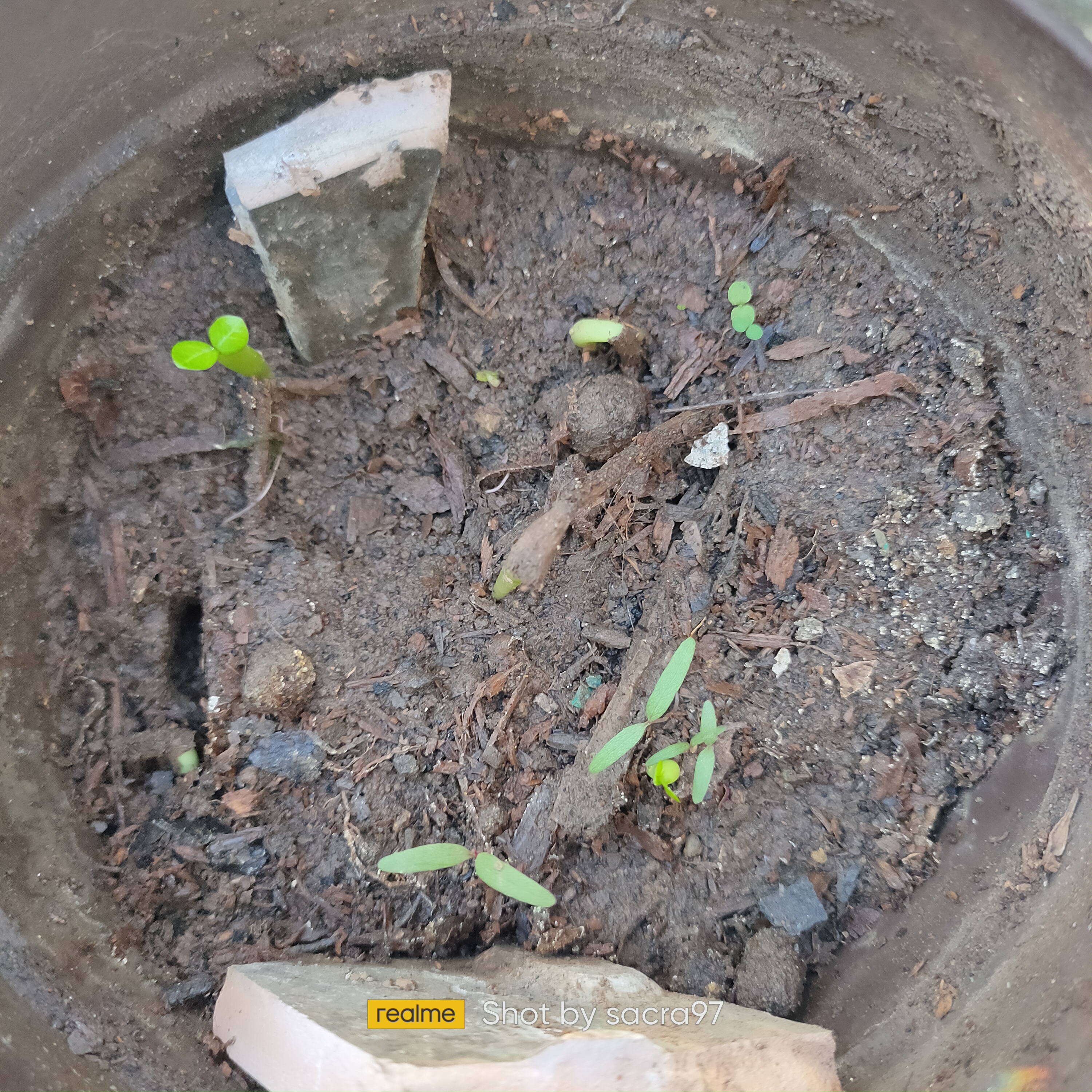 Plants or mounts also arise that are not from the seeds that I sow, I am waiting to remove them so that they do not interfere with the growth of the desert roses. They have not all come out yet, it would be very lucky if the 41 plants are given. They will require more land and containers. The man from the nursery where I buy the land also asked me to sell the seeds. The truth is that there are many 41 plus 61 from the second round.
También surgen plantas o monte que no son de la semillas que sembre, estoy pendiente de quitarlas para que no estorben en el crecimiento de las rosas del desierto. Todavía no han salido todas, sería mucha suerte si se dan las 41 plantas. Van a requerir más tierra y envases. El señor del vivero donde compro la tierra también me las pidió, que le vendiera las semillas. La verdad es que son muchas 41 mas 61 de la segunda tanda.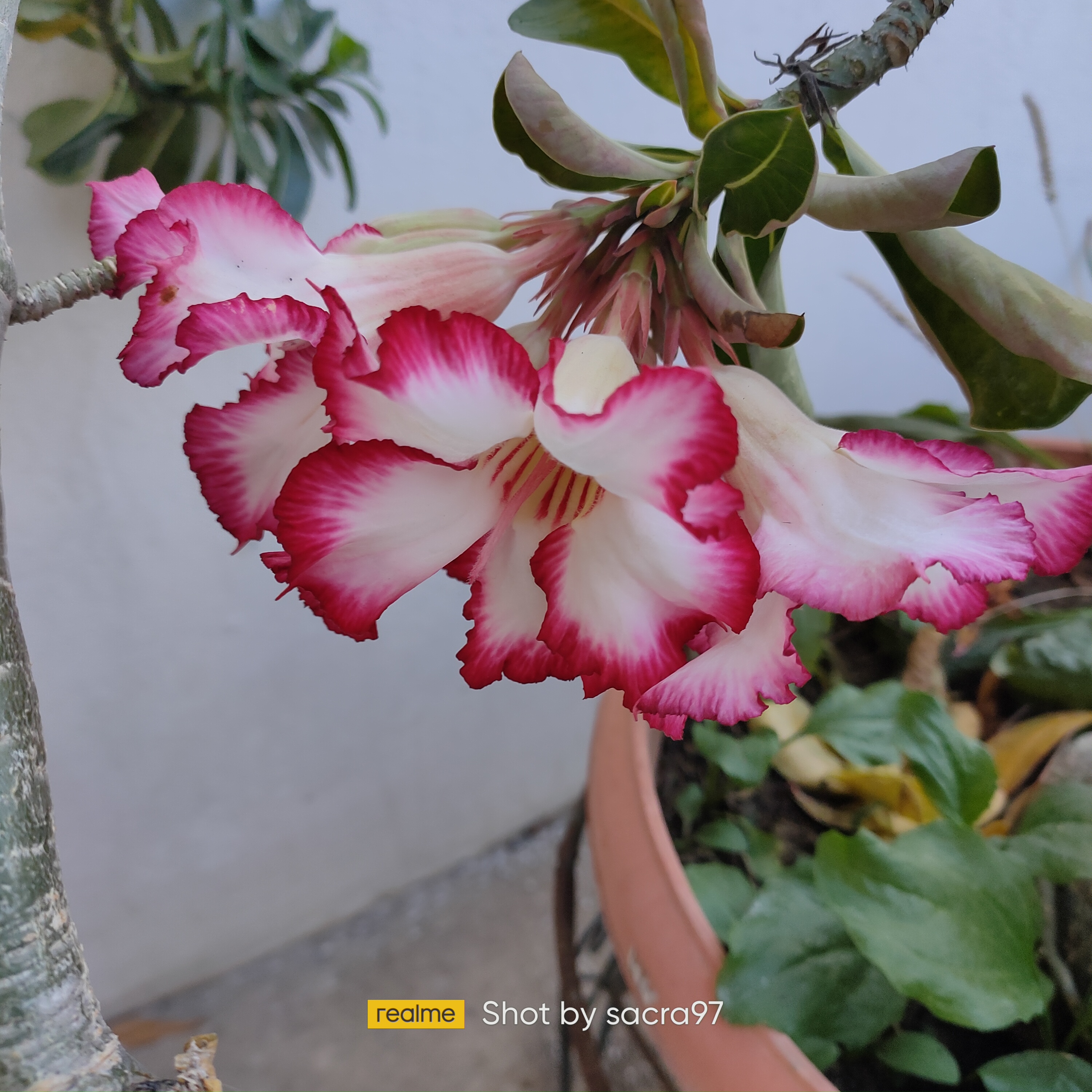 Soon the small plants will grow and become plants with beautiful flower buds.
Pronto las pequeñas plantas irán creciendo y se convertiran en plantas con bellos botones de flores.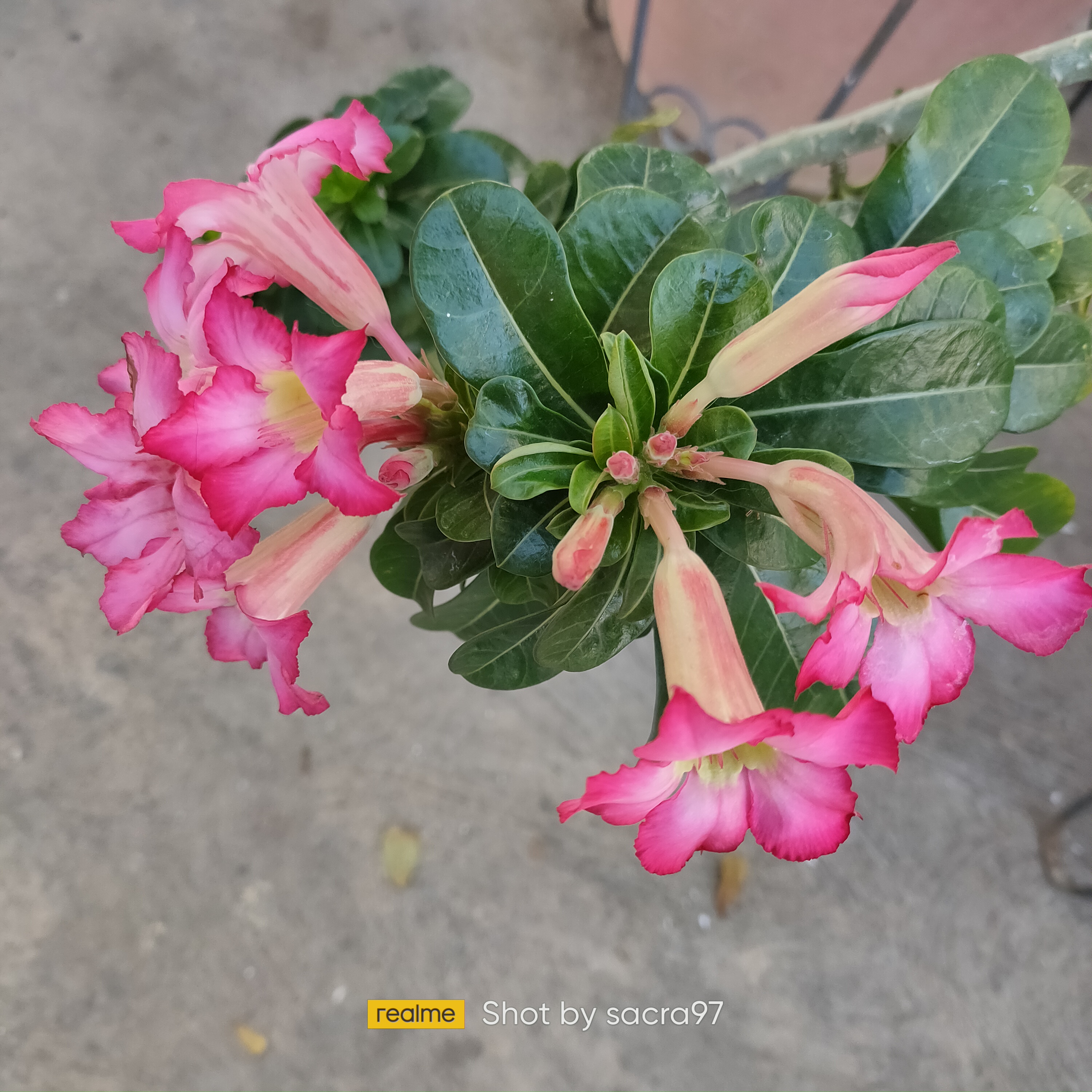 I fall more in love with my garden, spending hours fixing and working on it is as therapeutic as writing my posts.
Me enamoro más de mi jardín, dedicarles horas de arreglo y trabajo es tan terapéutico como escribir mis post.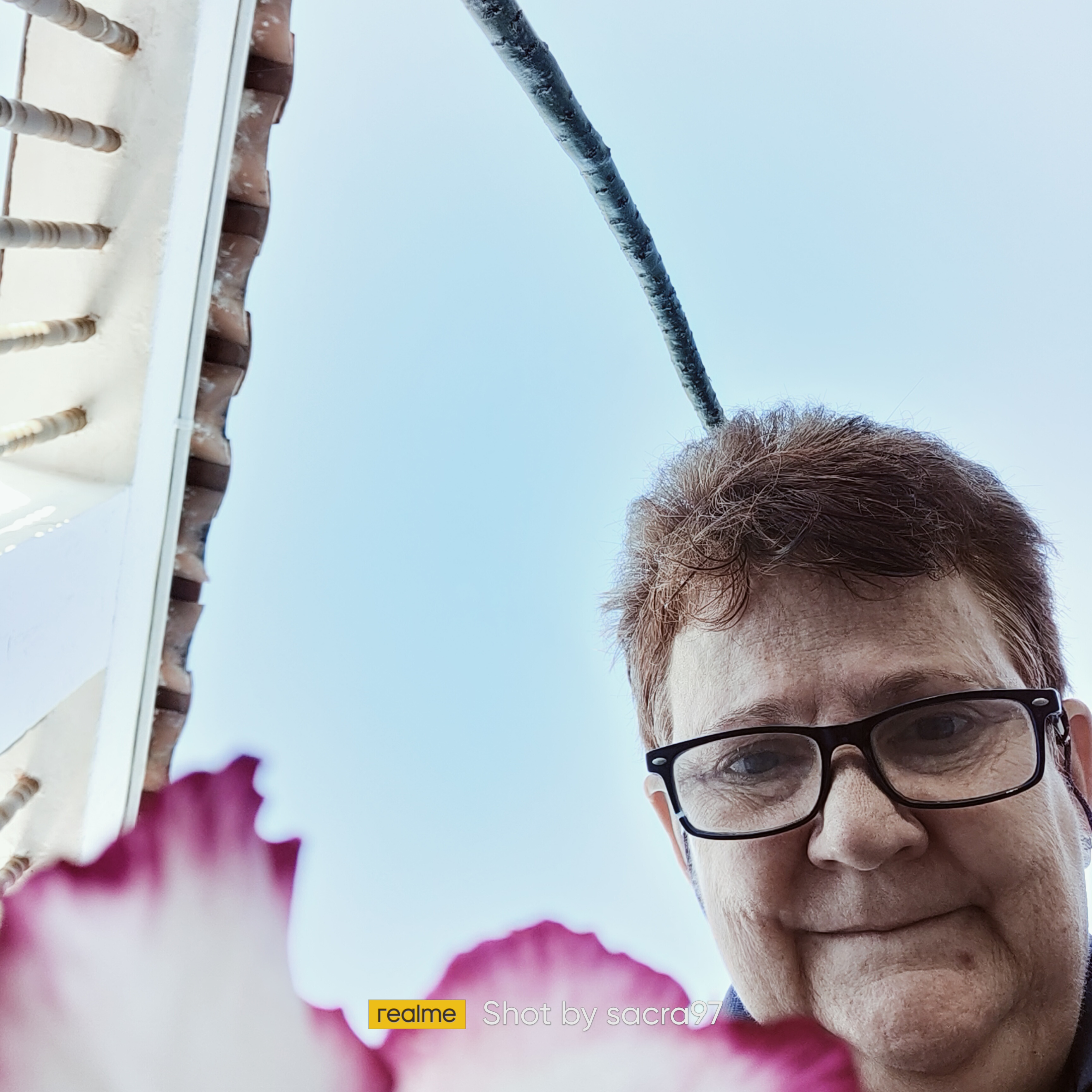 ...📷... ...📷...
---
Todas las fotografías son de mi autoría son capturadas con mi móvil Realme 5 Pro
---
All the photographs are my own and are captured with my Realme 5 Pro mobile
---
Fotos con fuente identificadas
Movíl realme 5 pro
Traducido con google (versión gratuita)
Photos with source identified
Mobile realme 5 pro
Translated with google (free version)
¡Gracias por tu visita/Thank you for your visit!