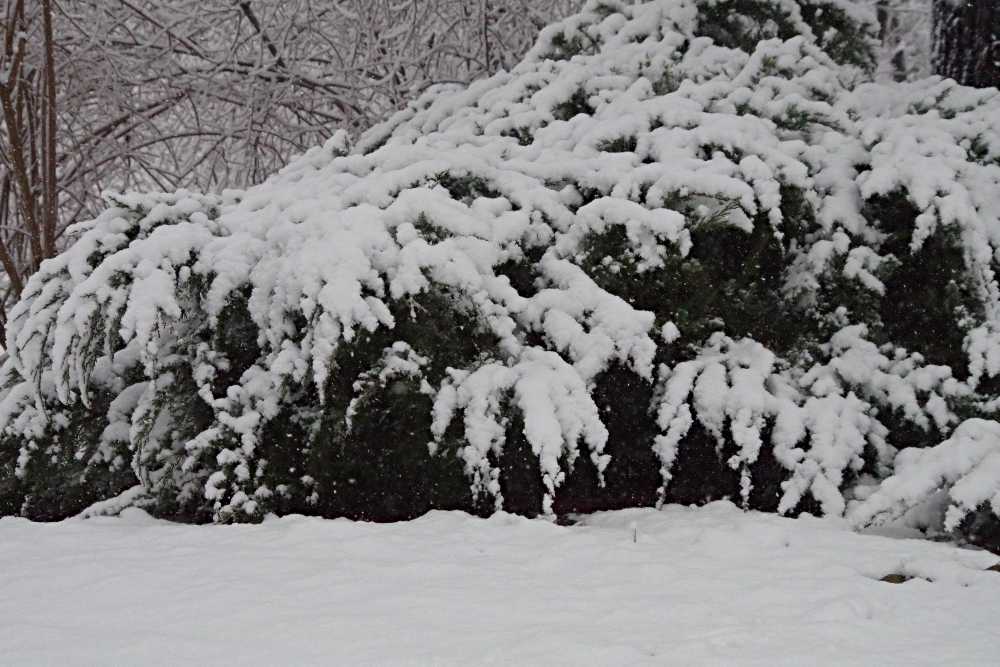 This week I woke up to the most beautiful blanket of fresh snow. Every bush and tree around my garden scape was dressed in heavy, wet snow. It was so pretty to see as soon as I opened up my curtains. It was such a magical feeling to see everything covered in white.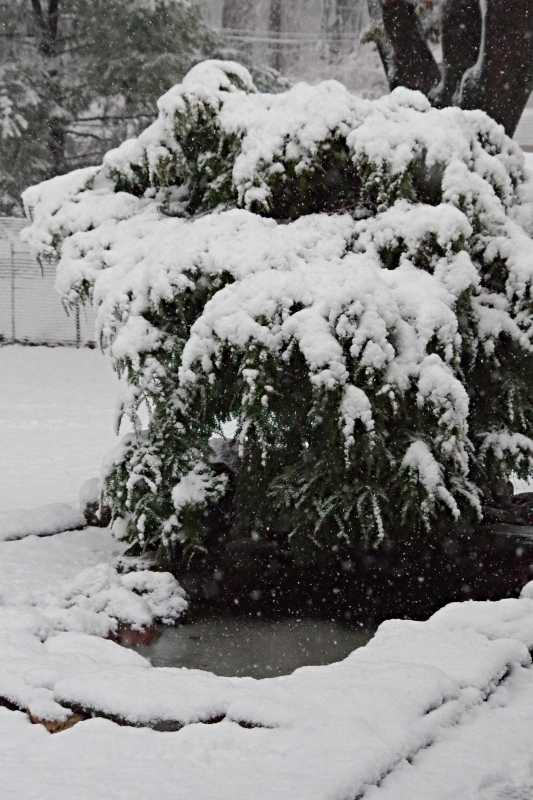 I got dressed, put on my boots, and headed outside to walk around the gardens to capture the snow-laden plants. This is the Hemlock tree that sits at the edge of my back porch pond. All the birds land in it before they dive into the cracked corn on the ground underneath the bird feeder.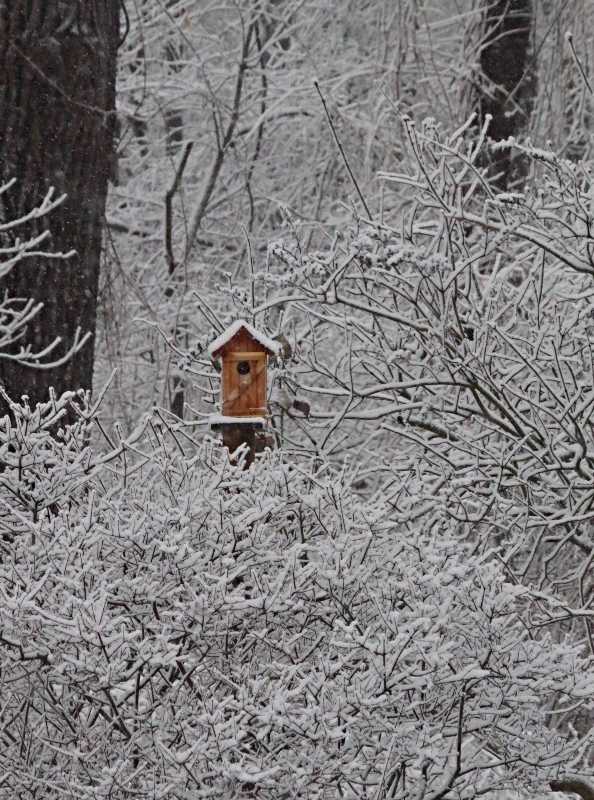 I took pictures of some of the birdhouses around the yard. The birds like to sit in them during the wintertime to warm up on sunny days.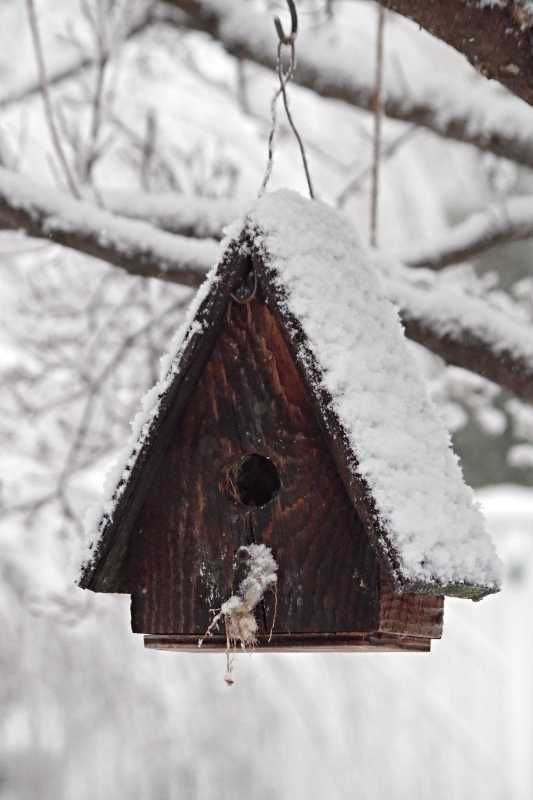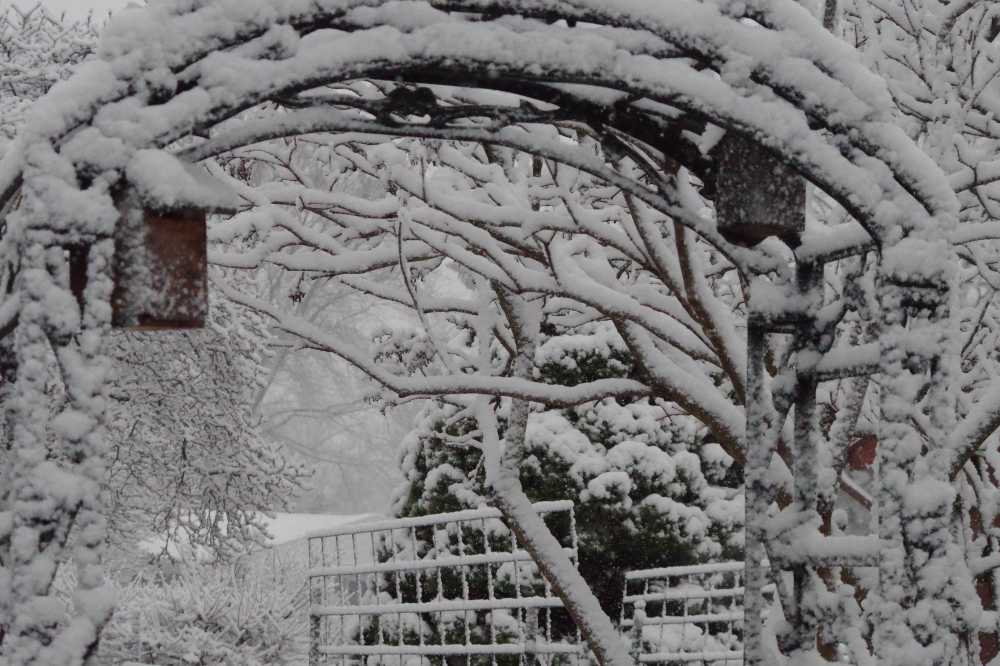 The trellises were caked with snow and looked so pretty entering the side garden where I grow most of my vegetables.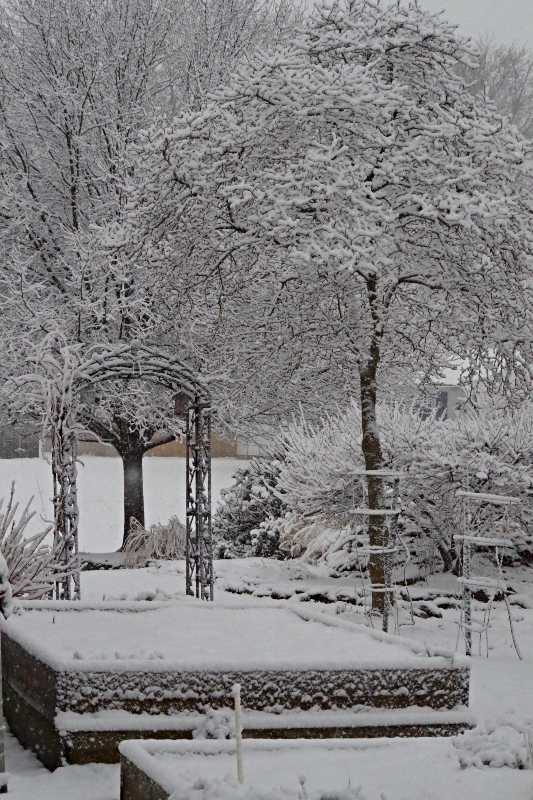 Doesn't the garden look magical to you too? I love it when we get that first wet snow that sticks to everything to create a winter wonderland.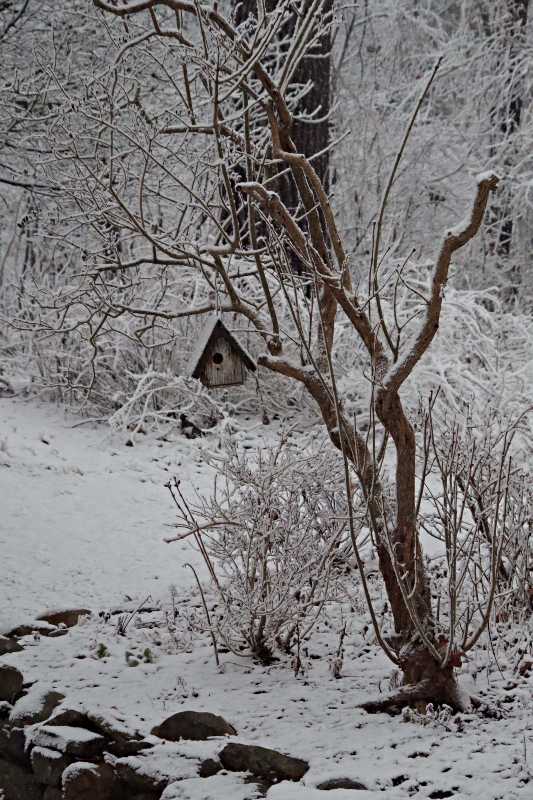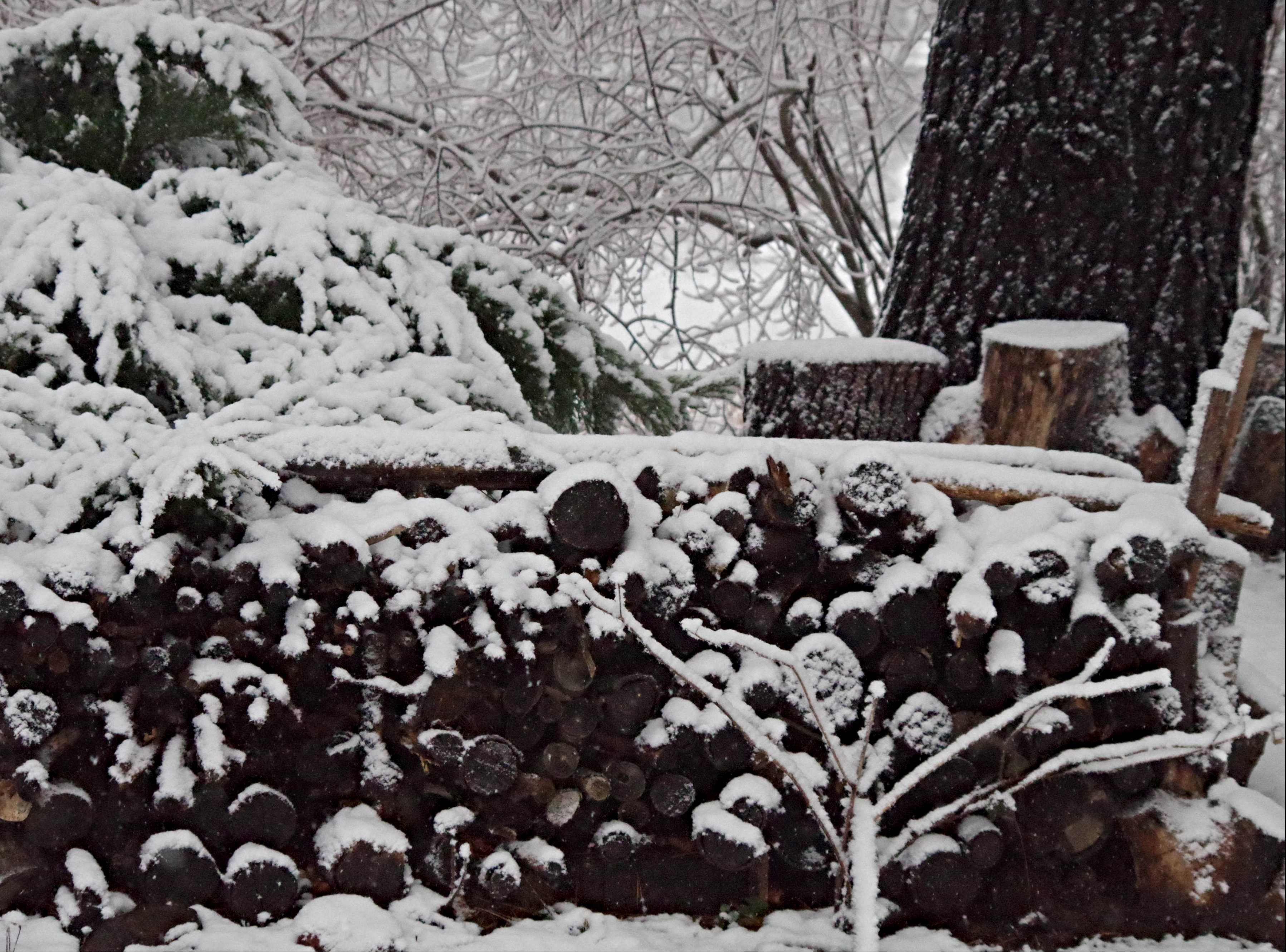 Even the firepit woodpile has taken on some character with winter arriving this week. The squirrels love to sit on top of the logs to enjoy the peanuts. This has become their safe zone since the puppy arrived and loves to chase them around the yard.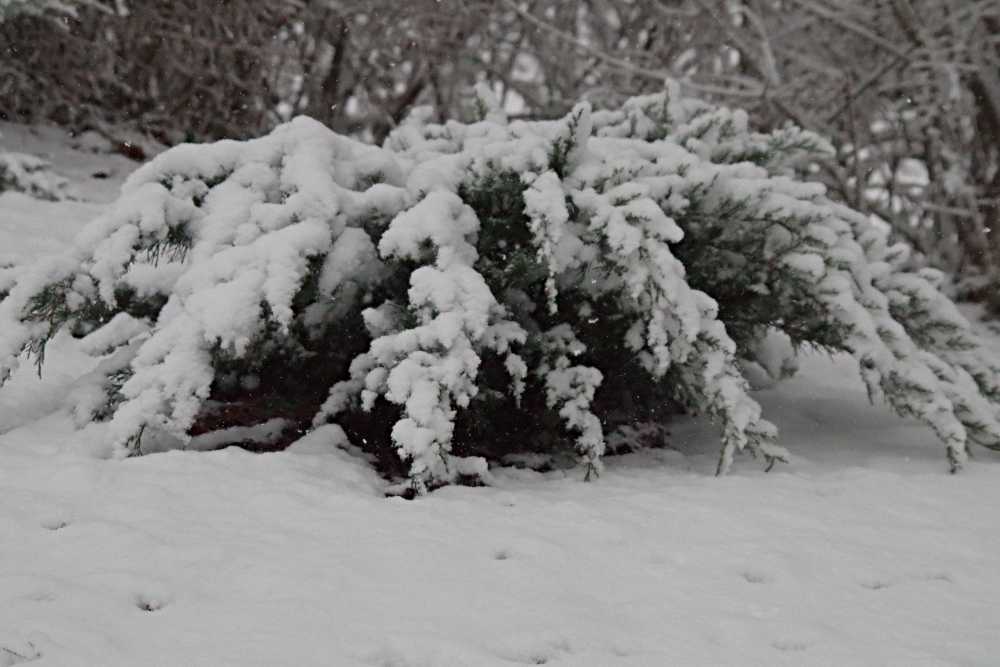 The new evergreen yews I planted last summer are laden down with heavy snow. I planted 4 of them on the back bank entering into the woods area behind my house. They offer a nice place for wildlife to protect themselves from the weather. I know that I have chipmunk families that live underneath two of my older bushes.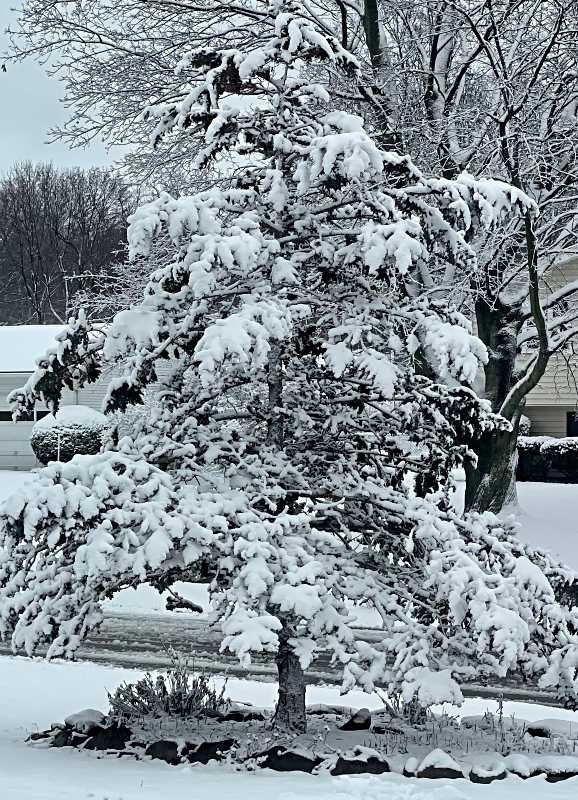 Out in the front yard facing the street sits my funky-looking Cedar tree. On the other side of the yard sits my Bradford Pear in the photo below, isn't she beautiful?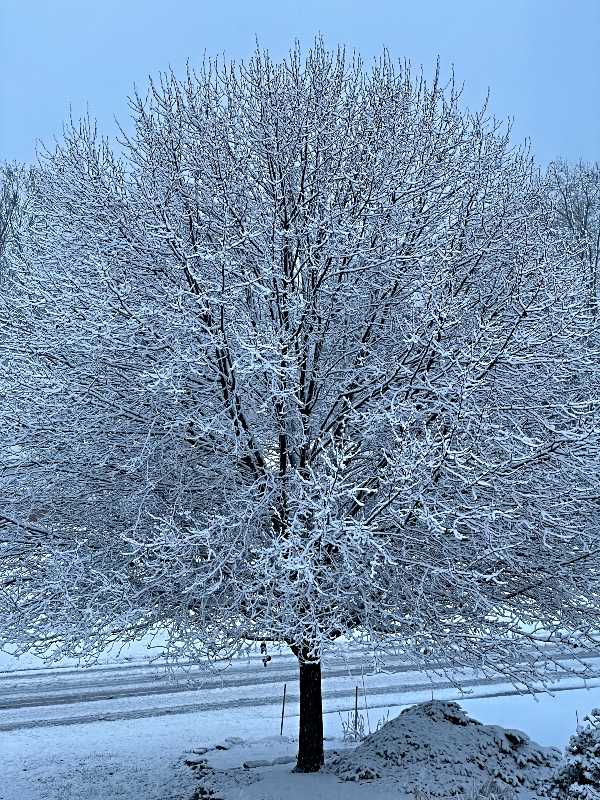 I hope you are enjoying the beauty of your wintery landscapes in your area of the country too. Have a safe and wonderful winter, my friends.

Until next time, this is Sunscape
Sun. Scape. Ing Your Day