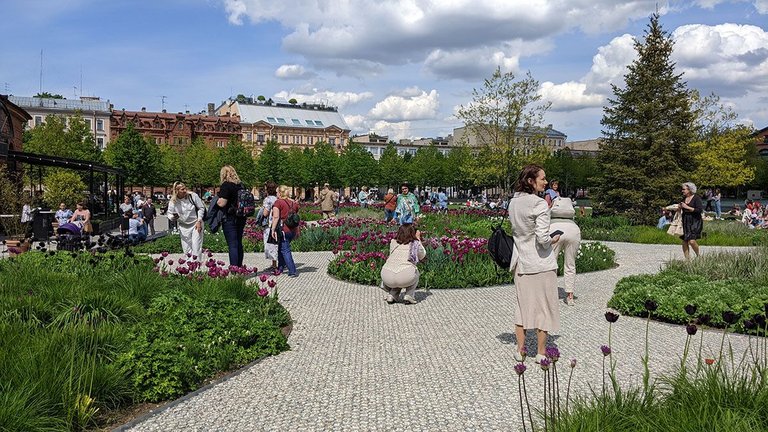 In May, the New Holland Herb Garden was closed. The paths were enclosed by lattice screens, and signs persuaded us to be patient and wait for the work to be completed. Gardeners were toiling in the lawns, adjusting the shape of the beds and paths, and planting new perennials.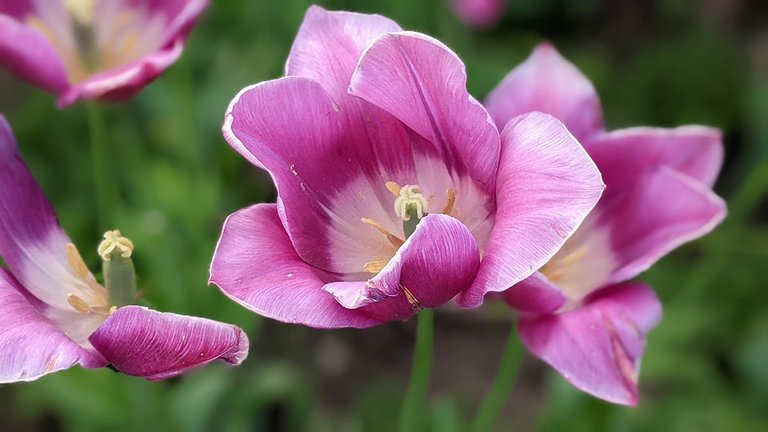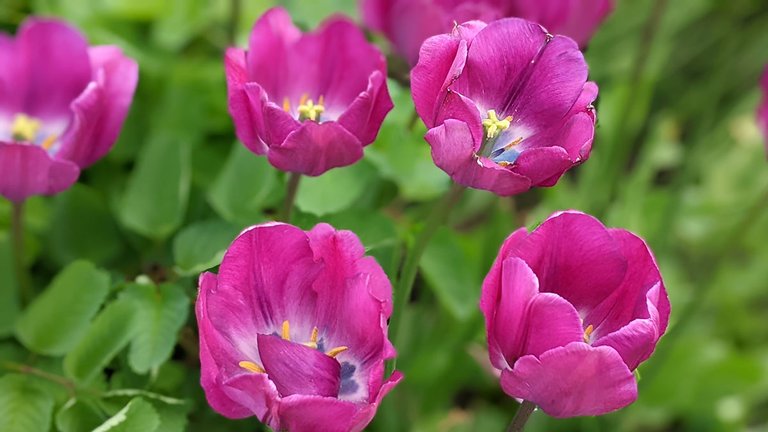 All of this work was finally completed. I noticed the disappearance of the barrier during my next visit to this park, and had the opportunity to stroll through this small garden, enjoying the blooming of tulips and daffodils.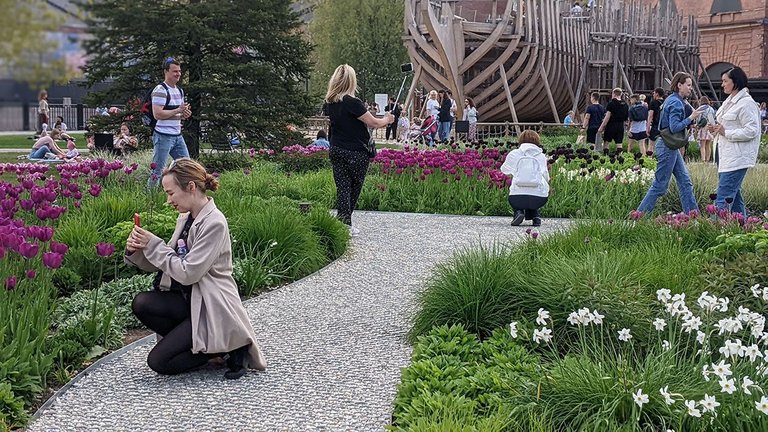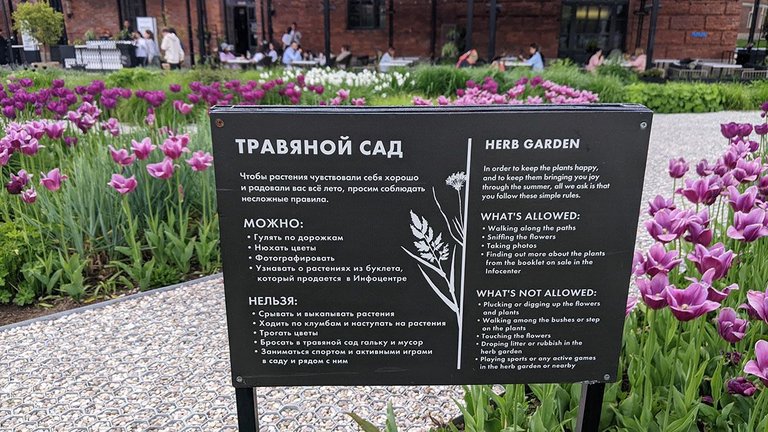 The complexity of the composition of this garden is that several dozen different flowering and fragrant plants are planted on a small piece of land. The plants bloom in order all summer, and the appearance of the garden changes every week.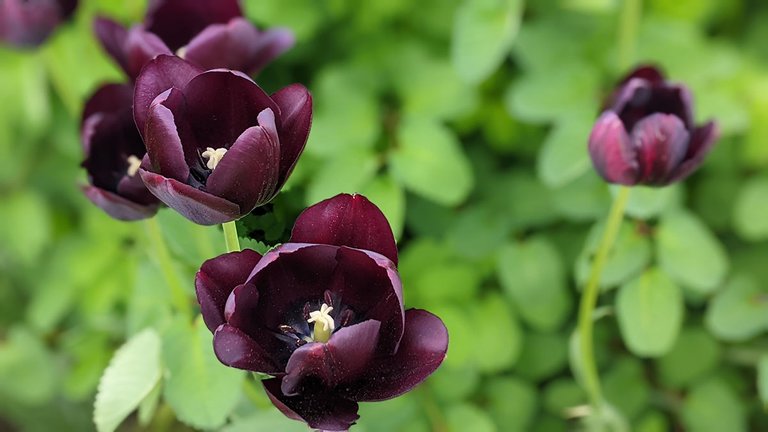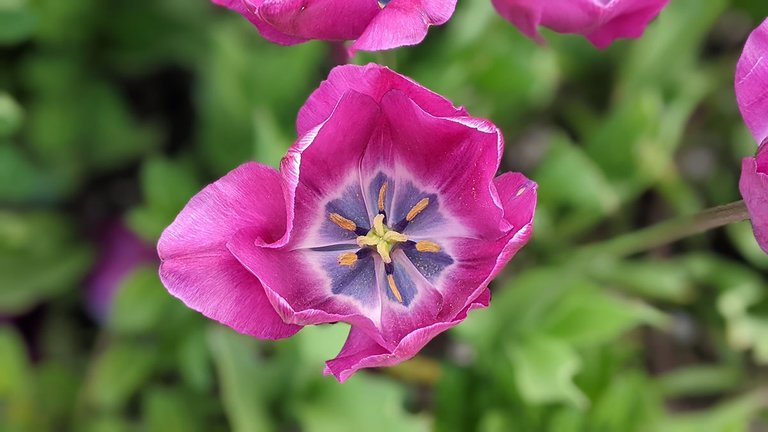 I really miss the signs with the names of the plants in this garden, but there are so many different plants that there is simply no place to put the signs, they would take up too much space. To give visitors a chance to understand the botanical diversity, the park's employees prepared a special illustrated booklet, which can be bought in the information center.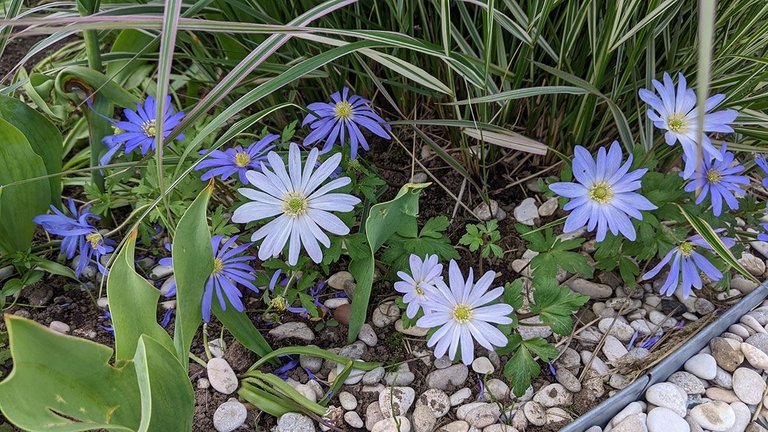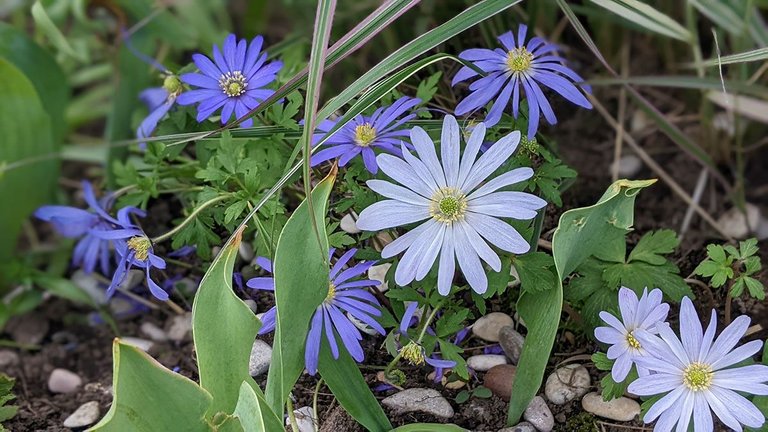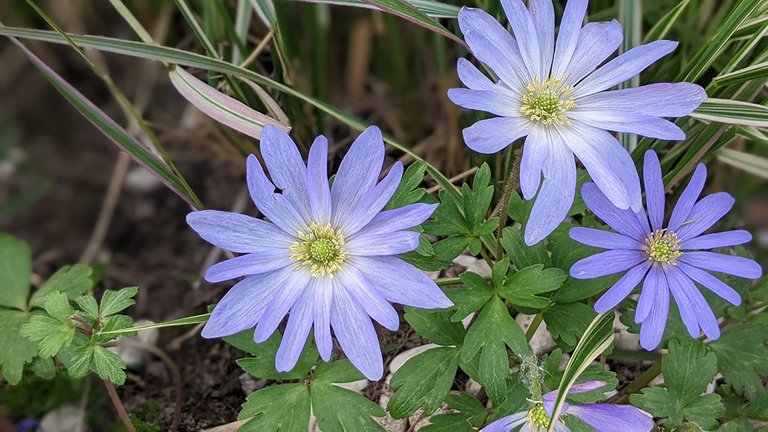 The paths in the garden are made of pebbles in a geogrid. This is a simple and beautiful solution - the ground continues to breathe, the stones cope with the increased load from the large number of visitors, the flowers on the background of the stones look great.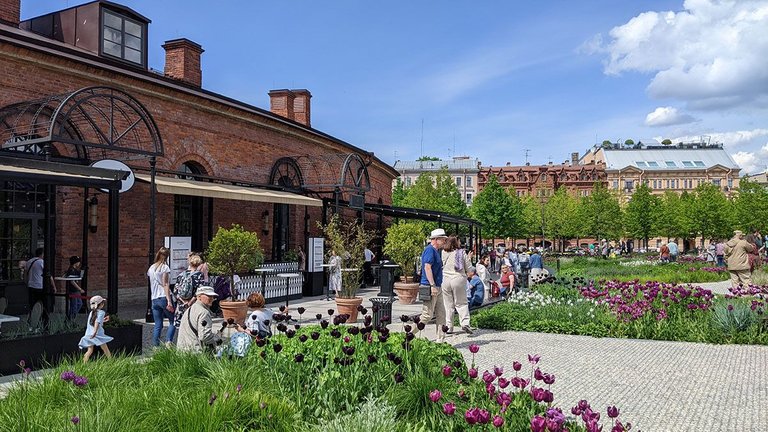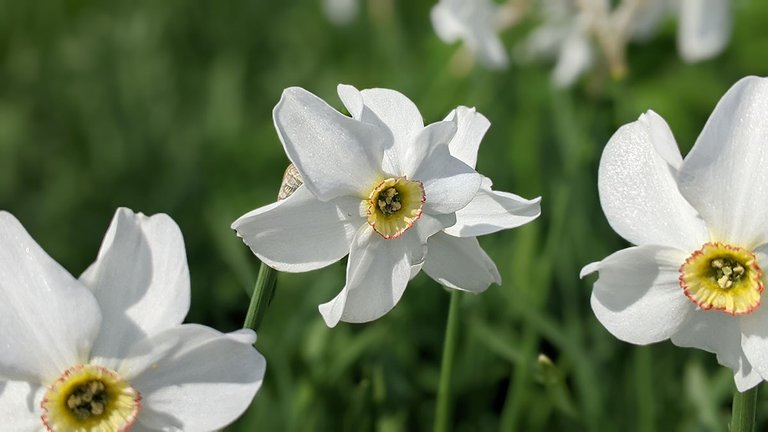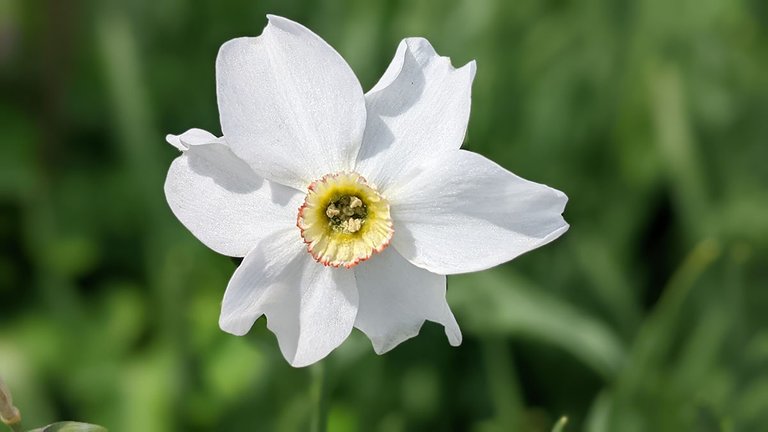 The sage was used to create a single background, uniting different plants in a continuous composition. A little later its purple flowers will set the main tone of this composition. But the first queue of blooms are tulips of various hues, from bright red to almost black.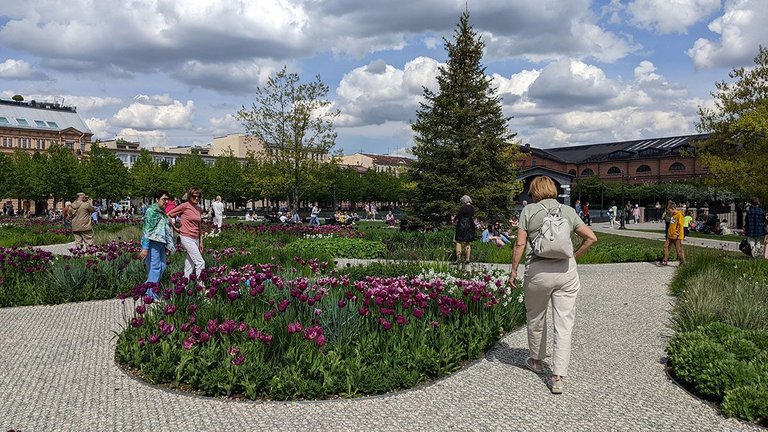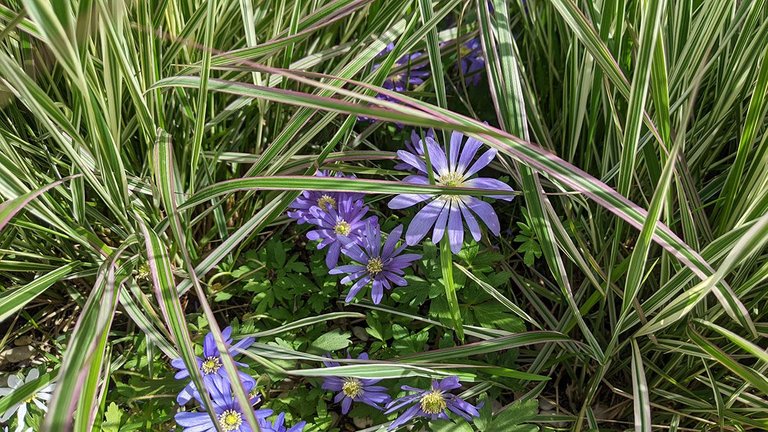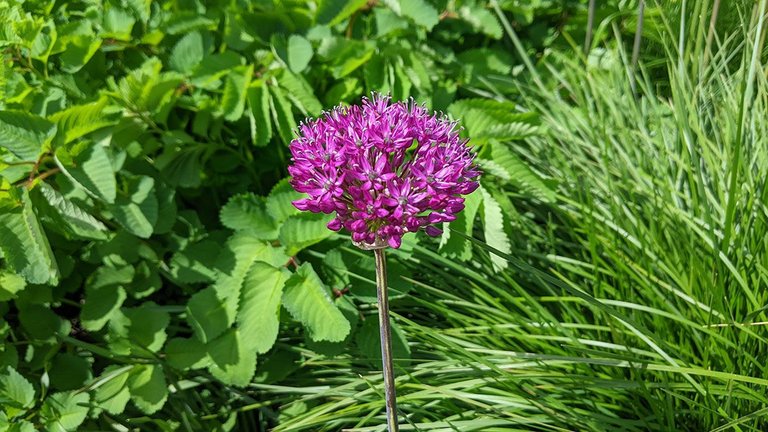 I started my walk through the garden when it was overcast, but soon the sun peeked out and the garden played with bright colors. The herb garden is the main place with interesting plants on New Holland Island, but you can also find beds with different plants in other parts of the park.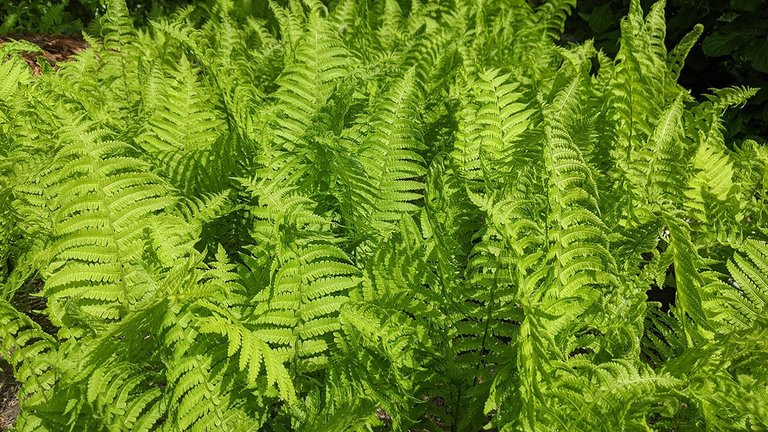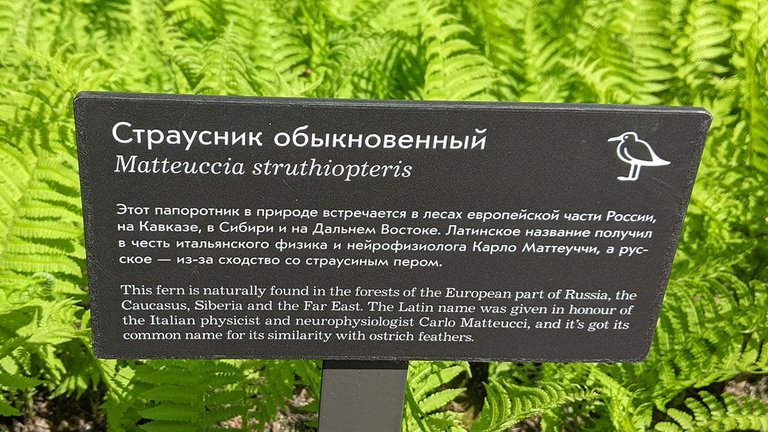 Not far away I noticed some beautiful ferns. This fern (Matteúccia struthiópteris) took up quite a large flowerbed-enough room not only for the fern itself, but also for a nameplate. The long leaves of the ferns have a complex shape and look extraordinarily exquisite.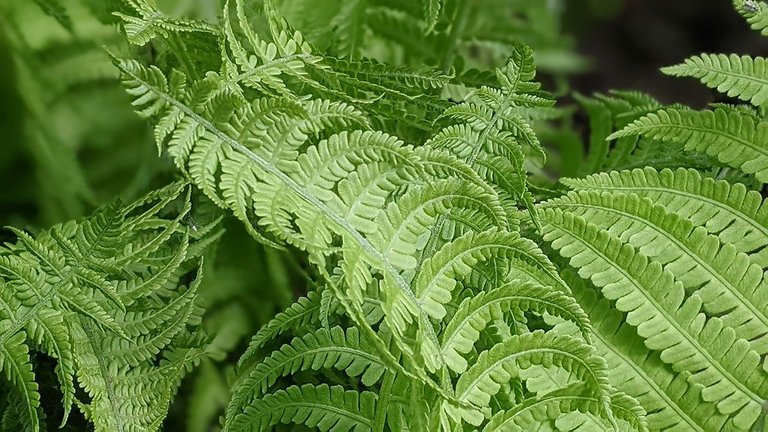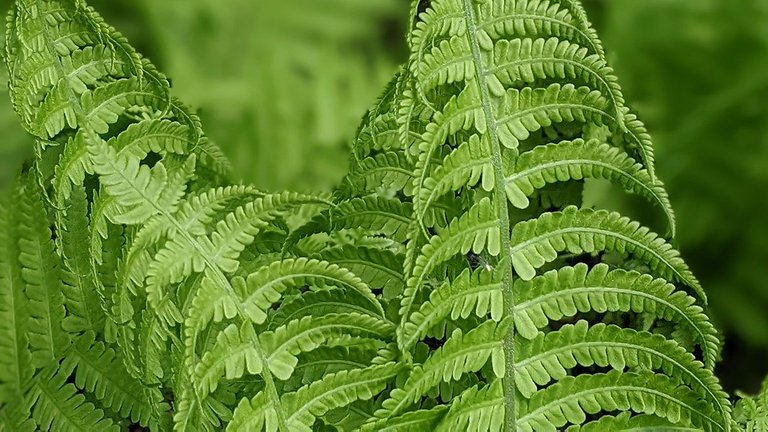 | ○ | ○ |
| --- | --- |
| Smartphone | Google Pixel 3a |
| Location | Saint Petersburg, Russia |