Hello friends
Today I leave you this precious moon.
She appeared to me on Saturday afternoon, I was going out to hunt Christmas pictures and as I was on my way I saw her.
Hola amigos
Hoy os dejo esta preciosidad de luna.
Ella se apareció ante mí el sábado por la tarde, salía a cazar fotografías de la navidad y según hacia mi camino la vi.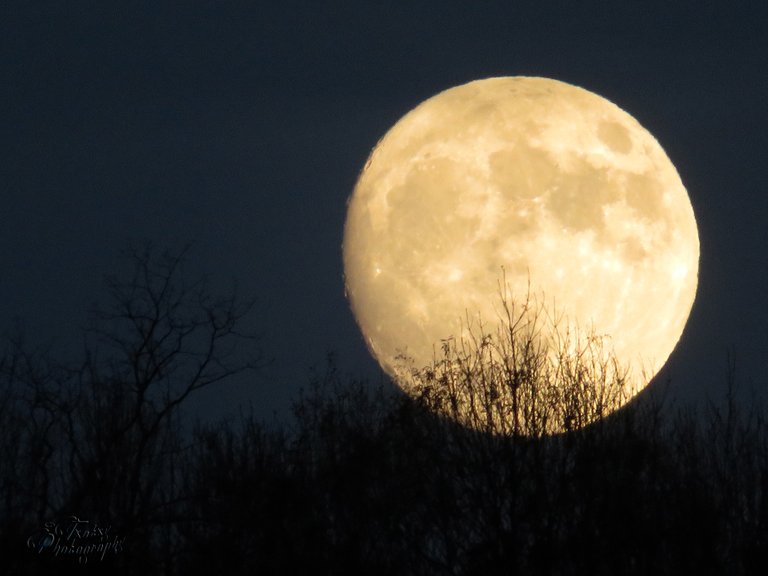 She was showing up saying that in a few minutes she would be the queen.
Estaba apareciendo diciendo que en unos minutos ella sería la reina.
The last moon of the month of November and almost that of the year is in its fullness, peeking through the mountain, since the next one will be on December 30.
Asomando por el monte está en su plenitud la última luna del mes de noviembre y casi la del año ya que la próxima será el 30 de diciembre.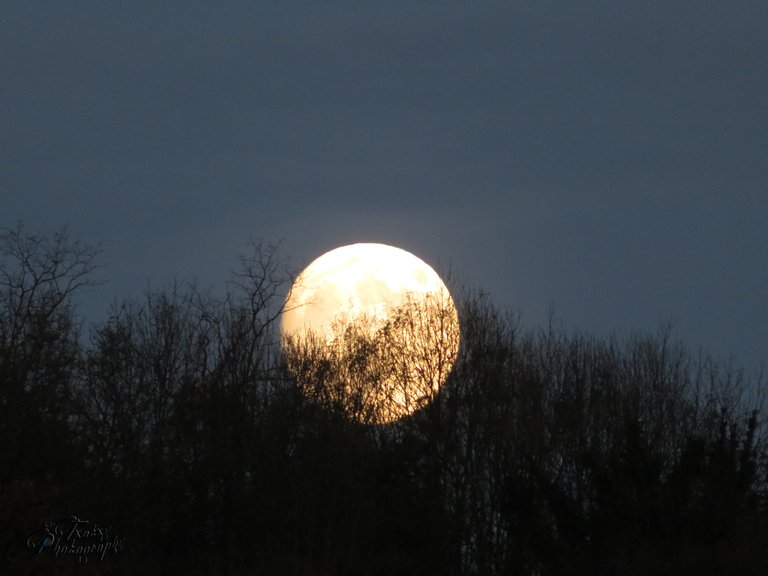 My mind is always on the moon so she is a dear friend, she makes the tides dance to her are.
Mi mente siempre está en la luna así que es una querida amiga, ella hace que las mareas bailen a su son.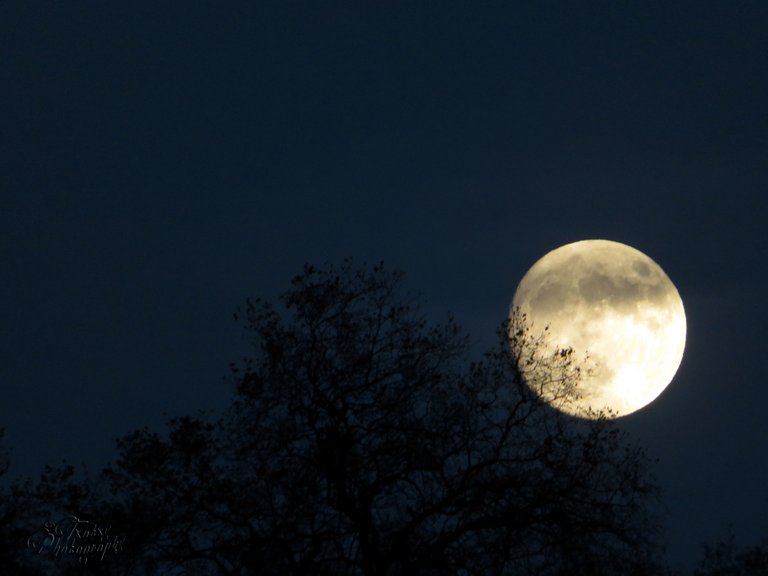 The plants look up to see it and cover themselves with its light and magnetism, even the wolf sings to it.
Las plantas alzan la vista para verla y cubrirse de su luz y magnetismo, hasta el lobo le canta.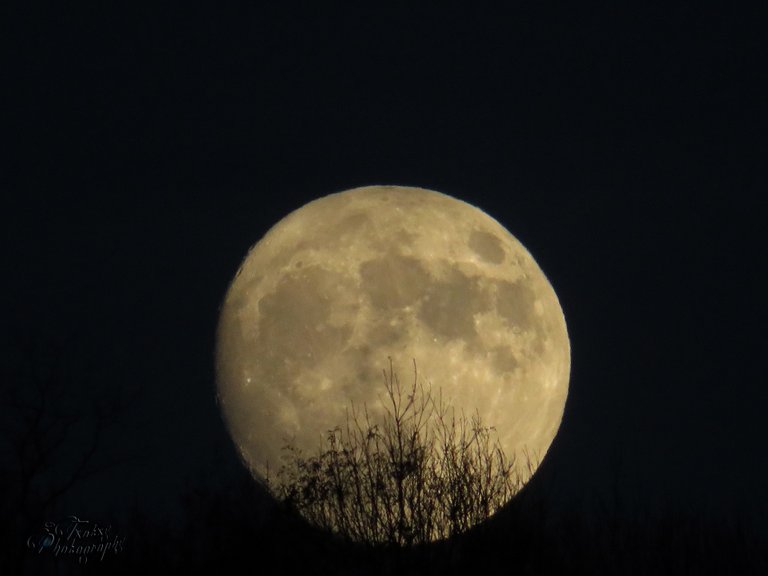 It made me stop in my tracks, stop listening to my audiobook and reach for my bag, the camera had to go out.
With my little girl in hand on the side of the road, I planted myself, zoomed in and focused on her, apart from the zoom of my camera which is wonderful, the viewfinder is a screen that you can raise making the posture and pulse more stable .
A mí me hizo pararme en seco, dejar de escuchar mi audiolibro y echar mano al bolso, la cámara tenía que salir.
Con mi pequeña en la mano a la orilla de la carretera me planté, metí el zoom y a enfocarla, aparte del zoom de mi cámara que es una maravilla, el visor es una pantalla que puedes elevar haciendo que la postura y el pulso sea más estable.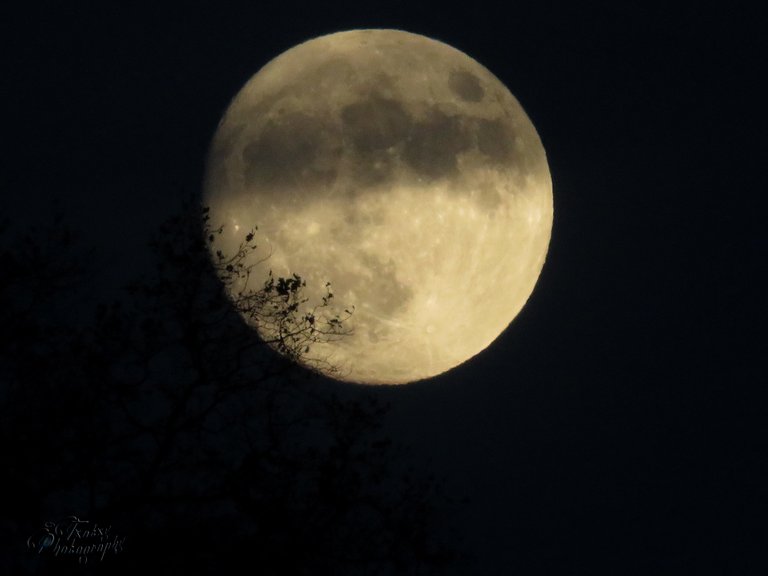 The branches of the trees already bare make it difficult for the light to pass by making those beautiful silhouettes.
Giving the photo a more mysterious, romantic and beautiful look.
Las ramas de los arboles ya desnudos dificultan que la luz pase haciendo esas siluetas tan bonitas.
Dándole a la foto un aspecto más misterioso, más romántico y bello.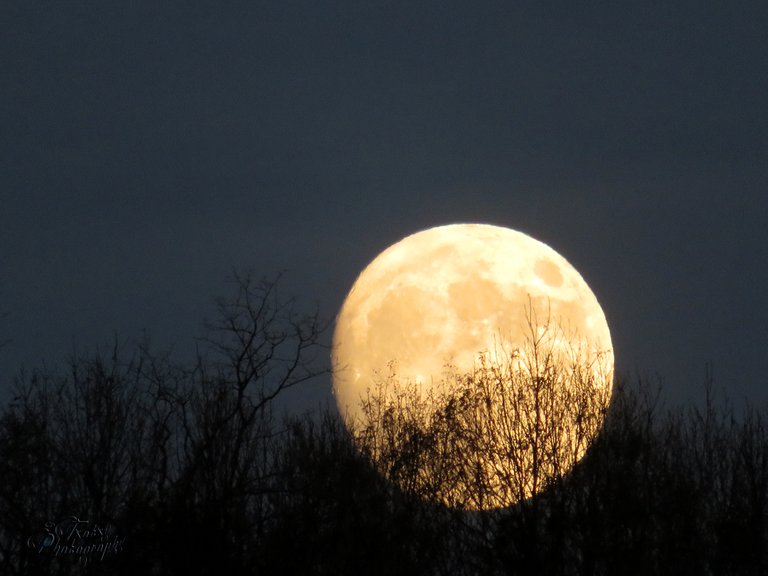 We can appreciate its surface with its craters, lights and shadows, also that its light obscures the indigo blue sky.
Podemos apreciar su superficie con sus cráteres, luces y sombras, también que su luz oscurece el cielo azul índigo.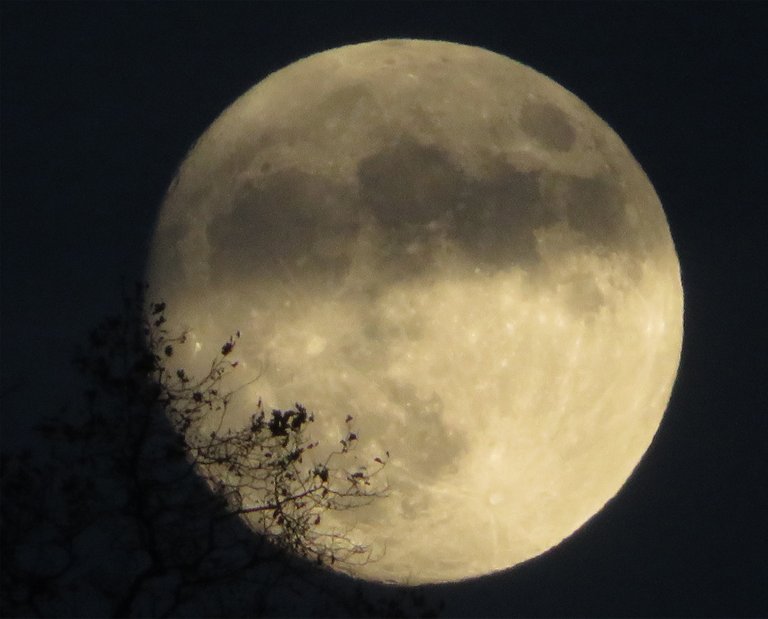 She knows of her beauty from that attraction that we all feel down here and she rises little by little to the center of our sky, becoming smaller and smaller, allowing herself to be bathed by soft clouds that brush her body above my city.
It will only show itself this big when it is hidden to welcome the morning sun.
Ella sabe de su belleza de esa atracción que sentimos todos aquí abajo y se eleva poco a poco al centro de nuestro cielo haciéndose cada vez más pequeña, dejándose bañar por unas suaves nubes que rozan su cuerpo encima de mi ciudad.
Solo se dejara ver así de grande cuando se oculte para dar la bienvenida al sol de la mañana.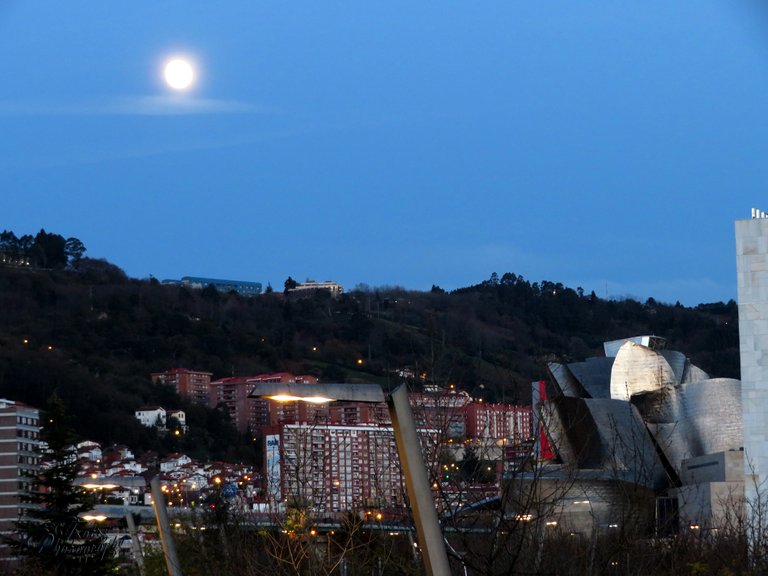 not edited
Canon PowerShot SX730 HS

Canon PowerShot SX730 HS

Image © txatxy. All Rights Reserved.
Original content by Original content by @txatxy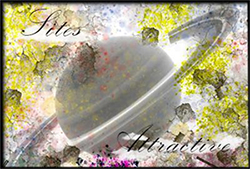 me Designing Banners - you can use it if you like