Beautiful Friends,
Here are some snapshots of my current blouse project, which I'm determined to finish, despite it being quite a big stretch of my skills and ability-to-focus-on-sewing! Your posts here on this community are helping me hugely in moving forward in my sewing skills!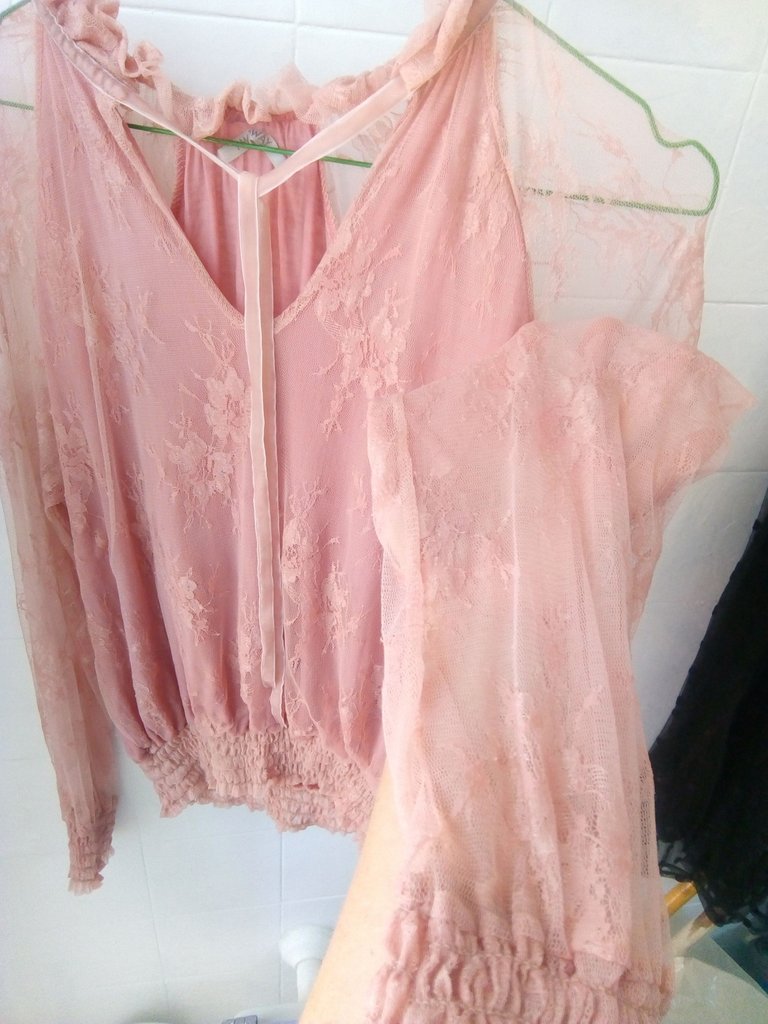 This is what the blouse looked like when I bought it - one of the many great finds that day, in the 50c market stall in Telese Terme, BN, Italia!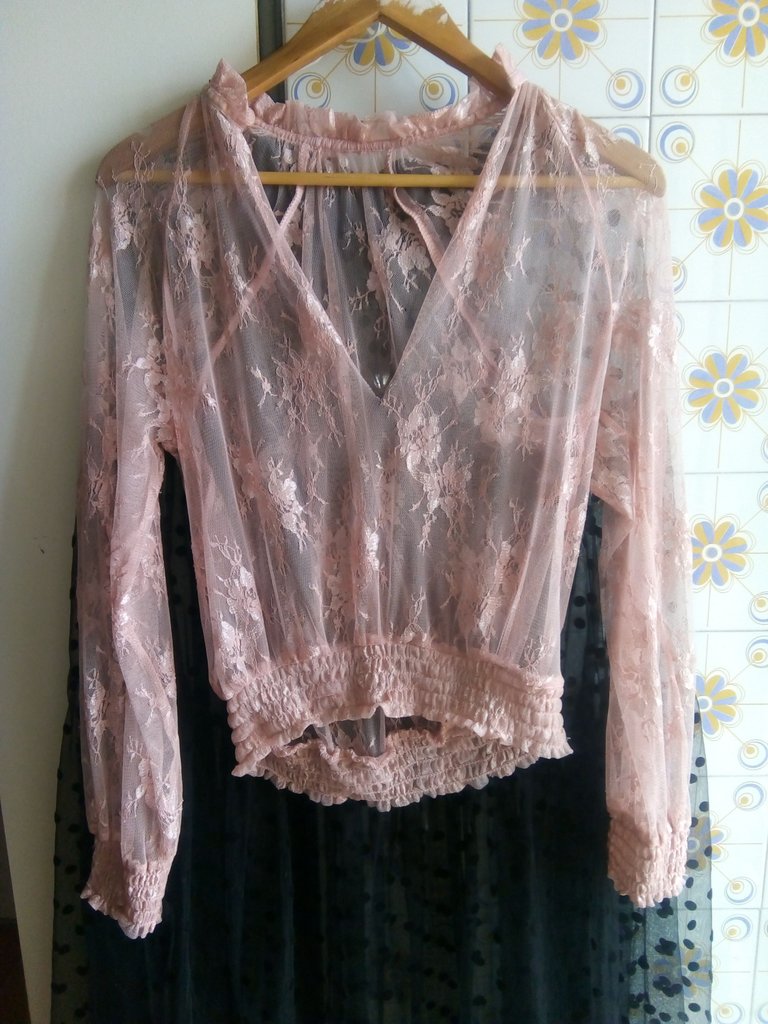 It's not the kind of thing I'd usually buy, mainly because it's an artificial fabric, which I generally do not like to wear - but it stood out to me as a gorgeous summery top, and the fact it was lace made it light and airy...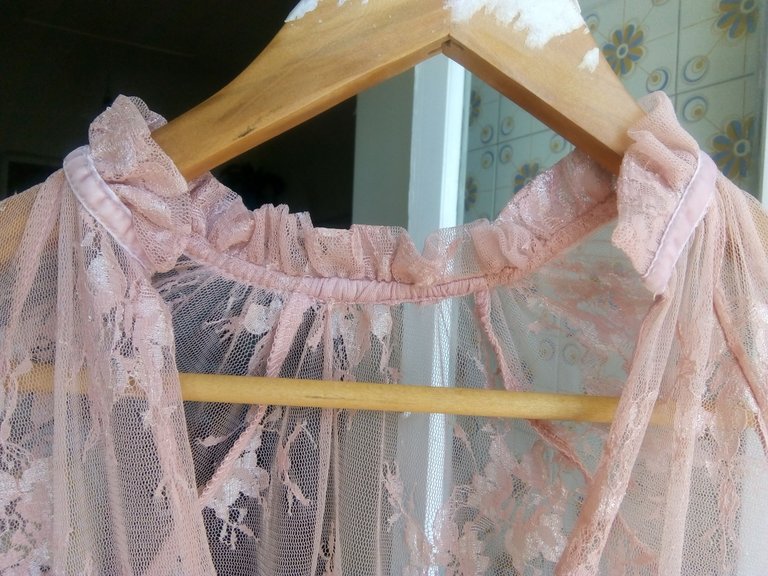 The first thing I did was cut off the ribbons from the front of the neck, as tying anything around my neck is not my idea of a nice energetic dynamic. I also cut open the V and made it much deeper, which is a shape that I love to wear in the summer, and I feel that it flatters my figure. :-)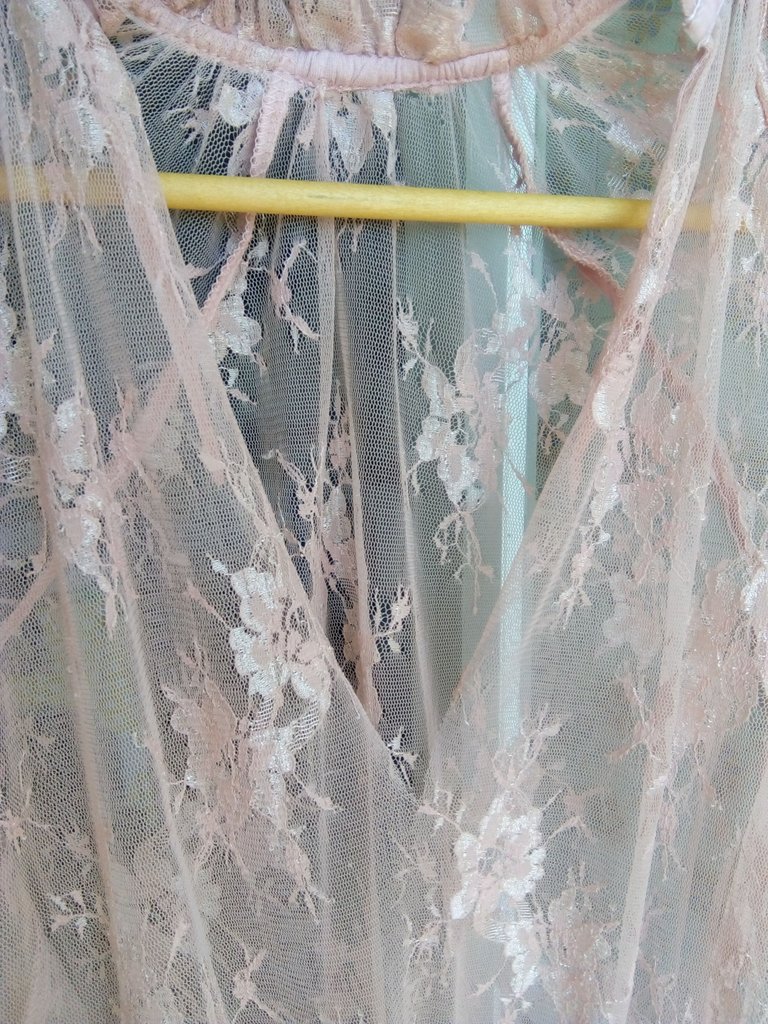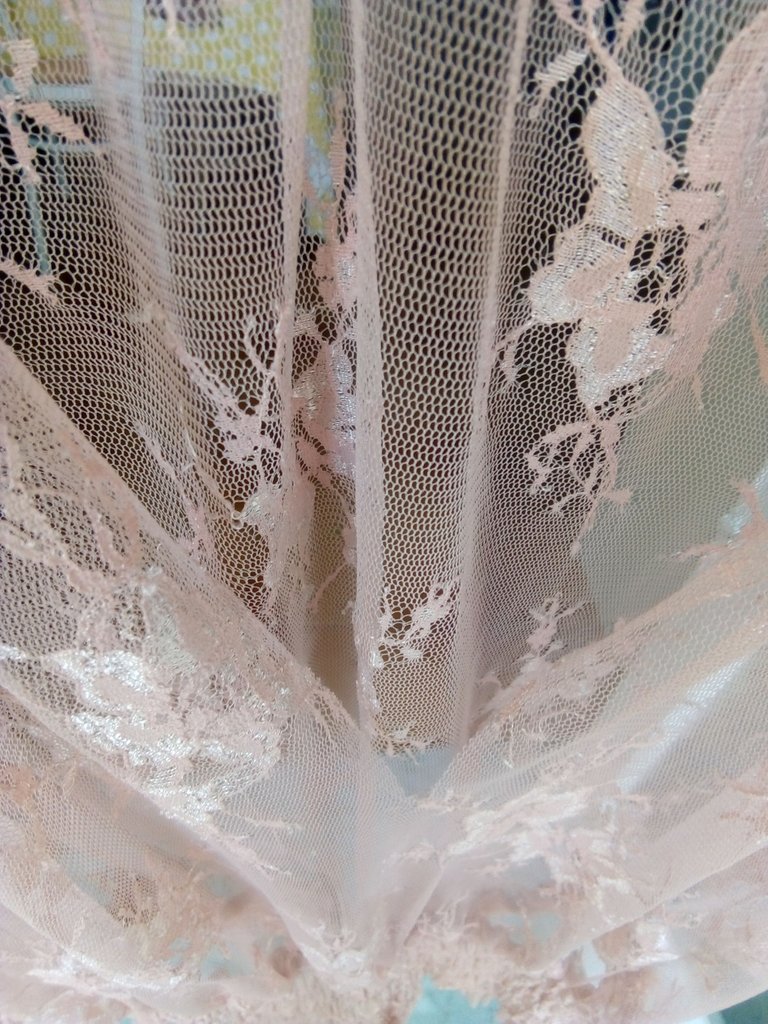 Then, I cut off the elastic waistband (see the first image below), as it sat in a funny place on my hips and made me look rotund ;-P - I then sewed it on further up the blouse, but I may change this further and make the blouse more of a crop-top style.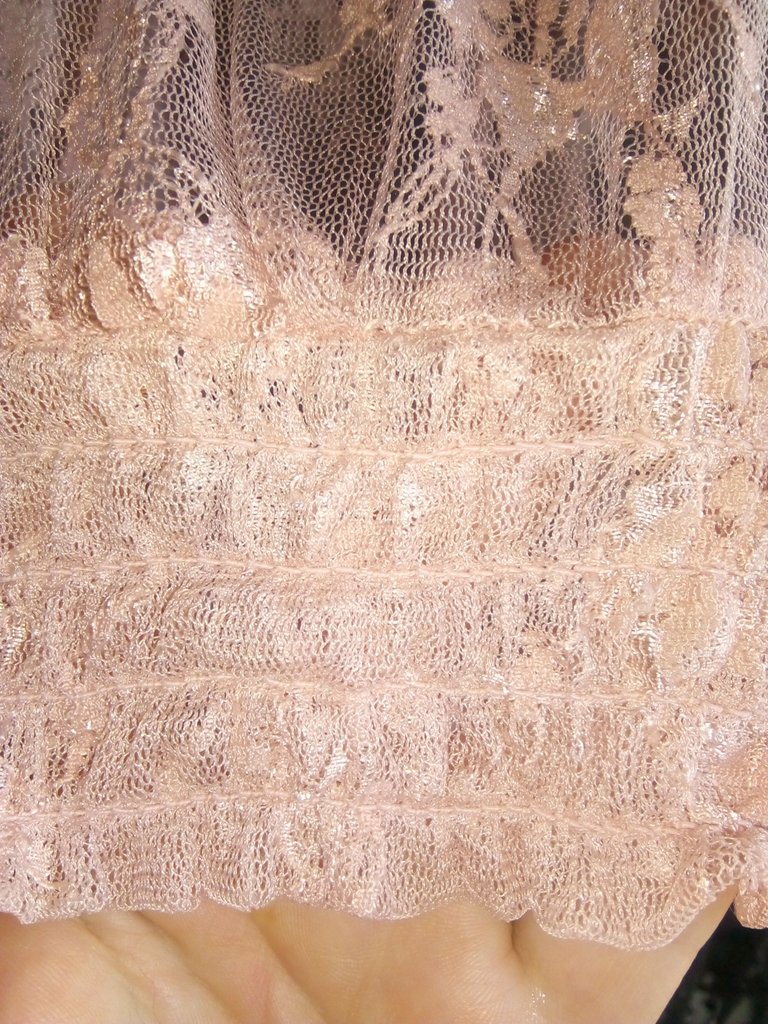 It was hard to sew this! Again - like my curtains I just posted about, the lace quality makes it slippery and hard to neatly sew. I also had to stretch the elastic part around the top of the chair, like I did for my recent dream polkadot black skirt, to keep the elastic stretchy when I re-added the top part of the blouse to it.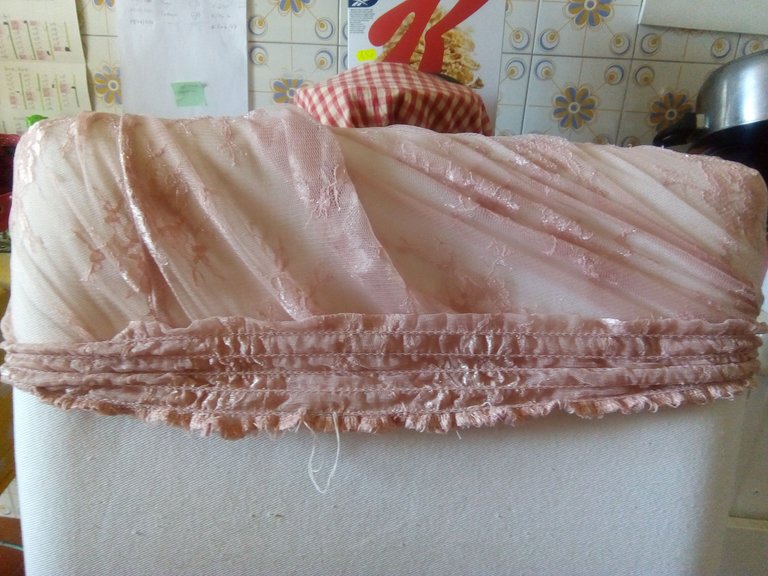 This is how it looks now where I re-sewed it: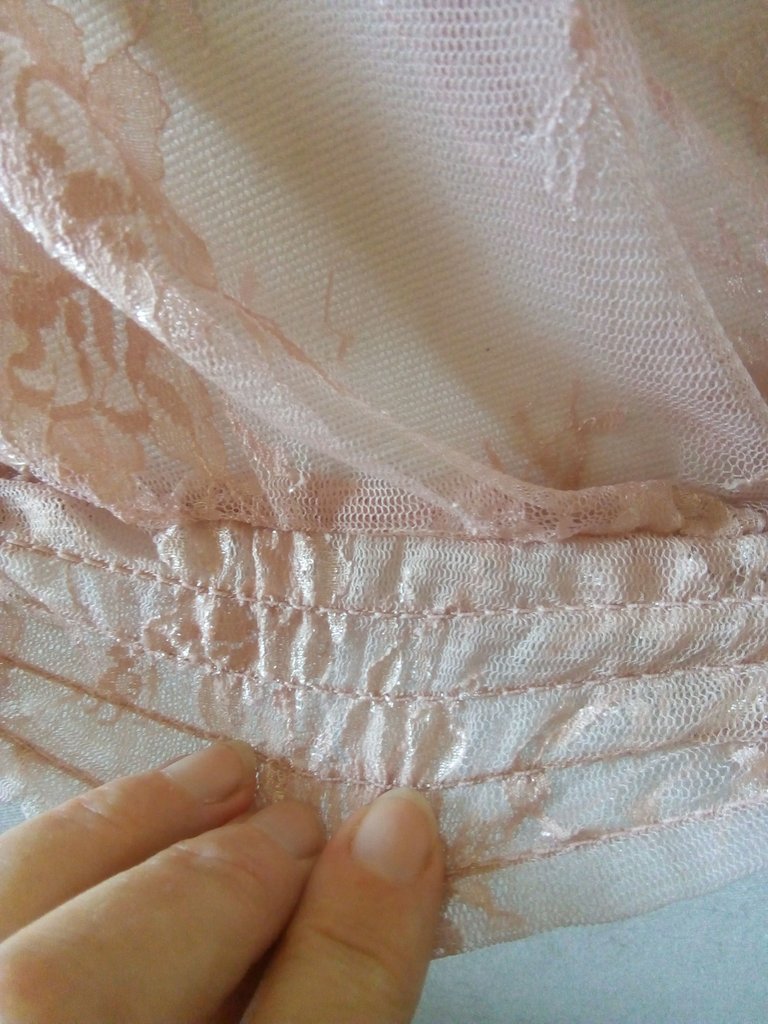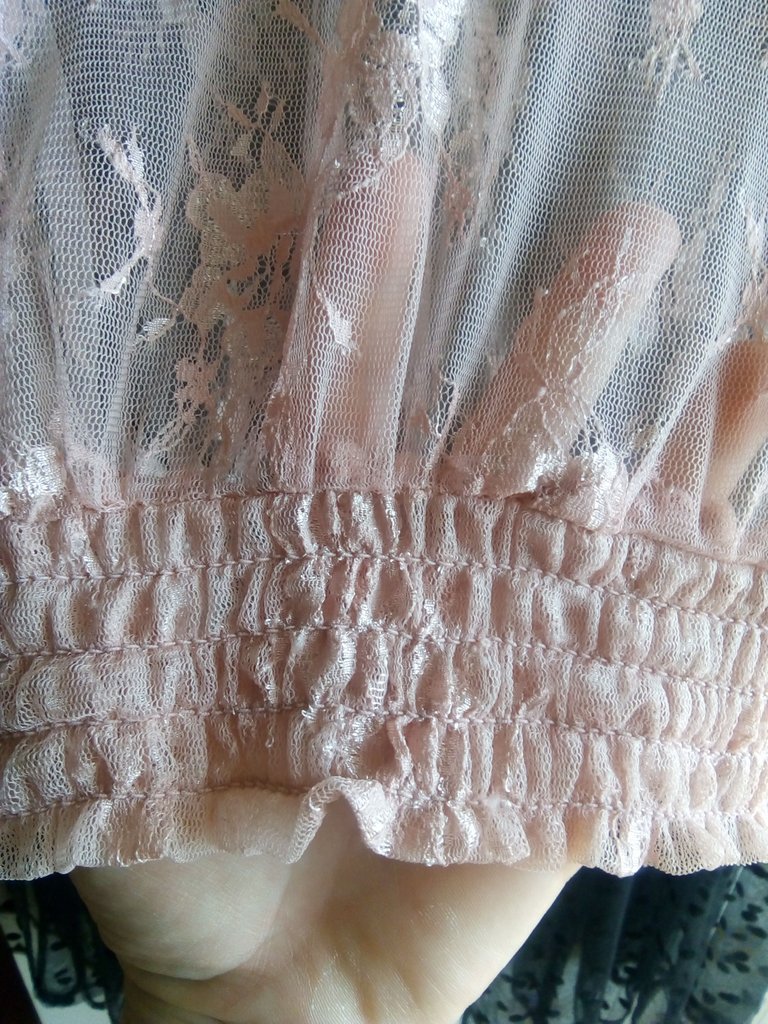 Finally, for now at least, I'm using the pink velvet ribbon, which before was hanging down the edges of the collar (and I cut them off), to line the edges of the deeper V that I cut into the neckline.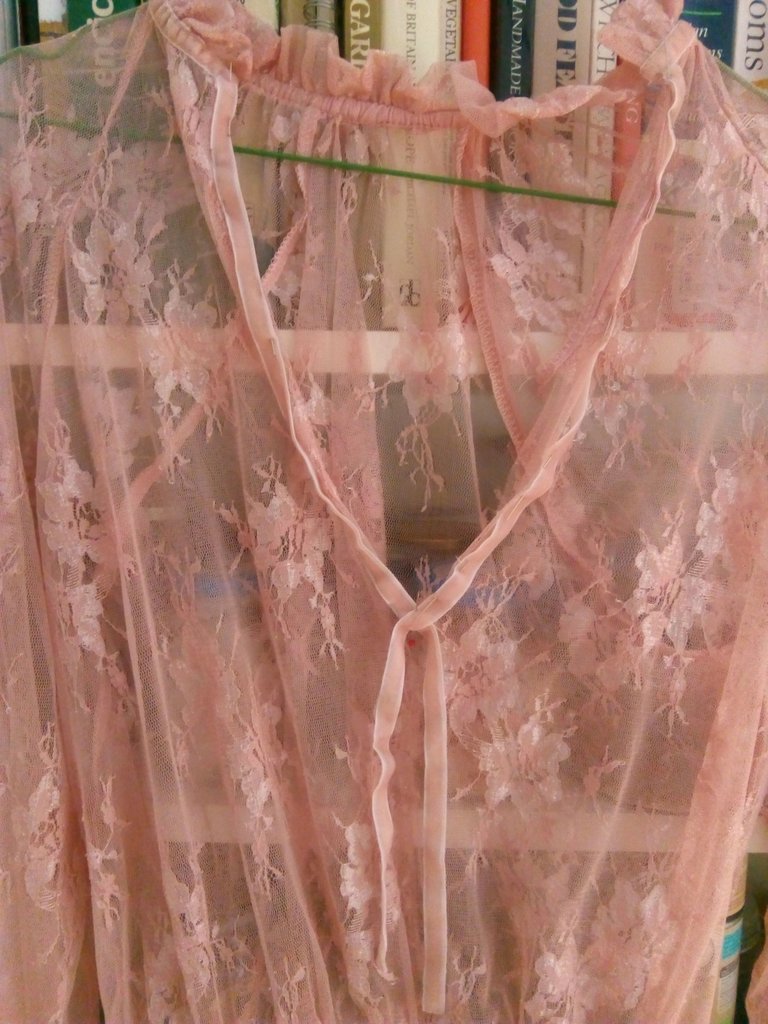 I don't have a crystal-clear idea of how to finish the V at the bottom, but it may turn into a wee bow or some such thing... For me, it's enough that it sits right and holds tight to the lace V!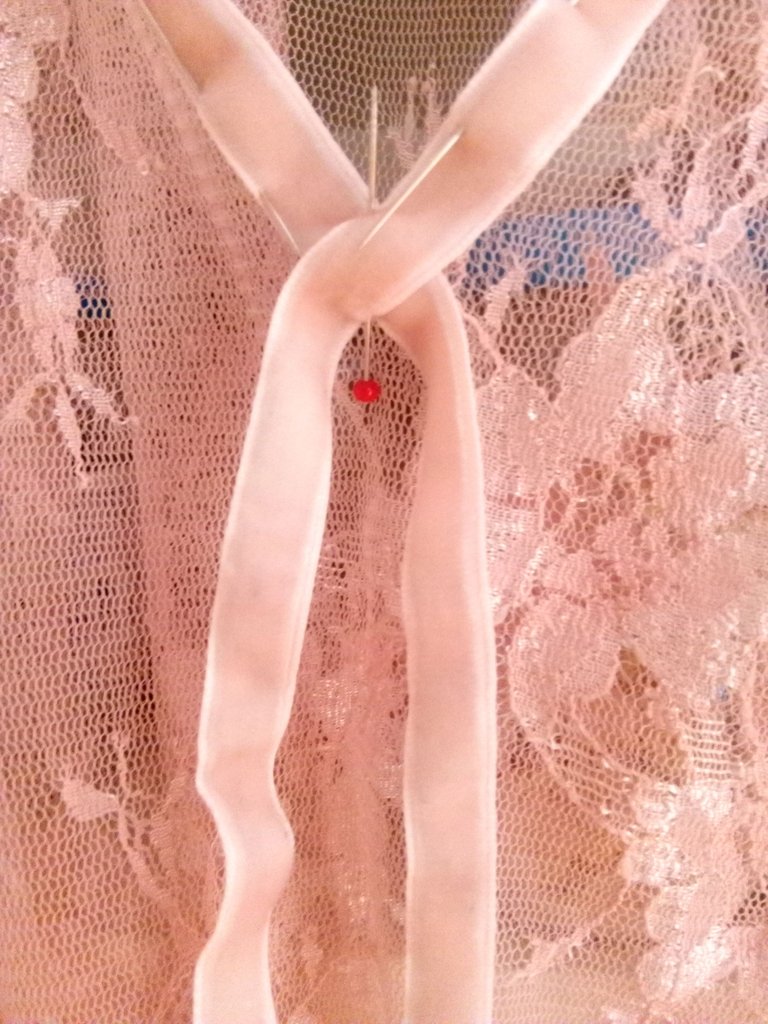 Wish me luck, as I make this next part of the project!
Blessings on your work, and on all your garments fitting and complimenting you wonderfully! :-D